Disclosure: This post may contain affiliate links. Please visit my About page for disclosures, Privacy Policy and more information.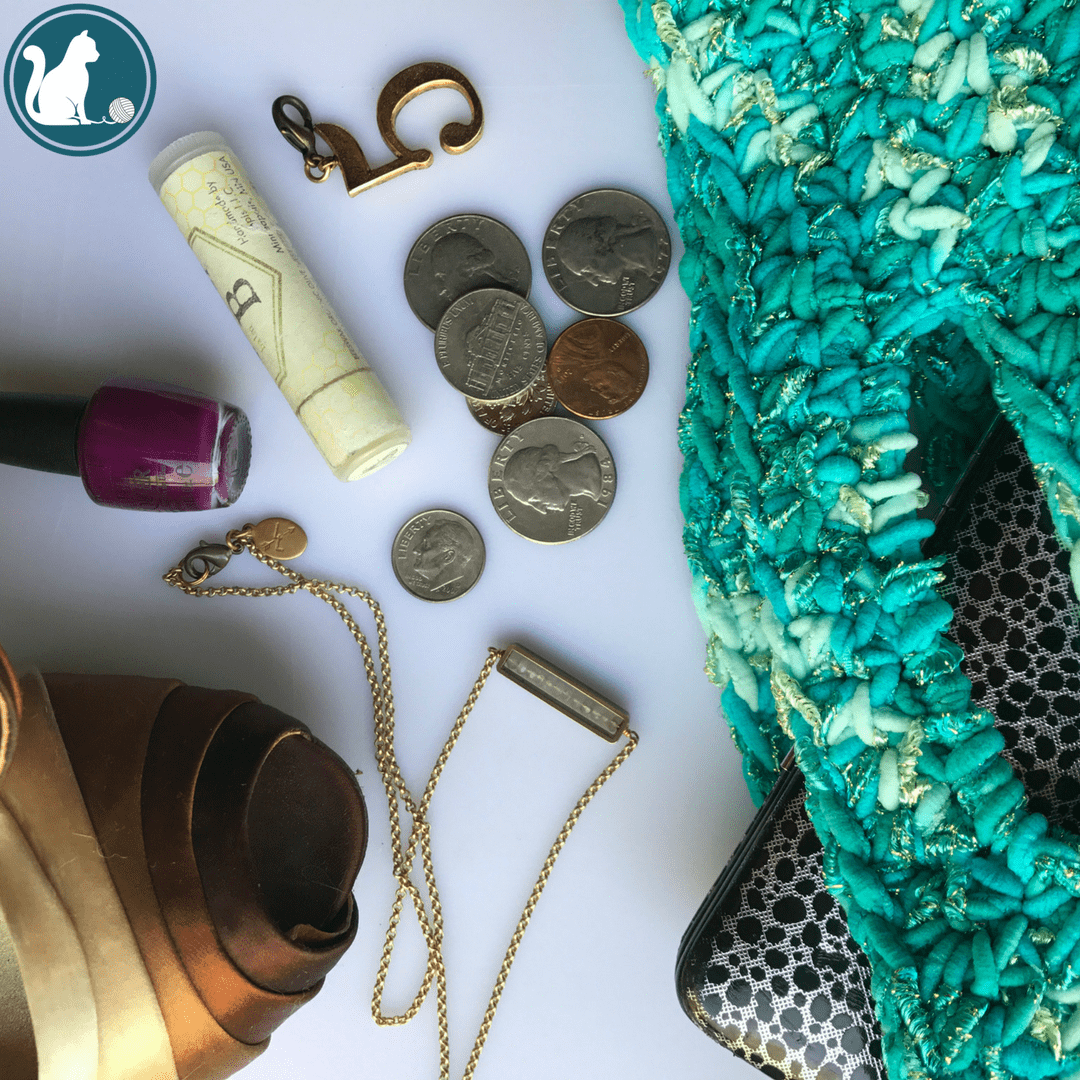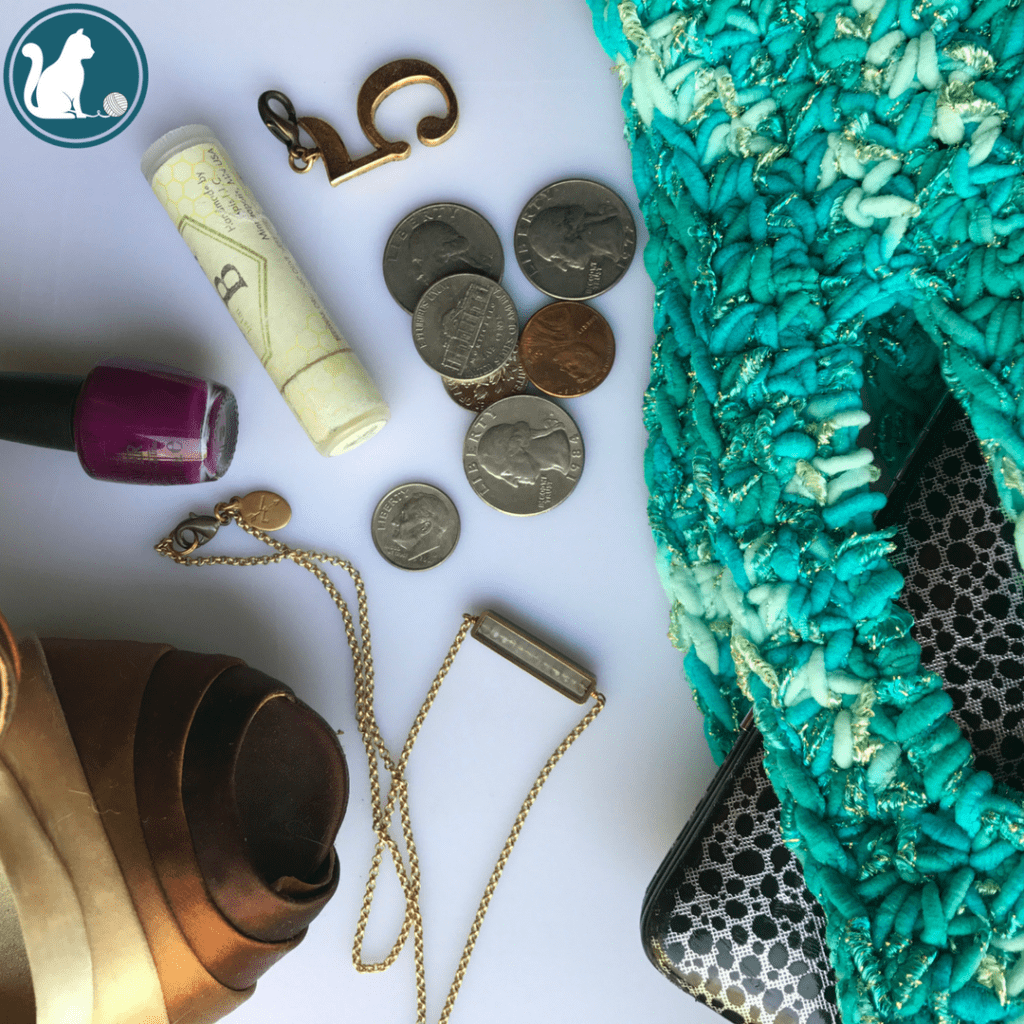 Let's be honest, as a mom of three who are 4 and under, I don't get many nights out in this season of life. To continue honesty, I am a stay home in pjs with a good book or a hook and netflix kind of gal so I don't REALLY mind being tethered closer to home.
When I do happen to escape go out, I have a favorite little bag to take which I stole from my mom (there has to be a better word… commandeered? Does that sound less thievish?)  Let's not forget to mention the simple freedom one feels when walking out of the house without a giant diaper bag.   Unfortunately, my go-to bag has seen better days.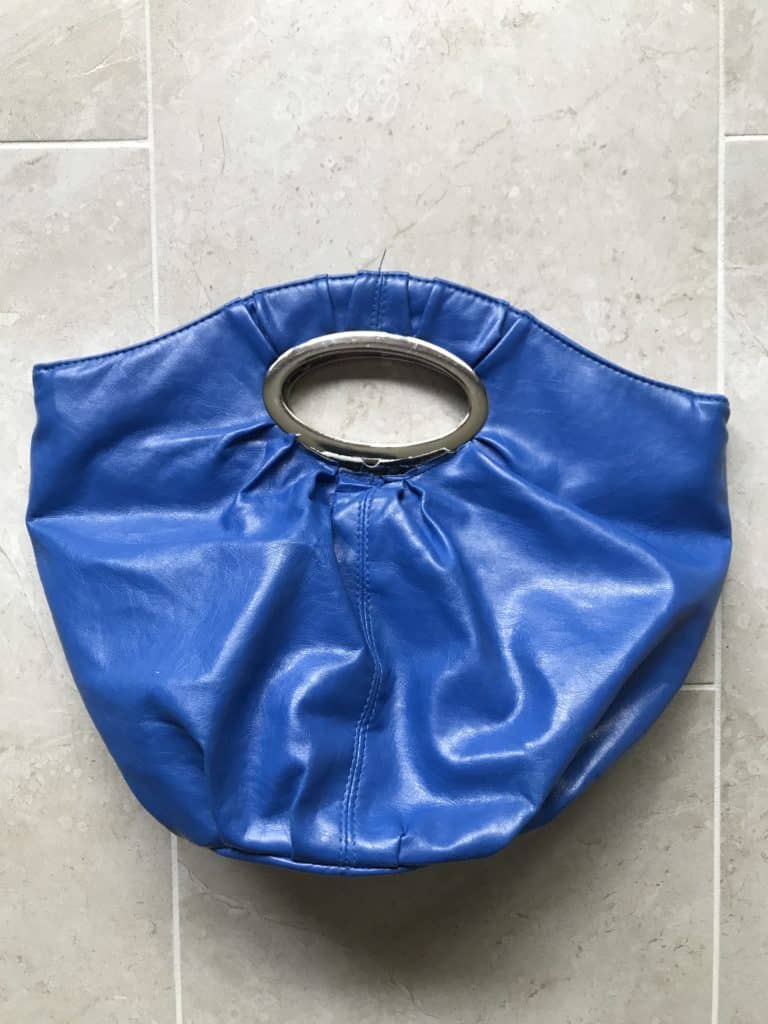 It was time to make myself a new bag! I used some yarn from my stash that I have had hanging around for so many years that they no longer make it.  Any tape, ribbon, t-shirt type yarn should work just fine! Below, I linked to Amazon some recommendations of yarn that looks similar to what I used.  It is a super simple pattern so it will be very flexible when it comes to yarn type and changing the size if your so desire.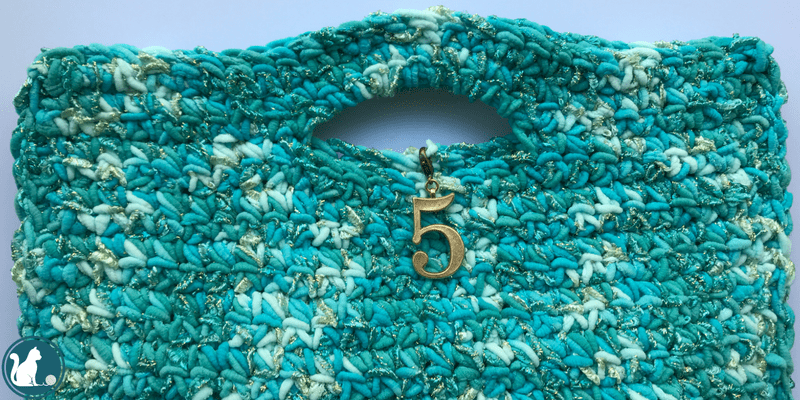 Materials:
Please visit my Resources page to see why I recommend these tools and to see other recommendations. (Links below lead to Amazon.)
US-Size J/10 Crochet Hook (Clover Amour Crochet Hook, Size J)
Yarn: I used 2 balls 50g, 43.5m each
Red Heart Boutique Sashay Yarn
Red Heart Strata Yarn
Premier Yarn Starry Night

Large Eye Tapestry Needle
Abbreviations:
yo – yarn over
ch(s) – chain(s)
sc(s) – single crochet(s)
fsc – foundation single crochet
Pattern:
Fsc 28
Rows 2-19 sc in each sc across, ch 1, turn
Row 20 sc in the first 9 sc, ch 9, skip 9 sc, sc to end of row, ch 1, turn
Row 21, 9 sc, 9 sc in ch9 space, sc to end of row
Row 22-23 sc in each st across. Bind off
Repeat making a second side.
Join sides with a single crochet stitch around the sides and bottom
Add fringe along bottom – I added one strand per sc but you can feel free to add more!