Crochet Heart Garland – Free Pattern
Disclosure: This post may contain affiliate links. As an Amazon Associate, I earn from qualifying purchases. Please visit my Privacy Policy for disclosures and more information.
Cute, quick, and uses scrap yarn- I'd call this crochet heart garland a perfect pattern! The full instructions are below. Don't forget to pin it!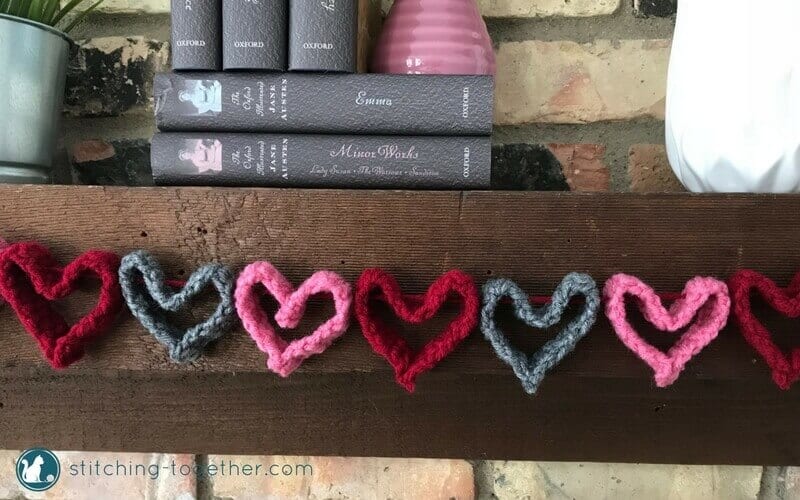 While I feel like the argument could be made that Valentines Day isn't REALLY a holiday, we've been sold on it and any excuse to decorate is ok by me. Even better if you can DIY decorate.  This crochet heart garland is so quick and easy to make and I must say, adds a fun flair to our (missing Christmas) mantle. Once the "holiday" is over, the garland will deck the walls of my little girl's room. She's pretty excited!
If you can half double crochet in a long rectangle, you can make this.  Really, it is THAT easy.  Can I even call it a pattern? There are instructions so I suppose so.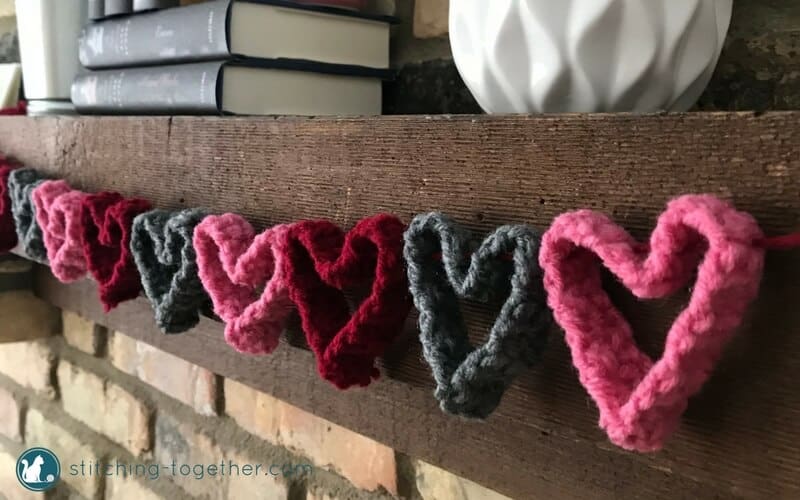 Crochet Heart Garland
Materials
SCRAP YARN!  who doesn't love using scrap yarn?  (If you don't I am just going to let you know, I find that strange. We're still cool though.)  Stiffer yarn does work better.  (I used RHSS)
I/9 Crochet Hook  (My FAVE set of hooks)
Tapestry Needle
Abbreviations
fhdc – Foundation Half Double Crochet
hdc – Half Double Crochet
ch – chain
sc – single crochet
Sl st – Slip stitch
Notes
The starting chains do not count as a stitch.  You will maintain 2 hcds all the way up.
Instructions for the Crochet Heart Garland
fdhc 2, turn
Row 1: ch 1, hdc in each st, turn (2 hdcs)
Repeat row 1 for 19 rows.
Joining the crochet hearts
Fold the strip in half with the working loop on your hook to the back right. Pull the loop through the right stitch on the other side of the strip.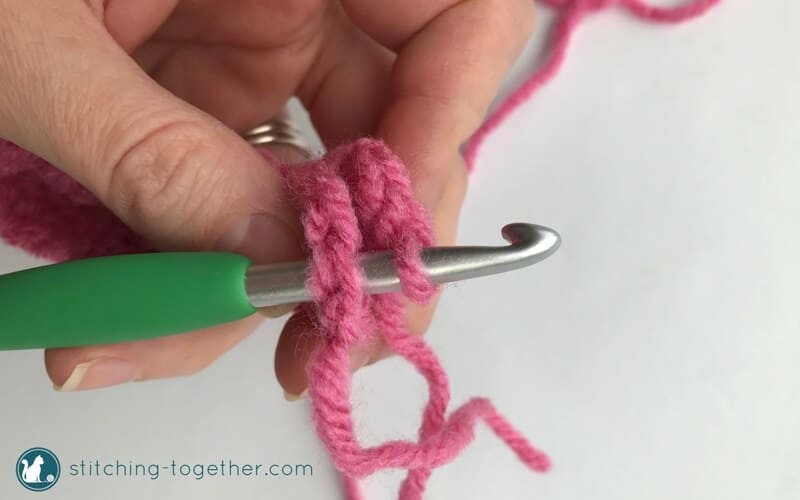 Join loops with a sl st. Sc through the same st as the sl st and through the corresponding stitch on the back strip. Sc in the next st through both pieces. Bind off and weave in ends.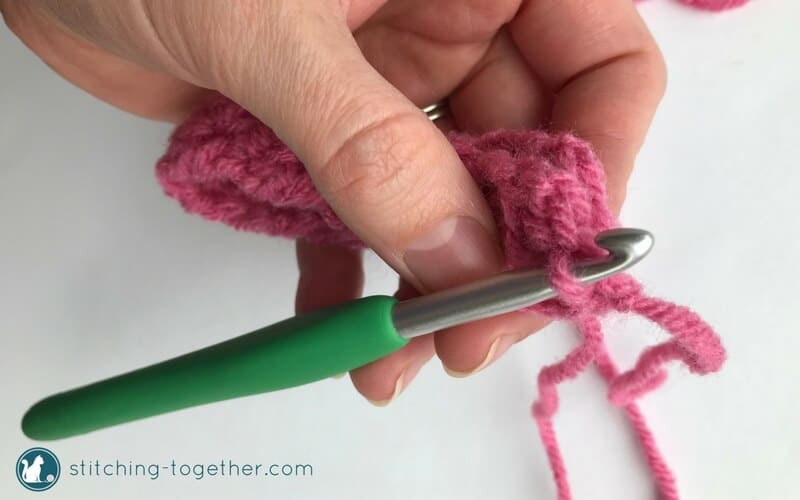 Push down the middle of the strip opposite the side you just joined to form a little v.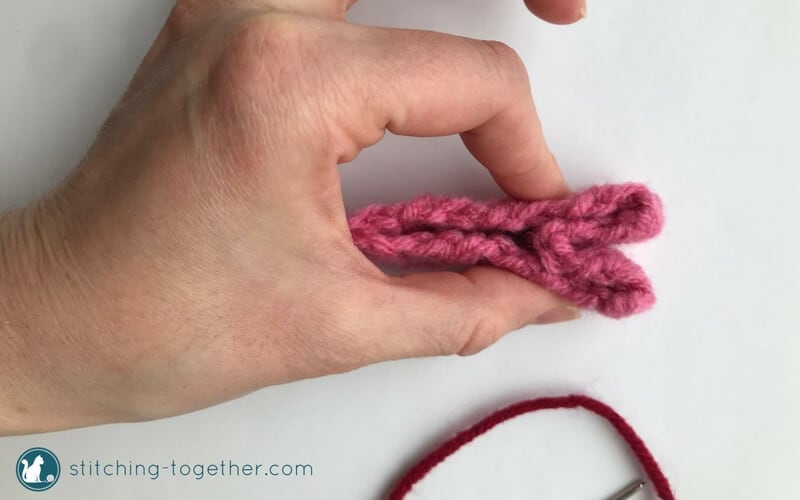 Insert a tapestry needle through the v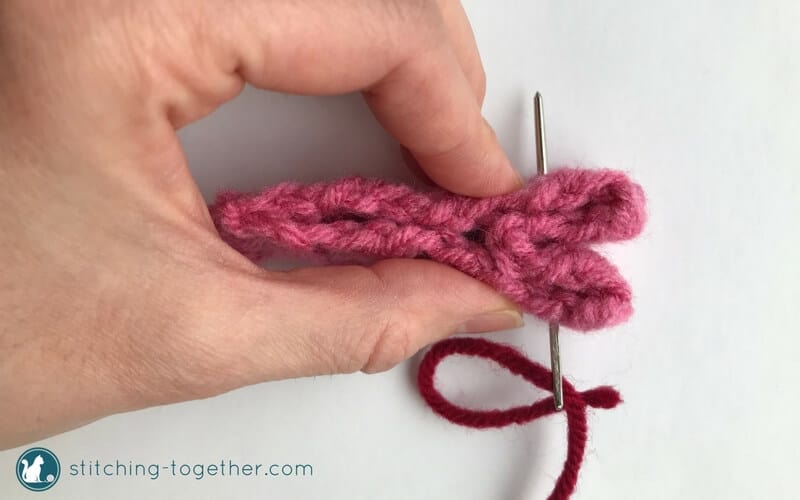 Pull yarn through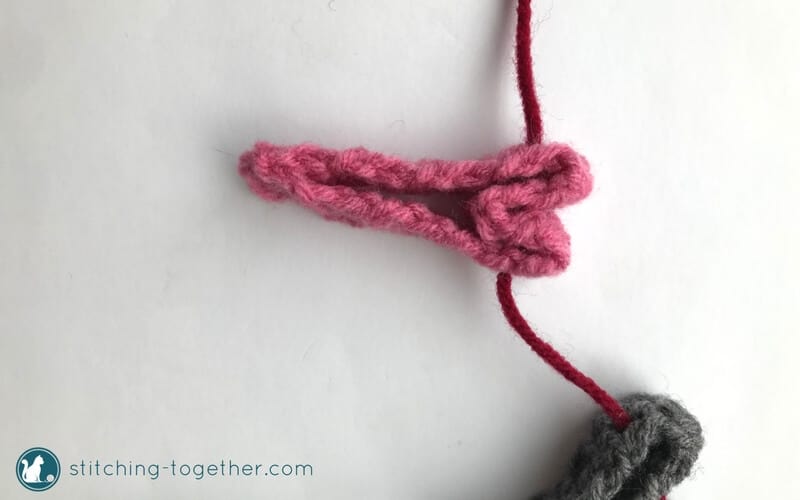 Move heart around on the yarn until it looks like a heart. I found it easier to get all the hearts in place after I hung the garland.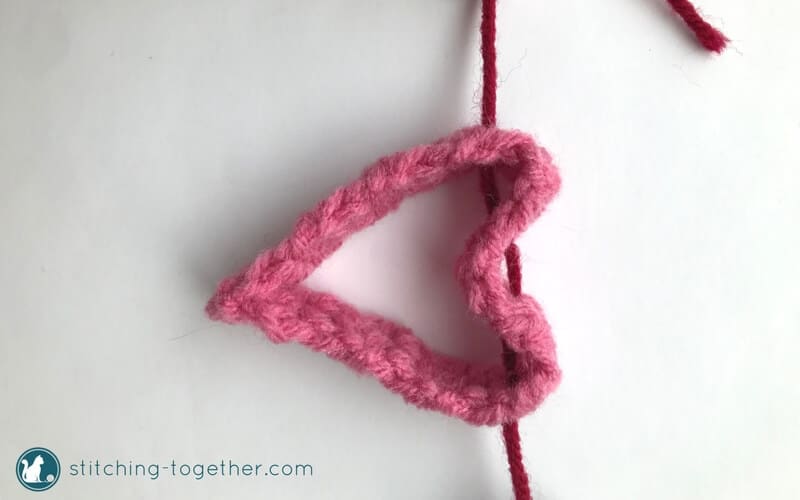 Add more hearts!
That's it! Where will you hang your garland?  Be sure to download the Crochet Planner to help you get ready in advance for all those real or Hallmark holidays.
Use the image below to pin this pattern!