Different Granny Square Patterns
Disclosure: This post may contain affiliate links. As an Amazon Associate, I earn from qualifying purchases. Please visit my Privacy Policy for disclosures and more information.
What do you think of when you see a granny square pattern? Does it remind you of your favorite crochet blanket? That granny square dishcloth your aunt used to keep in her sink? Your actual granny?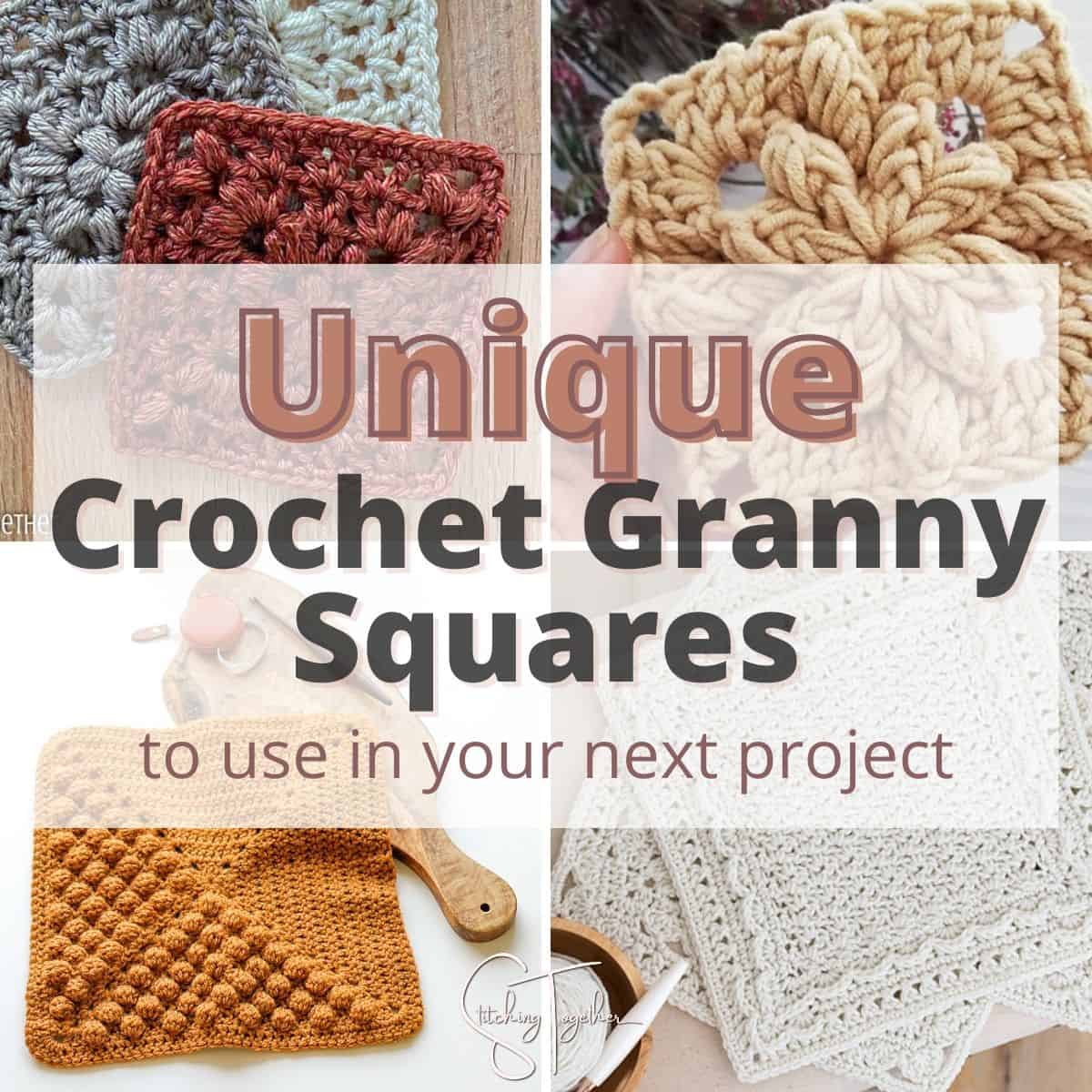 There are so many different granny square patterns you can use to make a plethora of projects, and I've rounded up several for you to peruse. Best of all, each one is a free crochet pattern!
Unique Granny Square Patterns
I couldn't help but notice that, while there are so many wonderful crochet patterns representing the traditional granny square, creative designers have come up with other ways to imagine a crochet square, so I've also included in this list some new and different takes on a square pattern.
A whole range of crochet stitches are used in this list of patterns, so you're sure to find a granny square crochet pattern that's right for your skill level! And once you've got the square down, you can join several together to create a granny square blanket or baby blanket, granny square sweater, or even a solid granny square pillow cover or bag!
The possibilities are endless and stretch so far beyond the classic granny square. So let's jump in and take a look through all these different granny square patterns.
Different Granny Square Patterns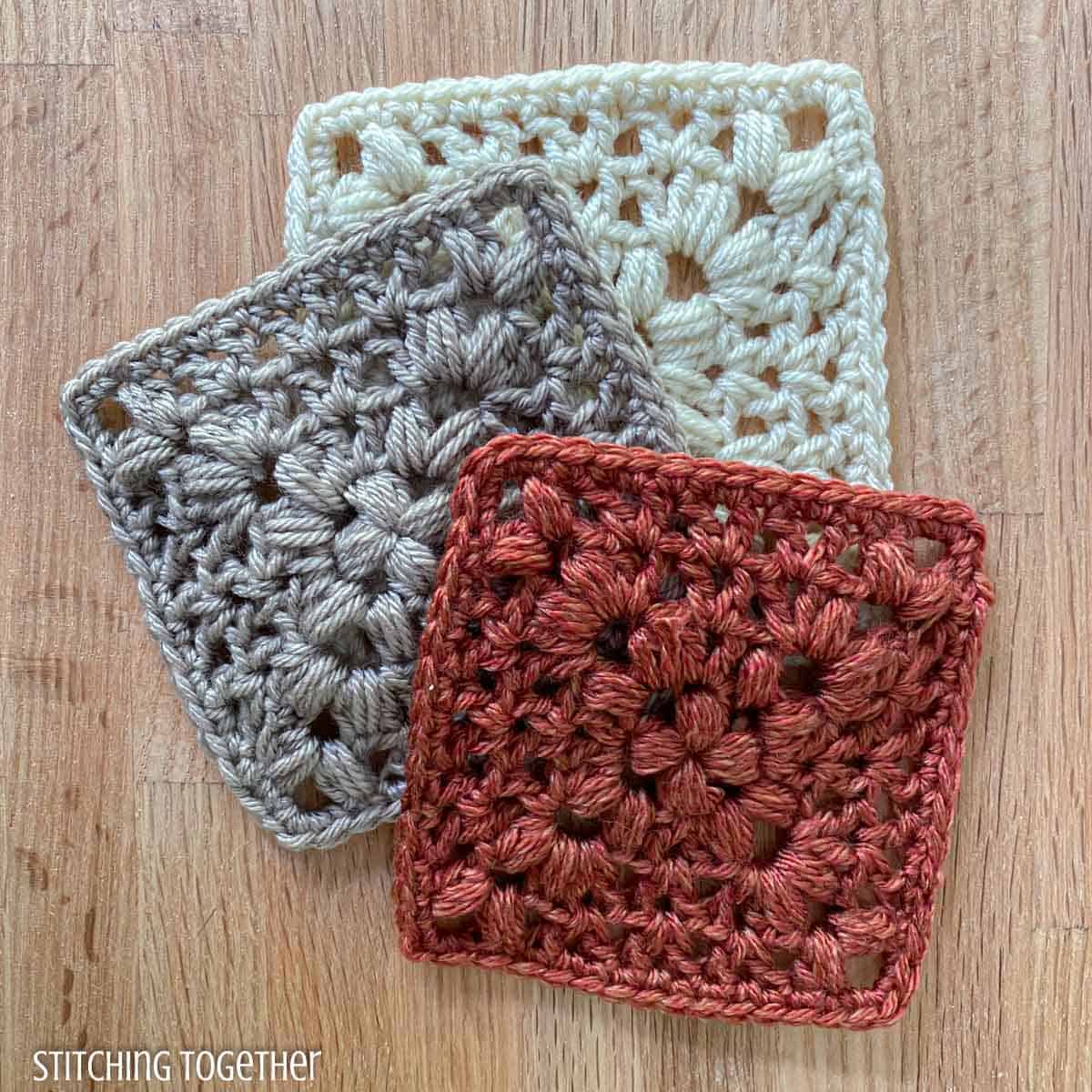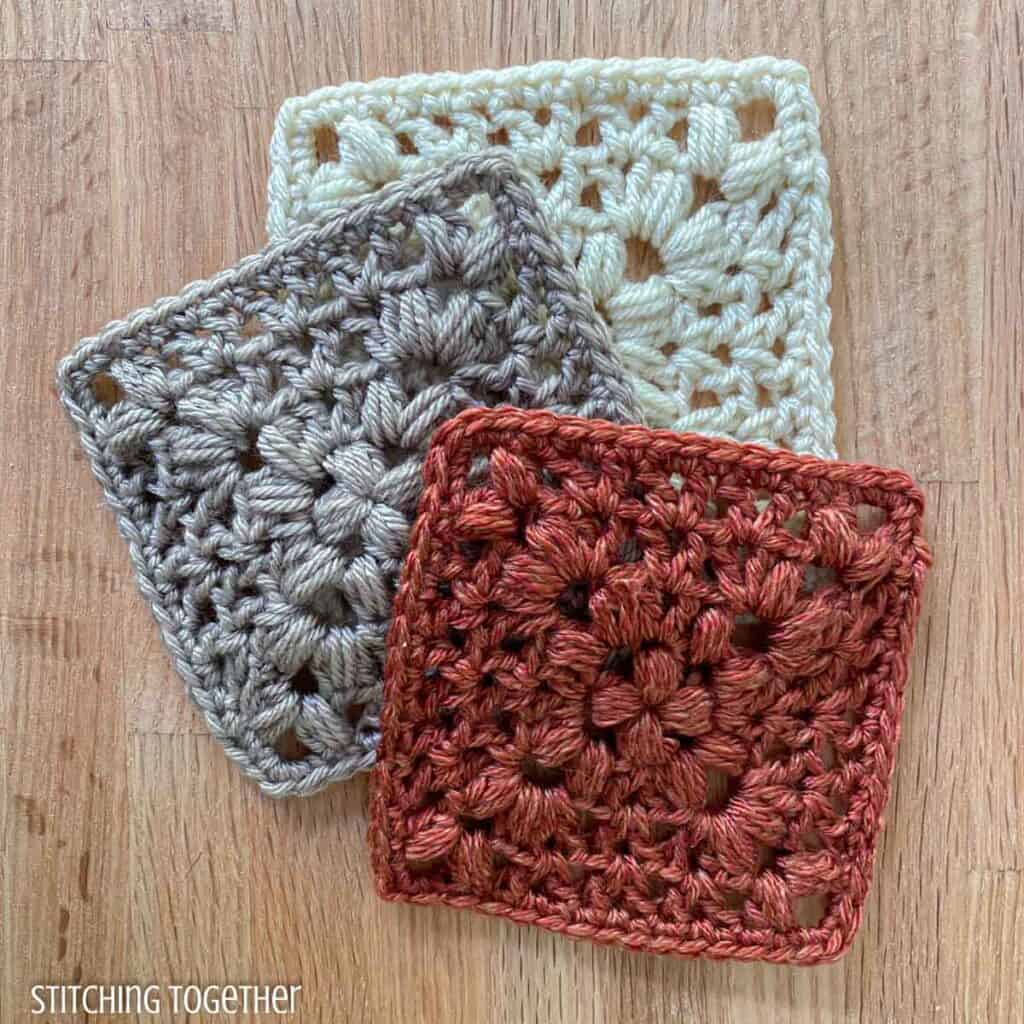 Grandview Granny Square – Stitching Together
With a combo of puff and v stitches, this granny square is light and airy yet squishy and cozy. I would love a blanket full of these! You can find the free pattern right here on Stitching Together.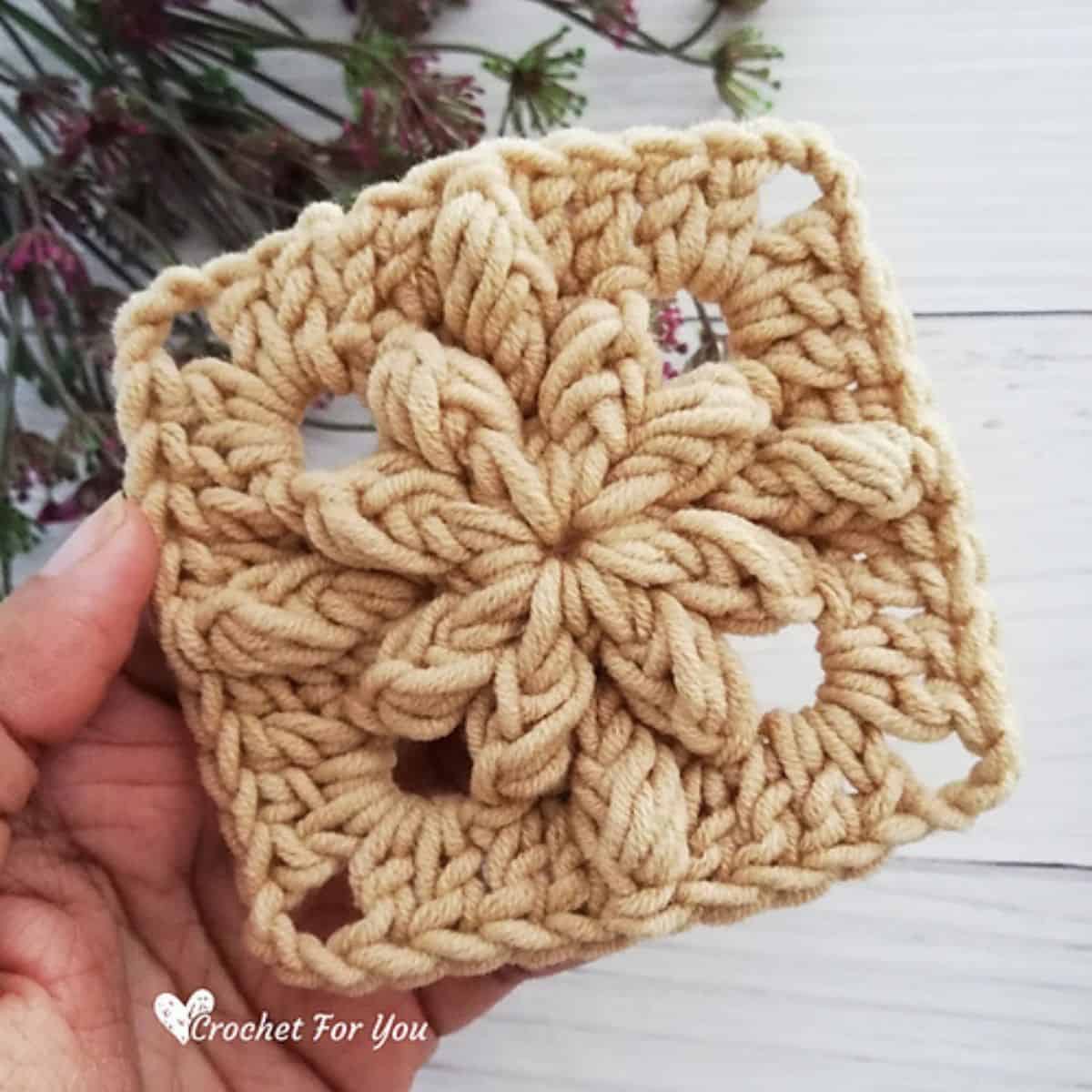 Bobble Drops Flower Granny Square – Crochet For You
Far from a basic granny square, this unique crochet granny square is one of my favorites and is easy and fast to crochet with only 4 rounds. That raised flower motif in the middle is absolutely gorgeous.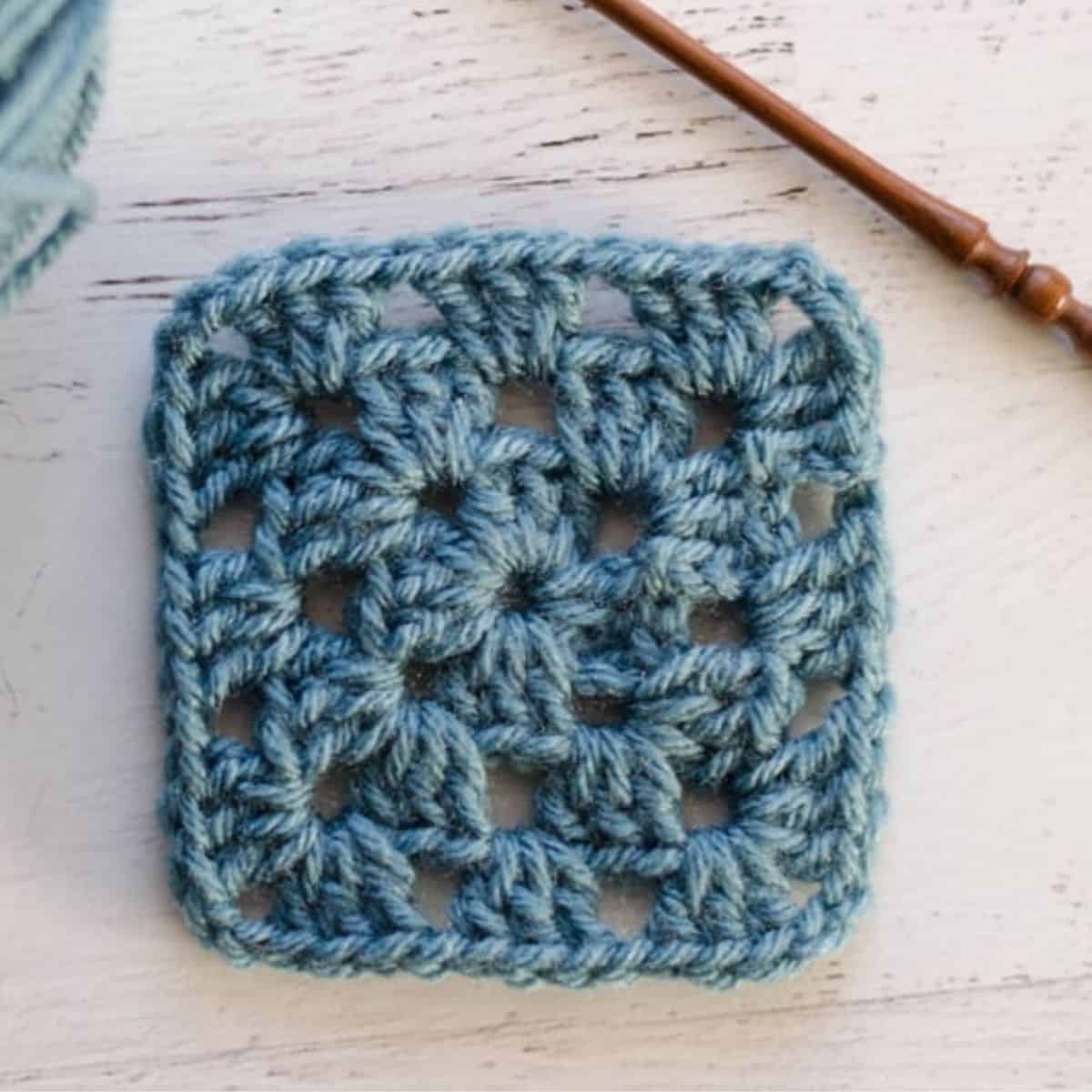 Basic Granny Square Pattern – Crochet 365 Knit Too
Sometimes it is good to get back to the basics and this easy-to-follow classic crochet granny square teaches you just exactly how to make one. I love it in solid blue and know, like most grannies, it would also look great full of color and pizzaz.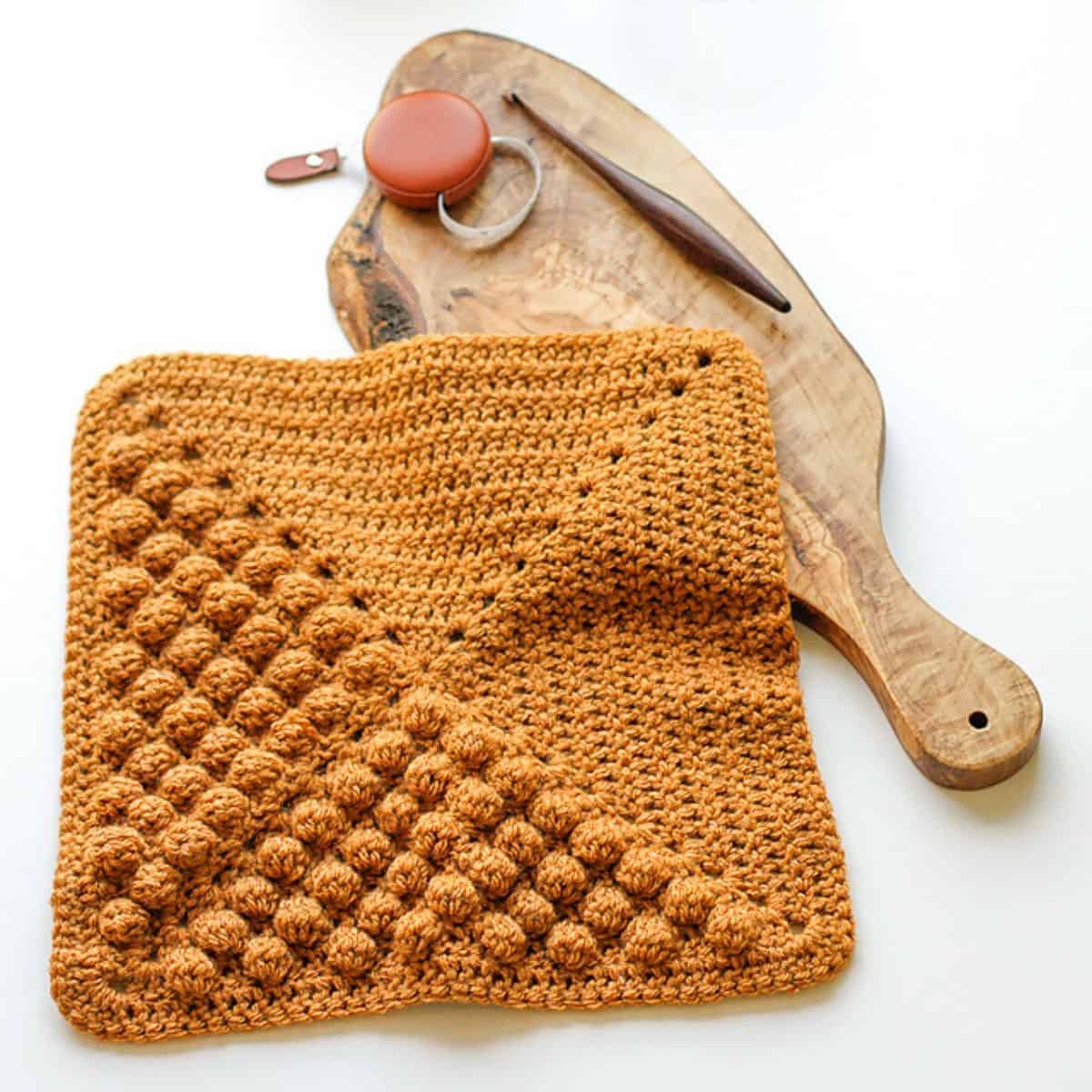 Quilt Block Bobble Square – Salty Pearl Crochet
Traditional quilt blocks inspired this fun textured crochet afghan block. The bobble stitches add so much interest with no color changes needed. You only need to know how to slip stitch, double crochet, and bobble stitch!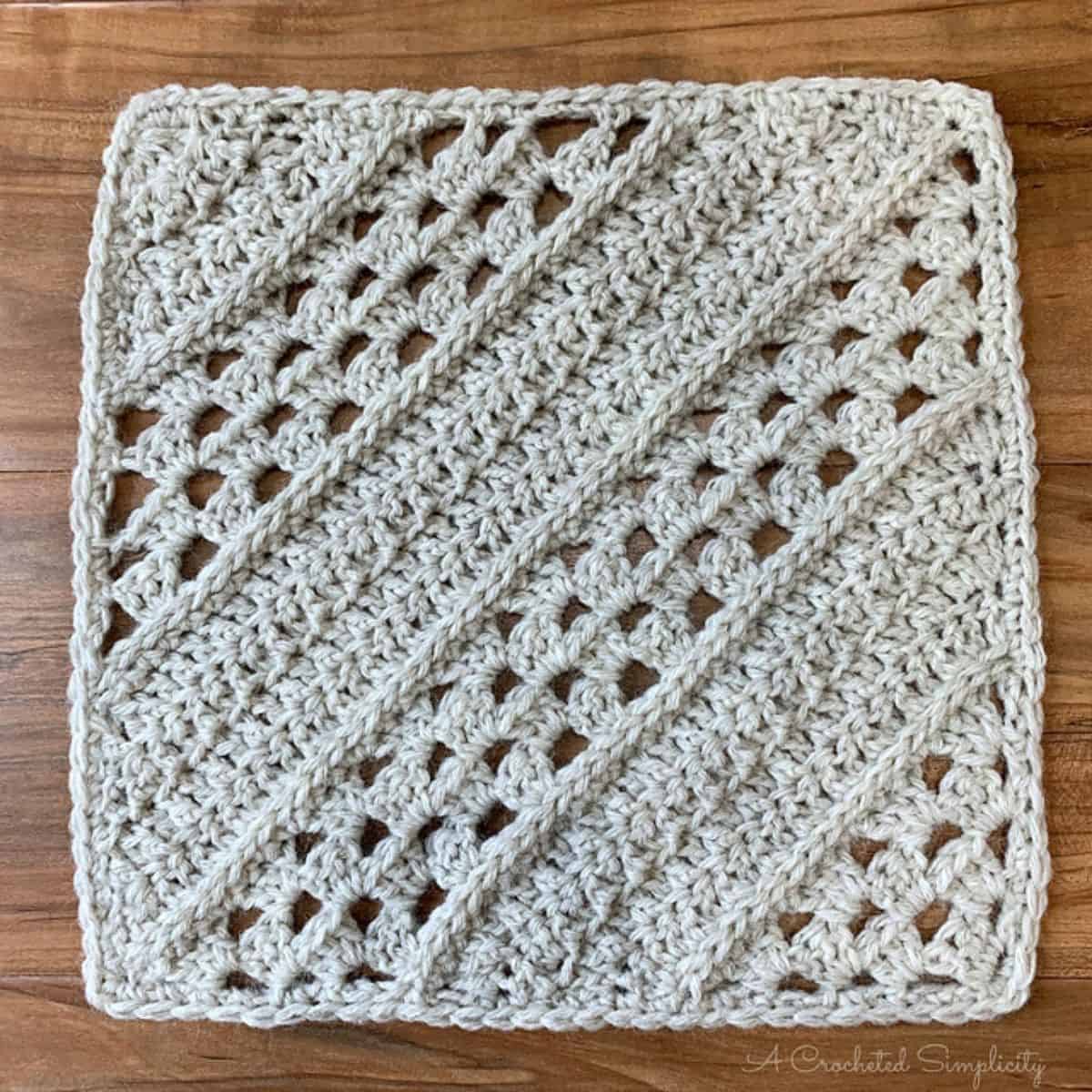 Traveling Afghan Crochet Square #15 – A Crocheted Simplicity
Originally part of a project sponsored by Lion Brand Yarn called the Traveling Afghans, this beautiful square pattern could easily be added to your next crochet project. After checking out this square, you'll want to find all of the traveling afghan square patterns.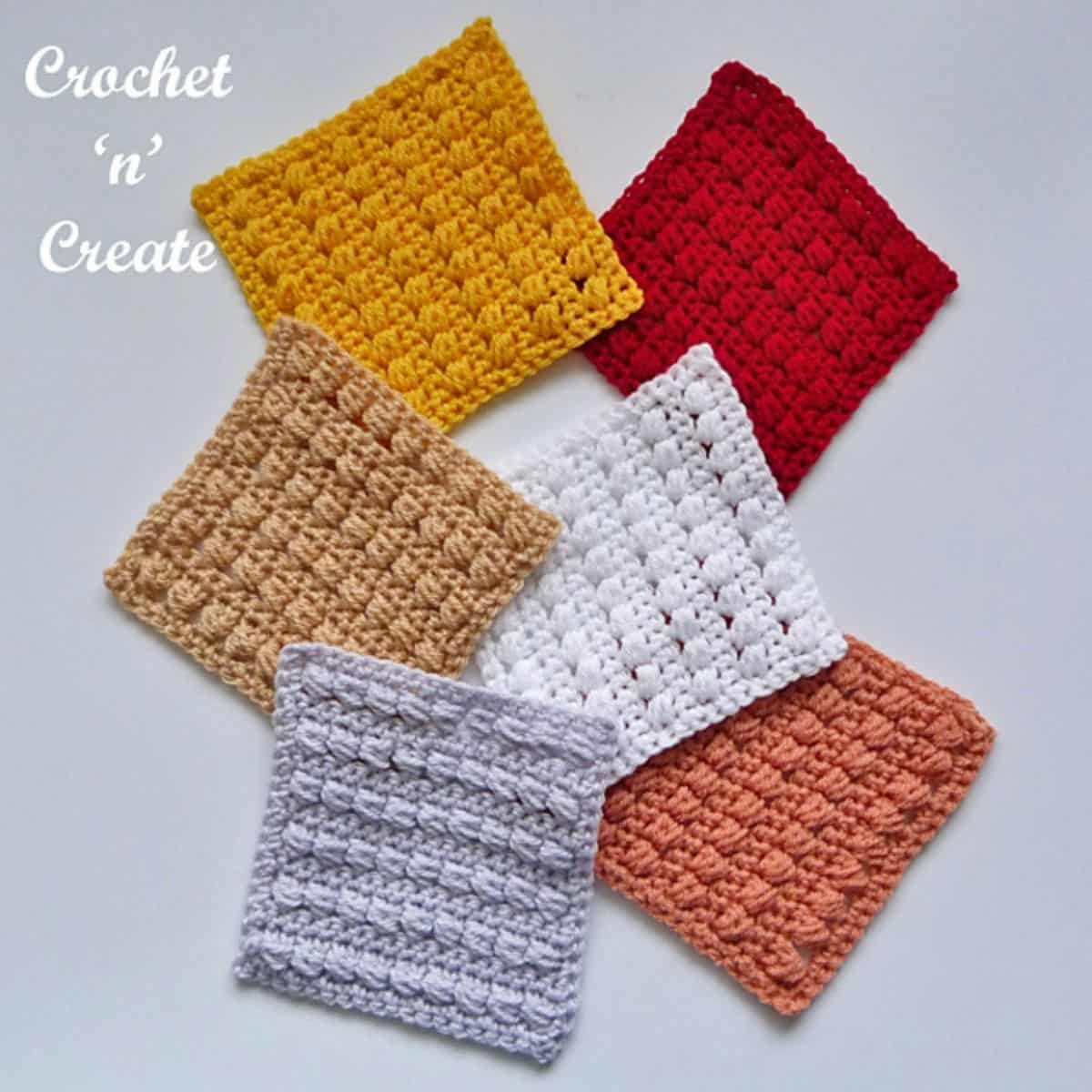 Leaning Puff Blanket Square – Crochet 'n' Create
I love a good puff stitch, and this granny square crochet pattern makes beautiful use of them. Crochet many of these blanket squares to make afghans, baby covers and so much more. Crochet them in bright summer colors or browns and golds for autumn.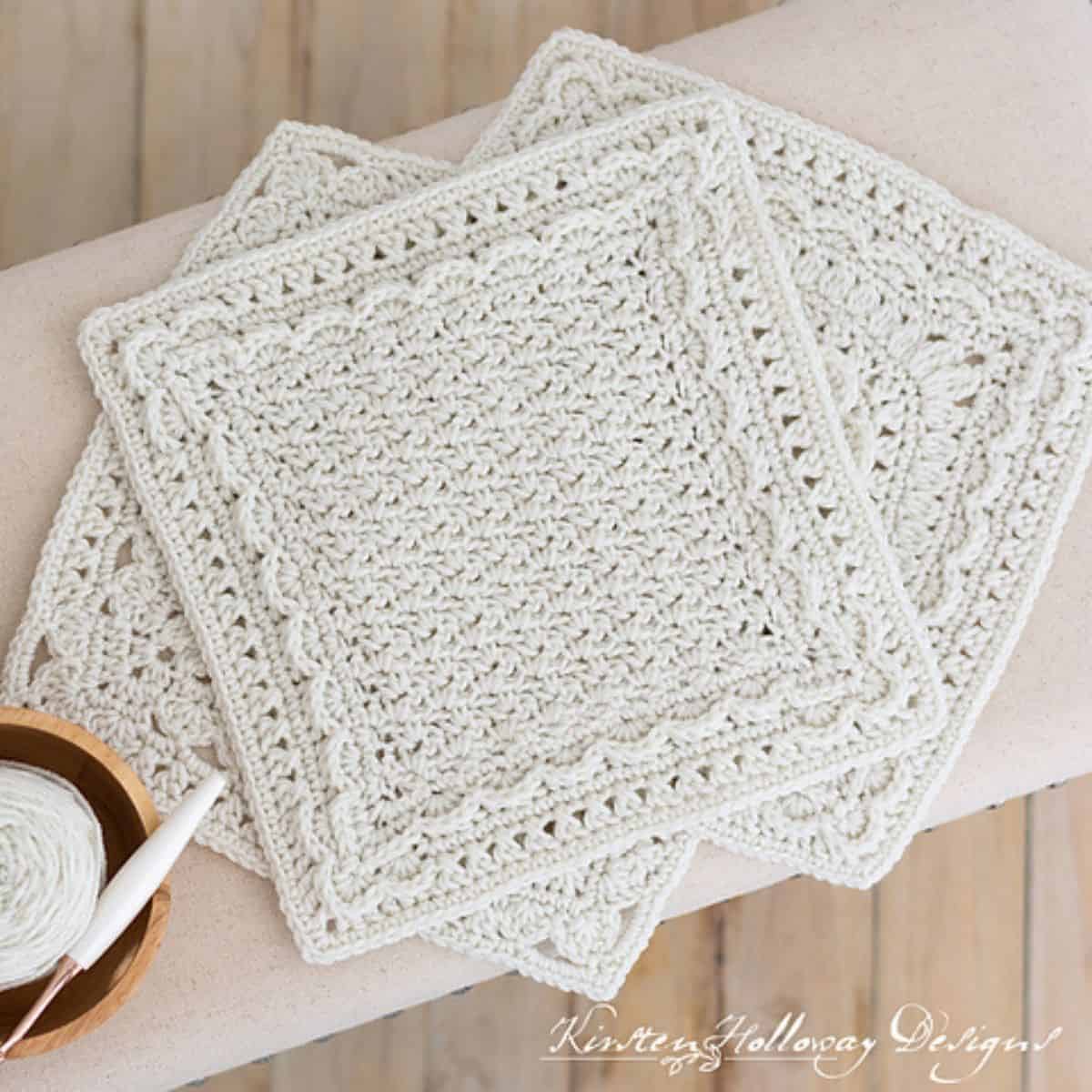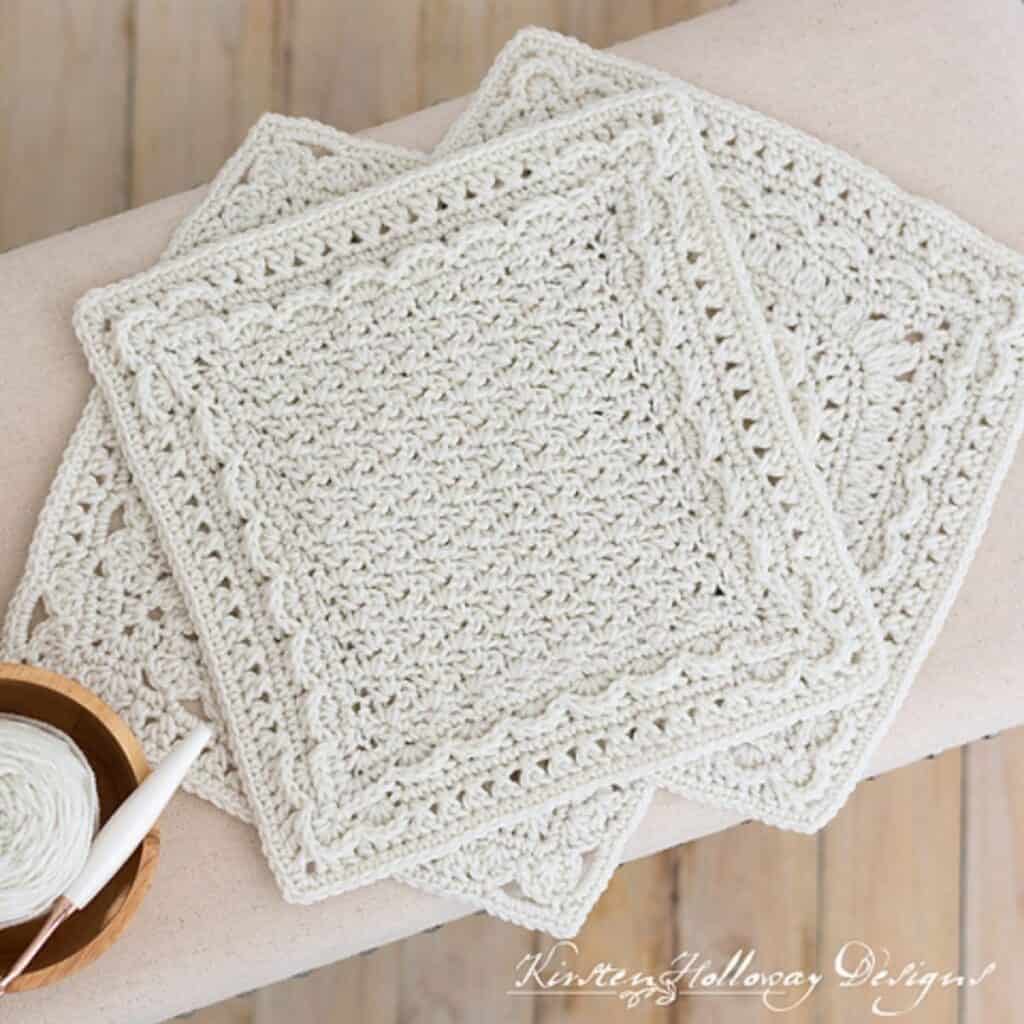 Secret Garden Square: New Beginnings – Kirsten Holloway Designs
This may be the most elegant granny square pattern I've seen. This crochet granny square uses the waffle stitch in the interior and post stitches to create the floral texture along the edges.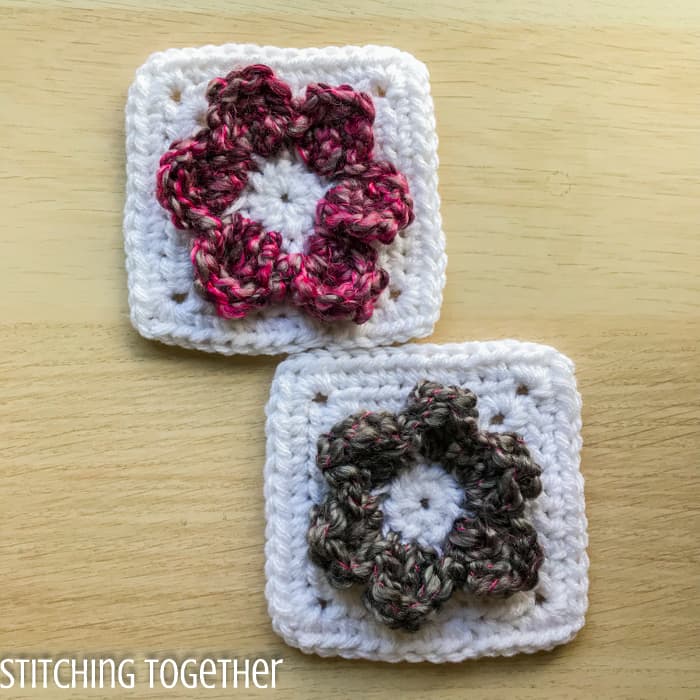 Crochet Flower Square – Stitching Together
These little granny flower squares whip up so quickly and will add some spring cheer to whatever granny square project is next on your list! I used them to make a cushion cover that's just lovely.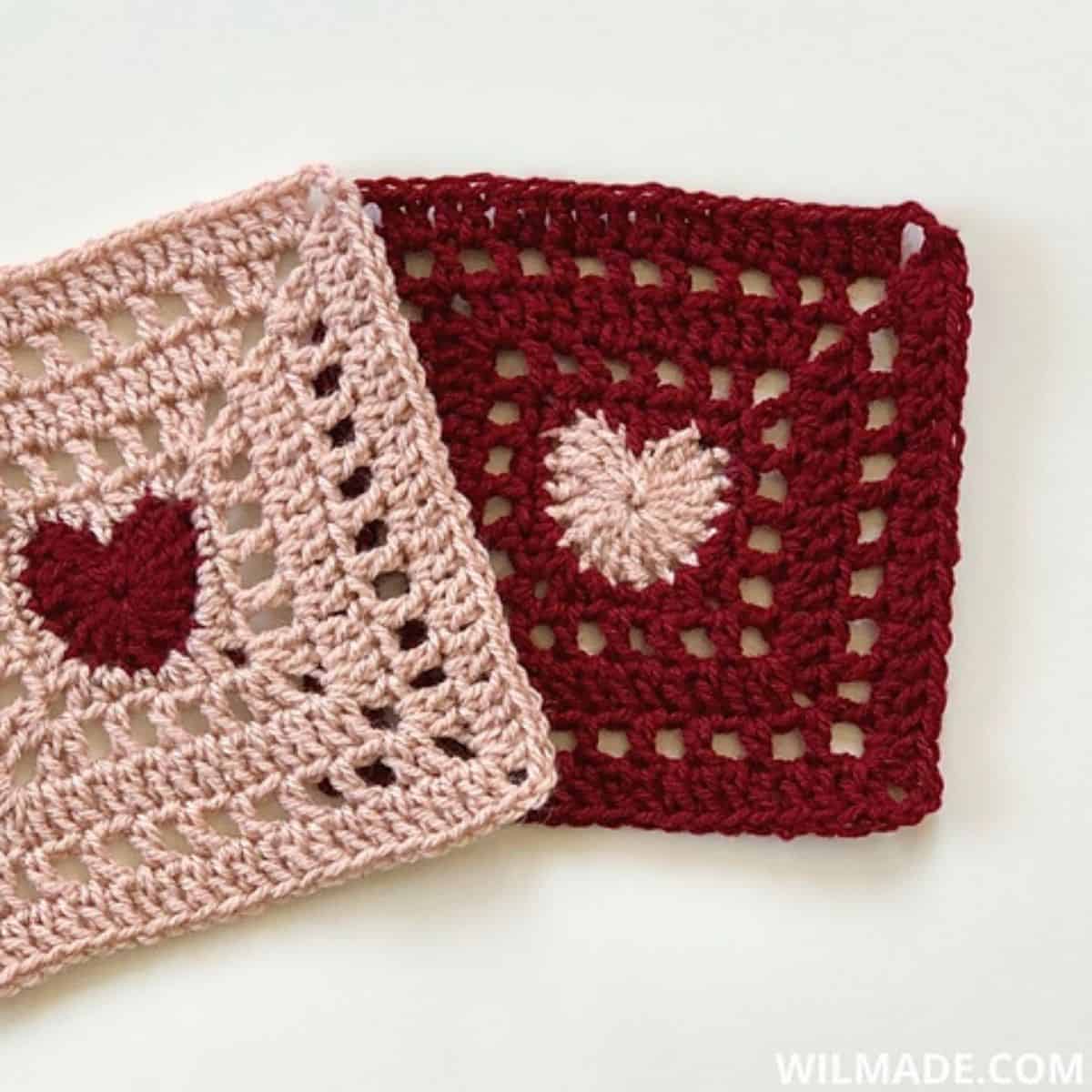 Home is Where the Heart Is Afghan Square – Wilmade
This square pattern with a sweet heart in the middle is a simple pattern for beginners, using only chains, single crochet and double crochet. I think they would look lovely dispersed throughout a baby blanket.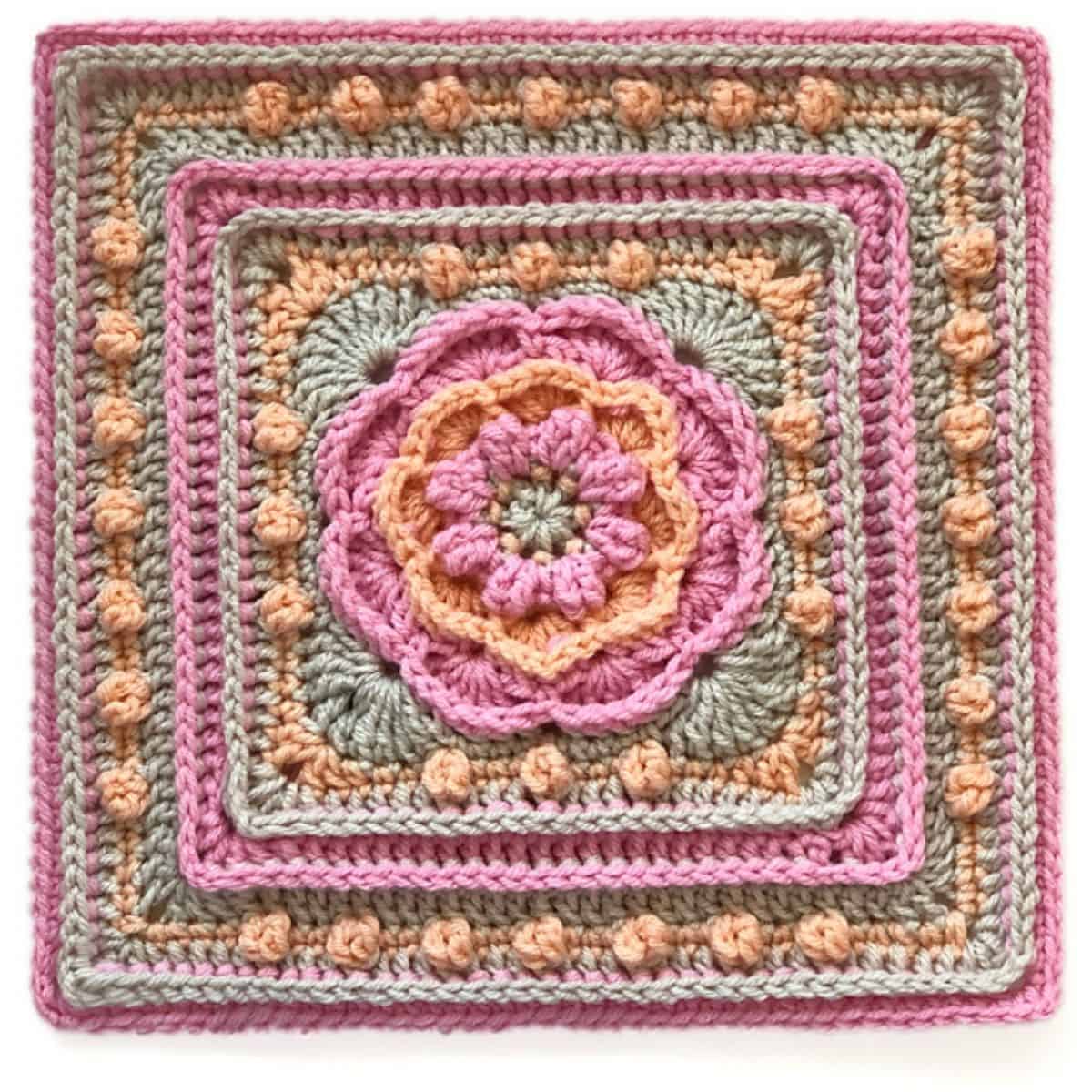 The Beloved Square is a versatile crochet granny square pattern perfect for any 12″ square projects. The design features textural elements such as the center petals, cluster stitches and the bold ribs formed by the use of back post stitches. These would be so sweet in a granny square baby blanket.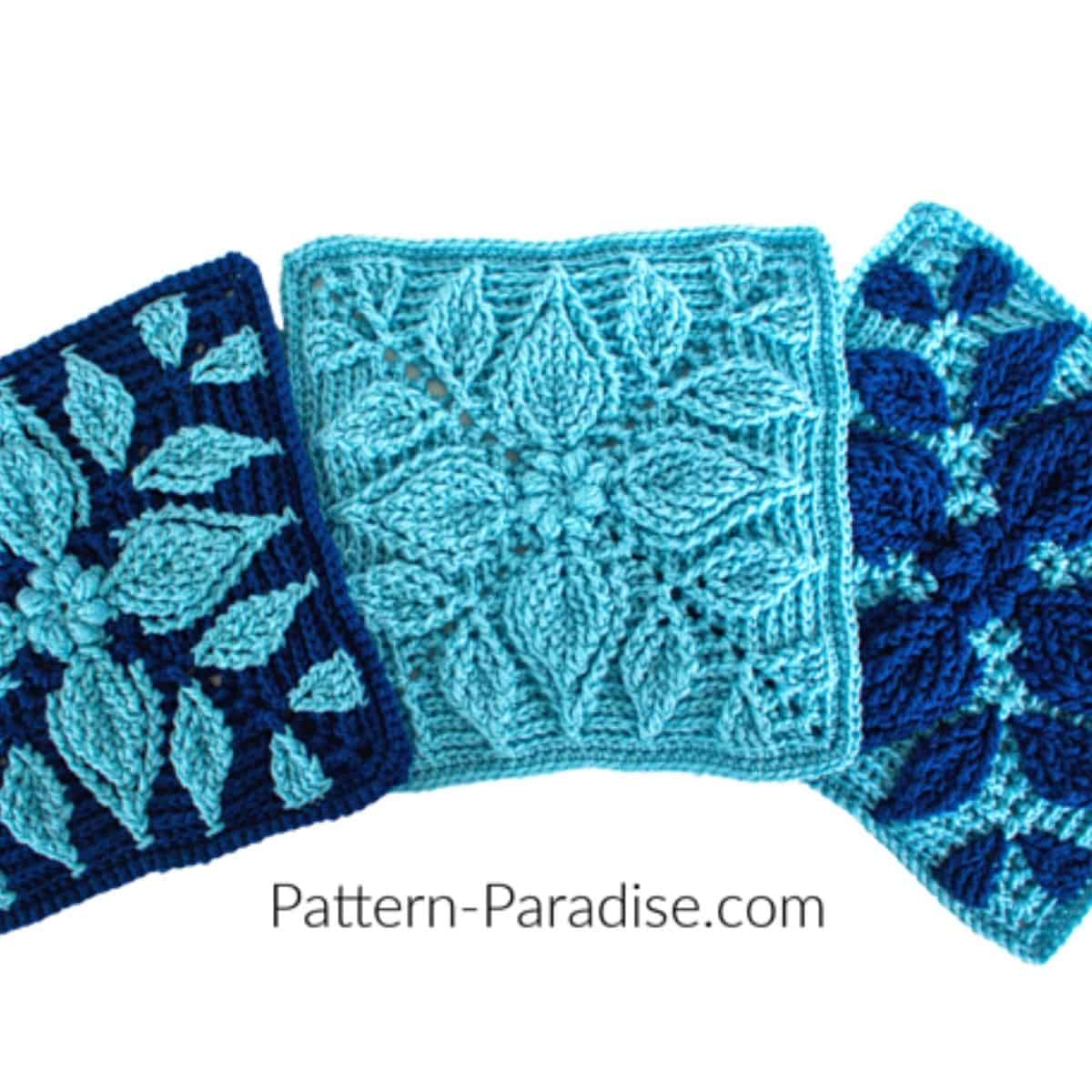 Sintra Crochet Square – Pattern Paradise
I was delighted to come across this beautiful flower square pattern. It's so fancy! The Sintra Square has a wonderful raised design that looks great in one color or multiple colors.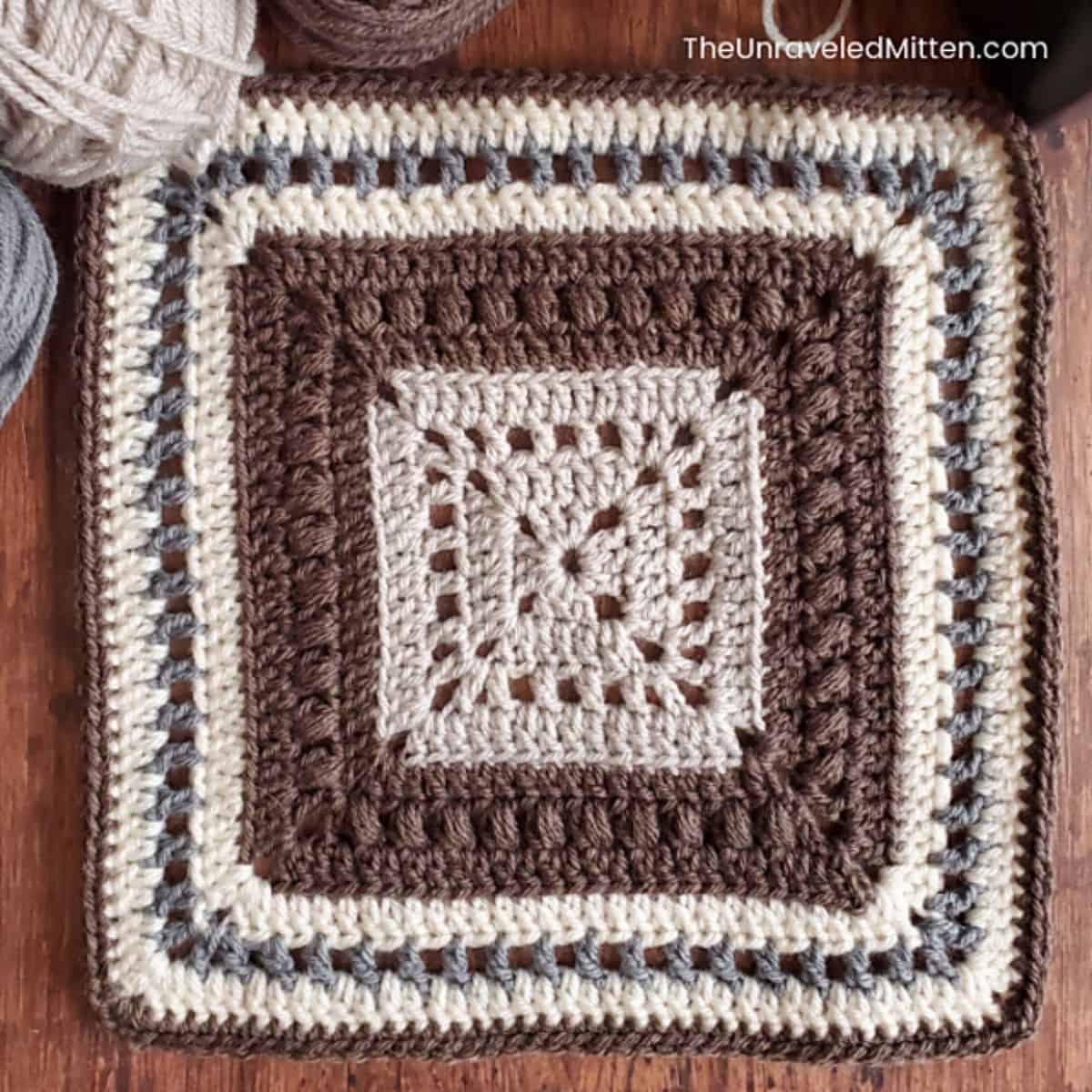 Garden Revival Crochet Square – The Unraveled Mitten
I love the yarn color choices in this crochet granny square. I want to call this one a grandpa square because I think my grandpa would love it. An easy granny square pattern, if you know how to join rounds and make double crochets you can make this square.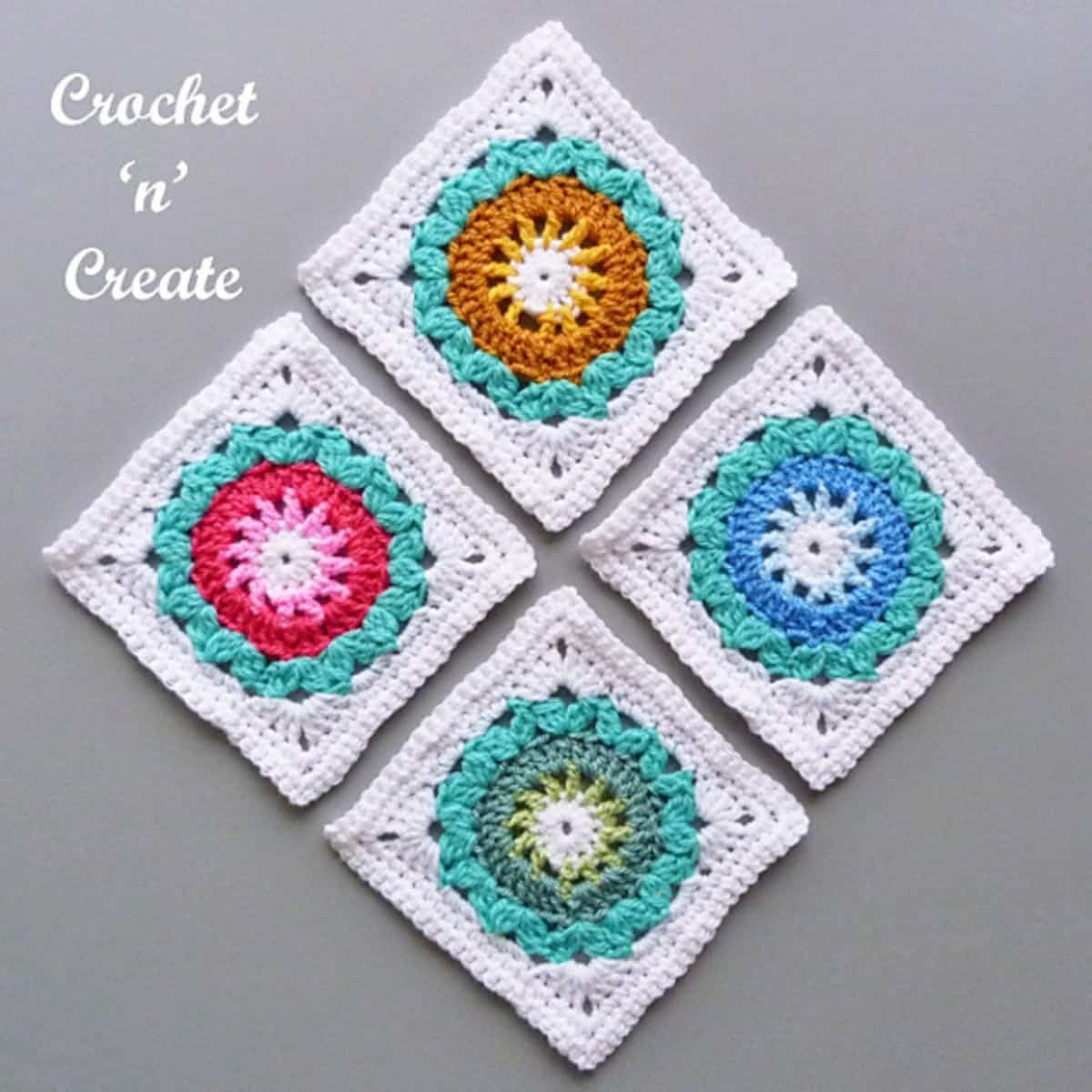 Crochet Flower Power Square – Crochet 'n' Create
These crochet granny squares absolutely would have made their way into my bedspread as a little girl. They're so happy and pretty. This versatile square that can be used for many project types uses dk weight yarn to achieve that light and soft look.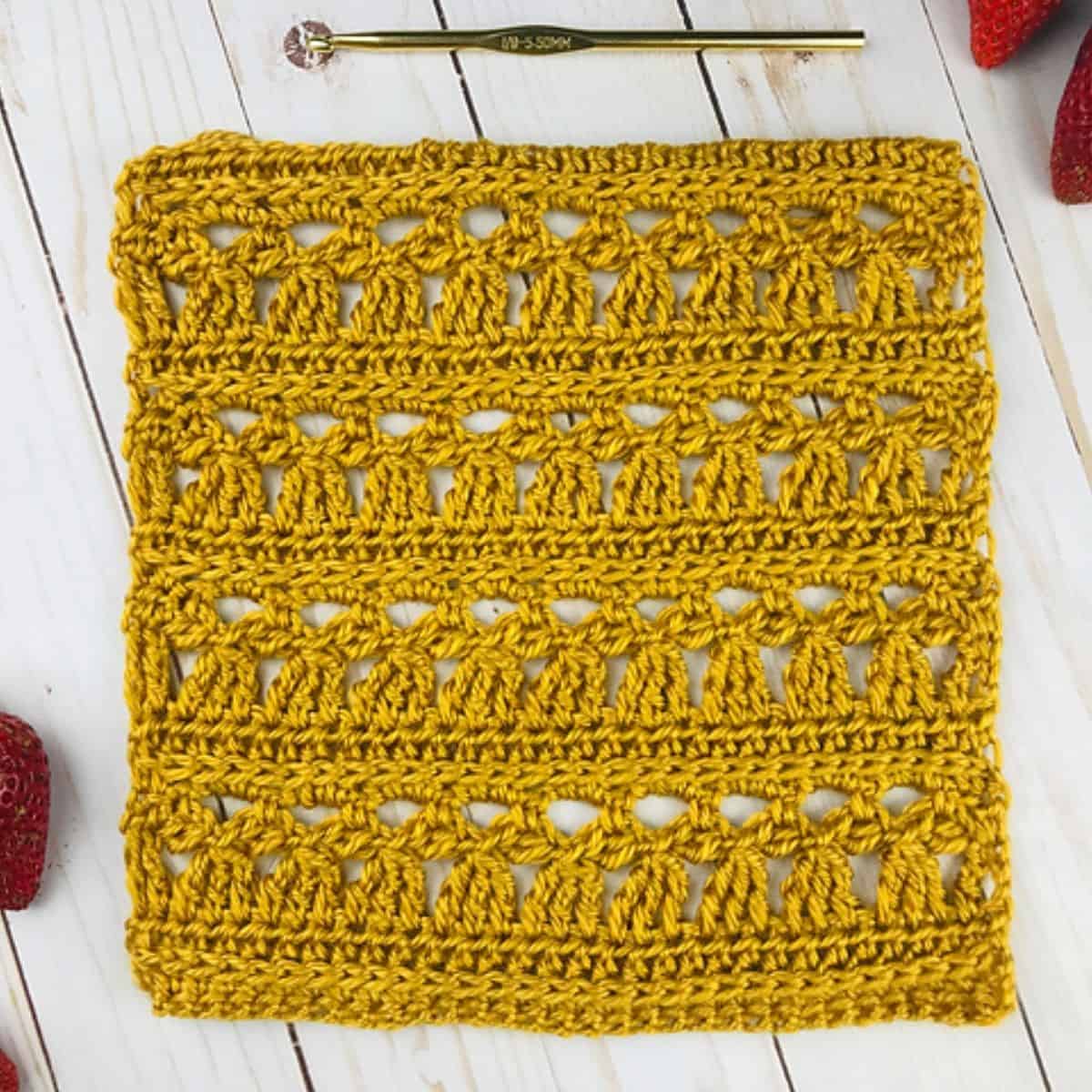 The Little Angel Square – Desert Blossom Crafts
How cute is this? A lacy 9″ crochet square pattern that uses techniques like hdc in the 3rd loop, and also some special stitches made to look like angels!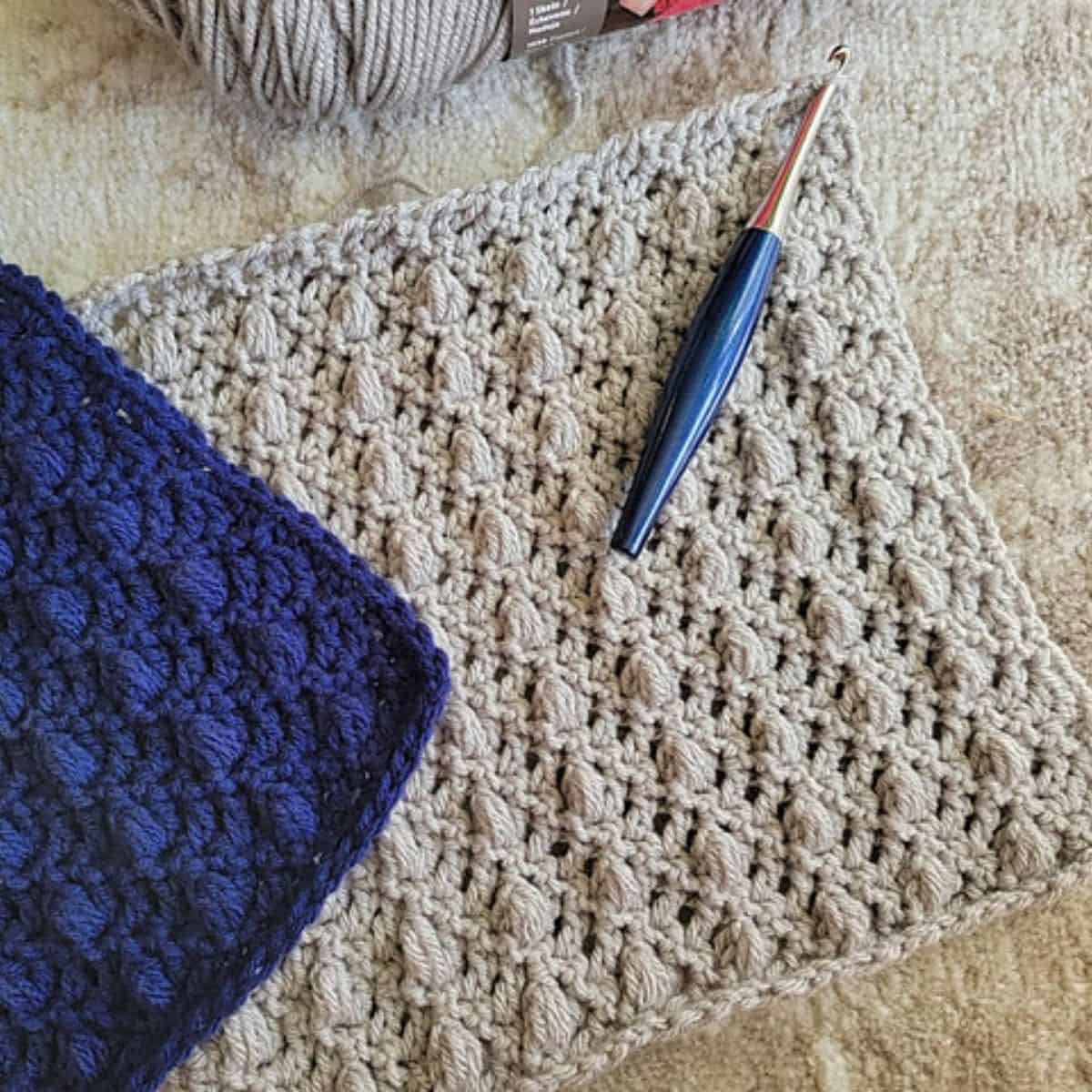 Elmview Afghan Square Crochet Pattern – Sincerely Pam
A lovely solid granny square pattern, the Elmview Afghan Square was designed on the bias, meaning you can make your afghan square whatever size you like without any extra math!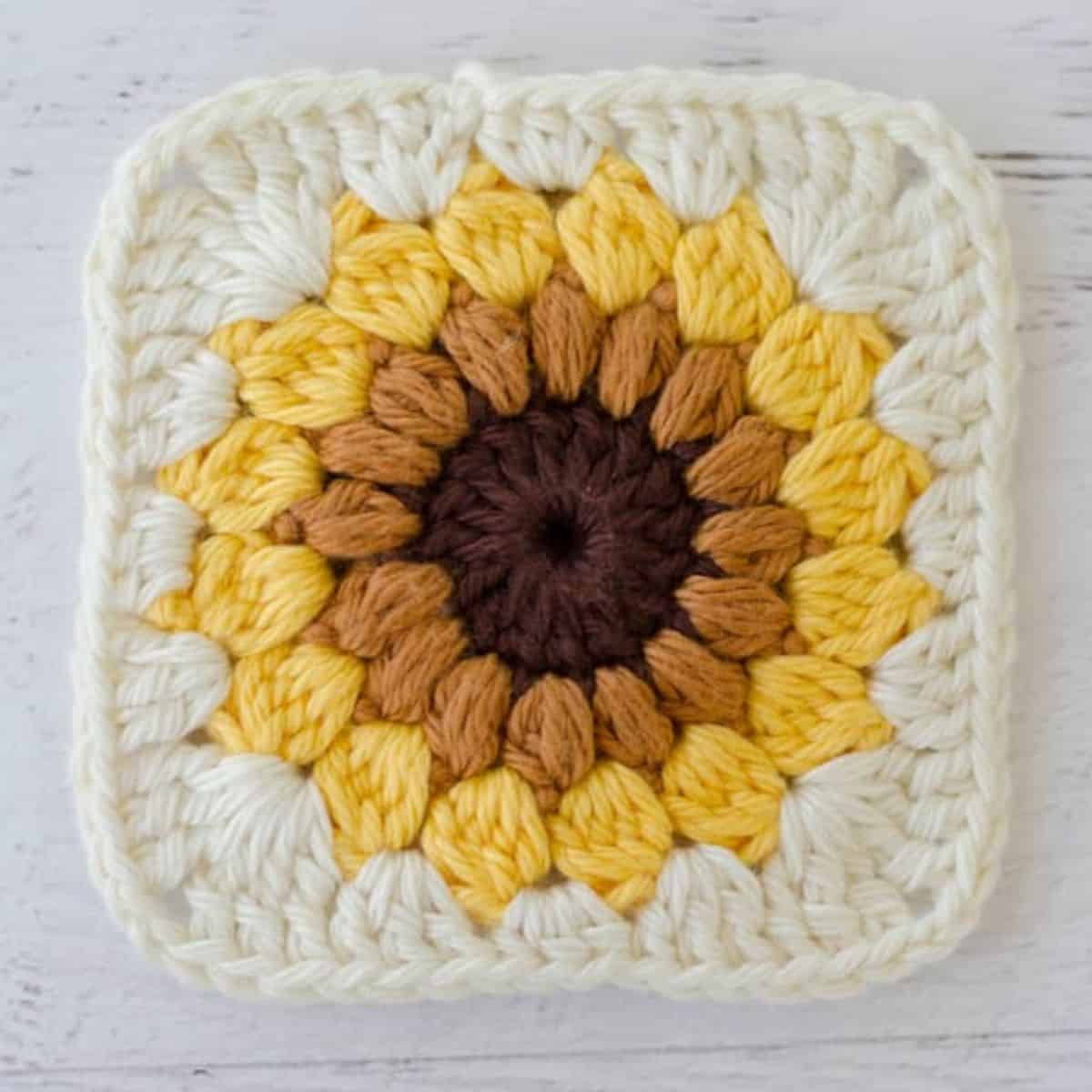 Sunburst Granny Square – Crochet 365 Knit Too
Wait until you see the crochet bag pattern made with these sunburst granny squares. I've seen so many people posting about their beautiful bags and I am sure they'll be just as hot this summer.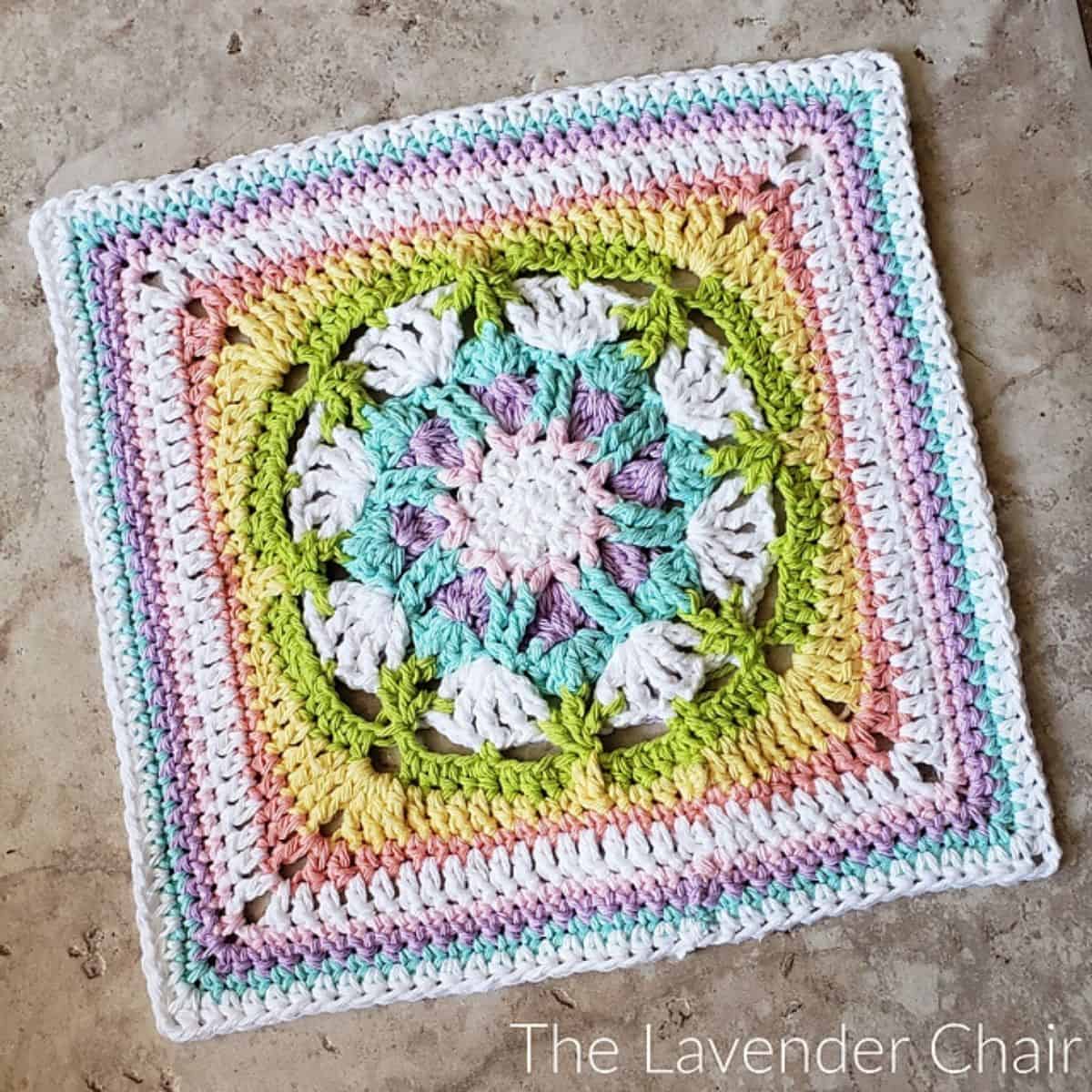 Venus Allure Square Crochet Pattern – The Lavender Chair
Part of the allure of this lovely crochet square is in the fun stitches. Have you tried using the treble crochet stitch? Here's your chance to learn a new crochet stitch if you haven't! Can you imagine how gorgeous a blanket would be made from these colorful granny squares?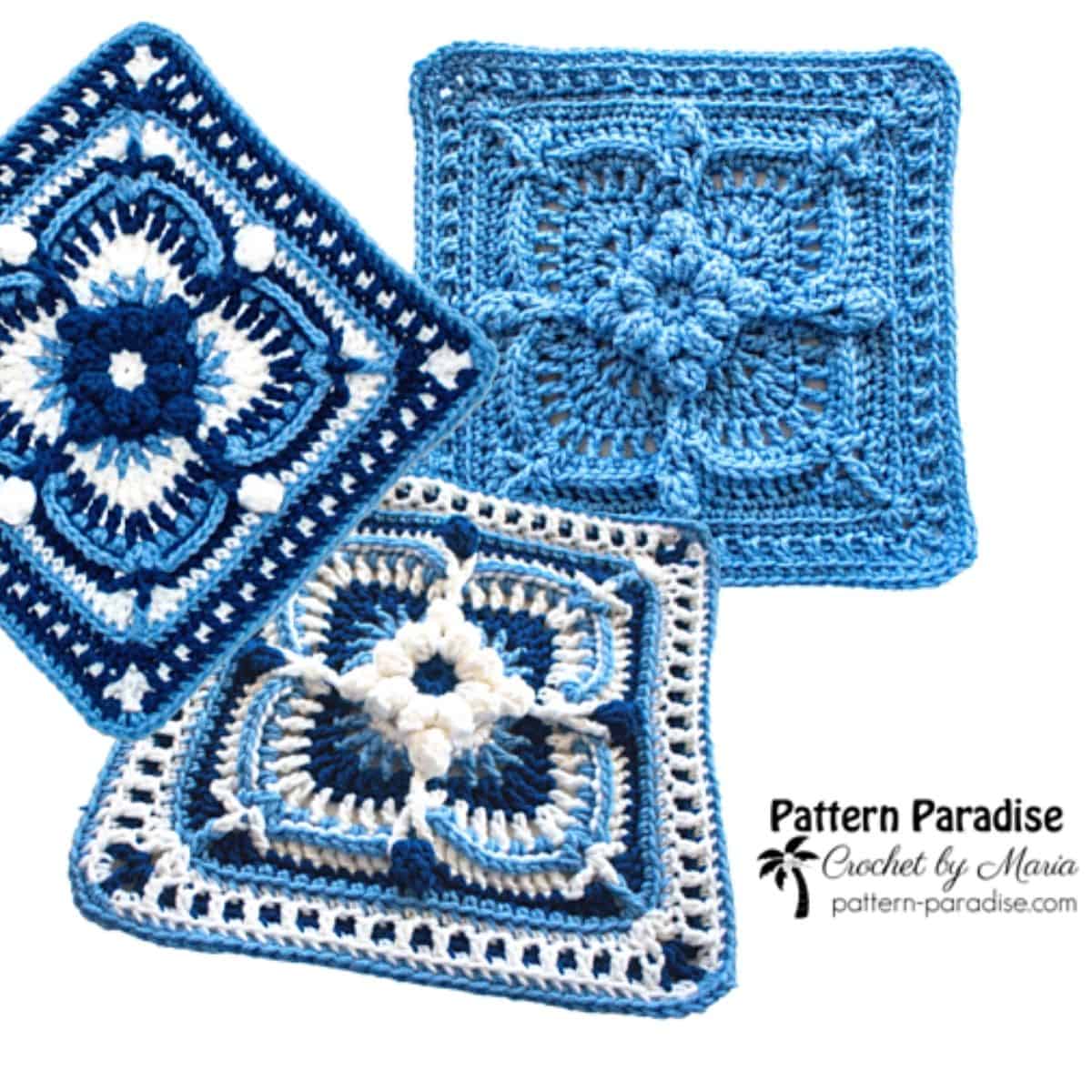 Copenhagen Crochet Square – Pattern Paradise
The Copenhagen Crochet Granny Square is worked in a combination of regular and post stitches that are combined to create a beautiful texture. I love how it looks in one solid color, but the multi-colored version is also beautiful.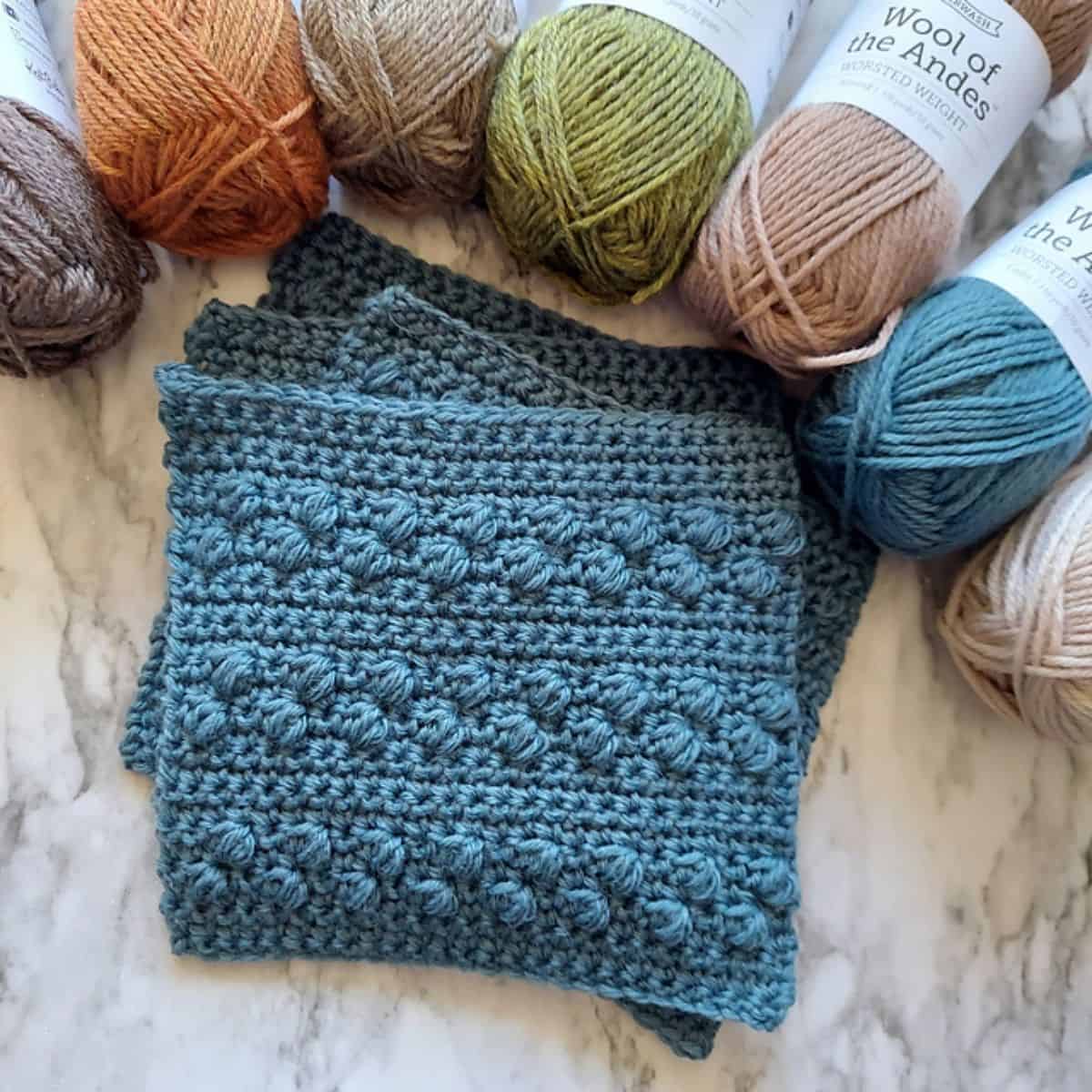 2022 Stitch-A-Thon Square 1 – KT and the Squid
This 7 inch free solid granny square pattern is the perfect easy granny square pattern for beginners with only 2 stitches. The cluster stitch makes it look so fancy but is really very simple! Grab your favorite worsted weight yarn and get started on a stack of beautiful granny squares.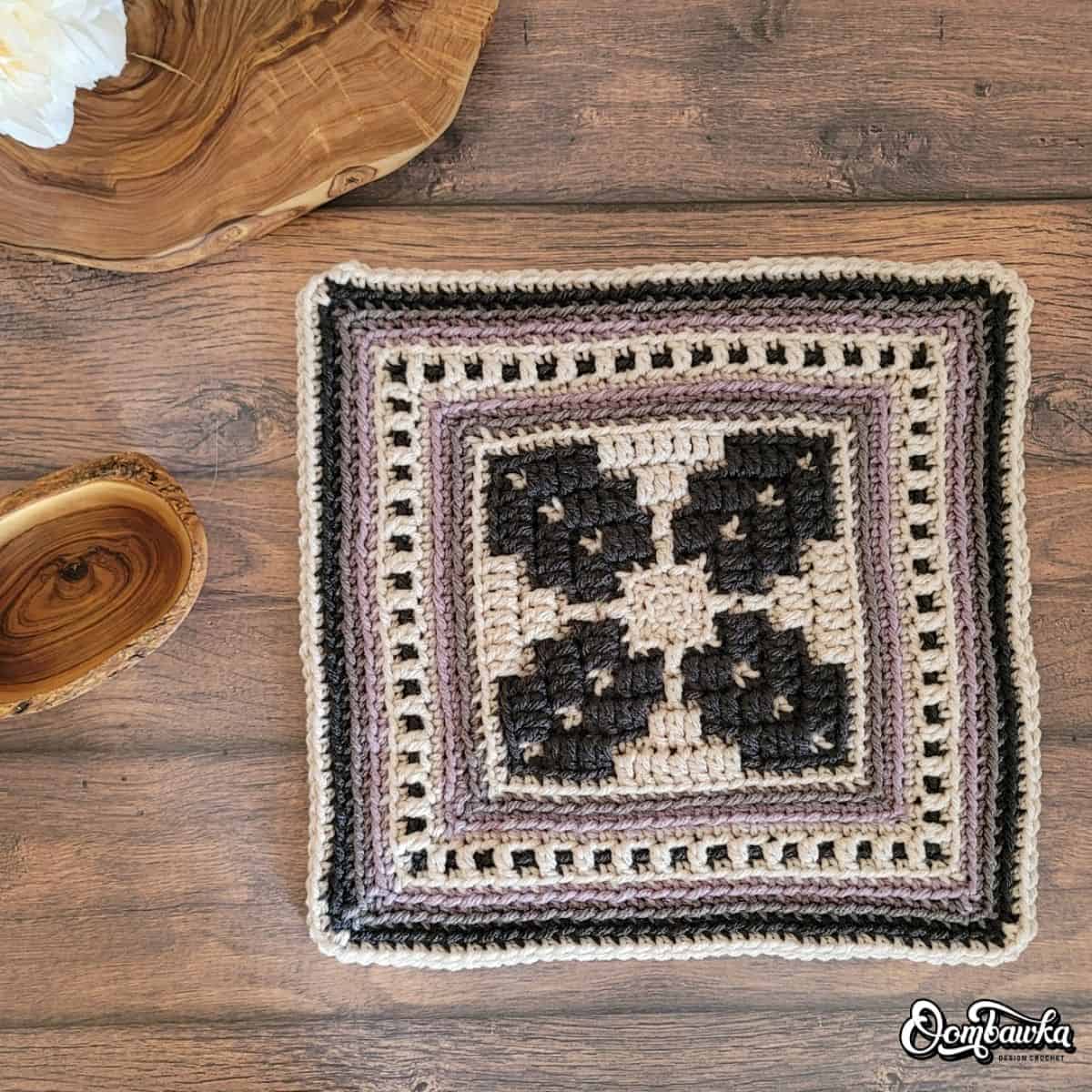 Expectation Granny Square – Oombawka Design Crochet
The entire Expectation Granny Square pattern is crocheted in joined rounds, and uses simple single crochet stitches and double crochet stitches. It also uses some fun and slightly advanced stitch placement to create the beautiful texture.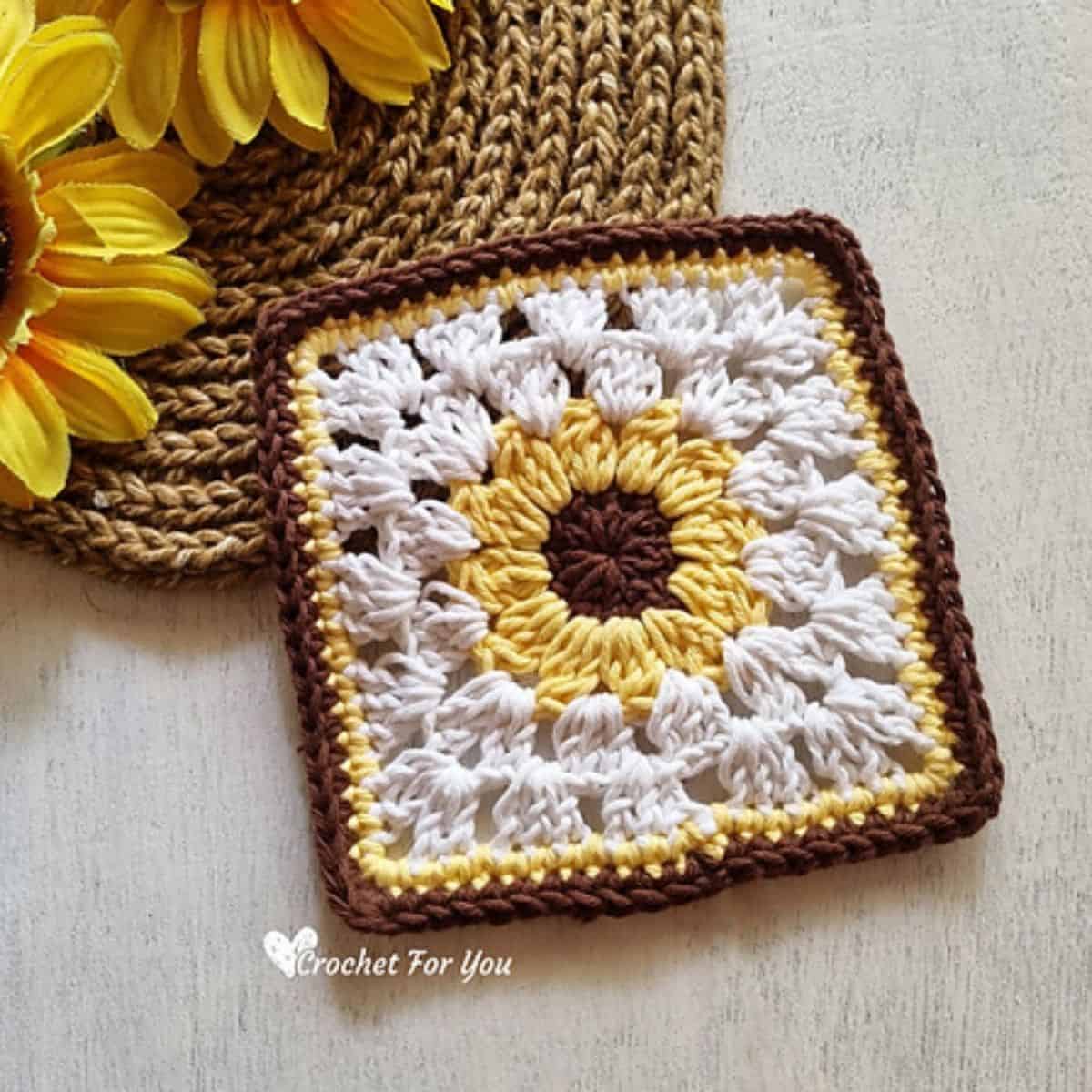 Sunflower Granny Square – Crochet For You
This is a simple granny square pattern with a sunflower in the middle. The center of the granny flower square is made in a circle and then turned into a square. The pattern requires less than 40 yards of yarn in total. And this 6″ x 6″ granny square can be whipped up in an hour. That means this sunflower granny square is great for using yarn stash.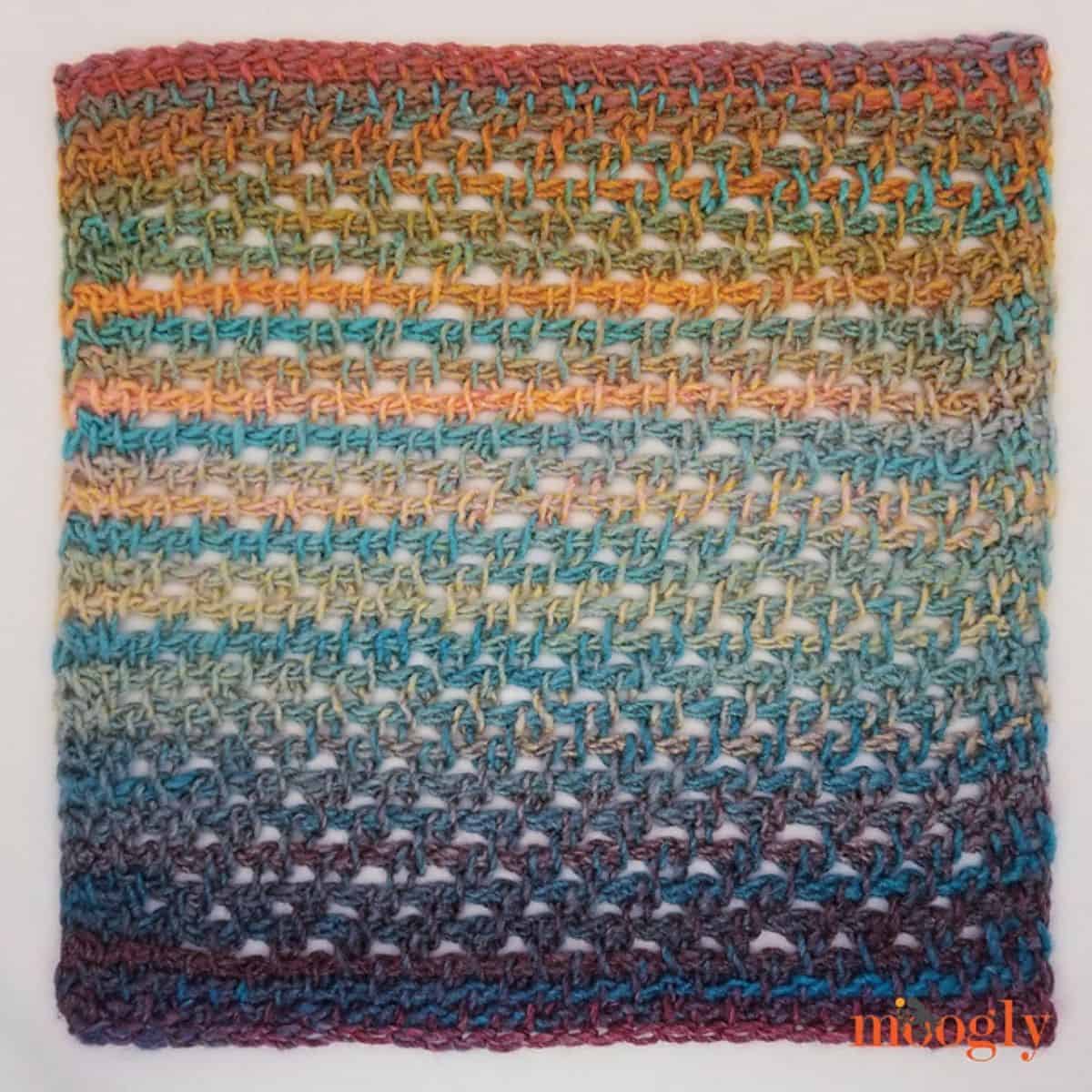 Screen Window Square – Moogly
The Screen Window Square is a simple 12″ Tunisian crochet afghan block that features a light and lacy, summer-ready stitch pattern.
There are so many gorgeous crochet granny squares that I hope inspired you to get started on your next favorite crochet project! What are you waiting for? Grab your crochet hook and yarn and get started!