Printable Yarn Stash Organizer
Disclosure: This post may contain affiliate links. As an Amazon Associate, I earn from qualifying purchases. Please visit my Privacy Policy for disclosures and more information.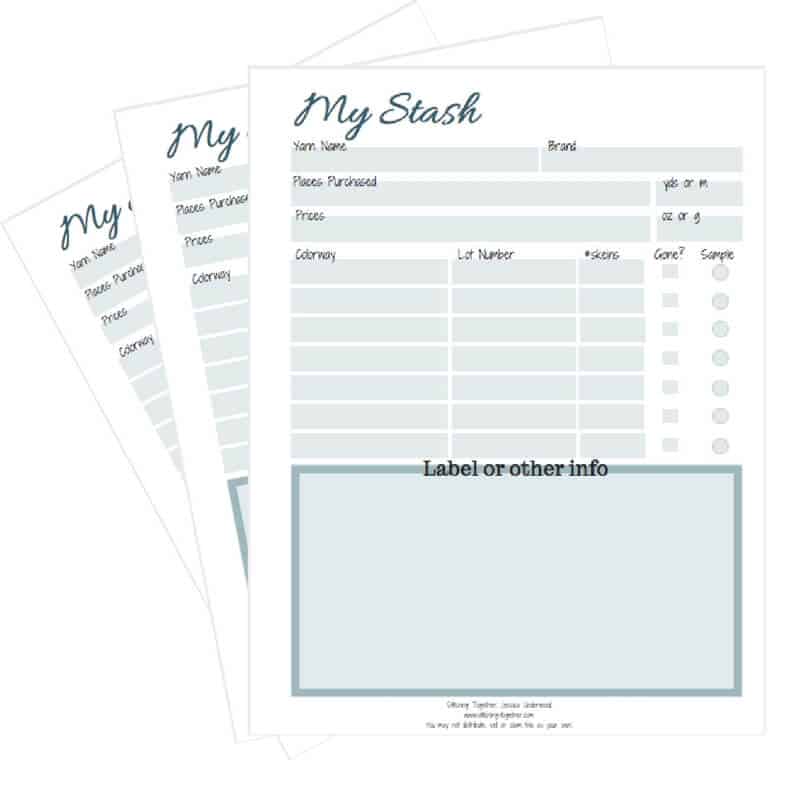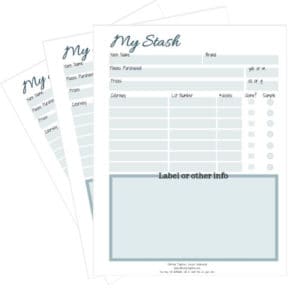 Have you ever had the PERFECT ball of yarn in your stash, lost the label, and for the life of you could not remember the details of the yarn?
Or is your stash so gigantic you easily forget what you have on hand and end up purchasing multiples of the same kind of yarn only to find it later in your stash? (Let's be honest-I wish I had this problem!)
Since we've moved 8 times in the past 8 years, I've managed to lose way too many yarn labels! Most of the time it hasn't been a big deal because I've been able to figure out what most everything is EXCEPT the yarn I used to make my daughter the North Shore Hat and North Shore Scarf.
I was positive I knew the brand of yarn until I went to add it to the material list on my blog post and realized the brand/colorway I was sure it was, wasn't the right one. I still haven't been able to figure it out after spending many hours searching and searching. (Bonus points to anyone who can tell me what it is!)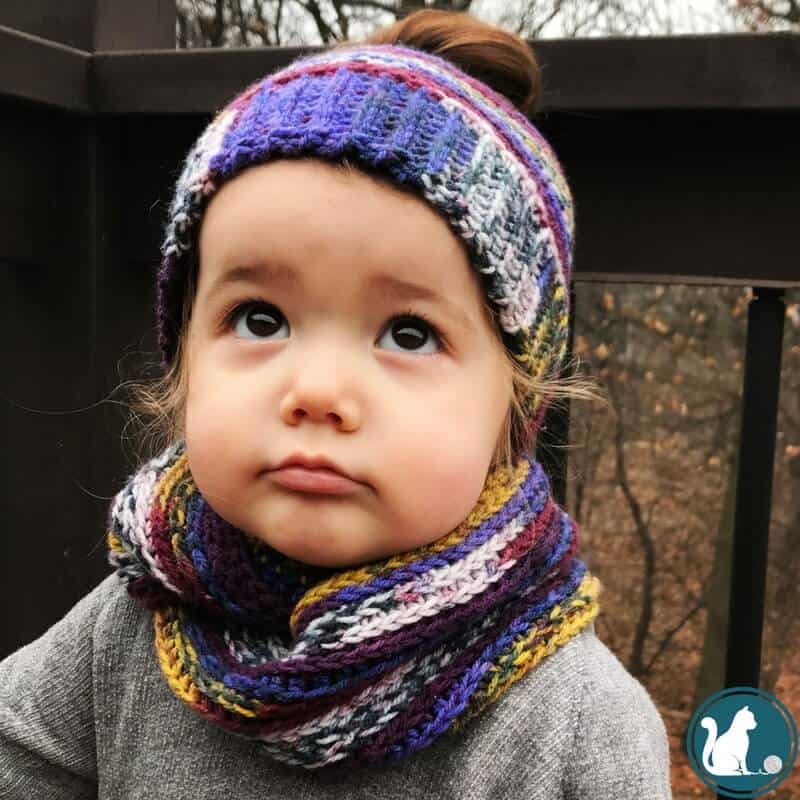 I created this printable to help track those ever growing stashes. Boy do I wish I would have thought to organize my stash years ago.
While I love digging through my yarn, squishing all the soft goodness, sometimes it is nice to just flip through a binder and see what I have on hand.
With this printable you can track all your yarn by brand and type and there is room to record lot number and attach the label. You can even punch the circles and attach a piece of yarn from each lot if you'd like.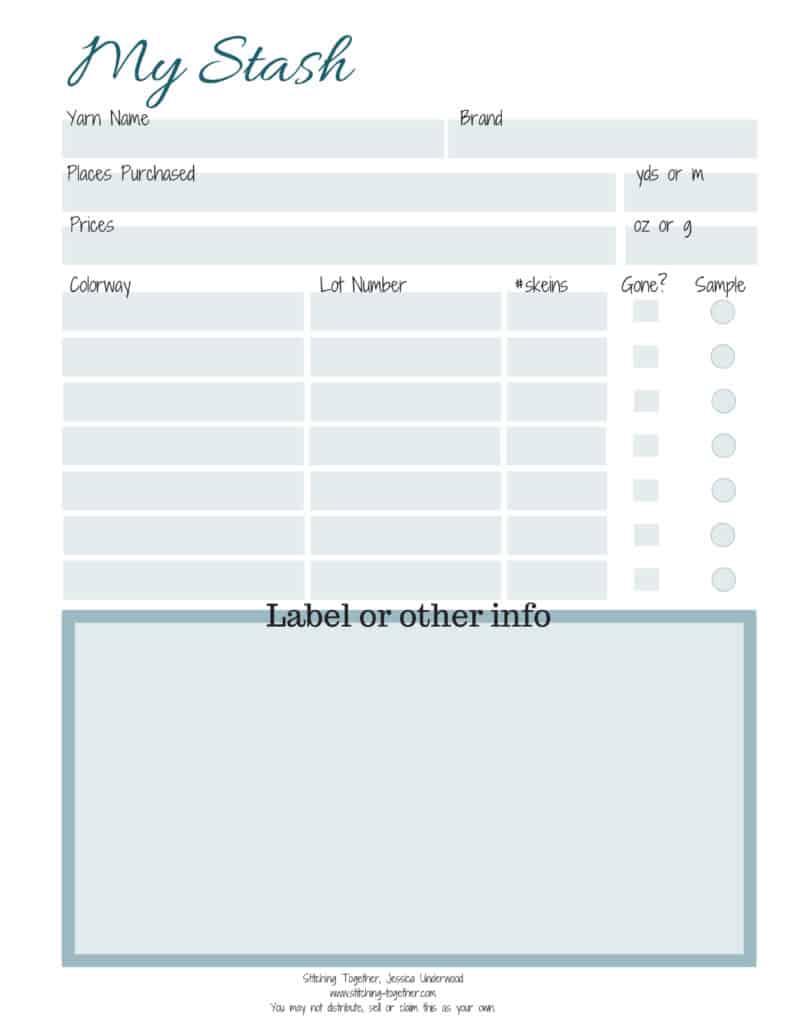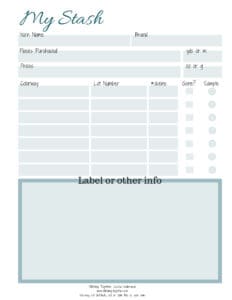 This printable is FREE for anyone who signs up for my email newsletter! After you finished reading this post, scroll back to the top and fill out the form. You'll get access to the free vault which has great crochet resources as well as this stash printable!
Crochet related emails are some of my favorites to receive and I enjoy sending email updates about patterns or great crochet resources. I don't enjoy bugging you with unnecessary information nor do have the time to write such emails!
What are you waiting for? Let's start organizing today!
I will email you the link to the free printable yarn stash organizer so you can get started right away. (The colors of the printable are fairly muted so even if you don't have a color printer it will look nice- I don't have a color printer and it looks stellar just in gray.) Happy organizing and happy crocheting!
I would love it if you would share this page with your yarn loving friends and you can also save it to Pinterest.