Disclosure: This post may contain affiliate links. As an Amazon Associate, I earn from qualifying purchases. Please visit my Privacy Policy for disclosures and more information.
Have you been intimidated by those gorgeous tapestry crochet patterns? It must be called hard crochet for a reason, right? Well, as I have been working with tapestry crochet recently I have learned some tidbits that should be helpful to you.
Before we get into the tapestry crochet tips, the biggest piece of advice I can give is to keep practicing!
With tapestry crochet, it is easy to see your skill increase from smooth color changes to correct tension to increased speed. I could literally see the improvements as I worked the Buffalo Check Pillow cover and I am no longer intimidated by tapestry crochet!
5 Tapestry Crochet Tips
1. Mind your tension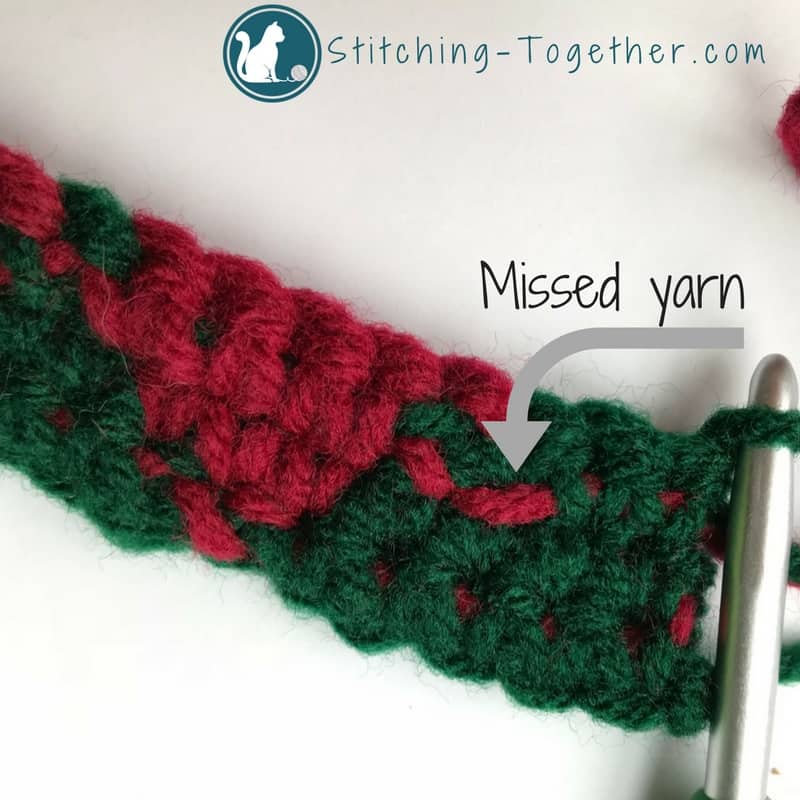 As you work, you will want to slightly pull the yarn you are carrying. If you don't pull the carried yarn it is easy to miss it as you are working the stitches.
2. Correct color changes
Color changes happen at the finish of the stitch before you need the new color. With two loops on the hook of color A, yarn over with color B and pull through the two loops. Continue working the next stitch with color B and over color A.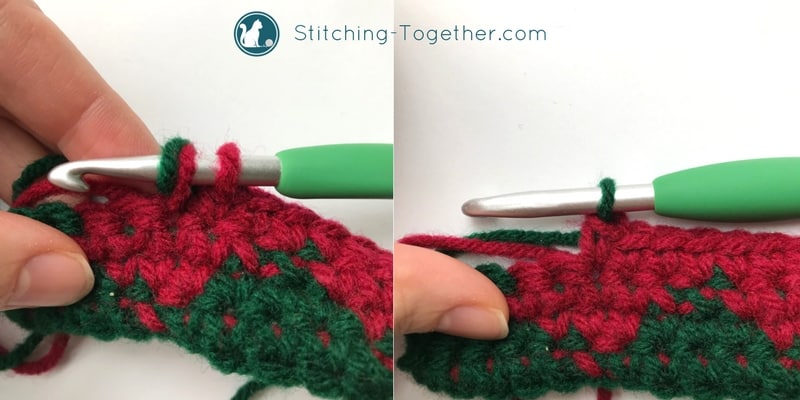 3. Carrying the yarn up
At the end of the row you can simply pull the carried yarn up to the next row, but you will see it on the front or back of your project. By chaining up around the carried yarn, the yarn stays tucked at the side and is less visible.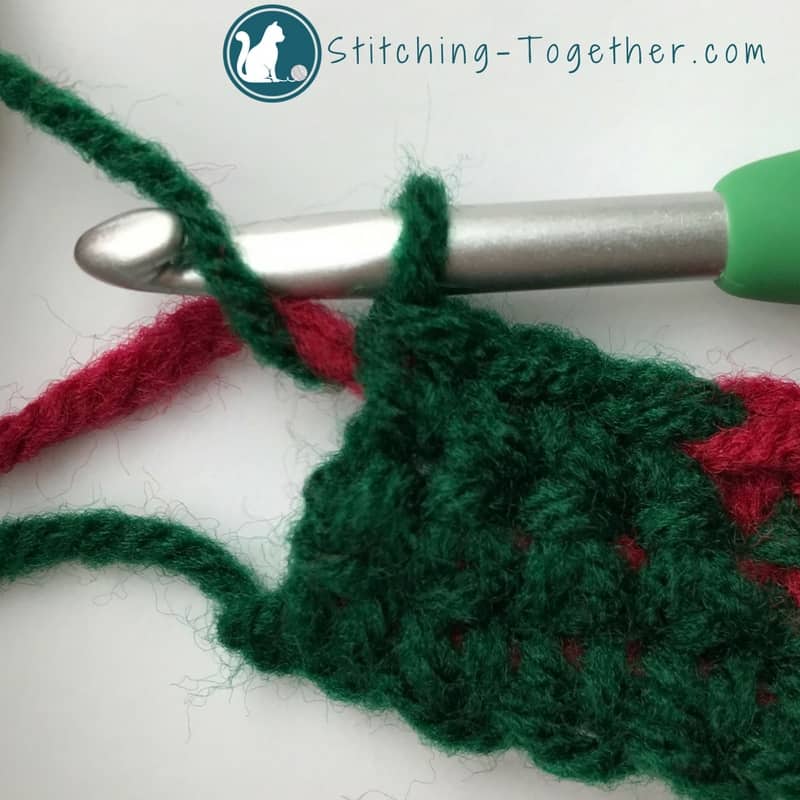 4. Reversible
If you truly want your pattern reversible, then you don't necessarily want to pick a front or back side. The yarn you are carrying will be held directly on top of the stitches in the row below.
If your pattern doesn't need to be reversible, the colors you are carrying can be held toward the back of the project. This allows for tighter stitches and less show through especially when you are working with multiple colors.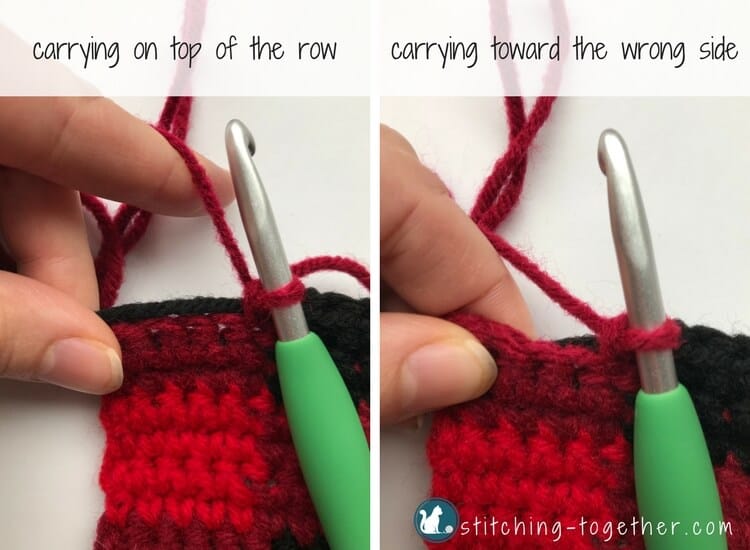 5. Hook size
When tapestry crocheting, you want tight stitches to minimize the show through of the yarn you are carrying. Sometimes the best solution is to use a hook size smaller than normal rather than trying to crochet tighter stitches.
Bonus advice: give it a fair chance, especially if you are working on a flat project not in the round It may not look that great until you stand back from it a bit – like a Monet (anyone else thinking of Clueless?)
I hope you find these tips super helpful! Do you have any other tapestry crochet tips I should add?
Related: How to Crochet a Coaster