Disclosure: This post may contain affiliate links. As an Amazon Associate, I earn from qualifying purchases. Please visit my Privacy Policy for disclosures and more information.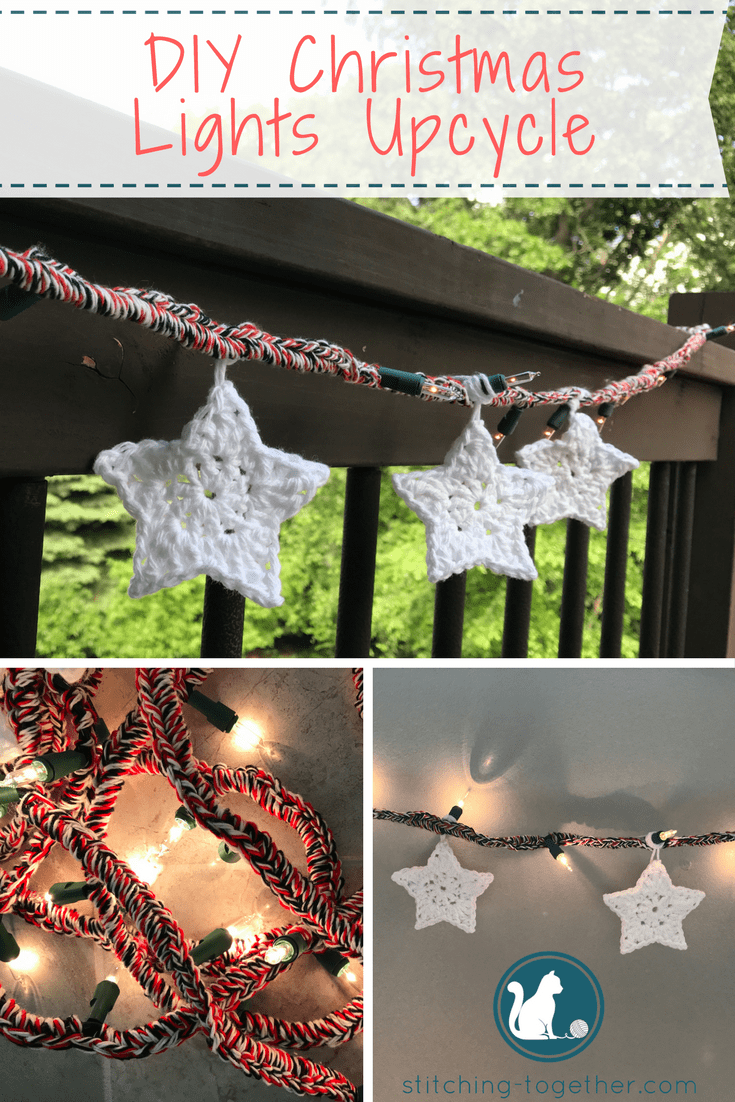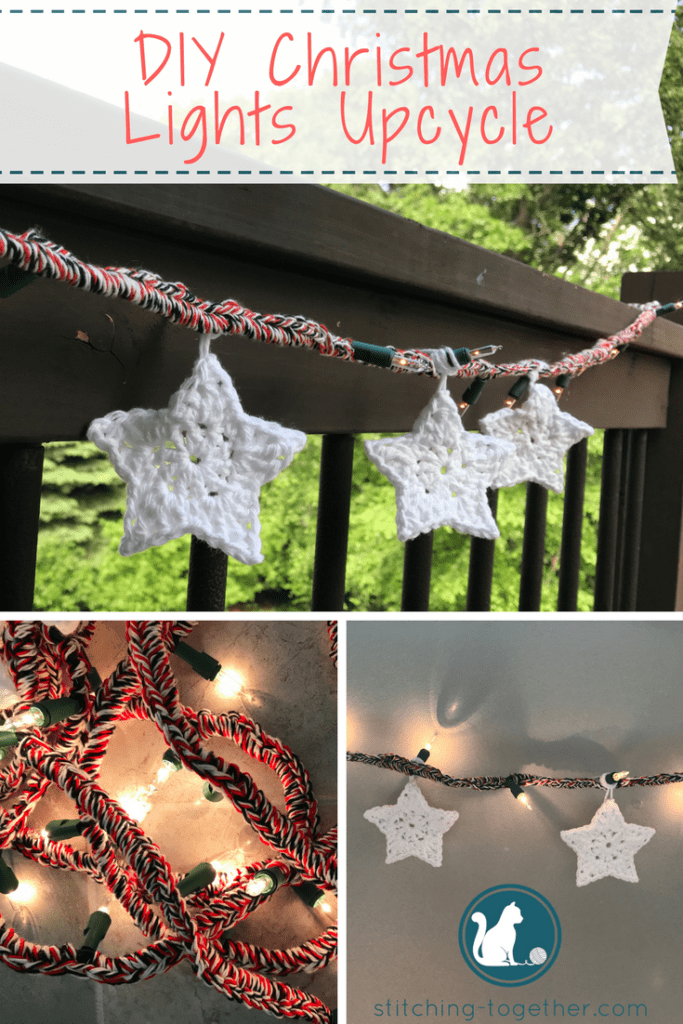 I found a bag of Christmas lights in the garage recently which the hubs had used to decorate his classroom this past year. Remembering that he likes to have string lights up, I thought it would be fun to upcycle the old lights to decorate for the 4th of July. (Why are we already talking about July?!? 2017, where are you going in such a hurry?)
It was a super easy project which just took a ball of yarn, a hook, and string lights. (PERFECT Netflix project!!!) If you want to add an extra pop of cute, you can whip up these little stars and hang them from the lights.
Happy 4th!
July Lights – Christmas Lights Upcycle
Materials:
Please visit my Resources page to see why I recommend these tools and to see other recommendations. (Links below lead to Amazon.)US Size I Crochet Hook
Lily's Sugar and Cream Nautical Twist or approx 150 yds medium weight yarn
Super Difficult -Totally Advanced Pattern:
Join yarn to lights using a slip stitch. Single crochet along the length of the string of lights.
That's it!
If crocheting is not your jam, you could bust out your junior high friendship bracelet making skills -OR- you can check out this great beginner series by Sewrella and learn an amazing new hobby!