This post may contain affiliate links. Please visit my About page for disclosures, Privacy Policy and more information
Are you ready to welcome August with a fun Crochet Along?  I am and I AM SO EXCITED! I hope you are too!!! We will work on the Cities Circle Bag together which is a perfect accessory for fall and so hot right now! (I suspect you'll end up wanting to make a few bags for Christmas gifts as well!)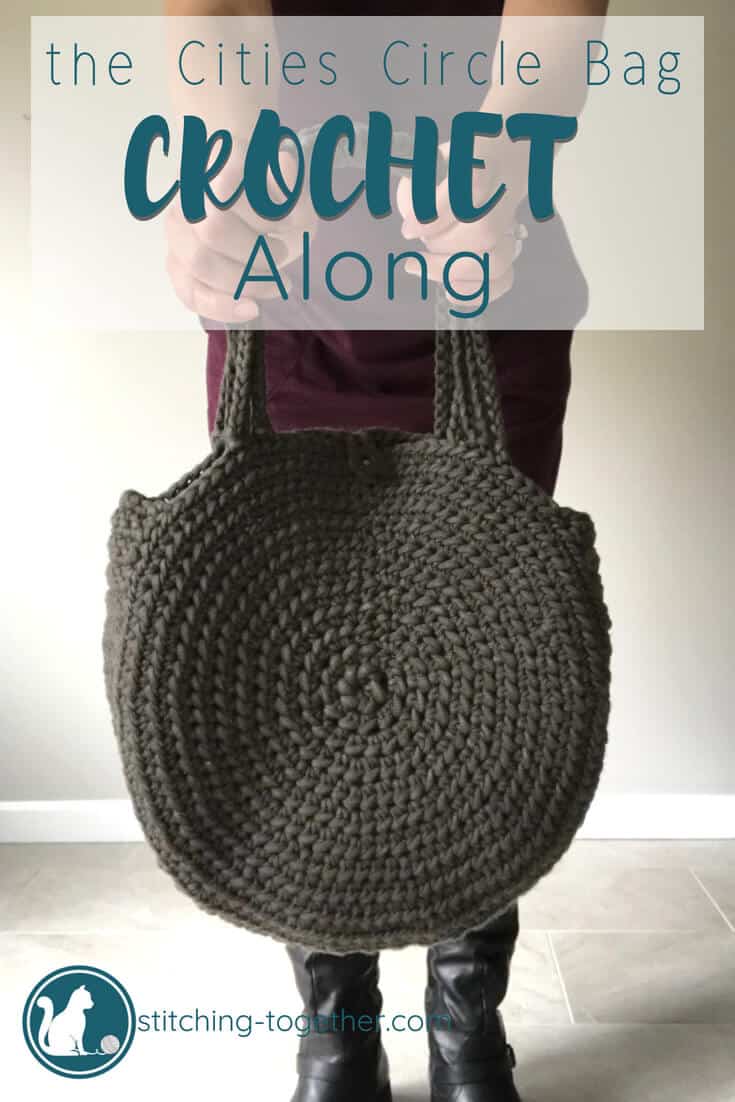 I wasn't sold on the whole circle bag concept when they first started getting popular. (Anyone else SO SLOW to hop on new trends?)  I mean, what's wrong with the good old rectangle? But really, these bags are adorable and I am seeing them pop up everywhere. I even saw a DIY circle bag on Instagram made with round placemats. So clever.
I am a firm believer that you can never have too many bags so let's make one TOGETHER!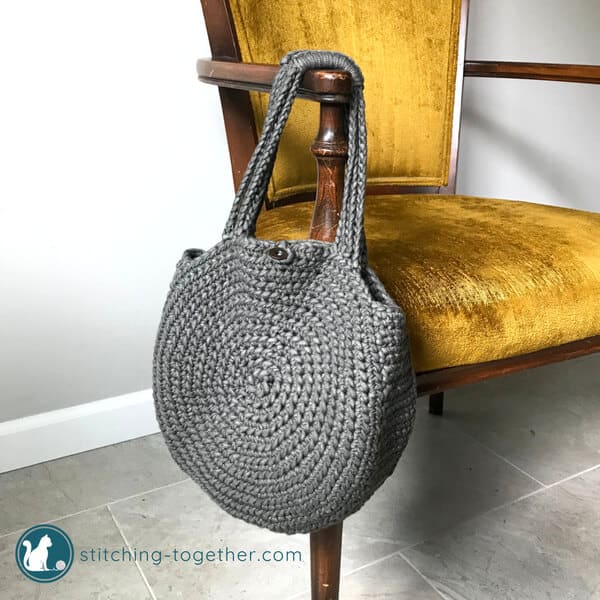 Details for the Cities Circle Bag CAL
This will be a quick, 8 day, 3 part Crochet Along! The first par of the crochet purse will take the longest which is why you have more days to complete it.
Once the Crochet Along is over, the pattern will remain on the blog for free!
If you just can't wait for each part of the pattern to release, an ad-free PDF of the entire pattern will be available for purchase on Etsy and Ravelry when Part 1 releases.
Purchase on Etsy   Purchase on Ravelry
Each release will be announced on FB and by email!
Share your progress in the Stitching Together Facebook group and/or tag me on Instagram @stitching_together and #stitchingtog
If you have questions, please post them in the facebook group. Most likely someone will be able to quickly answer or someone else has the same question and we can all learn together!

Materials needed for the Crochet Circle Bag CAL
Skills and Details for the Cities Circle Bag Crochet Along
The finished bag size is approx 10″ in diameter and 3″ wide.
Skills to know include working in the round, slip stitching, chaining, half double crochets, and joining yarn.
A beginner with basic knowledge of these skills can handle this bag!
A quick recap of what to do to get prepared for the CAL:
I can't wait to make with YOU! Get excited and see you Friday!