Disclosure: This post may contain affiliate links. Please visit my About page for disclosures, Privacy Policy and more information.
Do you love crochet dishcloths as much as I do? Not only are they an excellent handmade gift, they are also a great way to learn new stitches!  I've rounded up over 27 of the best crochet stitches for dishcloths for you!
Most of the stitch tutorials either include a pattern for a dishcloth or washcloth or they have a link to a pattern.  If you want to venture out on your own or change the sizes, follow the starting chain instructions (ex. chain an even number) and chain to your desired length. The average size for a dishcloth is around 8″ by 8″ but you can make them any size you want!
Before you dive in, it would be a great idea to head to Pinterest and create a "Crochet Stitches" board if you don't already have one. (You can see my Crochet Stitches board here.) Save this post so you can easily reference it when you are looking for new stitches. Each one of these bloggers I've linked to also has a way to save their posts to Pinterest. Look for a "Pinterest" button or a "P" button at the top or bottom of the post. Sometimes you can even hover over the image and a "save it" or "pin it" button will pop up.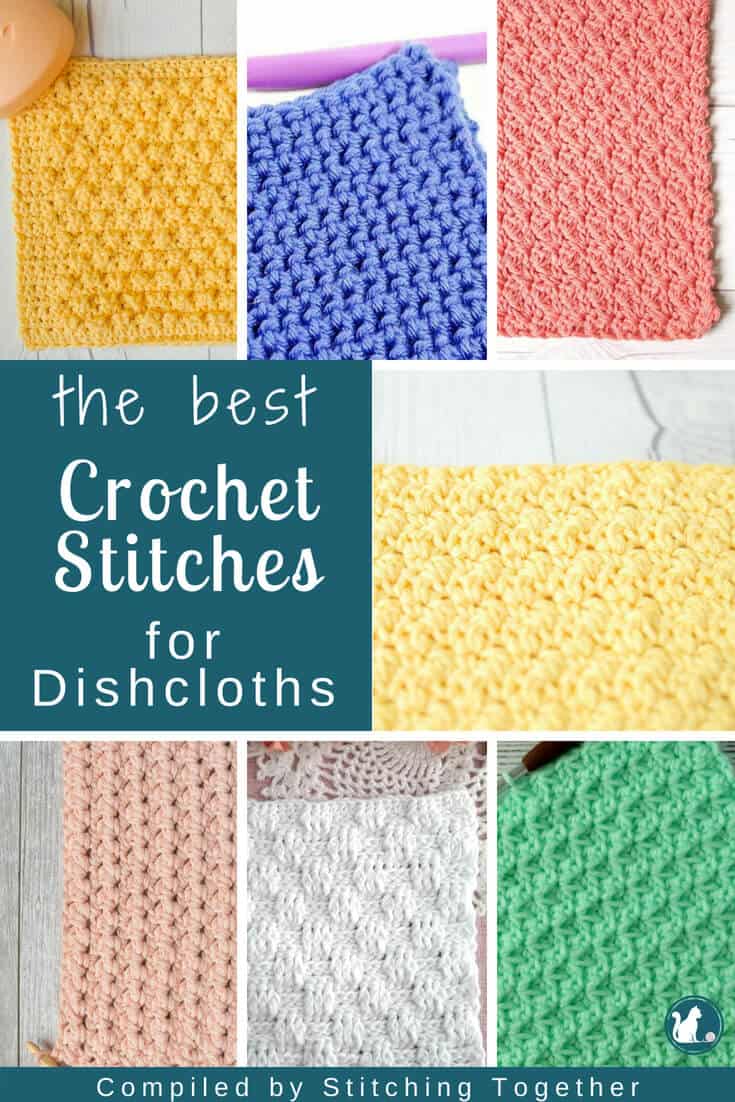 There is one instance where the same stitch is shared – the Moss stitch / Linen stitch / Granite Stitch / Seed stitch / Woven Stitch – SO MANY NAMES for the same stitch! While the stitch is the same, the way each designer uses it in the related pattern is different! The Seed Stitch linked in #7 is a TOTALLY different stitch than the (sc, ch 1, sk 1, sc) stitch with a bazillion different names. (Let's just make a decision, people, and stick with it, ok?) Really though, whatever the stitches are called, they are fun and beautiful and I am so thankful that the internet has provided so many opportunities to find and learn new crochet stitches!
Best Crochet Stitches for Dishcloths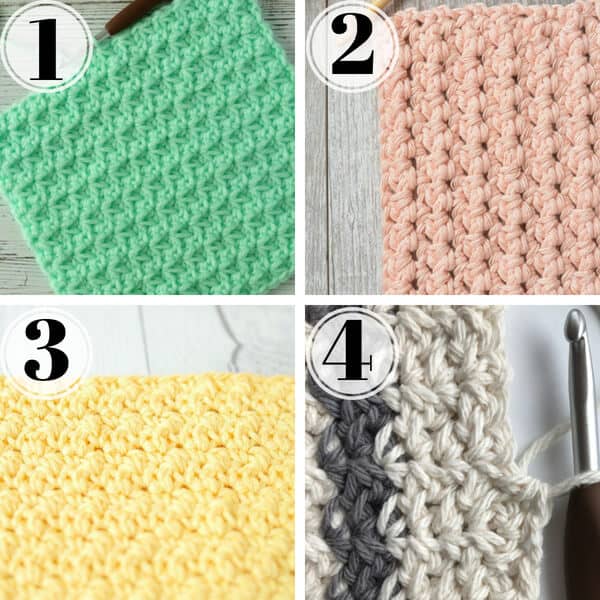 Bonus: the N stitch by Voth Designs – video tutorial on how to do this unique stitch, which would look lovely in a dishcloth.
You don't have to just use these crochet stitches for dishcloths or washcloths, although I do think that is a great way to learn them. So many of them would be beautiful in blankets or scarves. Once you start combining the different stitches, the possibilities are endless! Now that I have spent so much time staring at all of these gorgeous crochet stitches, I am itching to get some yarn in my hands. Where to start….?