Mansfield Moss Stitch Crochet Dishcloth
Disclosure: This post may contain affiliate links. As an Amazon Associate, I earn from qualifying purchases. Please visit my Privacy Policy for disclosures and more information.
If you're making dishcloths as gifts, this is moss stitch crochet dishcloth pattern is one you will want in your crochet pattern stash. It works up quickly and looks simply beautiful.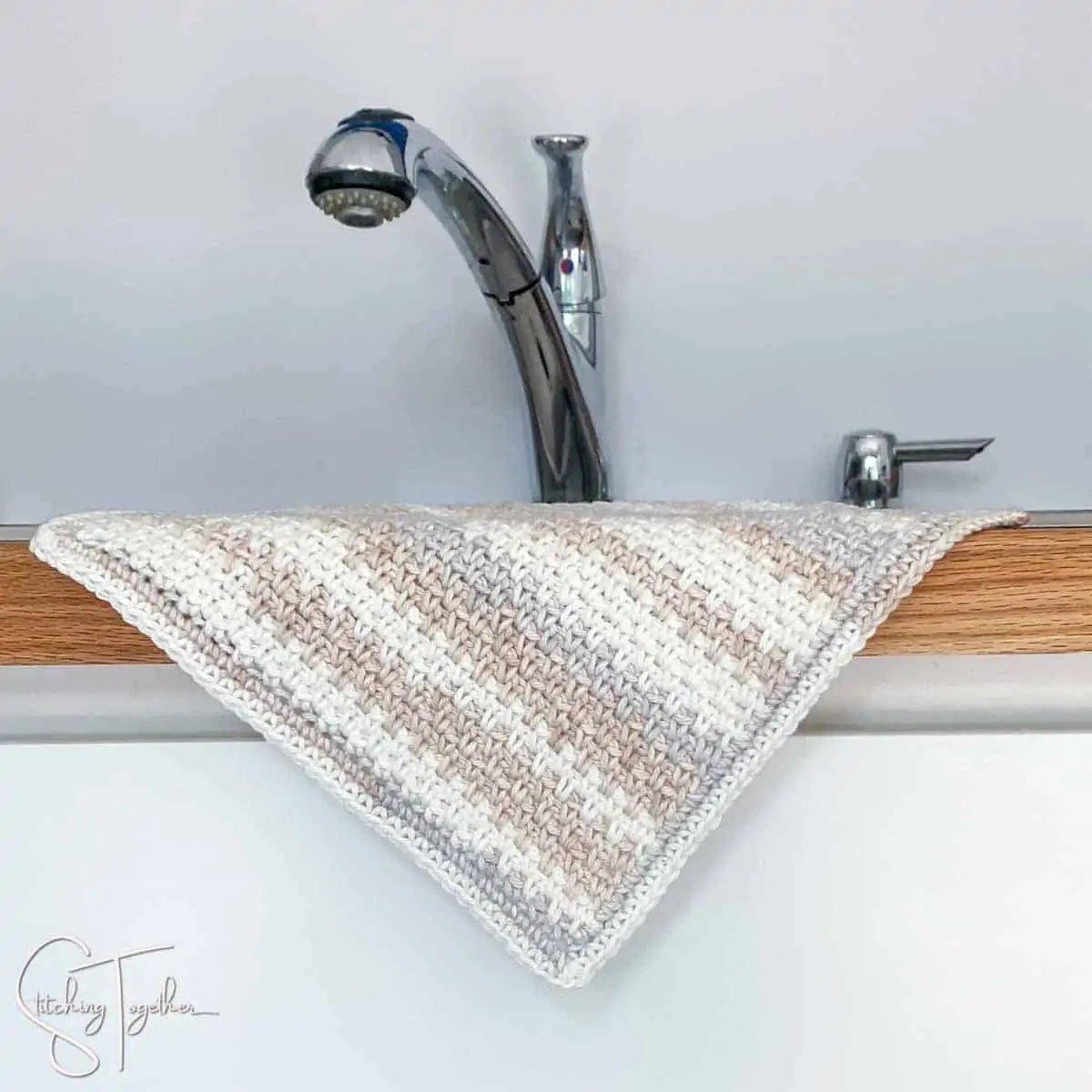 Keep reading for all the details and the free crochet pattern or you can purchase an ad-free Moss Stitch Dishcloth PDF.
Peaches & Creme Dishcloth
This was one of those yarn purchases where the yarn just jumps into your cart and you shrug your shoulders thinking it was meant to be. You know what I mean, it's the irresistible purchase that you don't need, but at the same time, you do.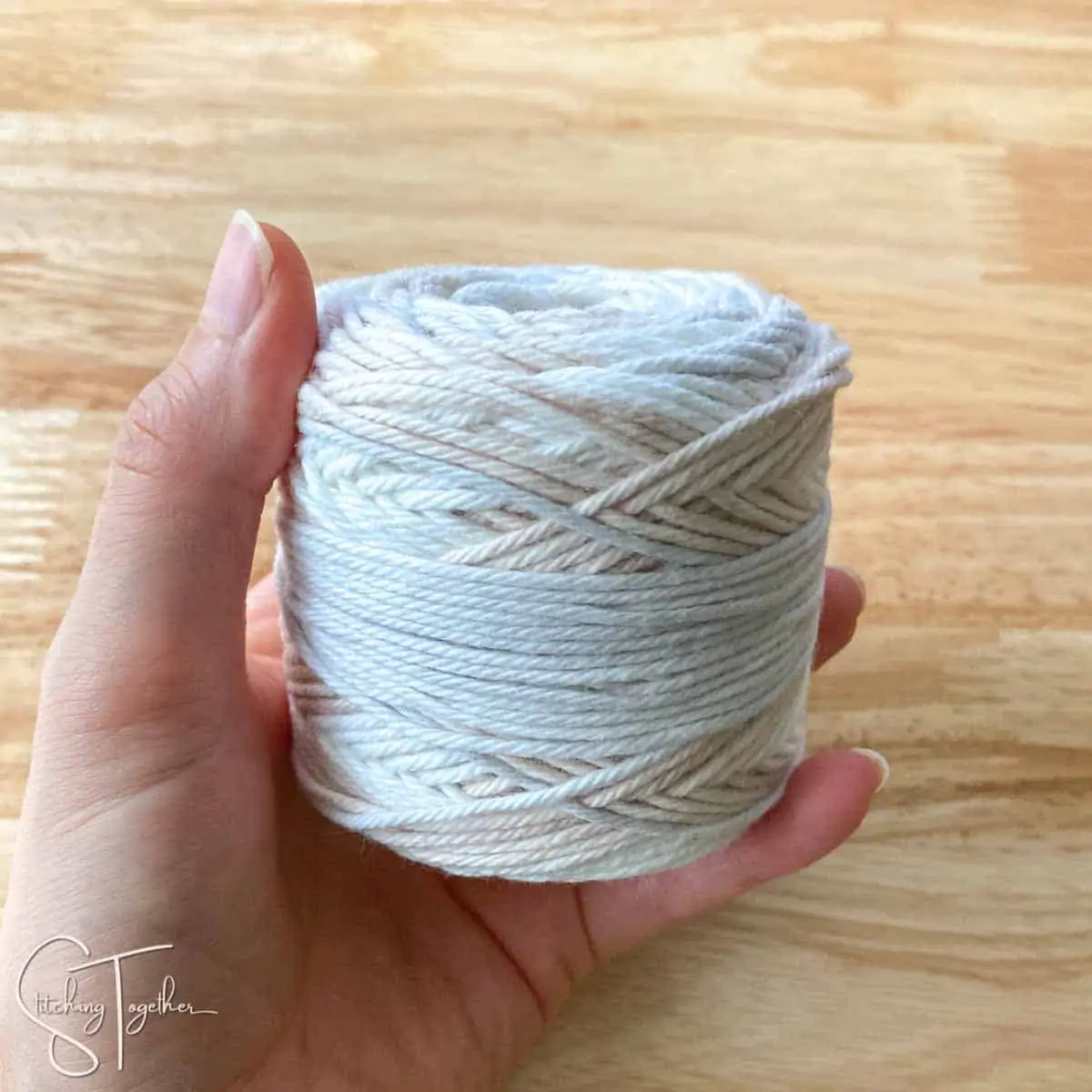 I had this Peaches & Creme Stripey yarn sitting on my shelf for a long time waiting for just the right inspiration to strike. It finally did with this crochet moss stitch dishcloth. The combo of the beautiful stitches and self-striping yarn has made this one of my favorite dishcloth patterns.
The Stripey yarn is slightly thinner than the regular Peaches & Creme yarn and it is so soft. Here's another instance where I wish you could feel through the screen so you can see how soft and smooth it really is.
This pattern will work great with any worsted weight cotton yarn, but the Stripey just adds another level of softness so much so that I could have easily called this a moss stitch washcloth.
Related: Best Crochet Dishcloth Pattern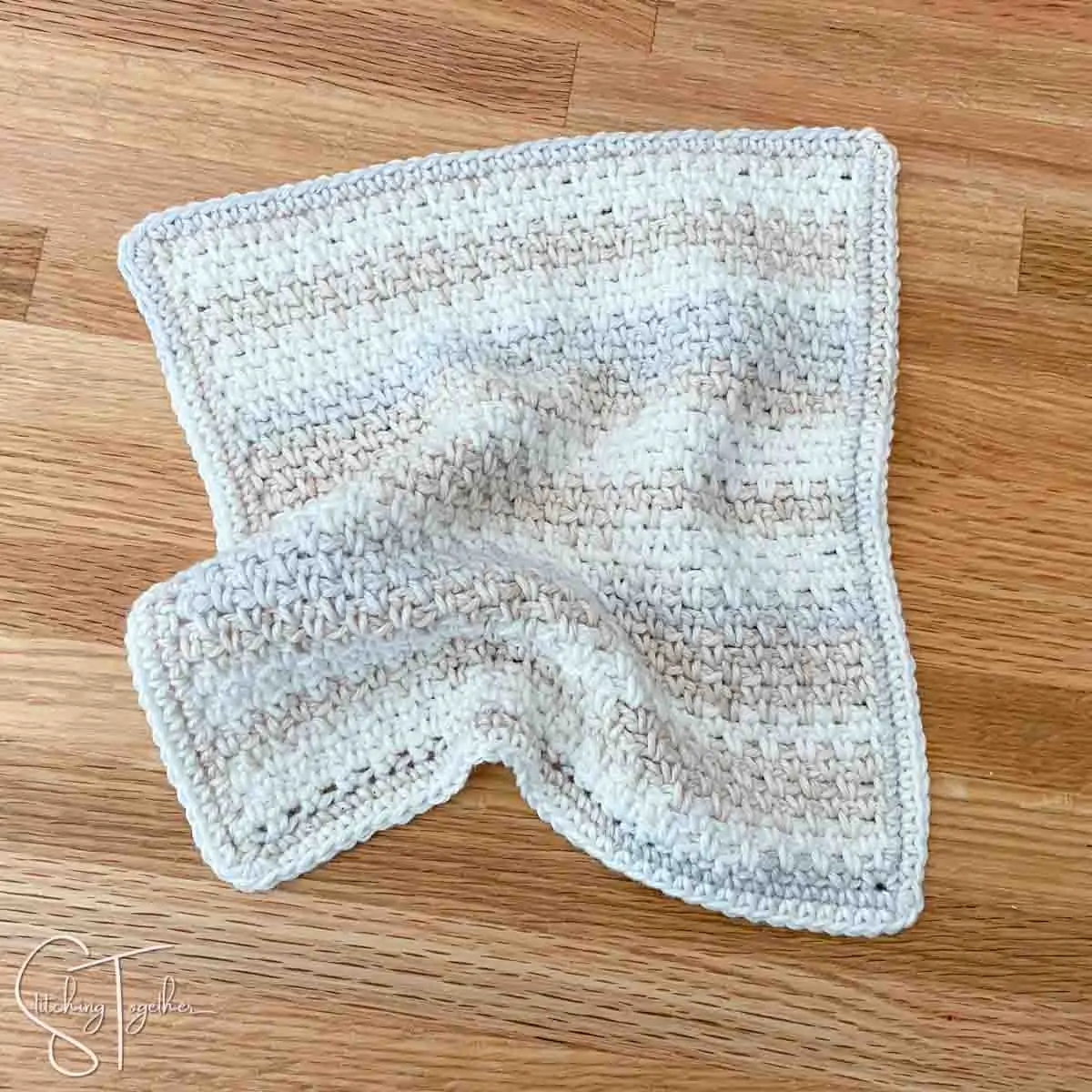 About the Crochet Moss Stitch
The moss stitch has to be one of the easiest and most versatile crochet stitch patterns, which works for so many different types of crochet projects.
If you haven't learned the moss stitch yet, you might want to grab some scrap yarn and work through the Moss Stitch Tutorial before getting started on the moss stitch dishcloth.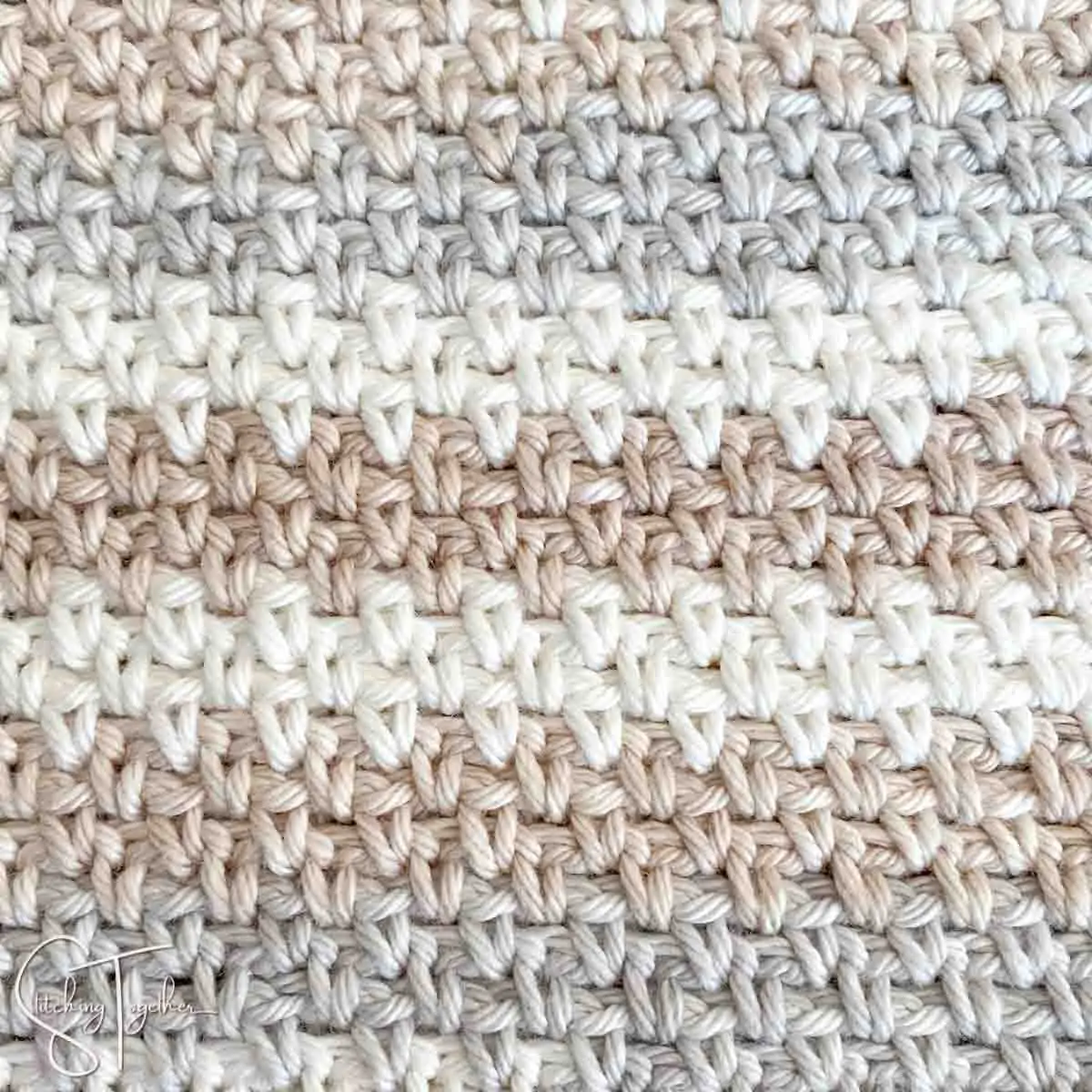 If you have already worked with the moss stitch, please note that the way I work the moss stitch can be different from other instructions/tutorials. Many tutorials have you start each row with a chain 2 and then end the next row in that chain 2.
I prefer starting each row with a chain 1 and then ending the next row by working into that chain 1 (turning chain.) The edge of the fabric while using only a chain 1 ends up so smooth and finished looking that you don't even need a border.
Did you know the moss stitch can also be worked diagonally? This Seed Stitch Dishcloth is worked diagonally and would look great with this Moss Stitch Dishcloth.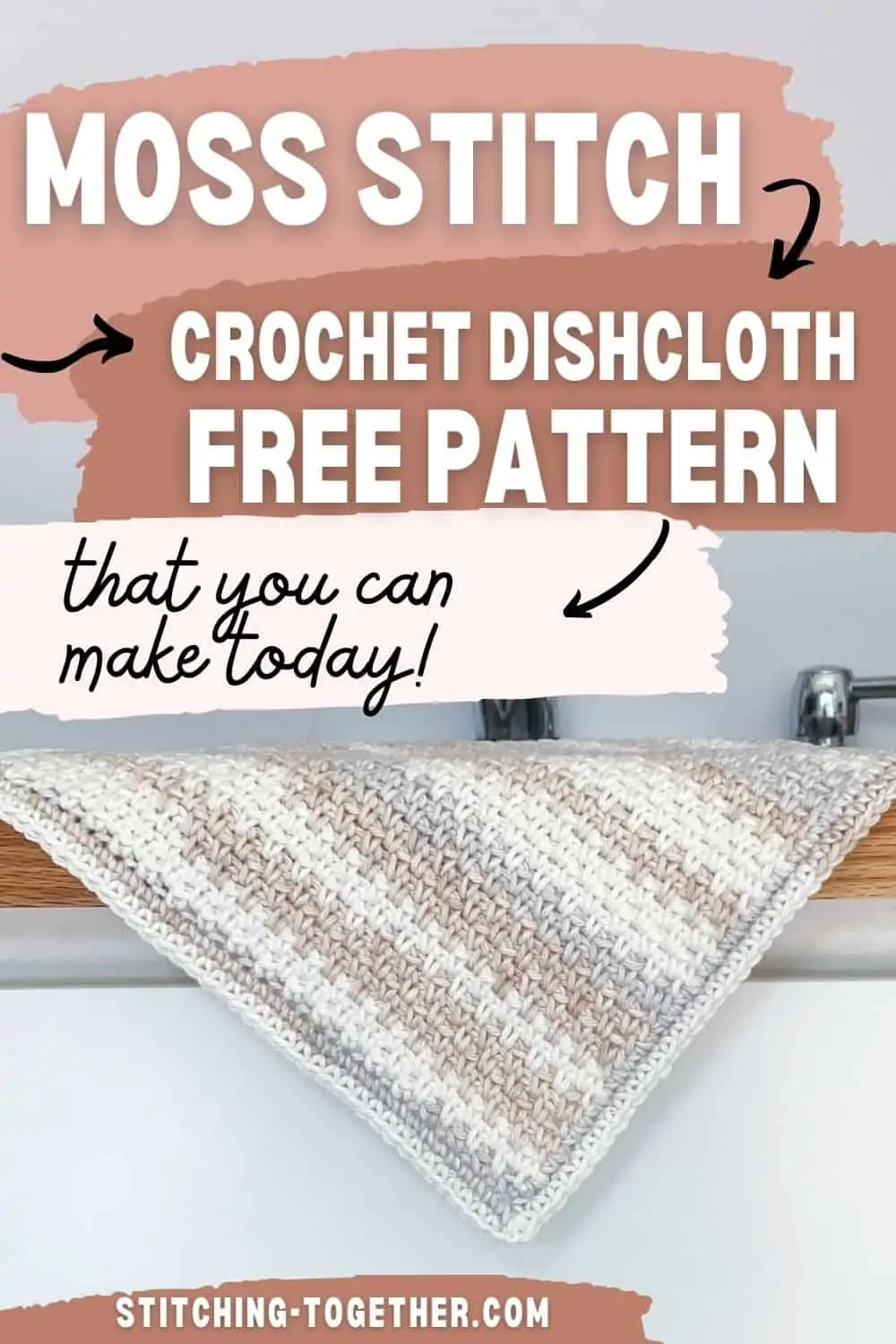 Crochet Moss Stitch Dishcloth Pattern
Get the PDF version of this moss stitch dishcloth pattern here
Skill Level: Easy
Materials:
US size G/6, 4.0 mm crochet hook
Peaches & Crème Stripey Yarn – Samples used approximately 1.65 oz in Linen
Large Eye Yarn Needle
Abbreviations:
ch(s): chain(s)
sc(s): single crochet(s)
tc: turning chain (the chain 1 at the start of the previous row)
st(s): stitch(es)
sl st: slip stitch
Gauge: 4" x 4" = 20 sts by 20 rows
Finished Size: approx. 8.75" by 8.75"
Notes:
These easy dishcloths are made using the moss stitch. The starting and ending instruction of the rows may be slightly different than other versions of the moss stitch. By chaining one and the beginning of the row and working into each chain one (turning chain) to end the next row, you'll create a smooth edge of your fabric that looks finished even without a border.
If you'd like to see step-by-step photos of this moss stitch, please visit How to Crochet the Moss Stitch.
To adjust the size of your dishcloth, keep your starting chain an even number.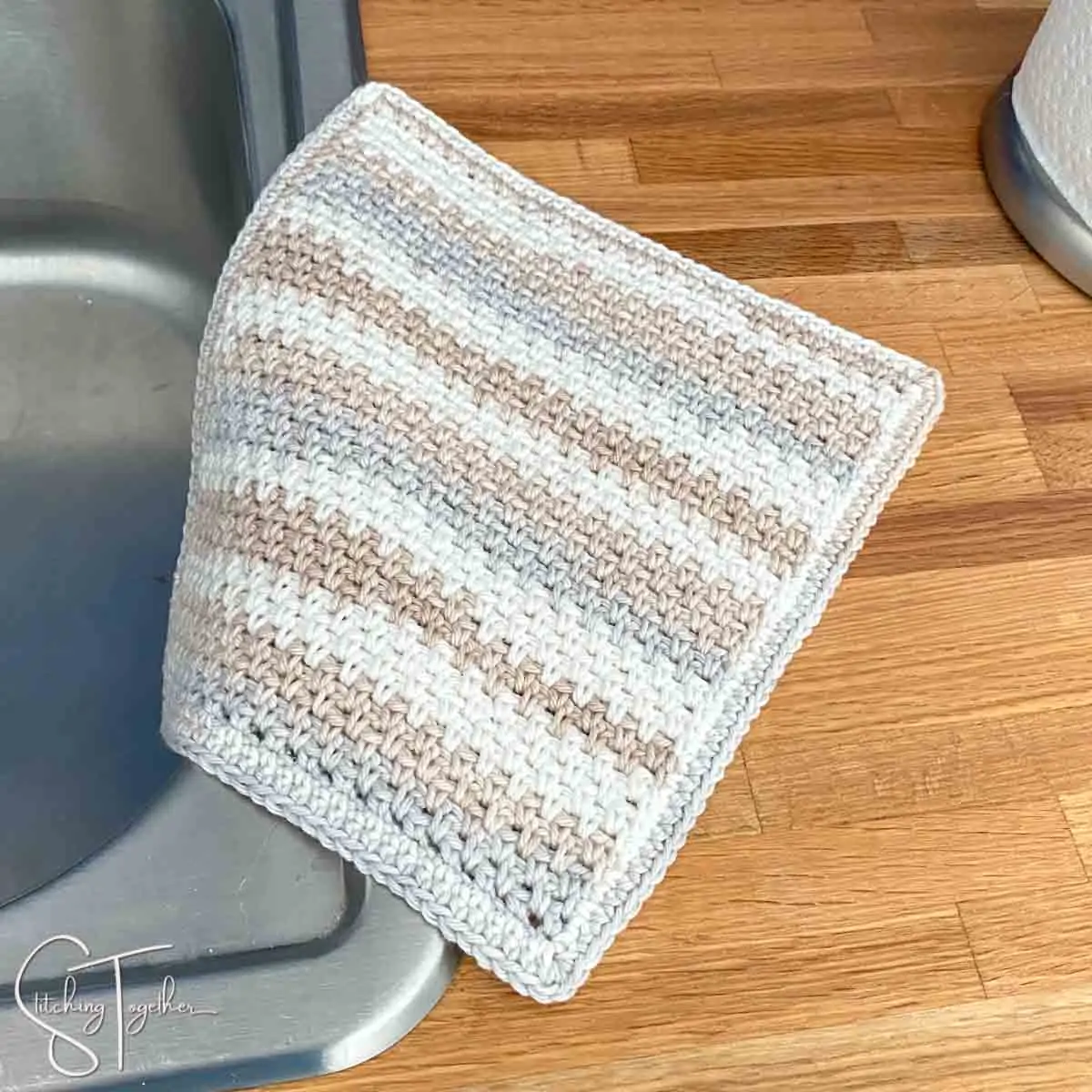 Moss Stitch Dishcloth Pattern Instructions:
Ch 40
Row 1: sc in 2nd ch from hook, *ch 1, skip 1 ch, sc; repeat from * to end of row, turn. (39)
Row 2: ch 1, *sc in ch-1 sp, ch 1; repeat from *to end of row, sc in tc, turn. (39)
Row 3-40: repeat row 2.
Border
Round 1: ch 1, sc evenly around working 1 sc into each st at the top and bottom, 1 sc at the end of each row on the sides, and (sc, ch 1, sc) in each corner, join with a sl st to the first sc.
Round 2: ch 1, sc in each st around and 3 scs in each corner, join with a sl st to the first sc. Fasten off and weave in ends.
Here are some other great crochet dishcloth patterns to check out:
You can find the ad-free PDF of this pattern in the following places: