How to Front Post Treble Crochet and Back Post Treble Crochet – fptr and bptr Tutorial
Disclosure: This post may contain affiliate links. As an Amazon Associate, I earn from qualifying purchases. Please visit my Privacy Policy for disclosures and more information.
Keep scrolling to see the full photo tutorial for how to front post treble crochet and back post treble crochet. Don't forget to pin it!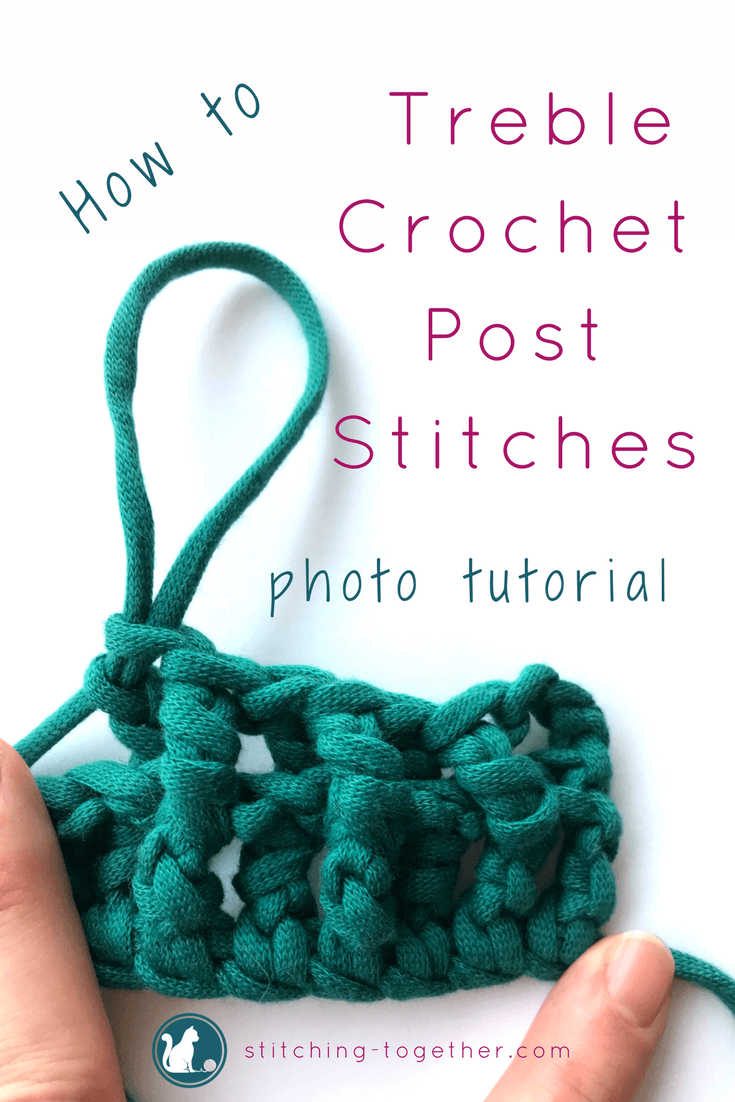 Have you been mystified by post stitches? Scared to try them? The idea of post stitches can be a bit intimidating, but once you get the hang of post stitches with this stitch tutorial, you will love them.
They create unique textures of raised stitches and can be used in a variety of ways to create beautiful patterns.
Because both the front post treble crochet and the back post treble crochet are used in The Ribbed Crochet Dishcloth and Dish Scrubbers patterns, I thought I would put together a step-by-step photo tutorial showing you how to tackle these stitches!
After following these steps you can approach post stitches with confidence.
Learning Treble Post Stitches
You may have also heard these stitches called the front post triple crochet stitch and the back post triple crochet stitch. Like many other crochet stitches, these stitches can go by multiple names.
And like having multiple names, these stitches are generally abbreviated in one of two ways: fptr/bptr and fptc/bptc. Since treble crochet is abbreviated as tr it makes more sense to use the fptr/bptr abbreviations, but I wanted you to be aware that you may see either abbreviation.
It is a bit easier to master post stitches with treble crochets, even easier than with a double crochet stitch since the post of each stitch is long and more obvious than on shorter stitches. You should have a good understanding of how to do a treble stitch before launching into this crochet tutorial.
If you need a refresher on treble crochets, head over to Crochet 365 Knit Too to see a great photo tutorial on the treble crochet stitch.
You'll want to start with a regular row of treble crochets (also called a triple crochet). Both the front post treble crochet and the back post treble crochet begin just like a normal treble crochet with yarning over two times.
Front Post Treble Crochet Stitch (fptr)
I have found, since each row of post stitches isn't as tall as a regular treble crochet, I only need to chain 3 to start each row. You will want to experiment with chaining 3 or 4 to see what works best with your crochet tension and style.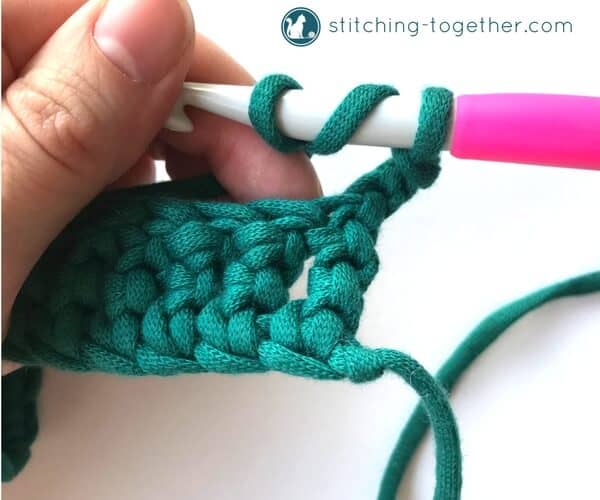 After chaining, yarn over twice, insert hook between the first and second stitch of the previous row, around the post of the tr, and back out between the second and third stitch.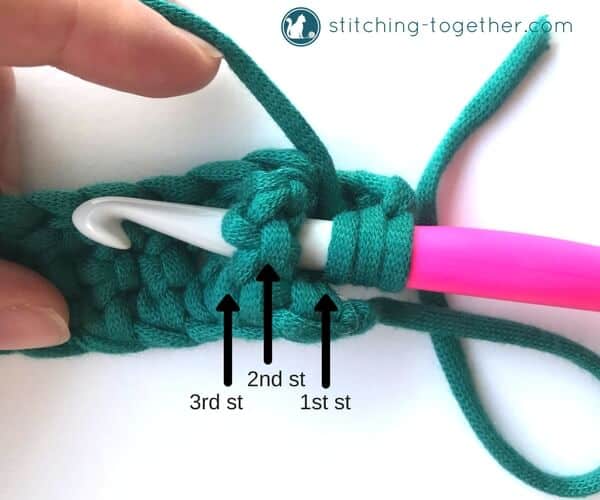 Yarn over and pull through two loops, yarn over and pull through the last two loops on the hook. (Just like a normal tr!)
Here you have a completed front post treble crochet.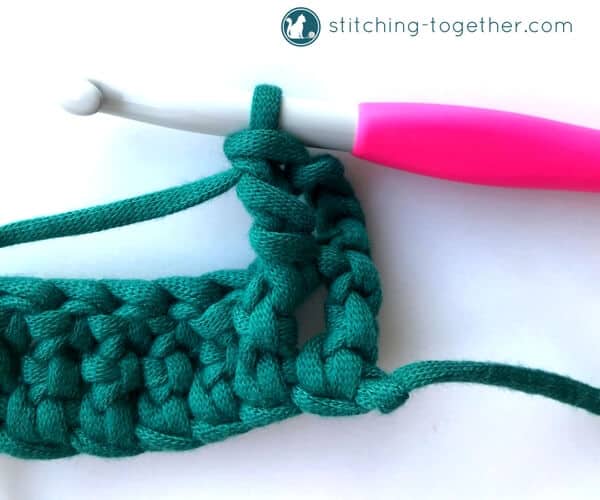 Continuing inserting the hook from front to back to front again around the post of the next treble crochet.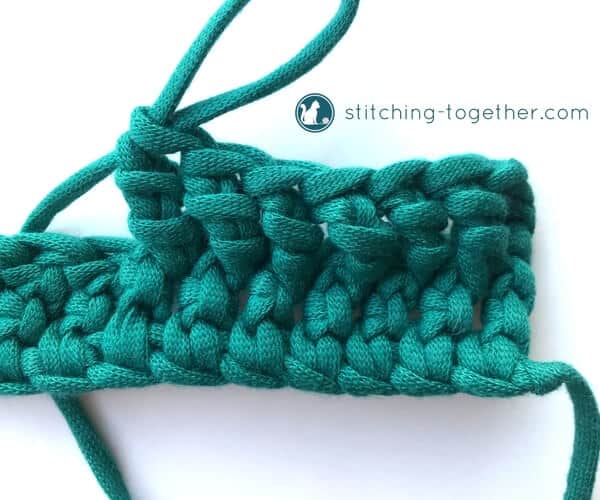 Flip your work over to see a row of fptr viewed from the wrong side. Look at that beautiful ridge!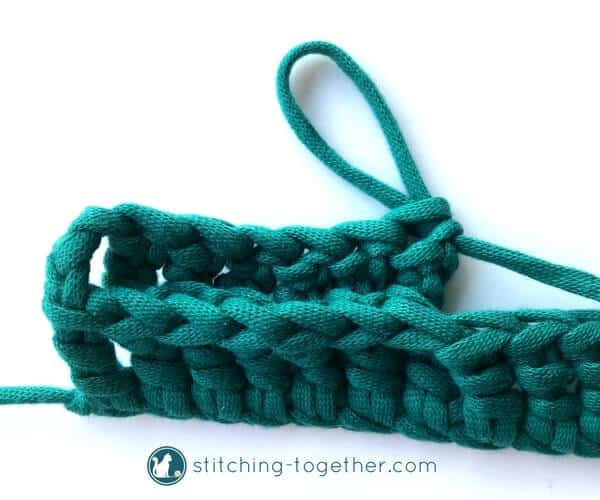 Back Post Treble Crochet Stitch (bptr)
After chaining, yarn over twice then insert your crochet hook from back to front between the posts of the 1st and 2nd stitch.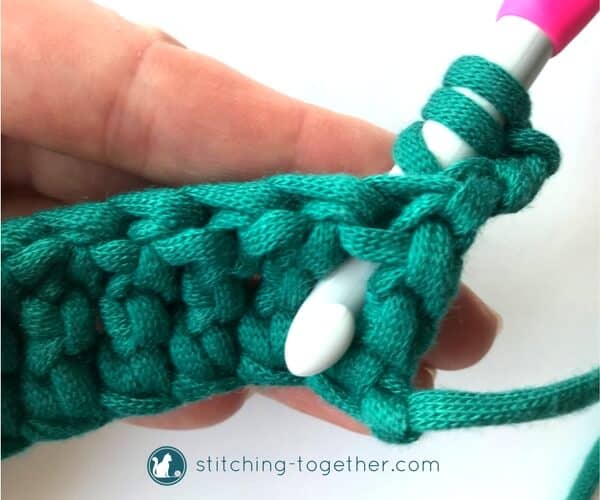 Continue around the front of the post and insert your hook between the 2nd and 3rd st.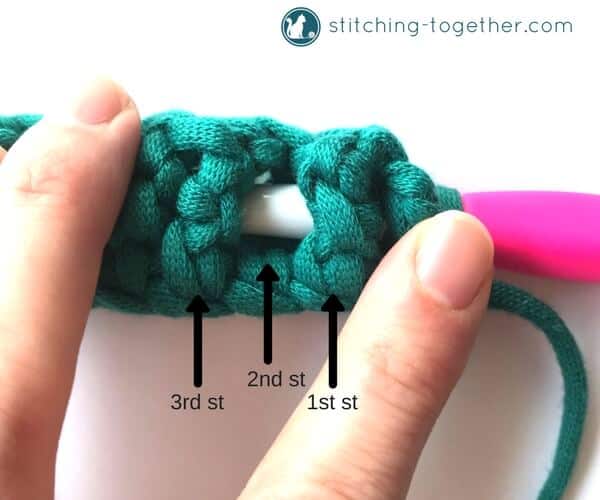 Here is a view from the top showing how the stitch is being pulled toward the back.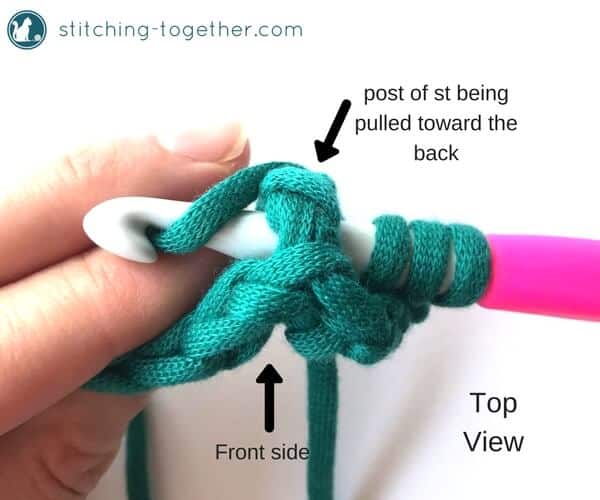 Yarn over and pull through two loops, yarn over, pull through the last two loops.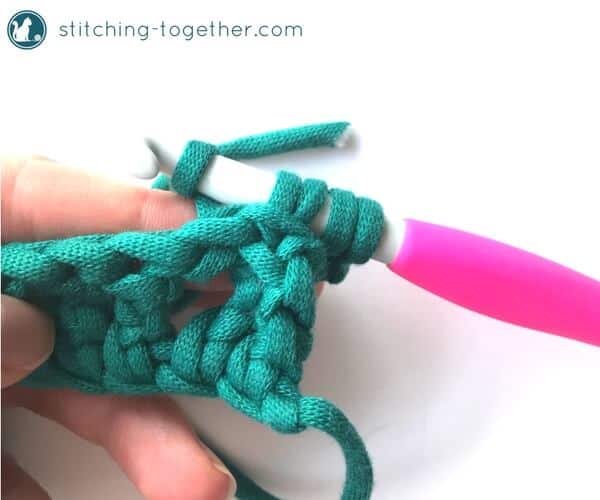 Row of bptr from the front showing a front ridge.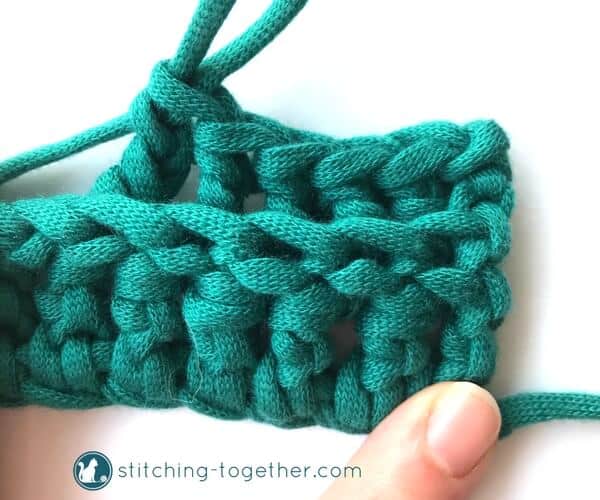 From the wrong side, the bptr looks a lot like the right side of the fptr.
Now that you have the basics down of how to work a post stitch, you can use this guide for double crochet post stitches and even half double crochet post stitches. If you want to get super fancy, post stitches also allow you to work crochet cables.
You can even alternate fptr crochet and bptr crochet to create a fun texture. The Ribbed Dishcloth and Dish Scrubbers crochet pattern uses alternating treble crochet post stitches to make kitchen essentials with scrubbing power! Head over to the pattern to give these new stitches a try.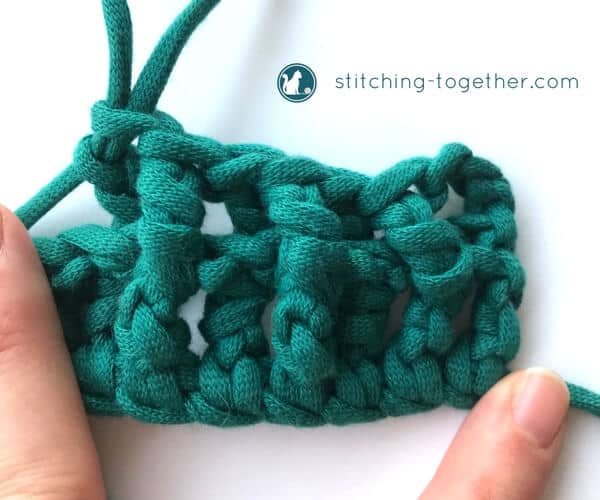 Do you like photo tutorials and learning new stitches? SO DO I! You might want to head to how to single crochet rib stitch to learn another fun crochet stitch. Check out the Shadow Box Pillow Cover for another fun pattern with post stitches.
Yarn used for the step-by-step tutorial: Red Heart Strata which has sadly been discontinued.