How to Single Crochet Rib Stitch
Disclosure: This post may contain affiliate links. As an Amazon Associate, I earn from qualifying purchases. Please visit my Privacy Policy for disclosures and more information.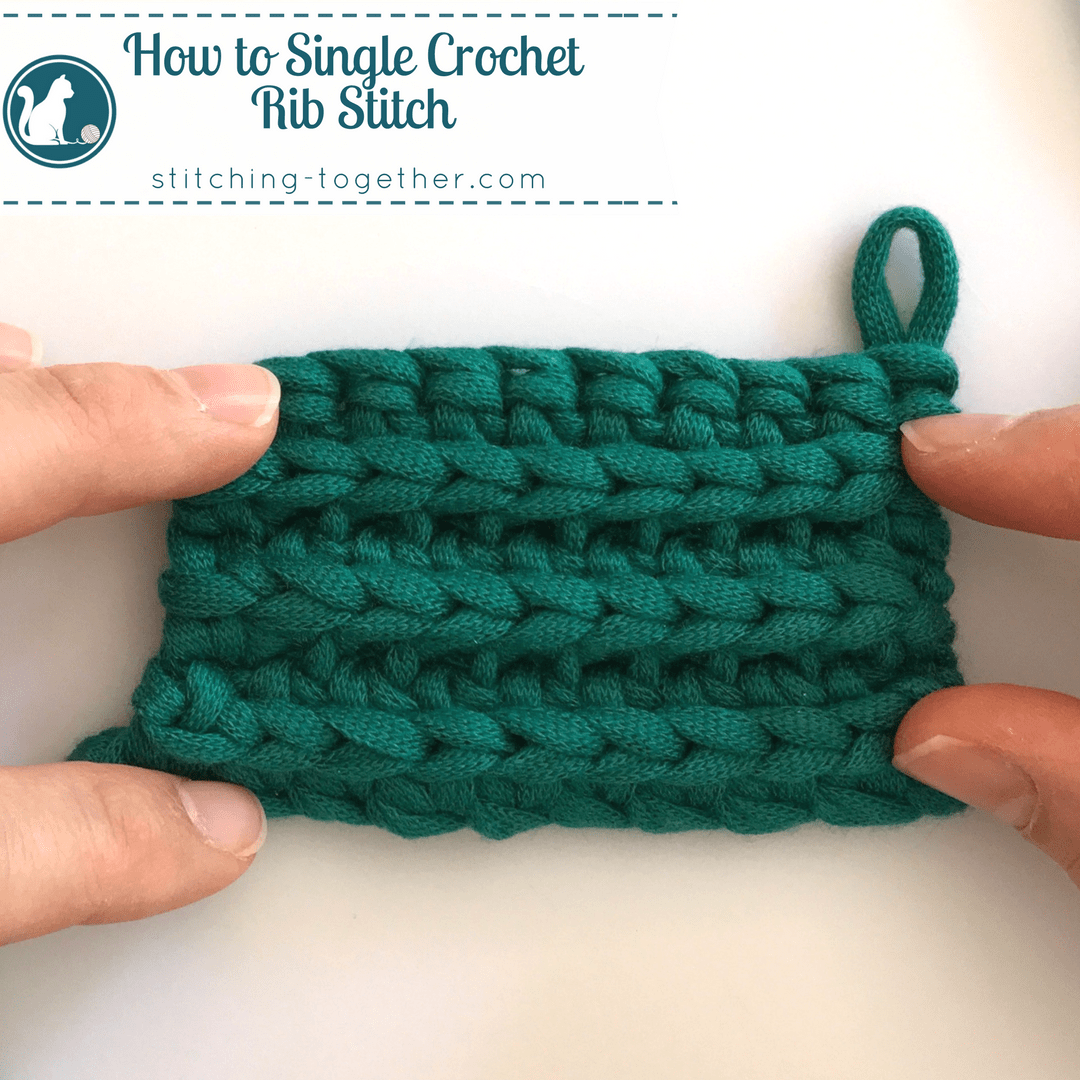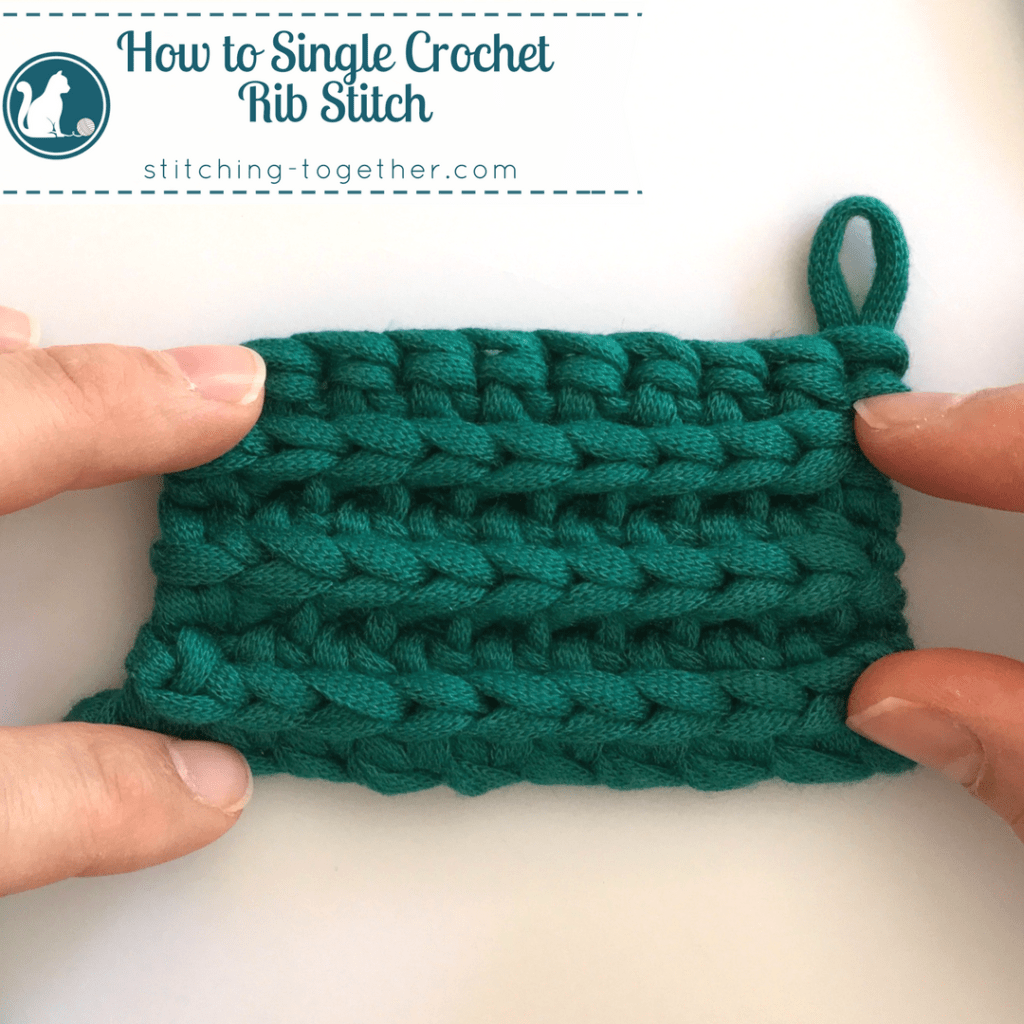 I love the look of knitted fabrics, but I prefer a hook to needles. I can knit, and I enjoy knitting but there is just something about crocheting that makes my mind and body relax! It's a win-win for me when I can crochet some fabrics to look like knits.
Related: Foundation Single Crochet Tutorial
Enter the single crochet rib stitch. This stitch is great for the band of a hat or cuffs on mittens. T
his isn't your typical, through the back loop, ribbing. The single crochet rib stitch actually gives you a knitted looking row. It is very similar to the camel stitch but instead of half double crochets it is made using single crochets.
If you can single crochet, you can do the single crochet rib stitch.
Start by making a row of single crochets by either crocheting into a chain or doing a foundation single crochet. Crochet loosely! If you normally crochet pretty tight, do everything you can to relax your tension. You will thank me later.
Chain one and turn. On the side facing you (after turning) will see a loop around the post of your single crochet, right below the front loop.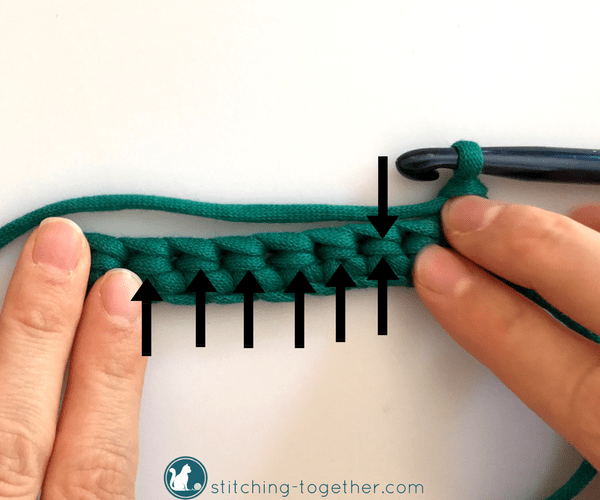 Insert your hook from the bottom up into the post loop. (This is the part you will be thankful you crocheted loosely!)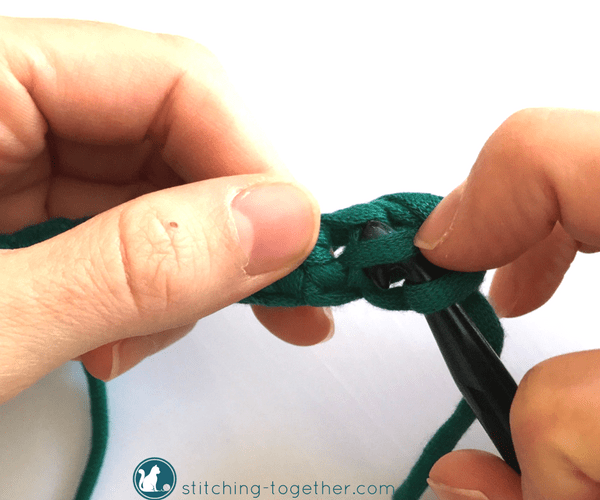 Yarn over and pull through loop.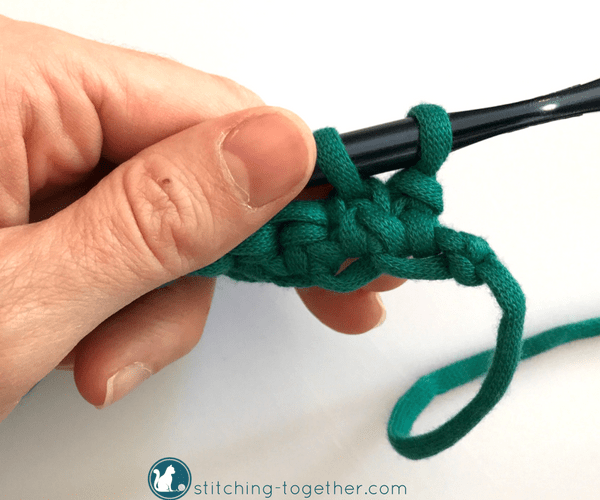 Yarn over and pull through both loops on the hook. Continue to end of row, working in the post loop. Chain one and turn. You can see that you've pushed the top two loops over, creating a knitted looking row.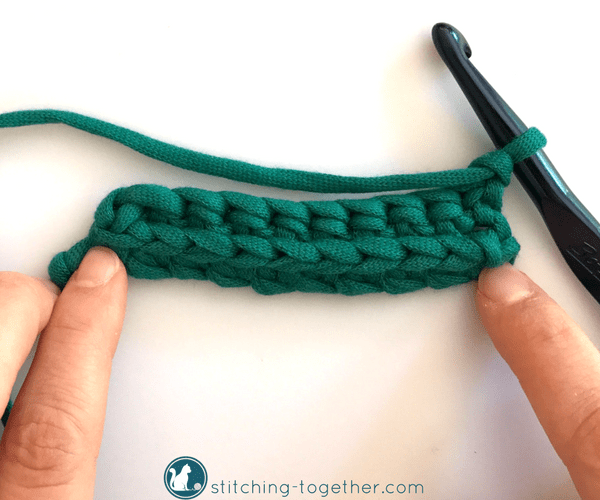 At the end of the row you can work through the front loop (like I did in the picture above) or you can work into the side loop which will continue to push your stitches forward.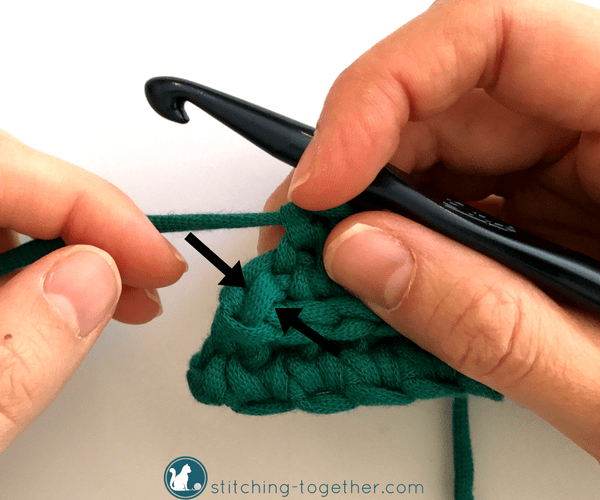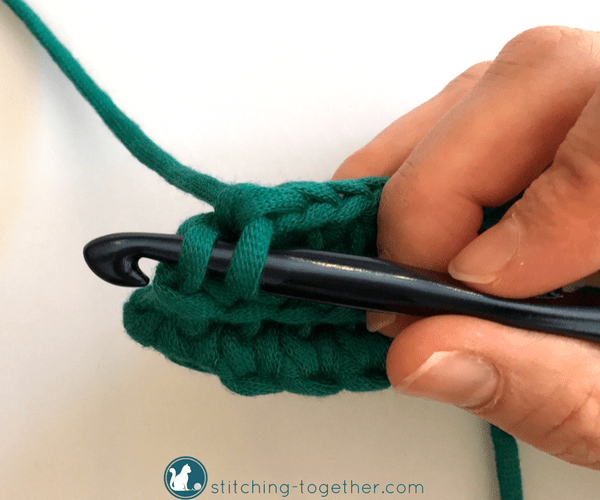 Continue for the desired length. The pattern works up horizontally.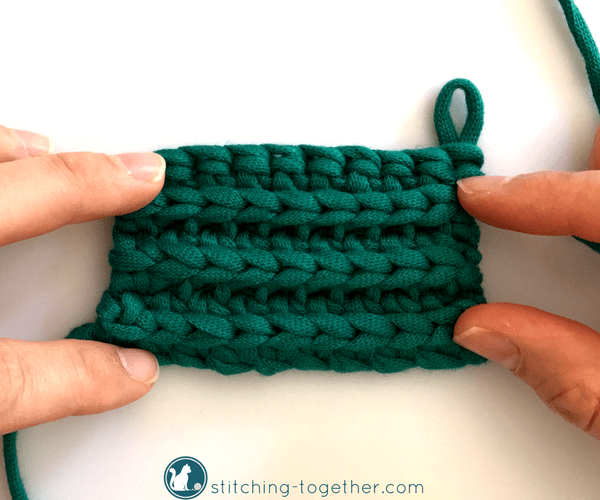 Stay tuned for a toddler hat pattern which uses this stitch for the band.