This post may contain affiliate links. Please visit my About page for disclosures, Privacy Policy and more information.
You can make this gender neutral, modern crochet Diamond Lace Baby Blanket. Easy to make and cherish forever plus it is a free crochet pattern. Keep scrolling to get started!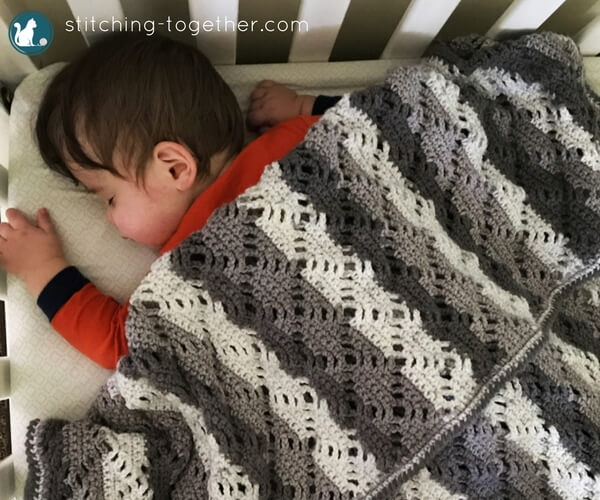 When I had my first baby, I was shocked at how many baby blankets we received: store-bought ones, handmade ones, thick ones, thin ones, soft ones, airy ones, big ones, small ones….
I had no idea what I was going to need all those blankets for, and I honestly remember saying that I was never going to make a baby blanket again.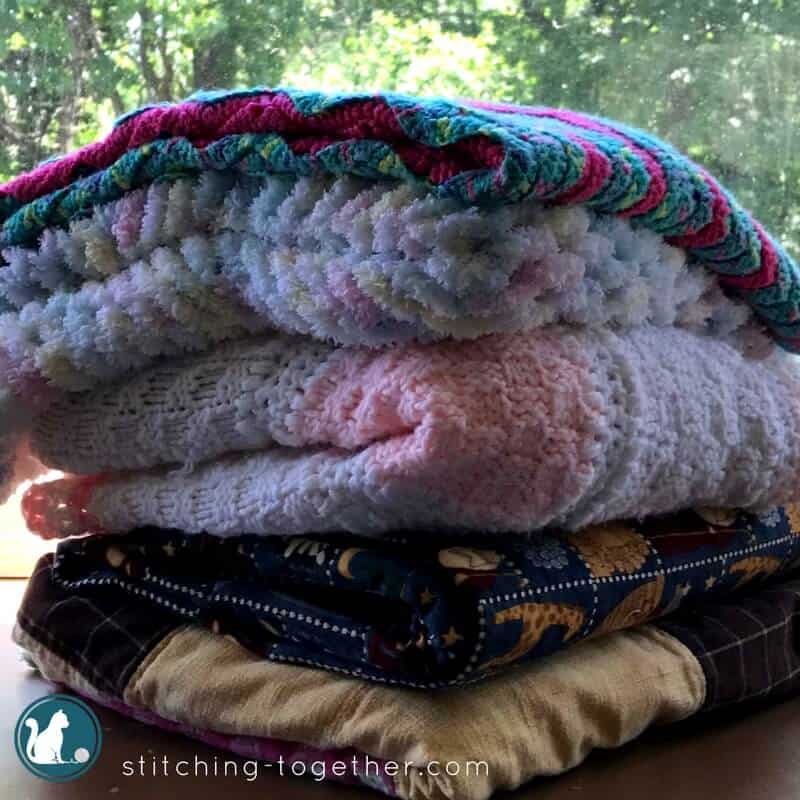 Now that my oldest is four, I have a little perspective and can look back and realize that we ended up using almost every single blanket.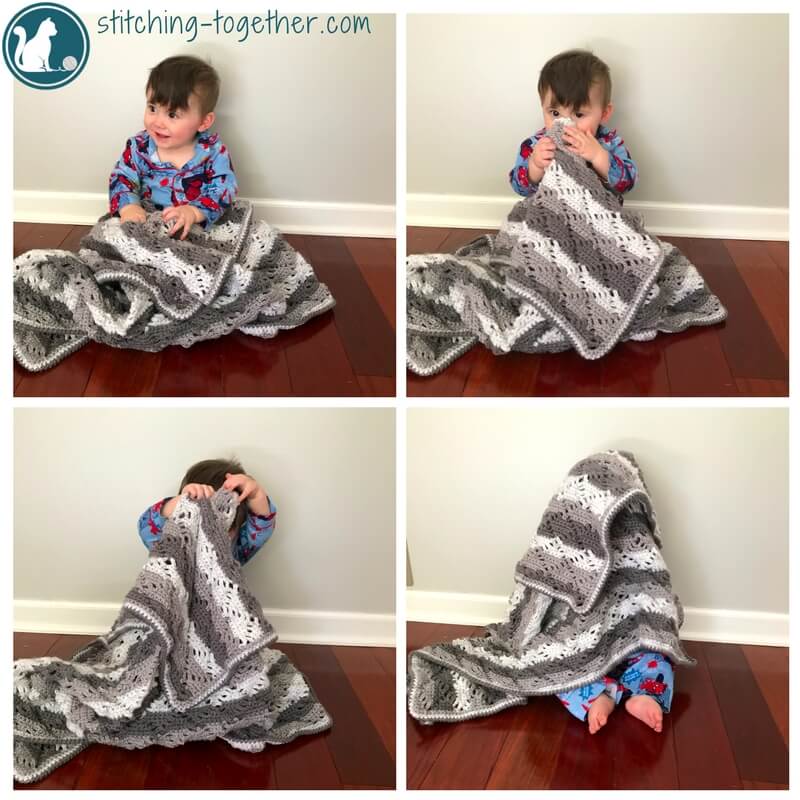 This blanket is so fun to make. The pattern takes a couple of repeats to get used to, but once you do, it is a breeze! You can block it to accent the diamond lace pattern but I couldn't bring myself to since much of the texture would be lost. I did block the Wrap Me in Diamonds Crochet Scarf if you want to see what the pattern looks like blocked.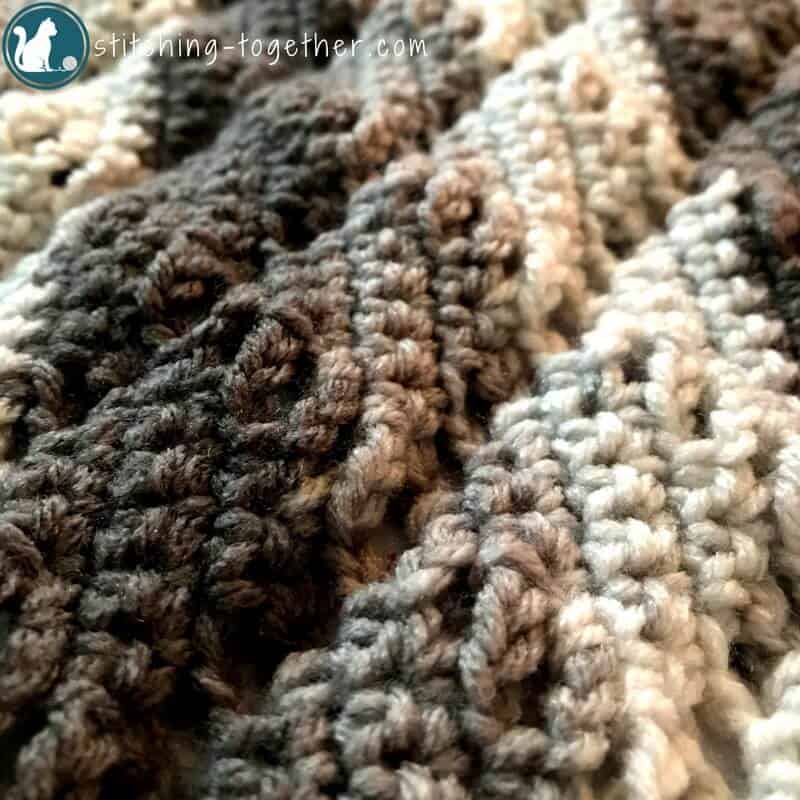 Tejiendo Peru has a great graph of the diamond lace stitch.  If you speak Spanish, their site it great. If you don't speak Spanish, you should check it out any way as it is filled with beautiful graphs and pictures. Visiting Pinterest and then searching for the Diamond Lace Stitch is the easiest way to find the graph.
I love how the pattern and texture run diagonally and the stripes horizontally. Using Sweet Rolls (amazon) makes the striping effortless and the ends minimal. I allowed the colors to change wherever they did naturally and didn't splice and dice to get them to be perfect.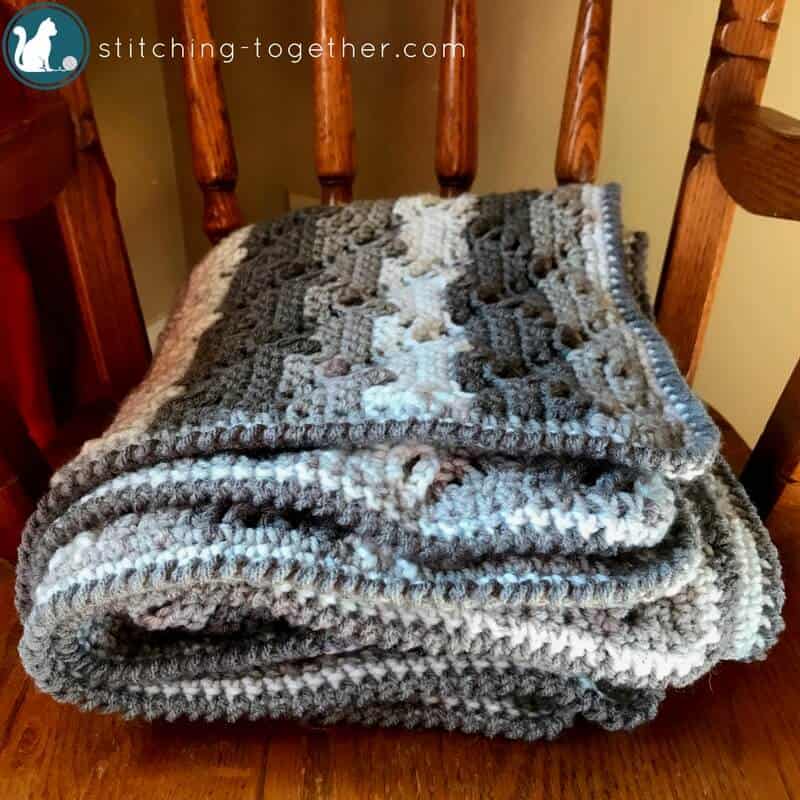 Check out  Wrap Me in Diamonds Crochet Scarf for another great pattern using this same stitch.  (Use it or lose it! ha)
The border is a simple crab stitch which if you haven't learned how to do, check out how to crochet the crab stitch. This was my first crab stitch border and I love the beauty and simplicity!
Before we get to the pattern, don't forget to pin it for later!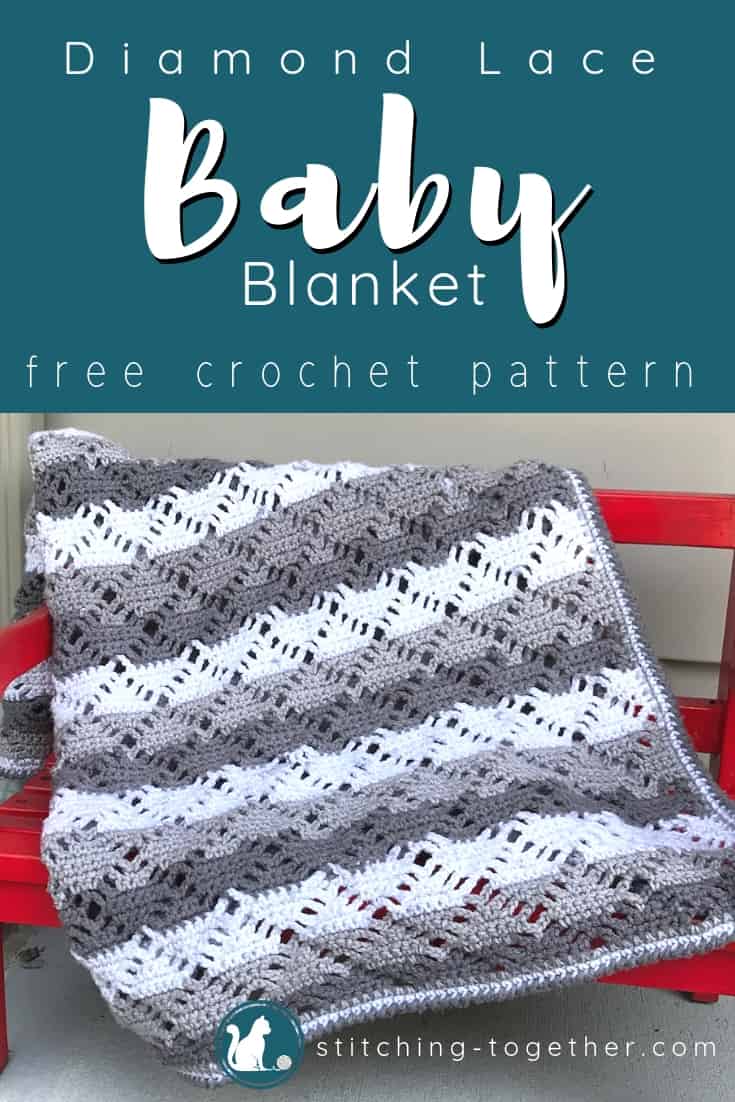 Diamond Lace Crochet Baby Blanket
Do you like printable PDFs of your patterns? You can purchase the ad- free PDF!
Materials for the Crochet Baby Blanket:
US-Size I/9 Crochet Hook

#4 medium weight yarn – 140g/5oz – 224m/245yds

Large Eye Tapestry Needle

Adorable baby (optional)
Save time and shop the materials online!