Disclosure: This post may contain affiliate links. Please visit my About page for disclosures, Privacy Policy and more information.
Are you looking for a beginner friendly baby blanket pattern? This easy crochet baby blanket for a girl is just the pattern you need. Even though the yarn used is geared towards a baby girl, you could easily use a different yarn color for a baby boy.
Would you love to easily print this pattern? Grab the printable PDF here!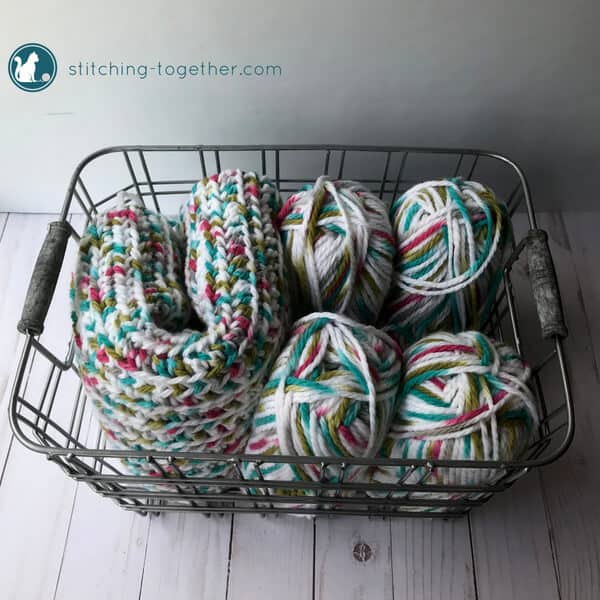 About the Baby Blanket
The goal of designing this blanket was to make a beginner friendly baby blanket that had interesting texture and design! There is nothing wrong with a good old double crochet afghan but isn't it so fun to make something simple that looks complex?  It doesn't matter your skill level, you will find this pattern to be easy, engaging and enjoyable!
The main body of the blanket is made in all half double crochets. By working in the back loop only, you get that unique striping effect of the stitches (you can see the same idea in this blanket cardigan) created by the front loop and that strange 3rd loop from the half double crochet. The stripes show on both sides making the baby blanket completely reversible.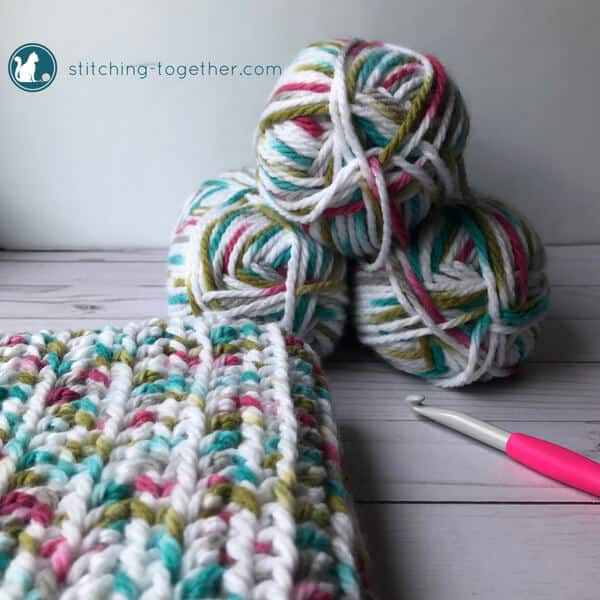 The thick border is simply seven rounds of single crochets. The front of the single crochets does look a bit different than the back but both sides are equally as beautiful.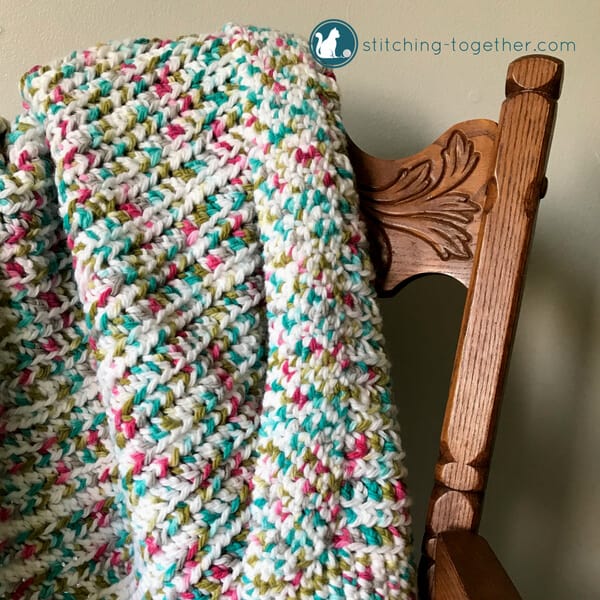 The final edging is done in a crab stitch also known as the reverse single crochet.
Here's a helpful tutorial on how to crochet the crab stitch!
If you are struggling with the crab stitch and want to keep this completely beginner friendly, doing an edging of one single crochet and chain in each stitch is a great way to simplify the edge. It still creates a beautiful finish for the blanket.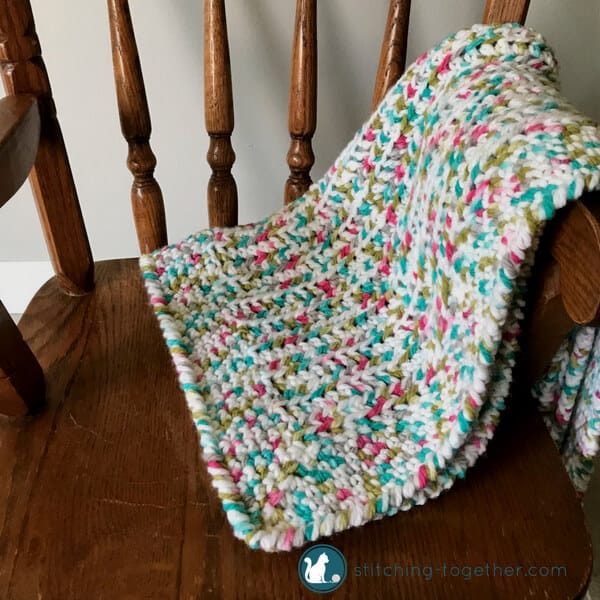 Easy Crochet Baby Blanket for a Girl
Do you prefer ad-free PDFs you can easily print? I've got you covered!