Disclosure: This post may contain affiliate links. Please visit my About page for disclosures, Privacy Policy and more information.
This beautiful crochet Mason Jar cozy free pattern is an easy crochet pattern perfect for a quick project which can be completed in a lazy afternoon! Keep scrolling for the free pattern or you can purchase the ad-free, printable PDF as here.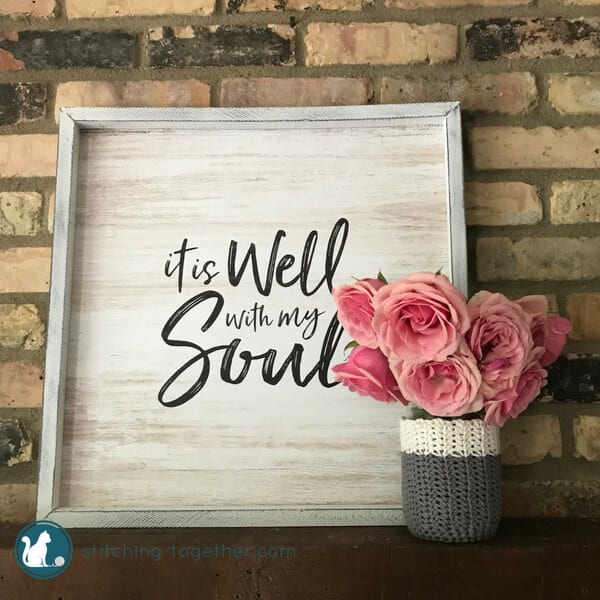 Let's talk a bit about the Mason Jar. I know that Mason Jars have become increasingly popular to use for just about anything you can think of besides canning and  I, for one, have completely jumped on that bandwagon.
We use them as vases, for storing food in the fridge or freezer or dry goods storage. We even purchased this awesome set and used jelly jars as baby bottles.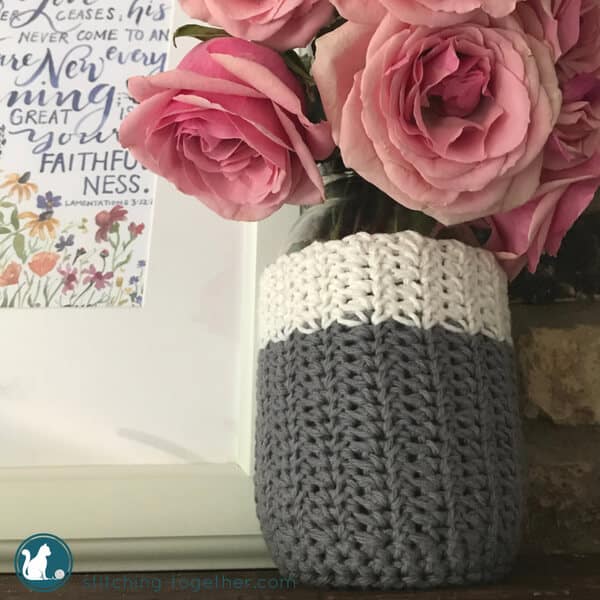 My favorite use of the Mason Jar, especially the 32 oz jars, is to use them as drinking glasses.
There's just one problem:
In the summer, I like cold drinks and like any glass vessel, they sweat in the heat. Coasters, like the Crochet Country Coasters are perfect if I am sitting down in one spot all day long, but come on, I have 3 little kids!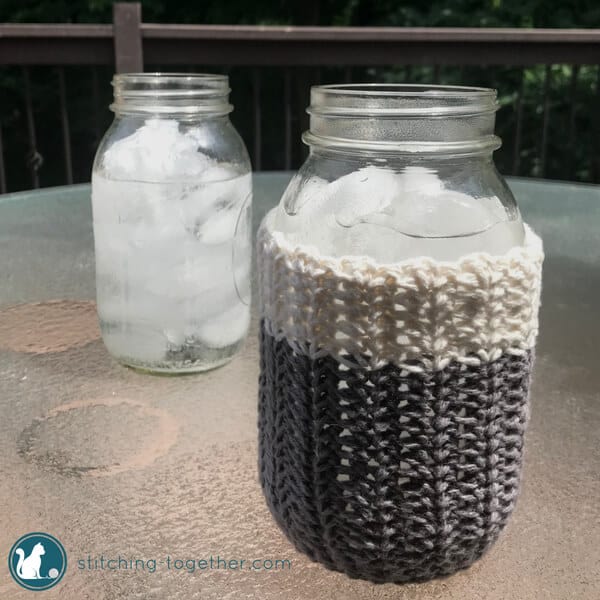 An entire cozy seemed necessary so I can take my drink around the house with me and set it down without worrying about water dripping on whatever surface. I used 100% cotton yarn, so any condensation that does form is absorbed by the cozy. Making useful and practical things really makes me happy!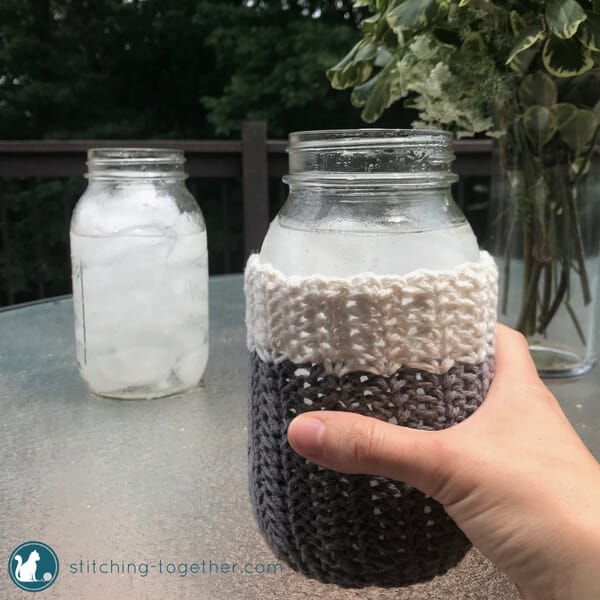 Crochet Mason Jar Cozy Free Pattern
Save this pattern on Pinterest for later

Looking for an ad-free printable version of this pattern?