Disclosure: This post may contain affiliate links. Please visit my About page for disclosures, Privacy Policy and more information.
I am loving all the crochet pumpkins I'm seeing this year and thought that a farmhouse pumpkin would be so fun to design! It seemed like the best idea to grow the Crochet Country set which has already been so popular. These cute little Country Crochet Pumpkins fit perfectly with the farmhouse theme of the other Crochet Country patterns.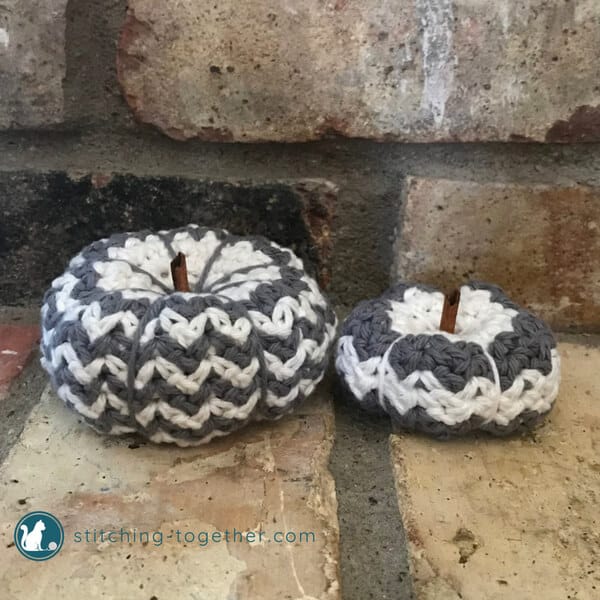 As with the rest of the Crochet Country set, these crochet pumpkins feature the spider stitch. Check out this spider stitch tutorial if you need a refresher on how to do the spider stitch.
Country Crochet Collection
Of course, you can make them in any color you desire! I even whipped one up in orange to see what it would look like in a solid color. LOVE IT. You'll only need a bit of scrap yarn (the completed small crochet pumpkins weigh around 1 oz and the petite pumpkin less than .5 oz.), some fiber fill, and an optional cinnamon stick.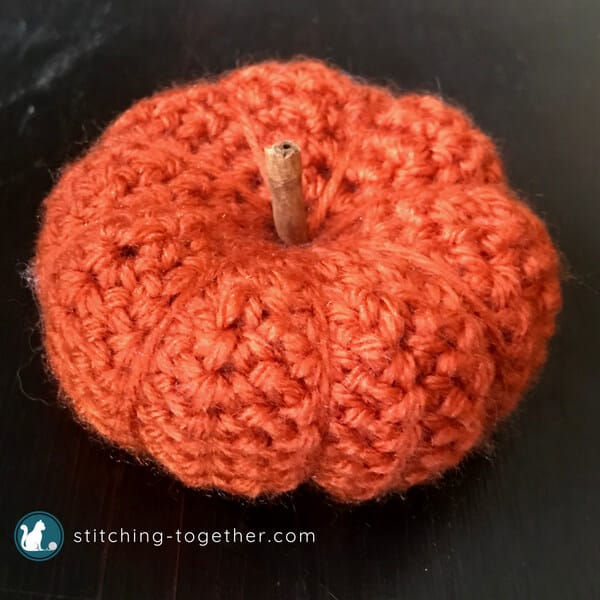 Both sizes of pumpkins are rather small so as you are looking at the patterns, be aware that the larger of the two pumpkins is the "Small Crochet Pumpkin" and the tinier pumpkin is the "Petite Pumpkin". (I love alliteration!)
Related: Halloween Trick or Treat Bags
****Before we get to the pattern, save this on Pinterest!****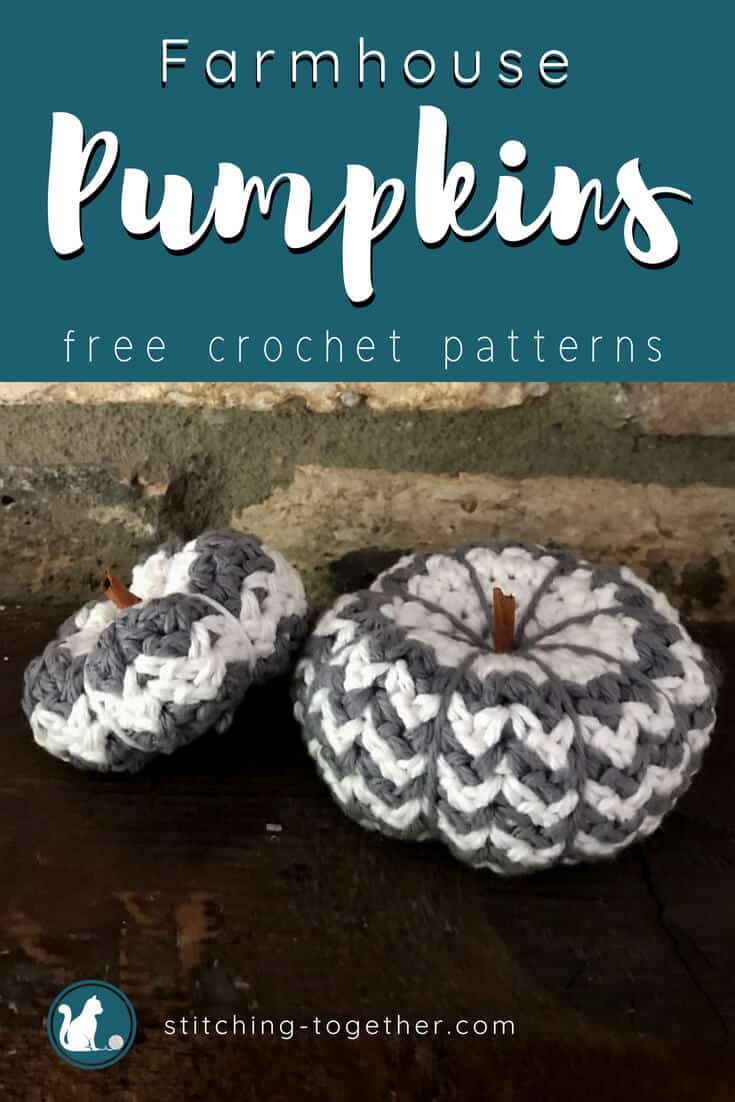 Country Crochet Pumpkins Free Pattern
Materials for the Country Crochet Pumpkins
US-Size I/9 Crochet Hook

Scrap yarn

Samples used Lily's Sugar and Cream Yarn (100% Cotton 4 Medium weight,  2.5 oz / 71g, 120 yards / 109 meters) in Ecru and Overcast

Large Eye Tapestry Needle

Fiber fill

Cinnamon stick (optional)
Save time and shop the materials online!