Disclosure: This post may contain affiliate links. Please visit my About page for disclosures, Privacy Policy and more information.
One of the great things about colder weather is the hotter drinks! One of the better things about colder weather is the excuse/need to crochet so much warm and cozy goodness. A crochet mug cozy just combines these two wonderful things so effortlessly.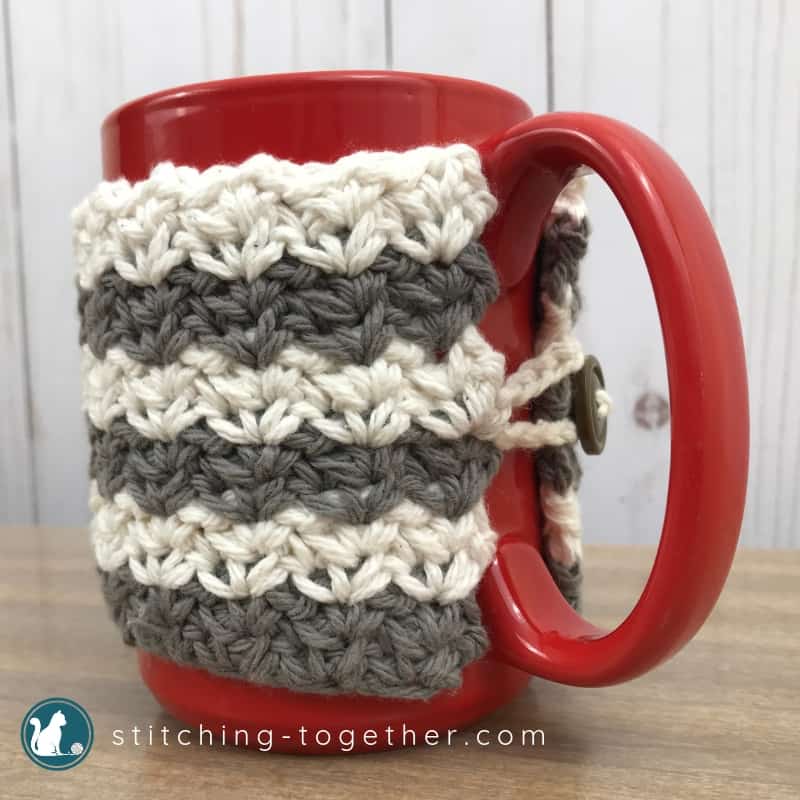 Well, there is some effort involved but it takes less than an hour to whip up one cozy! Plus you are spending that hour crocheting a small rectangle, can you really call that effort?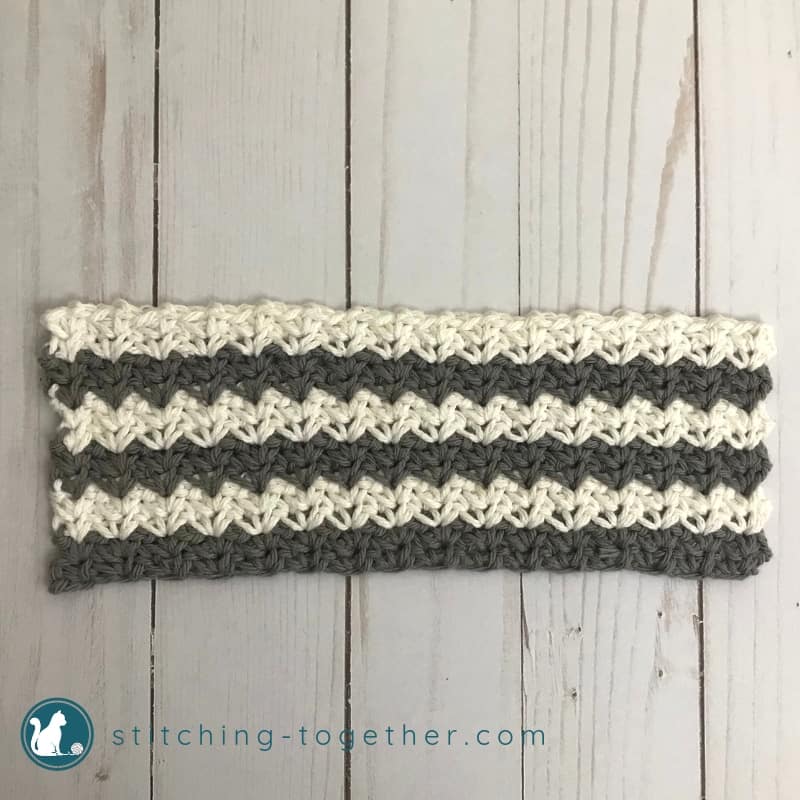 The Country Crochet Collection has continued to be super popular, so I keep adding to it. I might have overdone it with the alliteration on the name: Country Crochet Coffee Cup Cozy but I couldn't pass it up! The spider stitch is easy and gray and white are hot neutrals right now.
Of course, you do not have to use gray and white. This mug cozy would look adorable in a variety of colors to match your home or to gift. It take less than an ounce of yarn, so it is also a wonderful stash buster! Instructions for both the completely striped version and the single striped version of the coffee cup cozies are below!
Country Crochet Collection
I mention in the notes that you can use a piece of elastic instead of yarn to make the loop to hold the cozy on the mug. I haven't tried that myself, but I have had mug cozies that used elastic and it worked well.  You'll need a good old needle and thread if you go this route.
I was able to use a tapestry needle and yarn to secure one of the buttons but had to use thread for the other button as the holes were quite a bit smaller.
Don't forget to save this easy crochet mug cozy pattern on Pinterest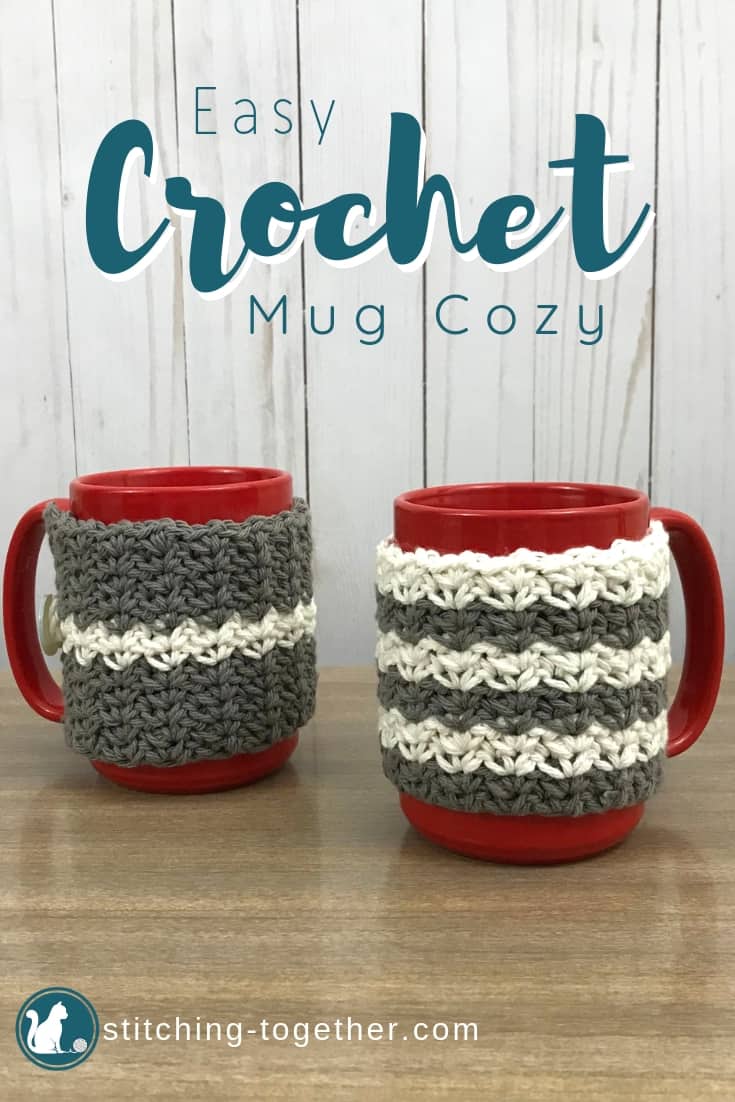 Country Crochet Coffee Cup Cozy
Skill Level: Easy
Materials for the Crochet Mug Cozy
US-Size I/9 Crochet Hook
Samples used .70 oz of Lily's Sugar and Cream Yarn (100% Cotton 4 Medium weight,  2.5 oz / 71g, 120 yards / 109 meters) in Ecru and Overcast
Large eye tapestry needle
Button
1/8″ elastic (optional)
needle and thread (optional)
Save time and shop the materials online!