This post may contain affiliate links. Please visit my About page for disclosures, Privacy Policy and more information.
Before diving into the Halloween Trick or Treat bag crochet pattern, let's talk a bit about chocolate. Did you know that an estimated 2.1 million children are used as laborers in cocoa plantations in West Africa? Did you know that children are often trafficked and sold into forced slavery harvesting cocoa beans to make chocolate? Did you know that the big giant chocolate companies know this, have had lawsuits brought against them for supporting child labor and have plans in place to end child labor practices?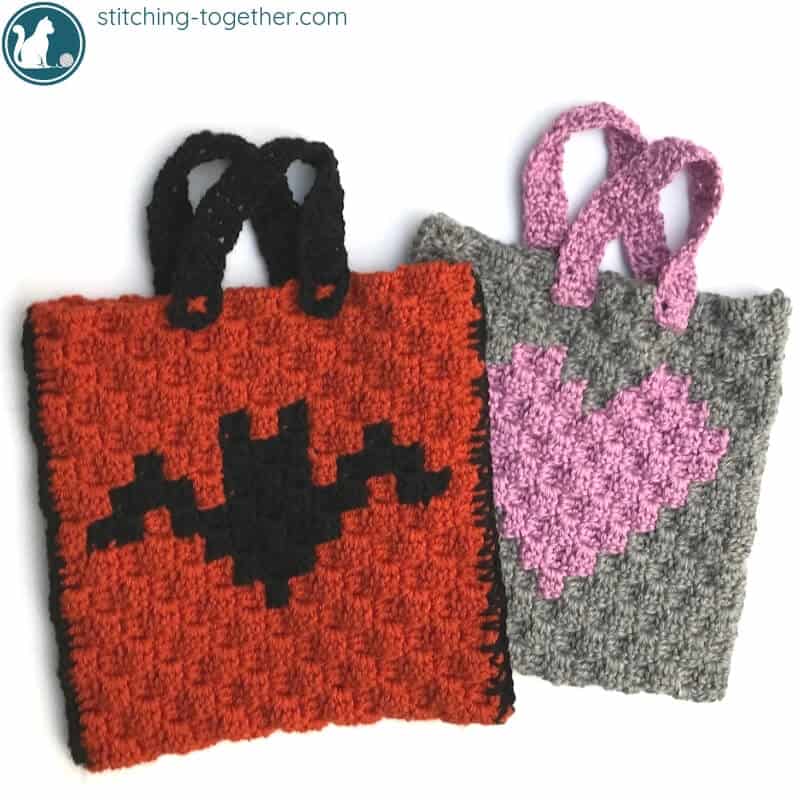 At this point you may be asking yourself, isn't this a crochet blog? What on earth does this have to do with crochet???
Well, the free crochet pattern I am providing is for crochet Halloween Trick or Treat bags and this is the time of the year when we spend RIDICULOUS amounts of money on candy.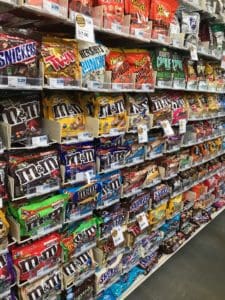 I will not pretend to understand the supply chain of cocoa and chocolate, and I don't think there is a simple solution to ending child labor in these areas. However, I do know that we have the most powerful voting tool in the form of our money and with each purchase we make, we are supporting the business practices of the seller.
It can be overwhelming to try to be an informed consumer. Many times we don't know from where products are sourced and we don't have an abundance of time to figure it out before making purchases. A great place to start making informed choices is with products that aren't necessities in life. Chocolate is not a necessity. (Alright, alright-put down the pitchforks – you know it's true although some days I feel like I am fueled only by chocolate and coffee.)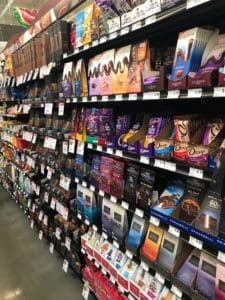 So what am I advocating? Skip the chocolate?
Hardly. In fact, I think it may be helpful if you purchase MORE chocolate (bet you didn't see that coming!) Just purchase it from brands that already have ethically sourced practices in place. I say "brands" and not just "companies" because Hershey's bought the Dogoba brand, understanding that the market for organic and responsibly sourced products is growing. We, as consumers, have SO MUCH POWER to vote for change not to mention to hold companies to ethical standards!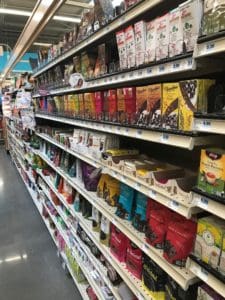 So, what decisions can you make THIS Halloween to not support child labor in the cocoa supply chain?
Purchase ethically sourced chocolates to hand out like these available on Amazon by Endangered Species or these available on Amazon by Theo. Look for Fair Trade certified products.

Purchase non-candy items for trick or treaters. (Think stickers, pencils, glo-sticks.)

Sponsor a child or donate to organizations affecting change in these areas.

We sponsor a child through World Vision. There are other organizations working in those areas who I have not worked with personally.

Be a Halloween grinch – draw the shades, turn off the porch lights, don't answer the door, and enjoy as many pieces of your ethically sourced dark chocolate morsels as you desire (this is what I will be doing – sorry kids!)
(See links towards bottom of post for further reading on child labor and the cocoa industry)
Before we get to the Halloween Bag Crochet Patterns and Graphs, Pin this for later!

Crochet Trick or Treat Bag Pattern
Looking for an ad-free PDF of this pattern? You can purchase one here:
Materials:
Please visit my Resources page to see why I recommend these tools and to see other recommendations.
US-Size J/10 Crochet Hook or US-size I/9

1 skein medium weight yarn (at least 170 yd)

Partial skein of contrasting color

Large Eye Tapestry Needle (my go to needles on Amazon)

Abbreviations:
ch(s): chain(s)
dc(s): double crochet(s)
sc: single crochet
c2c: Corner to corner
Finished size:
Bat bag: 9" x 9"
Heart bag: 8.5" x 8.5"
Notes:
The bat bag was made using Vanna's Choice and a J hook. I ran out of that skein SO CLOSE to the end. I'm confident you could use one skein as I was not conservative with the yarn when starting. I also found it easier to carry the yarn across the backside instead of trying to do bobbins.
I worked the c2c with double crochets using 5 and 2 instead of 6 and 3. (Chain 5 to start a new row and chain 2 to start a new block)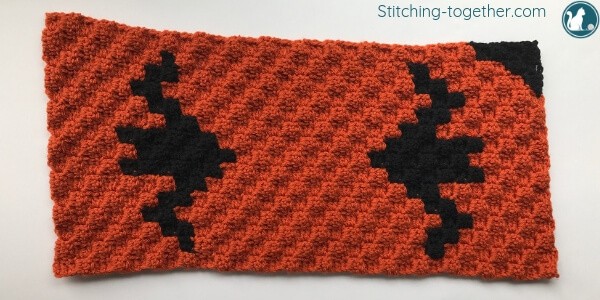 Pattern Instructions for Trick or Treat Bags:
The bag is made following one of the graphs below. Each graph is a 15 by 30 rectangle. After completing the rectangle, fold the bag in half and single crochet down both sides and attach handles.
Handles:
Ch 6
Row 1: dc in 4th ch from hook (counts as first dc throughout), dc in 3 remaining chs. Ch 2, turn
Row 2: dc in each dc below. Ch 2, turn
Repeat row 2 for 21 rows. Make 2 handles.
Attach handles – I attached using a whip stitch around the base of the handles on the heart bag and on the bat bag I attached them like a button. Both work fine and keep the handles attached but the whip stitch seems more secure.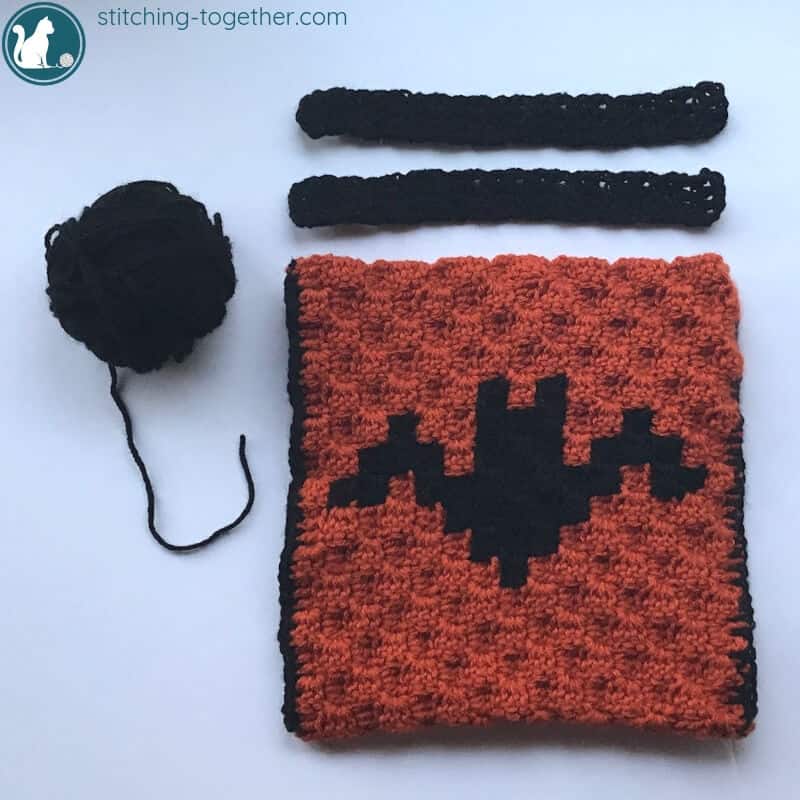 Trick or Treat Bags C2c Graphs: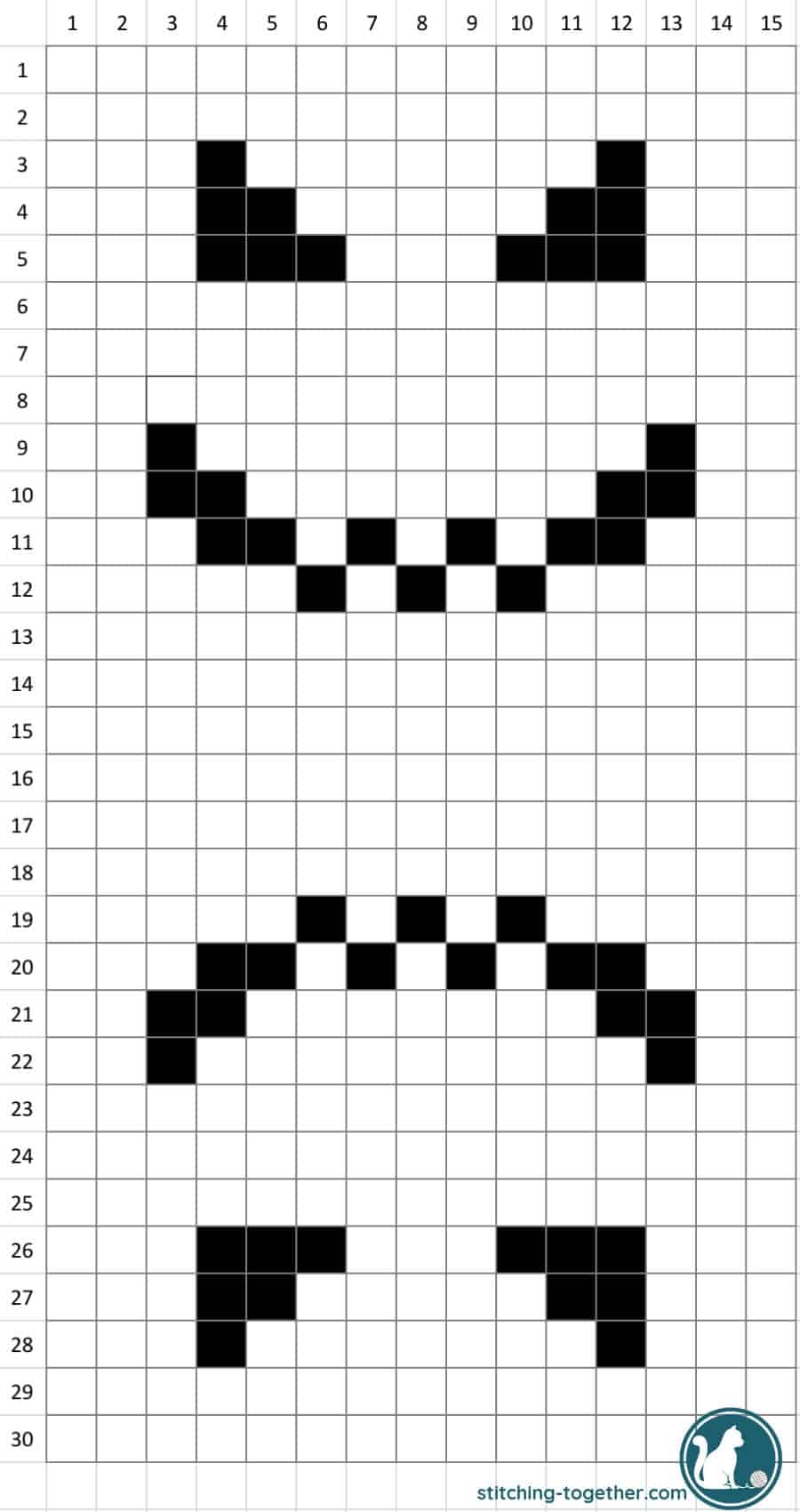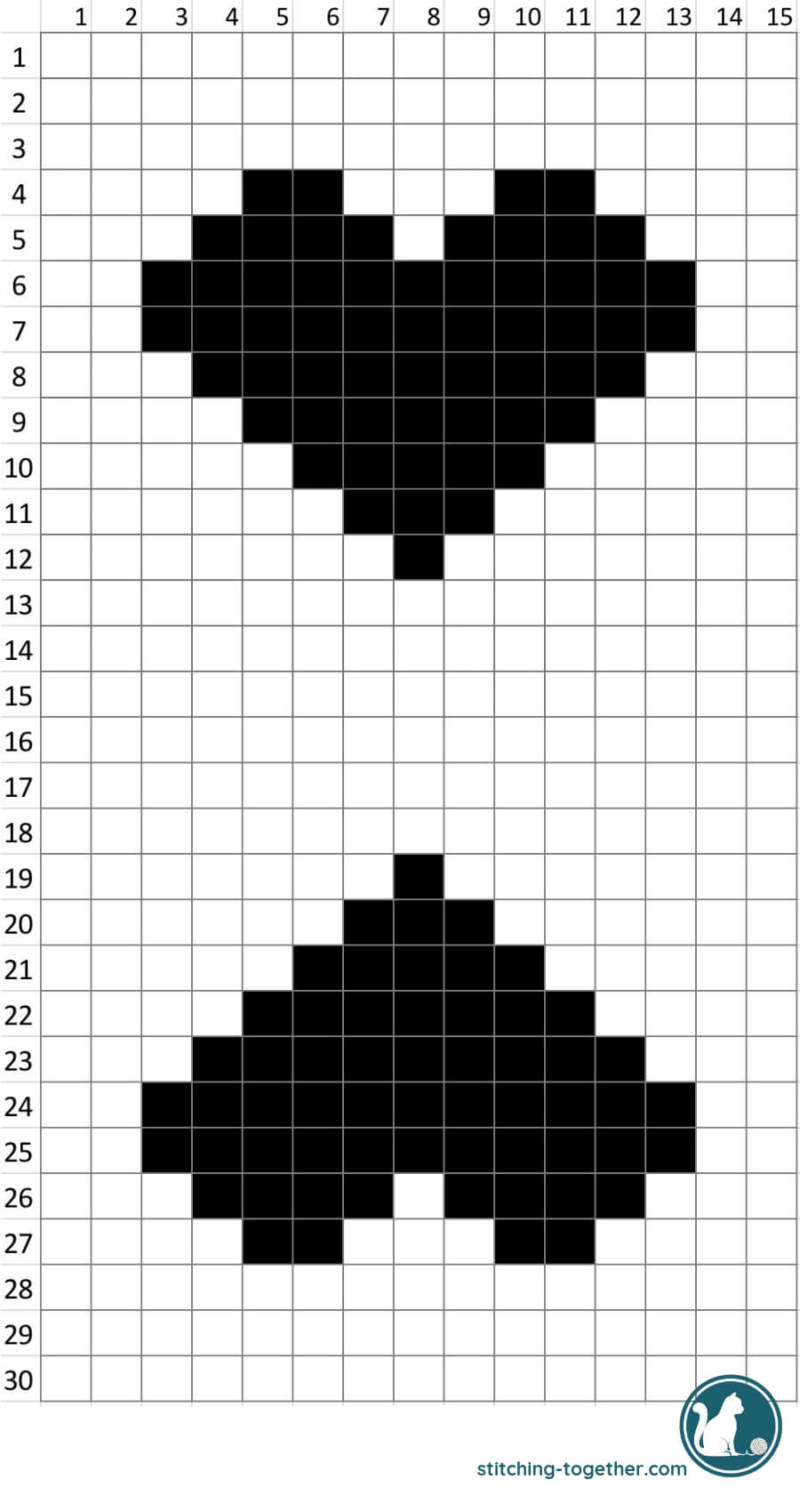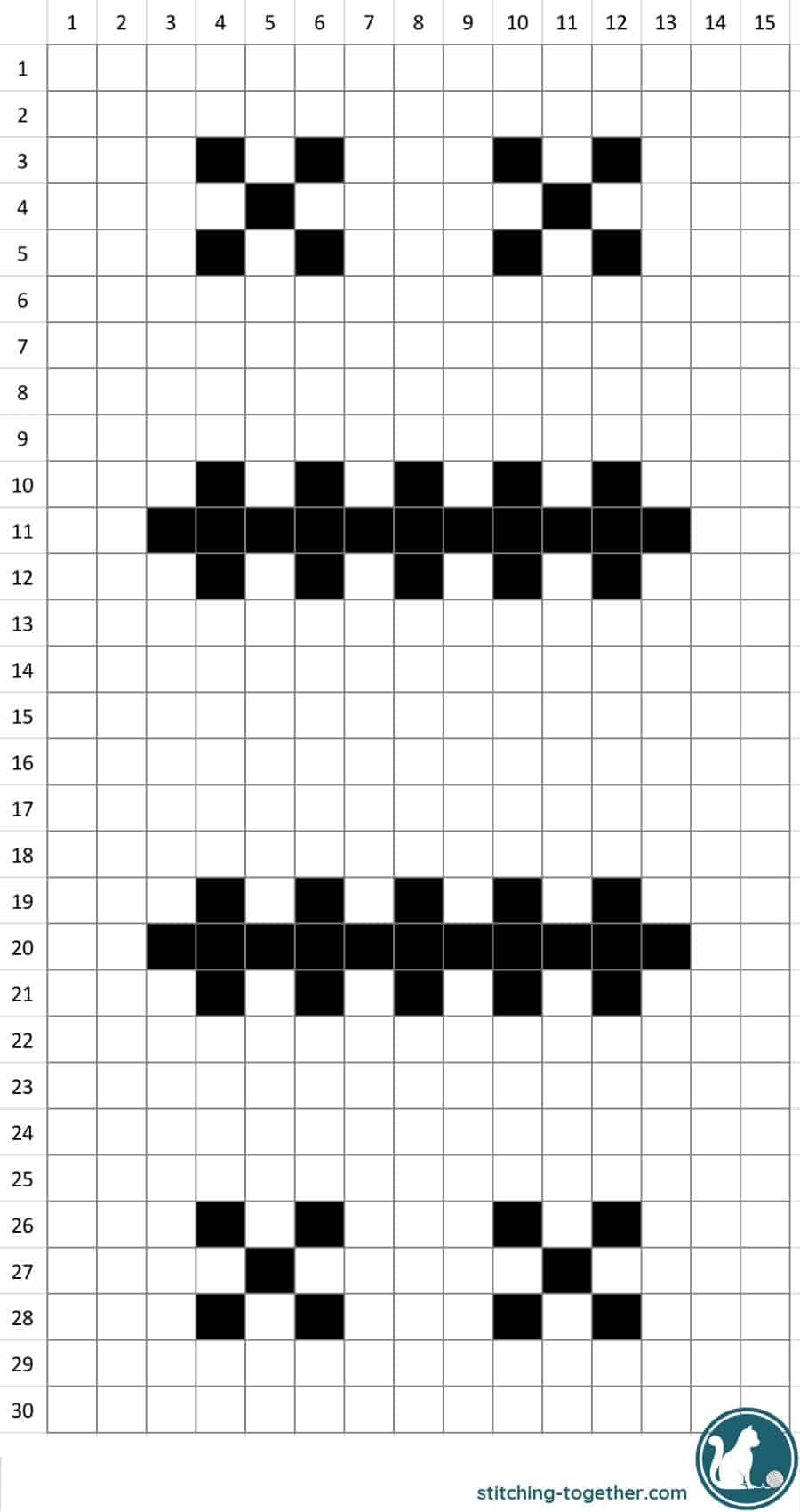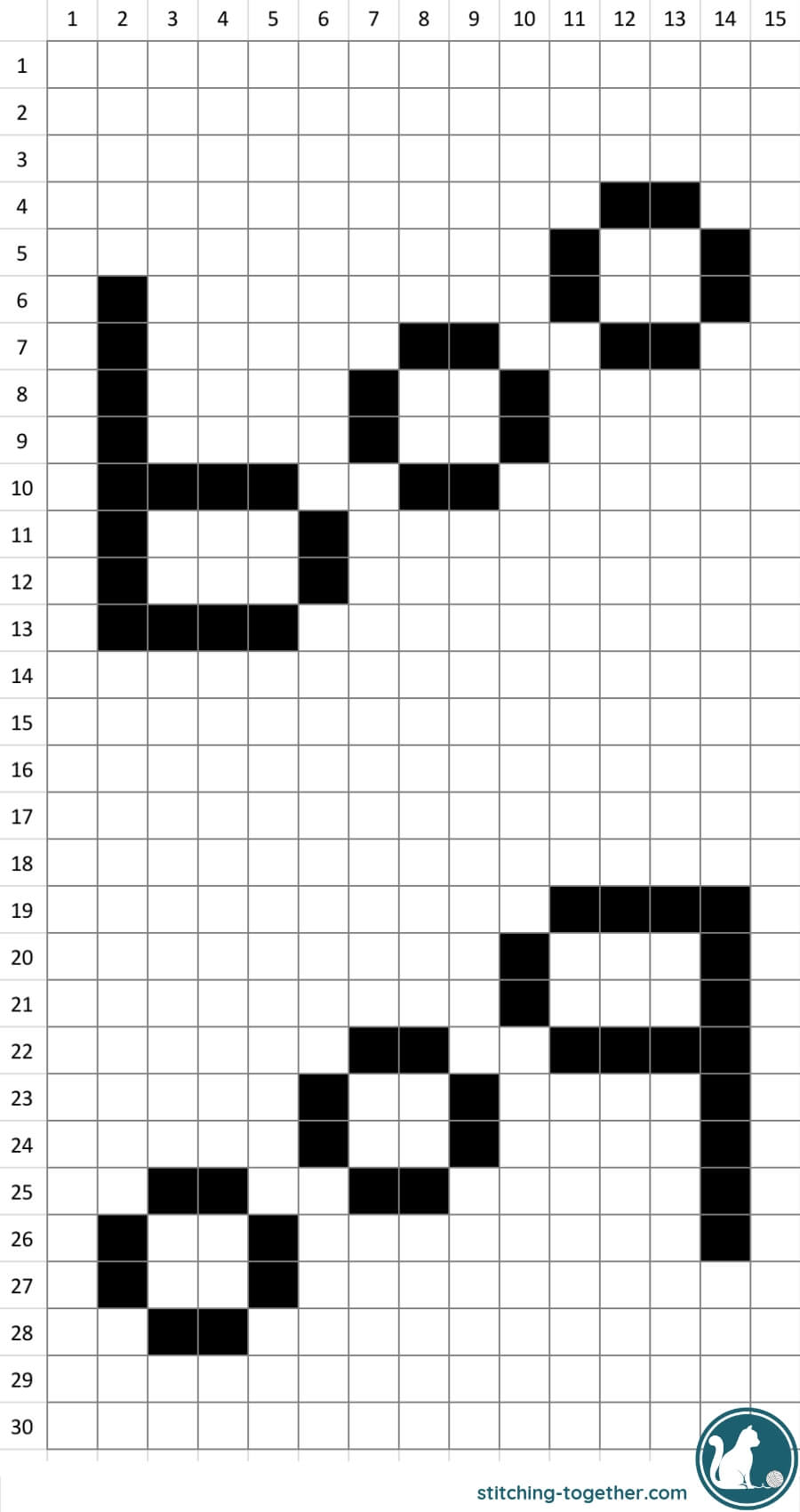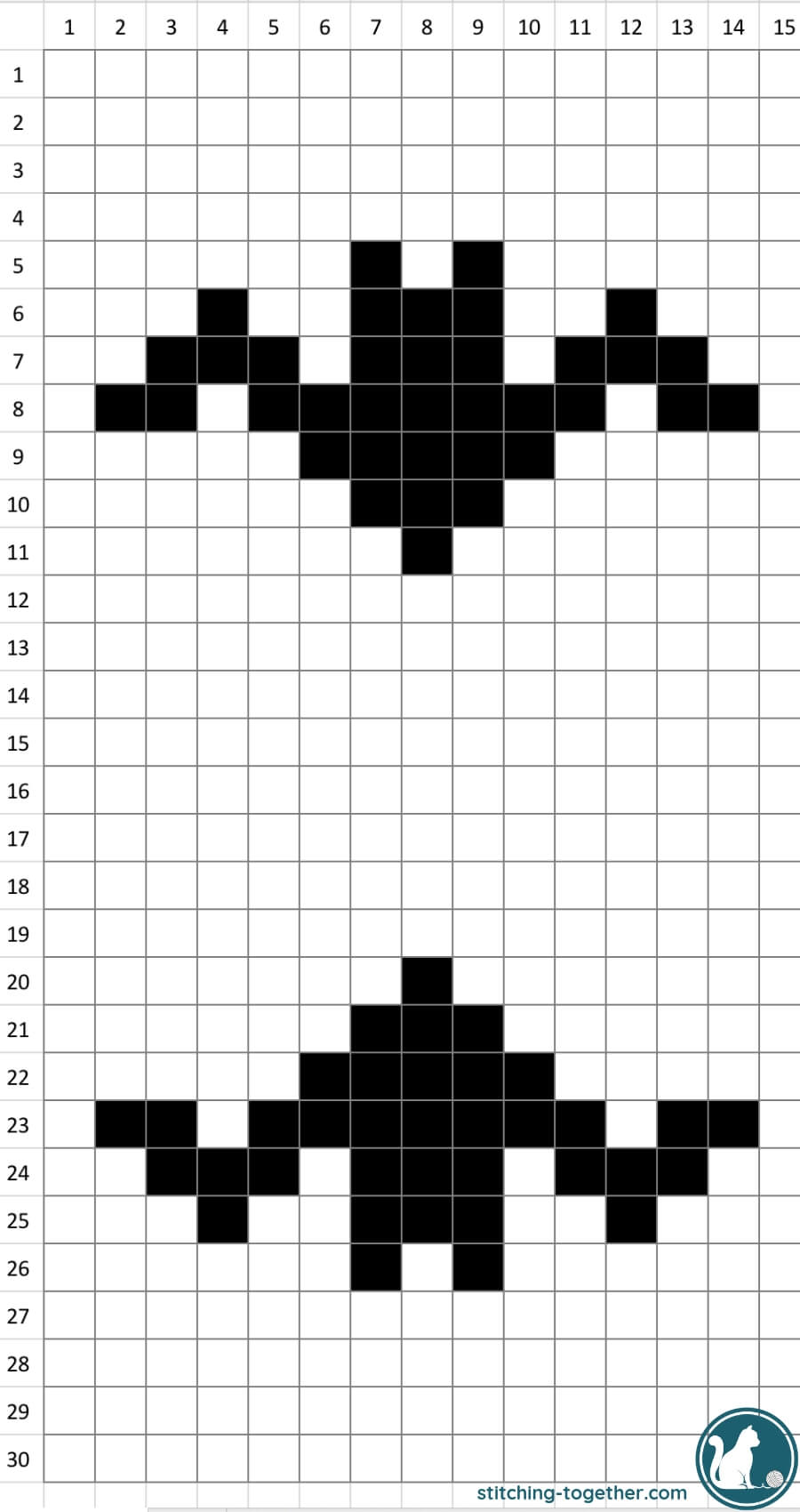 Do you like crocheting bag? Here are some other bags you might like to make!
Meet Me at the Market Crochet Grocery Bag
Further Reading:
US Department of Labor Report
Does Nestlé have child labour in its cocoa supply chain?
World Cocoa Foundation