Disclosure: This post may contain affiliate links. Please visit my About page for disclosures, Privacy Policy and more information.
The free pattern for this crochet grocery bag can be found below. Get started making one today and get ready for spring and all the farmers markets!  You can also purchase and ad-free PDF of this pattern.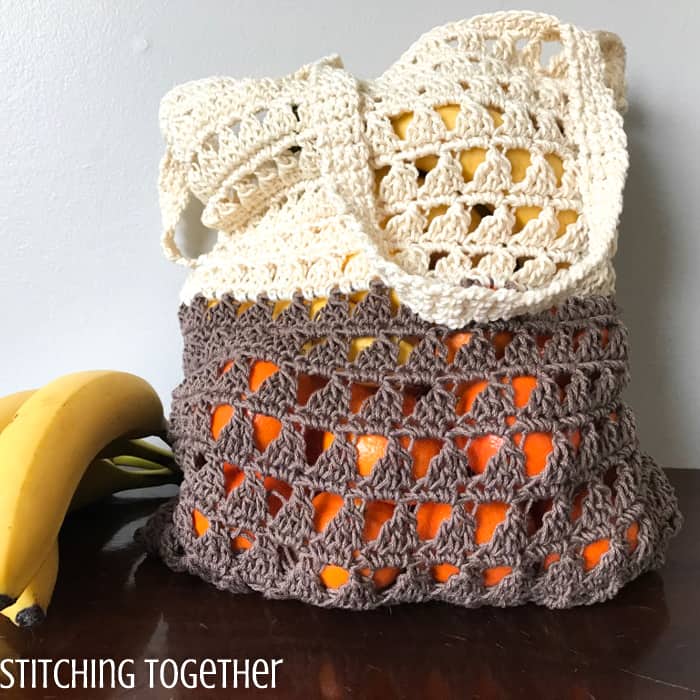 Picture this: The sun shining down softly, happy voices chattering, the smell of fresh flowers mixed with ripe strawberries, vibrant colors everywhere you turn. Where are you?
These are the sights, smells and sounds of our local farmers market.There is a relaxing slowness associated with shopping where you can meet the actual people who worked hard to grow and provide beautiful produce and products.
Related: Caldwell Crochet Market Bag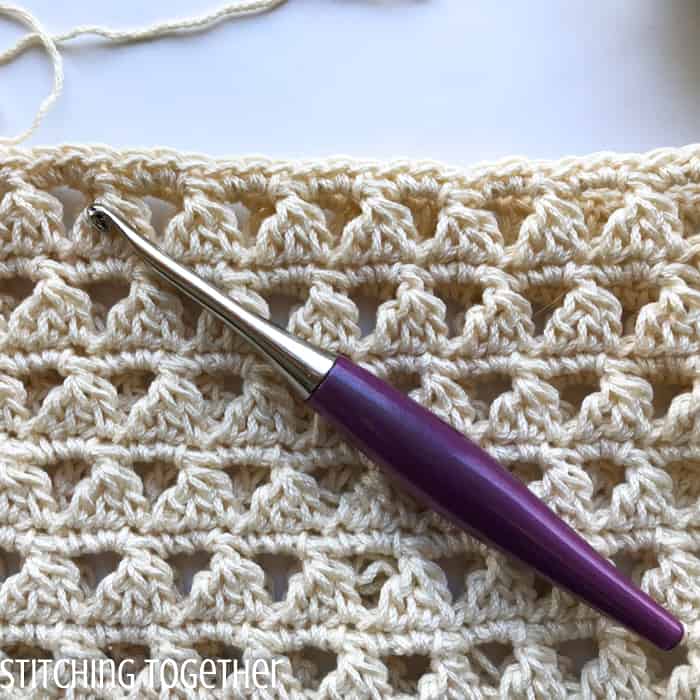 Related: Take me to the Beach Tote
As life has continually been busier, I haven't made farmers markets a priority. It can be so much faster to run in and out of a regular grocery store (and by that, I mean send the hubs because BUSY), then to take a leisurely stroll around the market.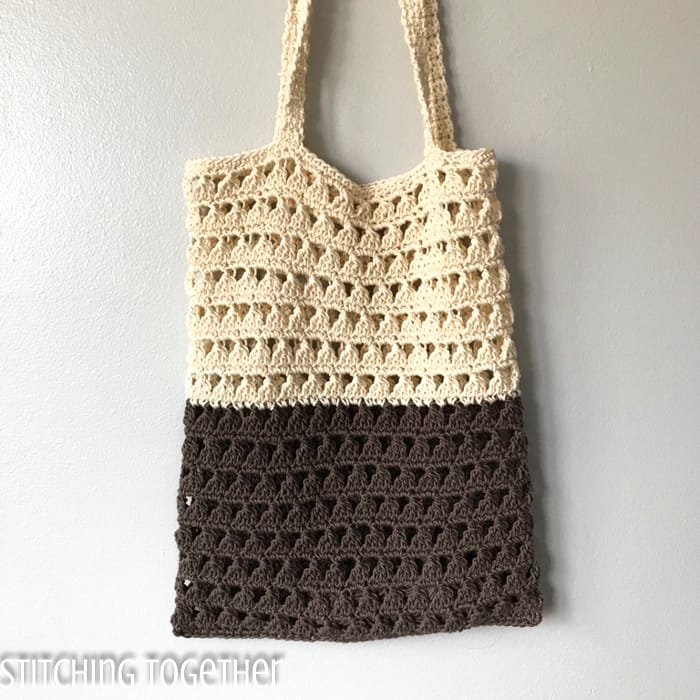 As spring is coming (it is, right?…..RIGHT?) I'd like to focus more on reclaiming some slowness. Heading to the farmers market is one way our family can choose to slow down this crazy thing we call life! Farmers markets and reusable bags go hand in hand of course.
Now that I have a new crochet grocery bag, I'm ready for you, farmers market!
Related: Navy Stripes Bag
Save the Meet Me at the Market Crochet Grocery Bag Pattern on Pinterest

Crochet Grocery Bag Pattern
Looking for an ad-free PDF of this pattern? You can purchase one here: