Crochet Star Wall Hanging
Disclosure: This post may contain affiliate links. As an Amazon Associate, I earn from qualifying purchases. Please visit my Privacy Policy for disclosures and more information.
Are you looking for a cute and quick holiday decoration? Or perhaps you are in search of a unique baby shower gift or a nursery decoration? Whatever the occasion, this crochet star wall hanging is so simple and adorable, you'll want to make more than one!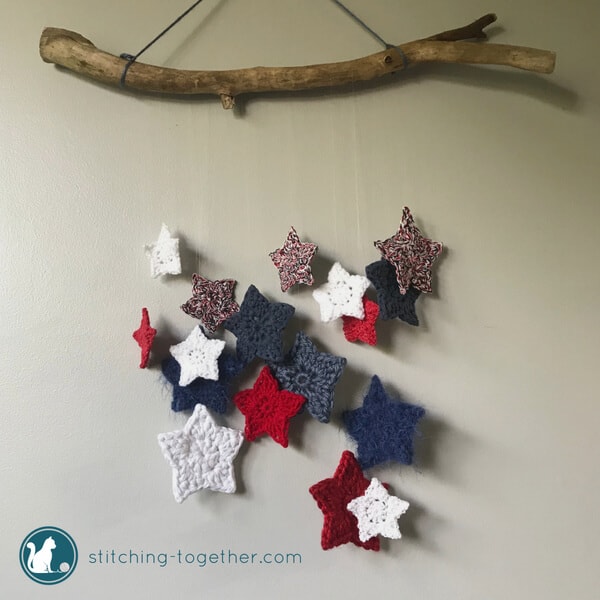 I enjoyed making these stars so much and using up my scrap yarn that I had a huge pile of stars before I knew it! Once you are ready to make the stars, head over to the Simple Crochet Star pattern to get started. I've updated the pattern to give you two variations on the stars and I used different hook sizes to get an even larger variety in the stars.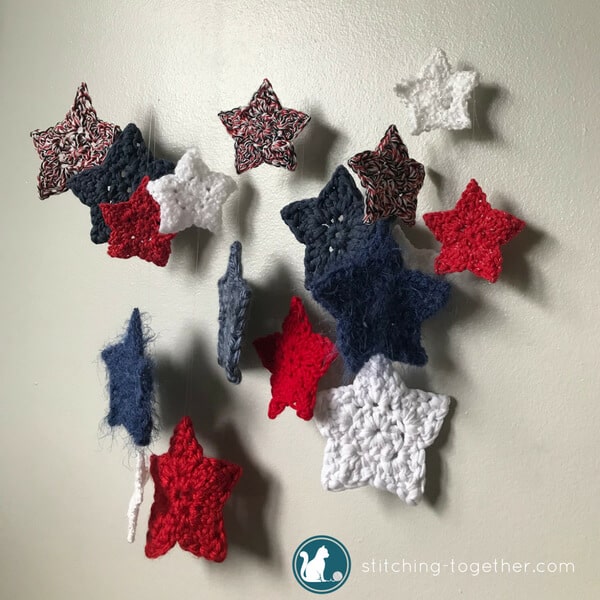 You'll need a stick, small branch, or a dowel to hang the stars. (I found mine in my backyard.) They'd also be adorable hanging from a hoop! (You could probably use a Macrame ring like this one available on Amazon.)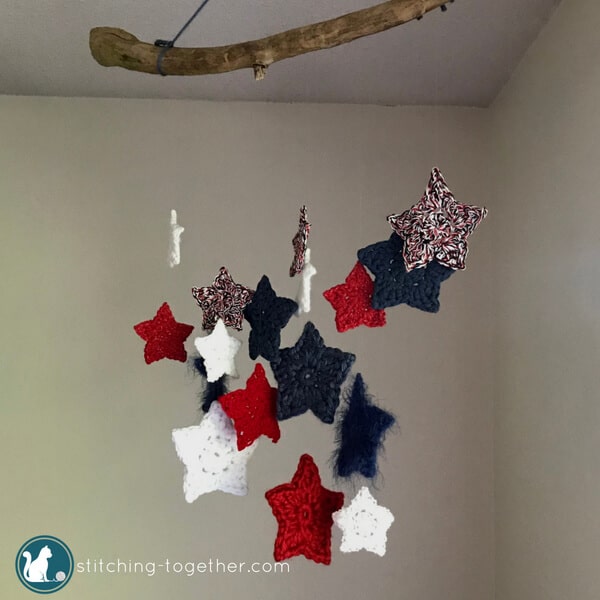 To hang the stars, I used invisible thread (I think the thread I used is probably as old as I am but it is similar to this one) and a large eye tapestry needle.  Pull the thread through one of the points of the star then knot the ends of the thread together and hang on the branch. Easy!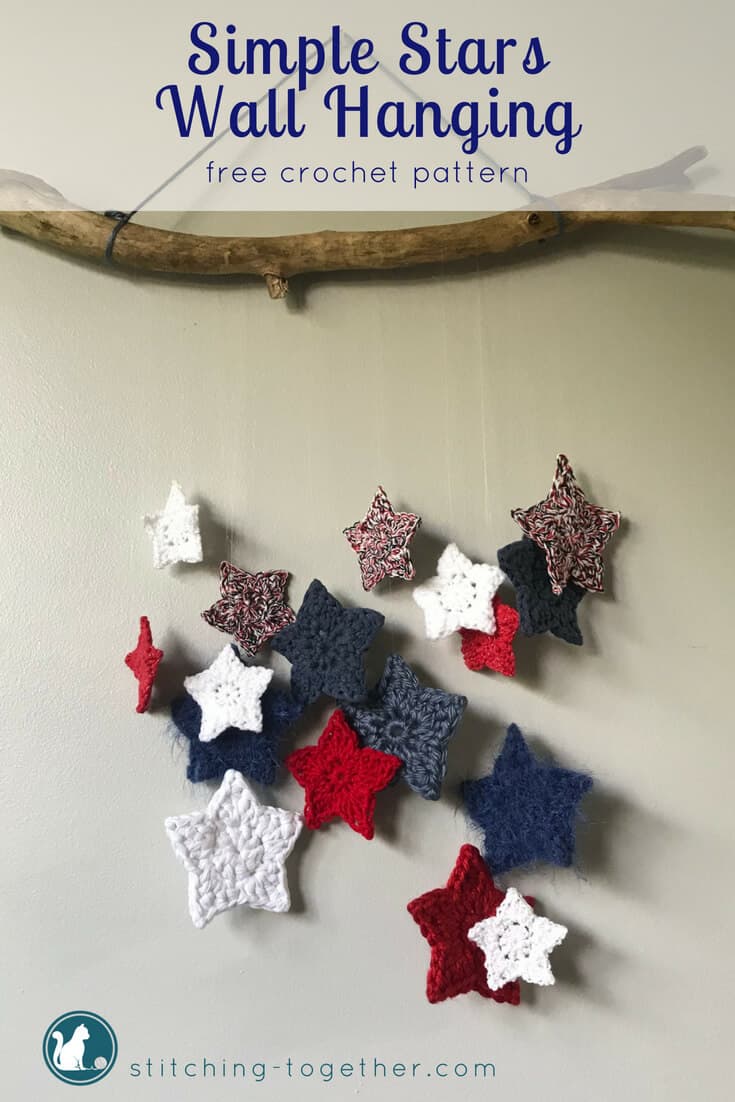 What variations will you make of this simple crochet star wall hanging? Will you make a 4th of July decoration like I did or have another theme? I'd love to hear in the comments or tag me on social and use #stitchingtog.
Check out the Christmas Lights Upcycle to see another way to use the stars and decorate for your next event!