Disclosure: This post may contain affiliate links. Please visit my About page for disclosures, Privacy Policy and more information.
You've come to the right place to find a crochet boy scarf pattern which will please even the pickiest of little dudes.
With amazing texture, chunky yarn, and an effortless striping pattern, the Over the Ridge crochet boy scarf will be your go to pattern to keep your little guy warm. (Of course you can make this crochet scarf for boys and girls!)
Related: Over the Ridge Crochet Boy Hat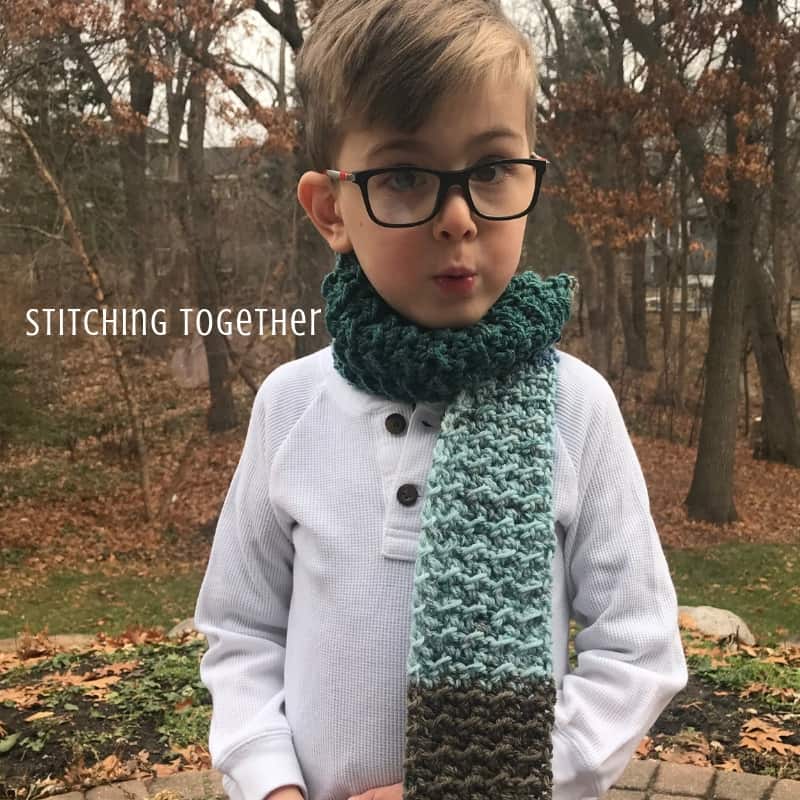 Crochet Scarf using the Crunch Stitch
If you are concerned that the stitch pattern looks complicated, I have a pleasant surprise for you: It is only made up of chains, slip stitches, and half double crochets! Apparently this stitch pattern is called the crunch stitch. (Don't some of these stitch names make you wonder?)
Related: North Shore Crochet Kid Scarf
In each row you alternate a slip stitch with a half double crochet, which is easy enough. The fun part comes in the next rows where you half double crochet into the slip stitches in the row before and slip stitch into the hdcs of the row before. Alternating stitches this way accentuates that strange 3rd loop of the hdc and gives you a beautifully textured and dense fabric.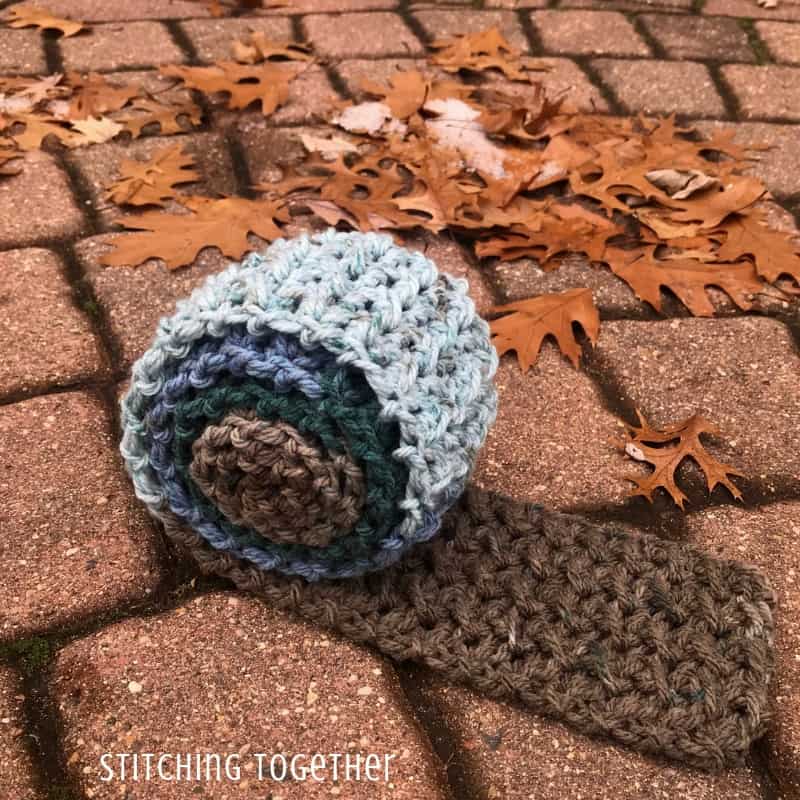 Wait until you see the crunch stitch worked diagonally in the round, like In the matching Over the Ridge Boy Hat! It is beautiful!
Caron Chunky Cupcake Scarf Pattern:
Have you tried the Caron Chunky Cupcakes yet? The colors and color changes are so fun! Within each block of color, there are speckles of the other colors in the cake, which ties the colors together so nicely. The speckles of color seem like little sprinkles on top of a cupcake. (Possibly what they were going for?)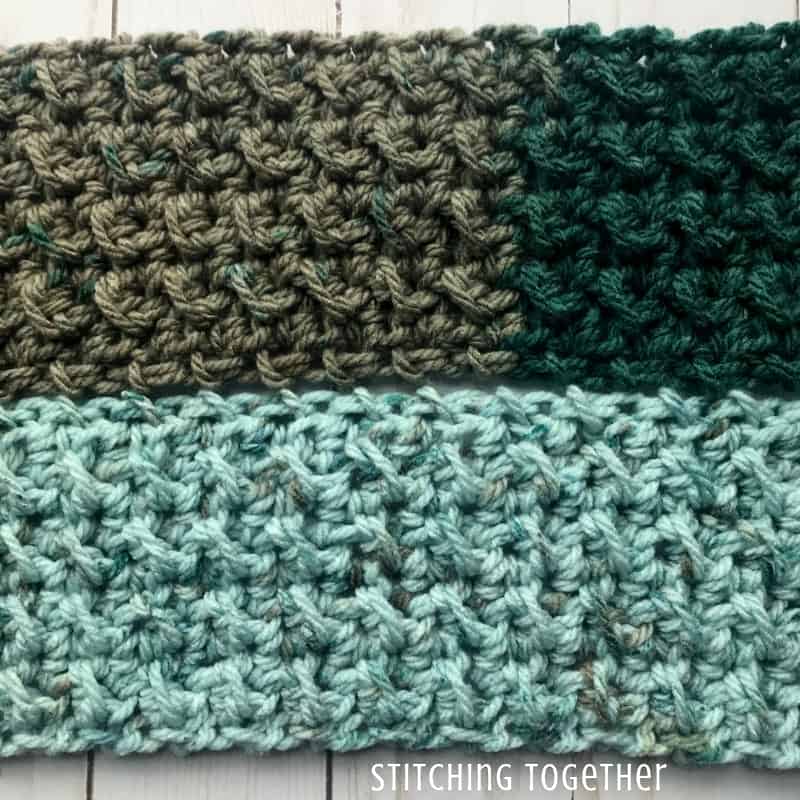 The yarn is a bit stiff, which is great for a hat (stay tuned for that pattern) but a little suffocating around the neck. Using a larger than normal hook size allows for the scarf to have better drape while maintaining that gorgeous texture.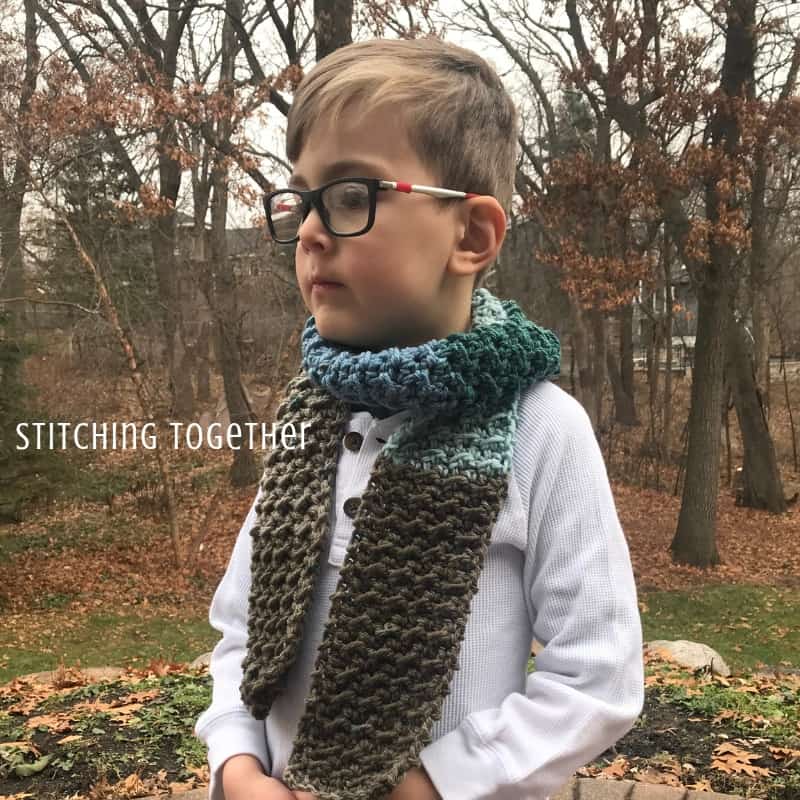 The biggest downside to this yarn: It is a Michael's exclusive. If you don't live near a Michael's hopefully you live somewhere they can ship!
Save time and shop online!
Caron Chunky Cupcakes – Michaels
Clover Amour Crochet Hook N/P 10.0 mm – Amazon
Wool Needles – Amazon