This post may contain affiliate links. Please visit my About page for disclosures, Privacy Policy and more information.
Sometimes an easy scarf is just what you need, and this crochet moss stitch scarf pattern fits the bill! It works up quickly with interesting detail in the center rows and it works for both men and women!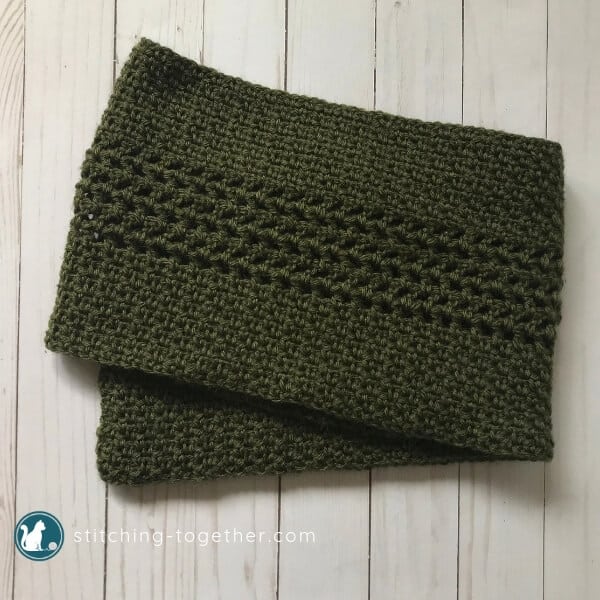 The moss stitch, which also goes by MANY other names, is a simple single crochet, chain 1, single crochet repeat. This stitch isn't hard! The open rows of the center of the scarf are just a double crochet, chain 1, double crochet repeat. So it is the exact same idea, just with double crochets.  I can't remember if that stitch pattern has a specific name or many names, but maybe someone can help me out in the comments if they remember!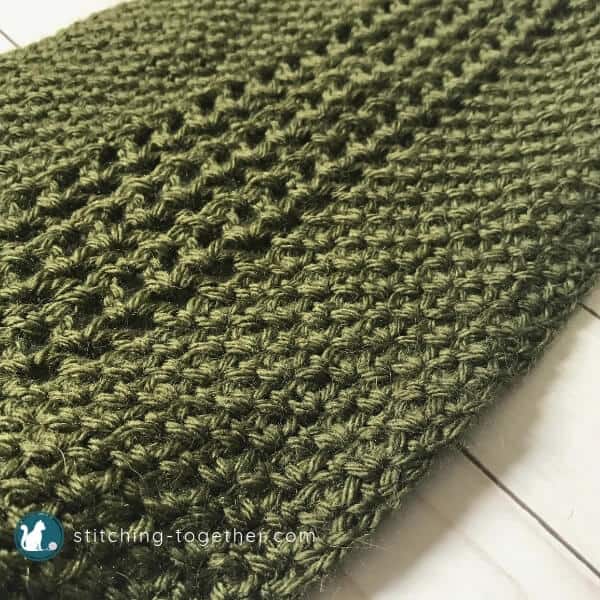 While many of the patterns I design stay in my house because we actually use them, this special scarf was for my kiddo's preschool teacher as an end of the year gift last year. It almost seemed silly to give a warm scarf as a gift at the end of May, but we live in Minnesota… don't have to wait too long for winter to show up again! I think this scarf would make a fabulous Christmas present for both guys and gals.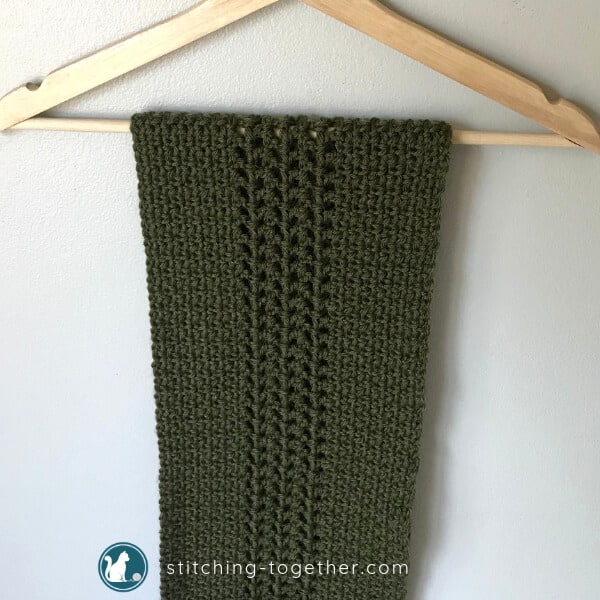 It is totally up to you whether or not you make this scarf into an infinity scarf or leave it as a normal scarf. The scarf really looks good either way! If you are making it for a man, I think men tend to wear more regular scarves. Since sewing it up is one of the last steps, you don't have to decide until the end.
When you get to down to the pattern instructions, you'll noticed I've included two different versions of the instructions. One is the long version where each row has its own line of instructions and the other is the short version where it is all condensed by repeated rows. I did the same thing in the PDF version. Sometimes it's easier to keep your place if you have row by row instructions, so I thought I'd try including both. Let me know what you think!
Before we move on to the free pattern, please save this on Pinterest!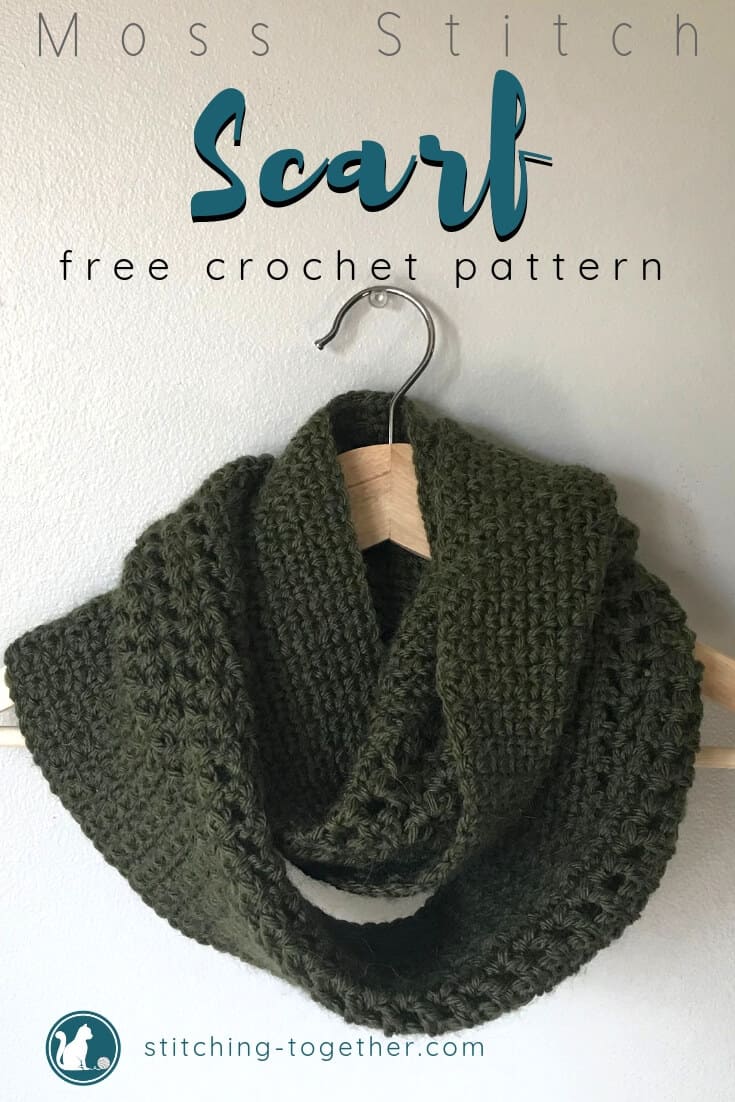 Crochet Moss Stitch Scarf
Materials 
Yarn: 2 skeins of 4 Medium, 3.5oz/207 yds

Sample used 1 skein of Lion Brand Touch of Alpaca Bonus Bundle in Olive

Hook: Size K, 6.5 mm crochet hook

Accessories: Large eye tapestry needle
Save time and shop the materials online