Disclosure: This post may contain affiliate links. Please visit my About page for disclosures, Privacy Policy and more information.
What does Noel mean to you?
I must be honest, I love the word but when I planned this Noel crochet pillow cover, I couldn't remember what exactly Noel means.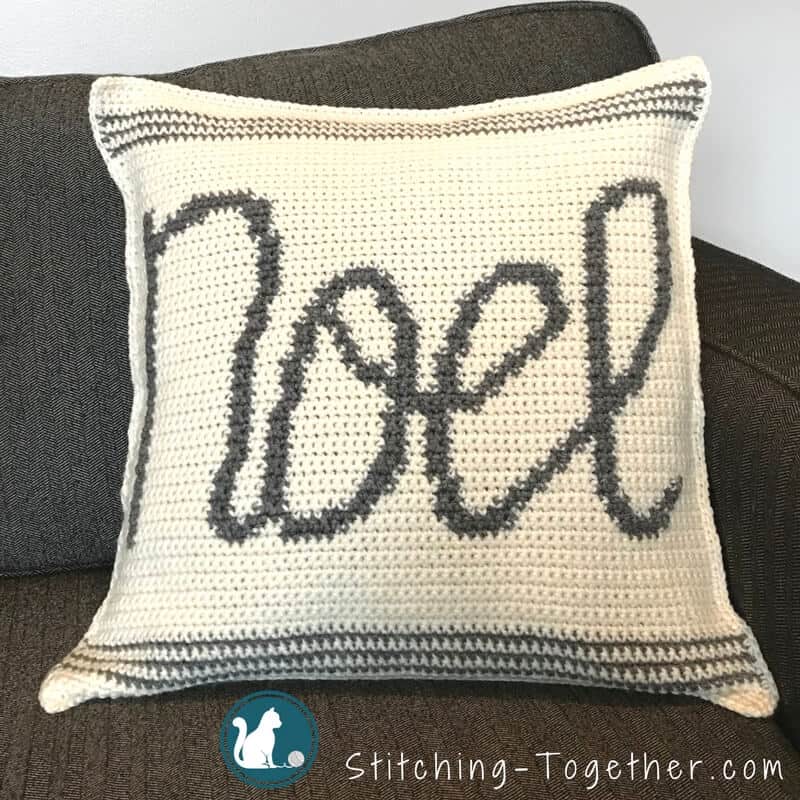 The word brings to mind other words like peace, calm and night but the exact meaning escaped my memory. So I did the only logical thing there was to do: I asked professor Google. (If you are thinking I grabbed a dictionary, you are sadly mistaken. Now that I think about it, I don't even know if we own a dictionary anymore! My how times have changed.)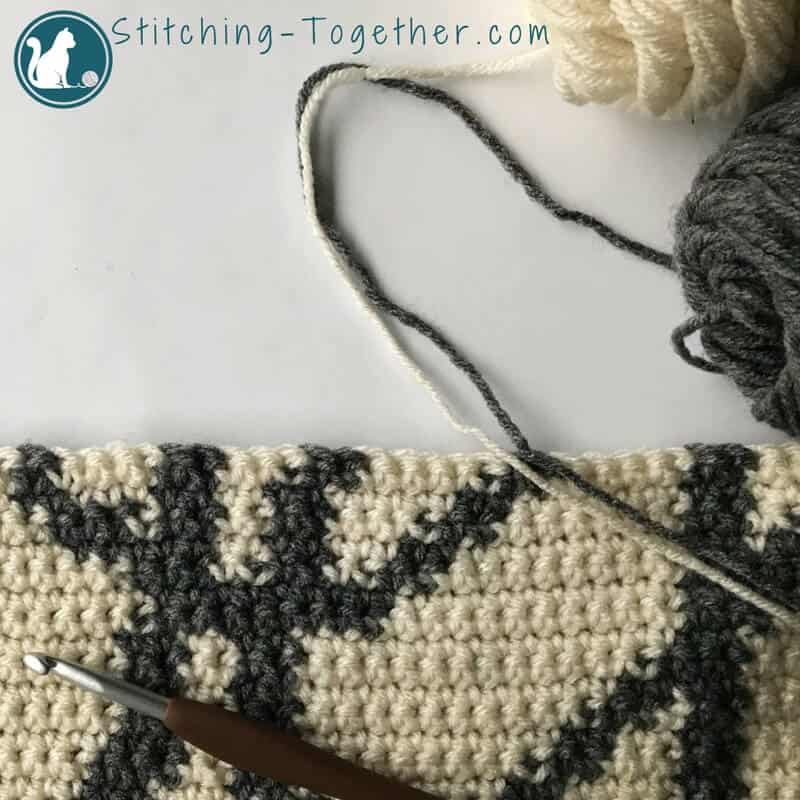 Google led me to a site that went into about 8 different etymological explanations for the word Noel, which normally I love learning, but I was looking for the simple answer. Turns out that this peaceful, calming, sweet sounding word is just another way to say Christmas. So, without further ado, Merry Noel and Happy New year!
(The short etymology, if you are wondering: Noel comes from a French word which came from a Latin word that meant "season of birth". How appropriate.)
Save the Noel Crochet Cushion Cover on Pinterest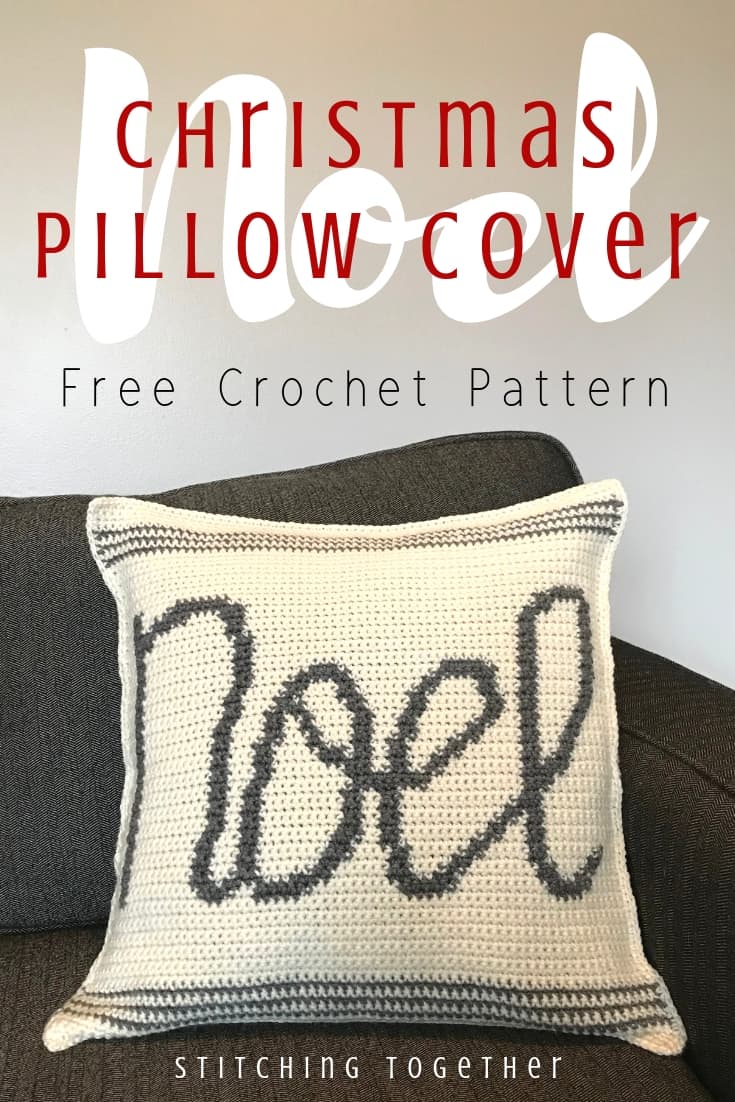 Noel Crochet Pillow Cover
Materials:
2 skein Red Heart Super Saver in Aran
1 skein Red Heart Super Saver in Grey Heather
Red Heart Super Saver 7 oz (198g), 364 yds (333 m) – See color options on Amazon
I/5.5 mm crochet hook
J/6.0 mm crochet hook (You can see my favorite hooks right on Amazon)
20″ x 20 " Pillow
Abbreviations:
sc: single crochet
fsc: Foundation single crochet
dc: double crochet
fdc: foundation double crochet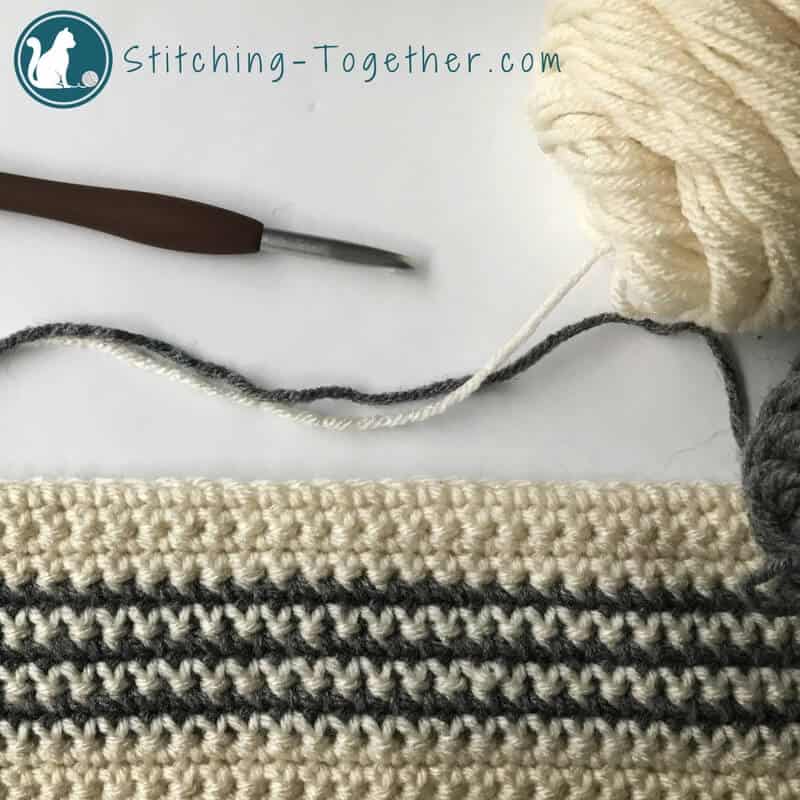 Notes:
Each square represents one sc. It is easiest to start with the bottom row as a foundation sc row but you can also start with a chain. Row 1 will be your first row of sc.
As you start working the different colors, pick a side to be the wrong side and you don't have to worry about weaving in any ends!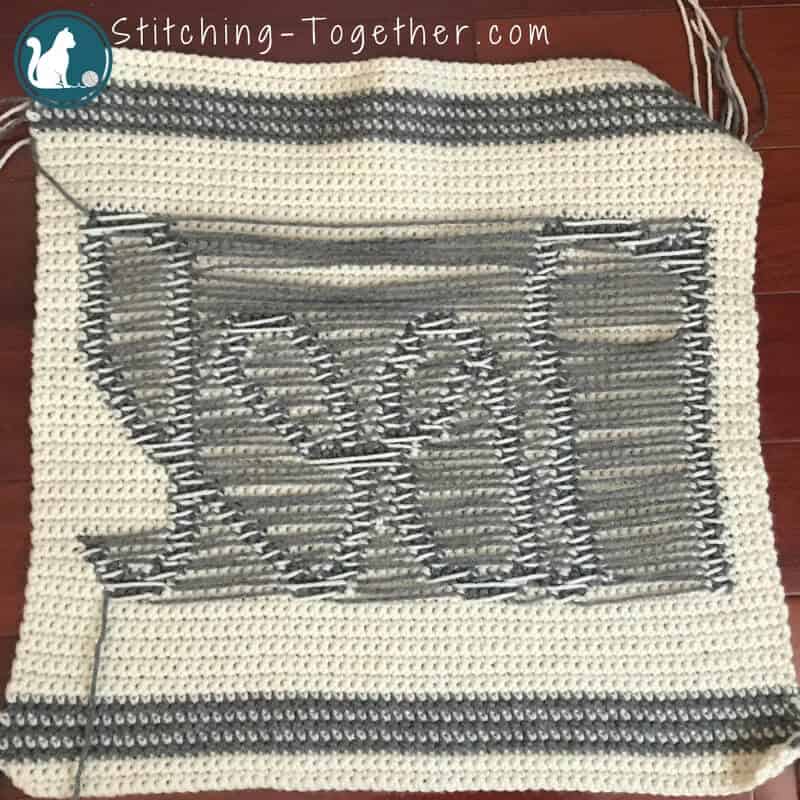 Gauge:
Front – 4" x 4": 14 sc by 17 rows (size I hook)
Back – 4" x 4": 12 dc by 8 rows (size J hook)
Front Panel:
Using size I/5.5mm hook, follow graph to create the front of the pillow – each square is one sc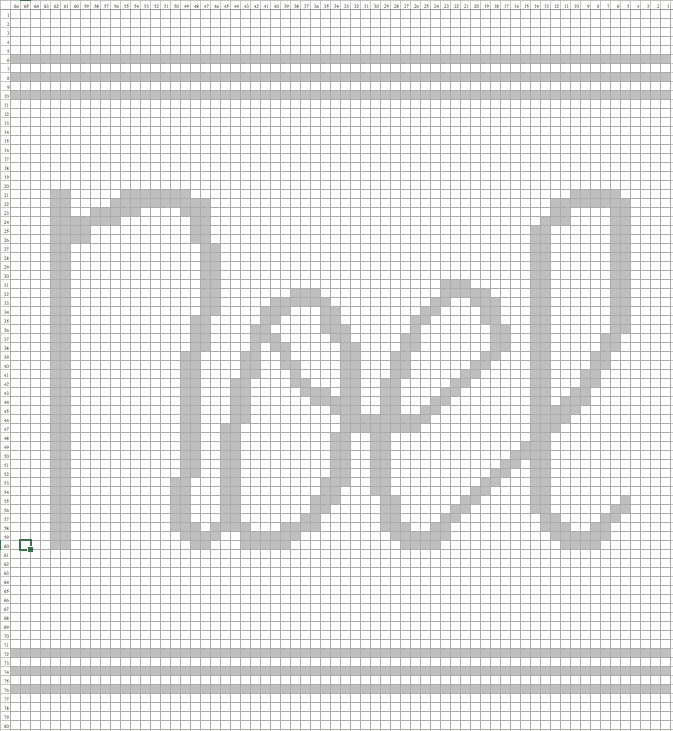 Pillow back (using size J/6.0mm hook):
Panel 1 (shorter panel)
Row 1: with Aran fdc 60
Row 2- 21: dc in each dc (60)
Panel 2 (longer panel)
Row 1: with Aran fdc 60
Rows 2-24: dc in each dc (60)
Joining:
Place panel 1 on top of the wrong side of the front panel lining it up with the top of the front panel. Place panel 2 on top of panel 1 and the front panel lining it up with the bottom of the front panel. Sc around the entire edge of pillow cover, attaching the back panels to the front panel. Fasten off.
Insert pillow, fluff, and relax!