Disclosure: This post may contain affiliate links. Please visit my About page for disclosures, Privacy Policy and more information.
Buffalo Plaid plus stripes – two of the best patterns – combine in this fun Stripes and Plaid Crochet Scarf Pattern.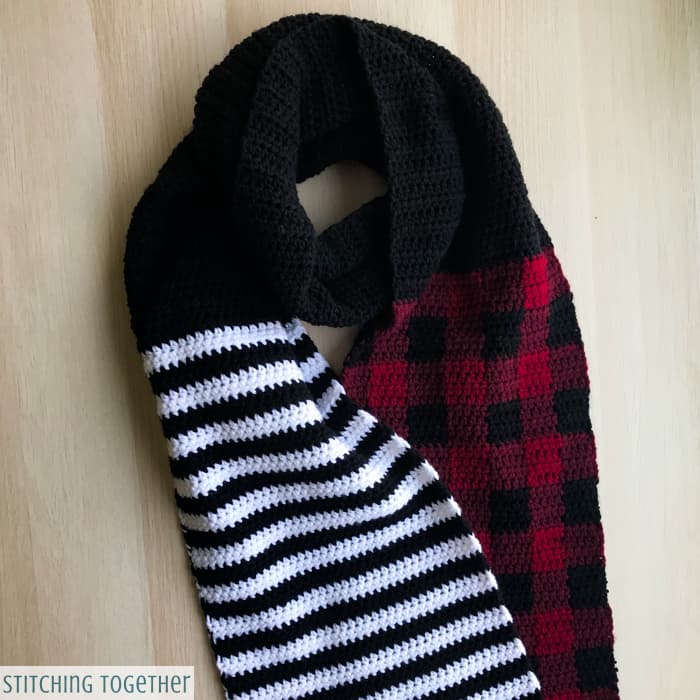 Wait! Are you about to click back because you see all the buffalo plaid… those stripes… ALL THE COLOR changes and think it is just too tough?
If these color changes or just working plaid in general intimidate you, then you need to take the Learn to Crochet Plaid Course from Whistle and Ivy.
You'll learn color changes, best practices for plaid, how to keep your yarn from tangling and more all from the comfort of your favorite chair. You can even grab some yarn and a hook to practice along right on the spot while learning comfortably at your own pace.
Purchase the Course Here and never miss out on an amazing plaid pattern again!
This year I am part of Bible Study fellowship (follow me here, I promise this has to do with the scarf!), which is a global organization that has amazing bible studies that are used around the world!
Related: Deer and Buffalo Plaid Pillow Cover
Every week when we have our leaders' meeting, we sit in large circles of about 30 women each. Our ages range from the 20s all the way to the upper 70s and let me tell you, I love the diversity in age and even more so the diversity in styles.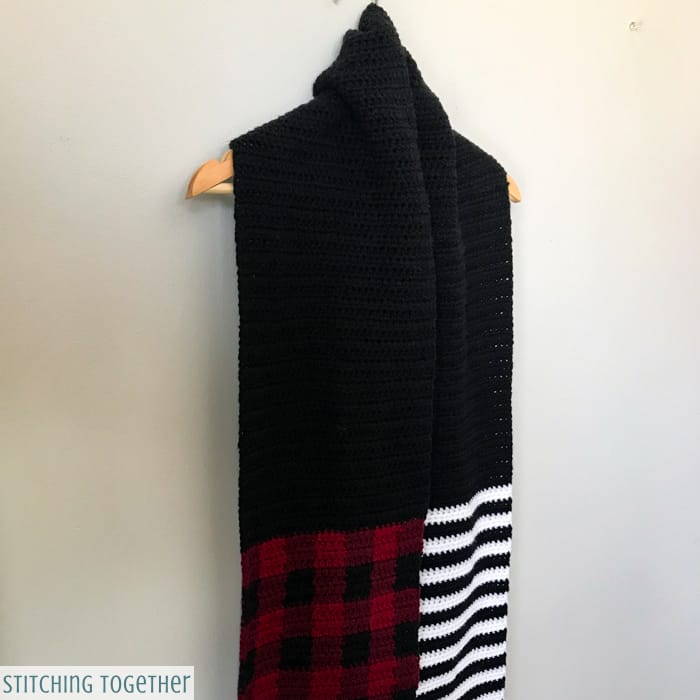 During our meetings I take time to look around and make mental notes about what people are wearing. One of my favorite things to notice is the ladies that just aren't afraid of color or color combos. I get so much inspiration from them!
Pinterest is great for inspiration but there's just something about seeing clothing and colors out in the wild (you know, the wild of our suburban Bible Study group) that can't be replicated as well in a picture.
Related: Buffalo Plaid Baby Blanket
Anyway, one of the gals, whose style I love, came in wearing a shirt similar to this one on Amazon (I have no idea if that's the exact same one she bought) and I LOVED it. After awkwardly staring a bit I decided it must be made into a scarf!
(side note on the photo above – all the white in the background isn't a clever photoshop trick, IT IS SNOW…SO MUCH SNOW!!!!)
I can't get enough of Buffalo Plaid. It is just one of the most fun patterns and stripes have always been my favorite!
Related: Buffalo Plaid Dishcloths
The large black section gives you a break from color changes and since you are working easy half double crochets the black yarn isn't terrible to work with!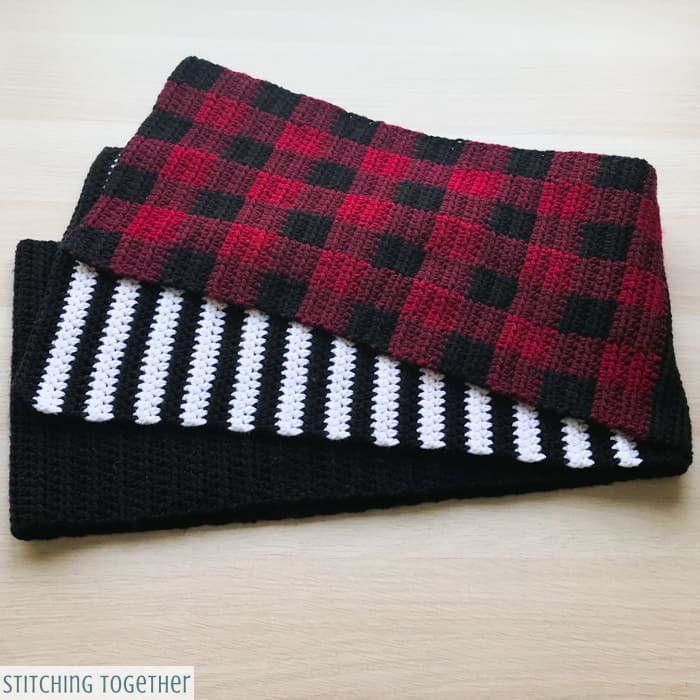 Wouldn't this scarf also look great in gray plaids? Or in pinks for spring? There are so many options and I wish I had time to make them all!
Save the Stripes and Plaid Crochet Scarf Pattern on Pinterest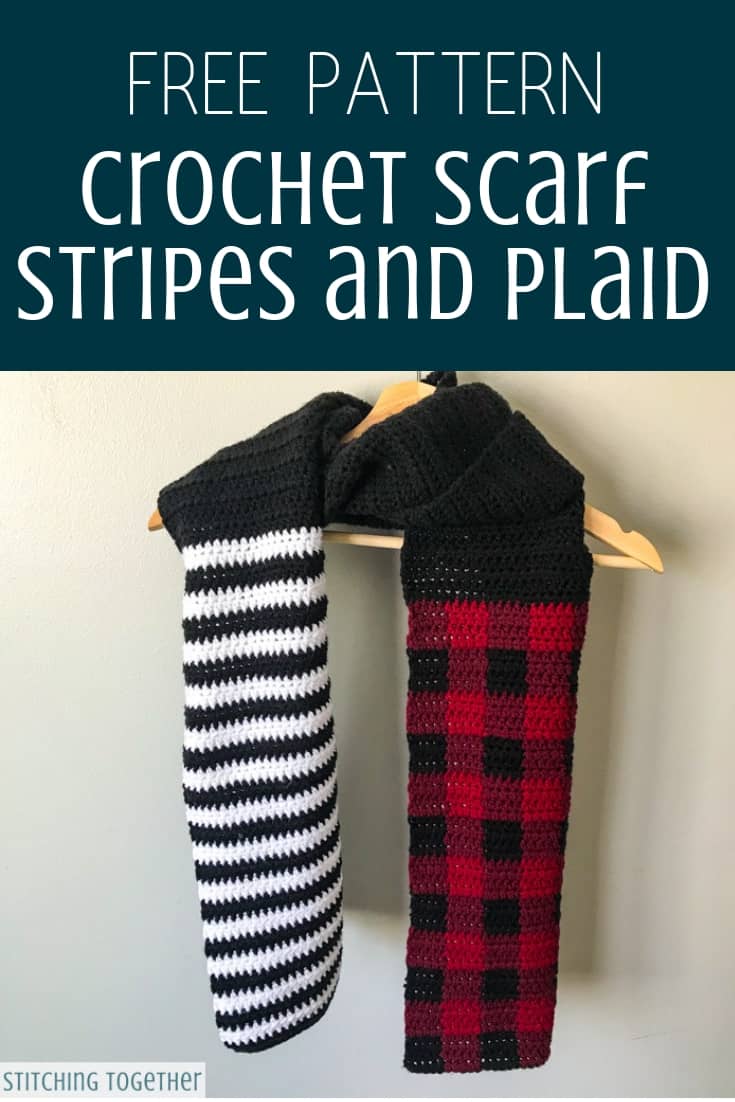 Stripes and Plaid Crochet Scarf Pattern
Looking for an ad-free PDF of this pattern?