Disclosure: This post may contain affiliate links. As an Amazon Associate, I earn from qualifying purchases. Please visit my Privacy Policy for disclosures and more information.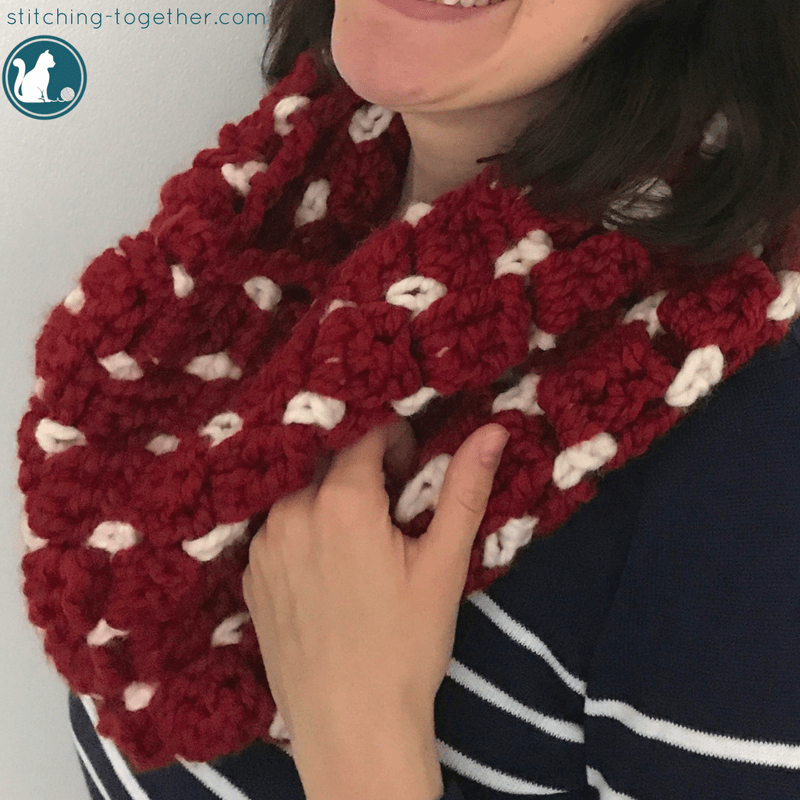 It seems like summer is just starting but truth be told, it is already August and time to start planning for fall! Summer, where have you gone?  For real.
One of my favorite parts of fall and winter is large, squishy scarves and cowls. Using a larger hook size is a great way to get that perfect squish and great drape in your finished project.  Lion Brand Wool-Ease Thick and Quick (links to Amazon) makes this cowl even warmer and squishier! Keep scrolling for the free pattern and start your own cowl today.
All the Squish Cowl
Materials:
US-Size Q Crochet Hook
US-Size P Crochet Hook (This Crochet Dude set available on Amazon is what I used)
2 Skeins Wool-Ease® Thick & Quick® Yarn in Russet (6 oz/170G, 106 yd/97 M) (Available on Amazon)
1 Skein Wool-Ease® Thick & Quick® Yarn  in Fisherman (6 oz/170G, 106 yd/97 M) (Available on Amazon)

Large Eye Tapestry Needle (I like this set available on Amazon especially since it has needles with larger eyes.)
Please visit my Resources page to see why I recommend these tools and to see other recommendations.
Abbreviations:
yo – yarn over
ch(s) – chain(s)
sc(s) – single crochet(s)
dc(s) – double crochet(s)
fdc – foundation double crochet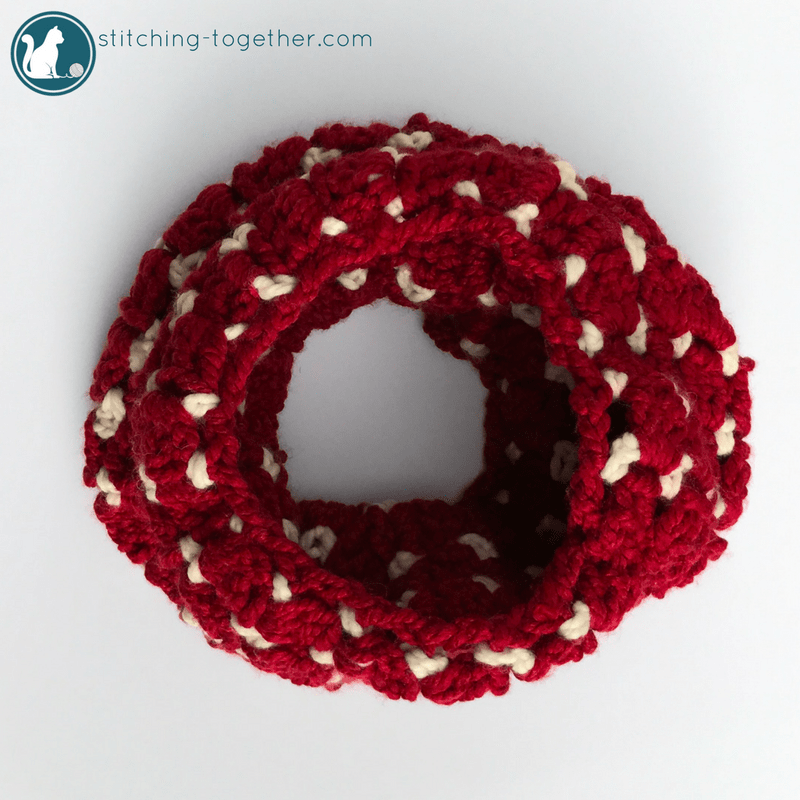 Note:
You will be binding off and cutting the Fisherman color each row it is used but the Russet color will be carried up throughout the cowl.  You can crochet over all the ends of the Fisherman color as you go leaving very few ends to weave when you finish!
Since the yarn is thick and the hook is large, the ends can pull out easily.  I used my P hook to pull the ends through the chain 2 (Fisherman color) before starting the next row.  It was a little extra work each row but saved a bunch of time at the end. 
Pattern:
With the size Q hook fdc 35 with Russet. Remove hook and leave a loop to pick up in Row 2. Optional: use a locking stitch marker so your work doesn't accidentally pull out.
Row 1: using size P hook, join the Fisherman color with a slip stitch in the space between the first and second dc of the row below. Sc in the same space. *Ch 2. Skip 3 dcs, sc in the space after the 3rd skipped dc. Repeat from * until the space between the last two dcs.  Bind off and cut.
Row 2: Using size Q hook, pick up loop of Russet yarn. Ch 3. 3 dc in each ch 2 sp. Dc in ch 3 (Russet yarn) at the end of the row. (The first time doing row 2 you will be doing the final dc in the dc of the foundation row)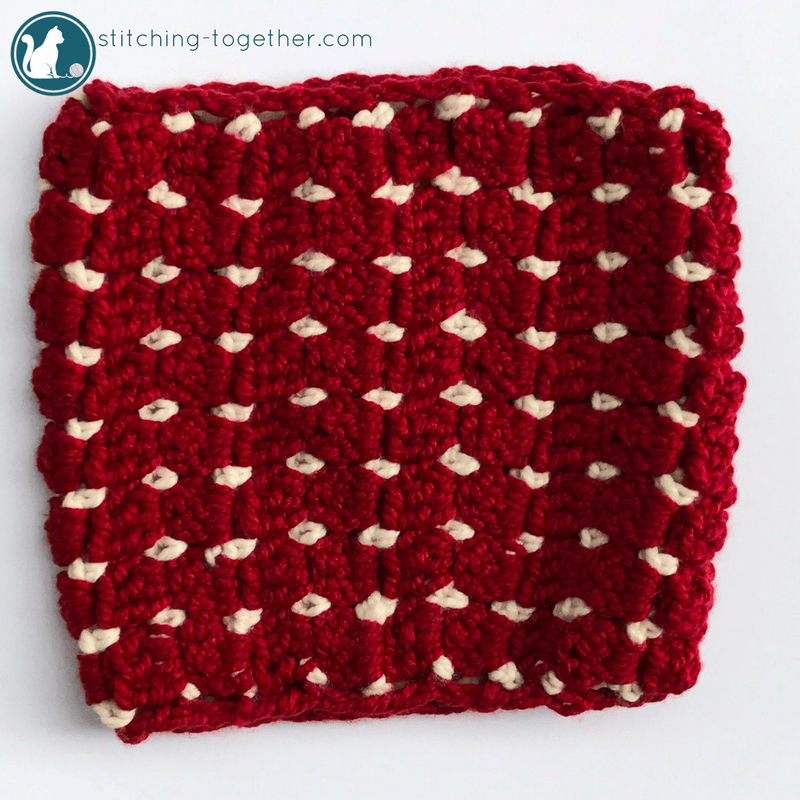 Repeat Rows 1 and 2 for a total of 37 rows.
Sew ends of scarf together to form a big loop.
Don't forget to Pin this project to save it for later and feel free to share!

Looking for another great scarf project? Check out the Gray Skies Chevron Infinity Scarf and matching headband!