Disclosure: This post may contain affiliate links. As an Amazon Associate, I earn from qualifying purchases. Please visit my Privacy Policy for disclosures and more information.
Do you struggle to find joy during the Holiday season? This is supposed to be the most wonderful time of the year, but many of us struggle to find meaning, happiness, and peace during this time. Once the childlike wonder wears off and we see the world, unveiled as it is, it is so easy to focus on all the heartache and sadness that surrounds us and permeates our own lives.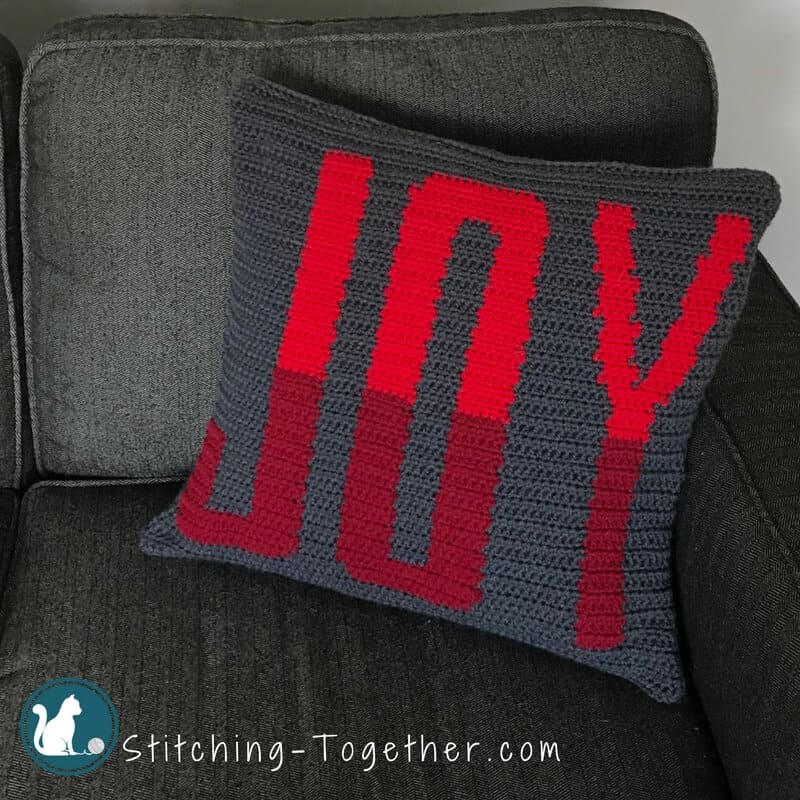 Ever since my mom's diagnosis with Ovarian cancer in 2015, I have understood the struggle for joy on a deeper level. On a recent trip to the ER with her, I grabbed my current WIP which happened to be this pillow cover with large letters screaming JOY that I couldn't ignore. I struggled and prayed as I stitched and watched her laying uncomfortably in the hospital bed not knowing what was going on or what was going to happen next.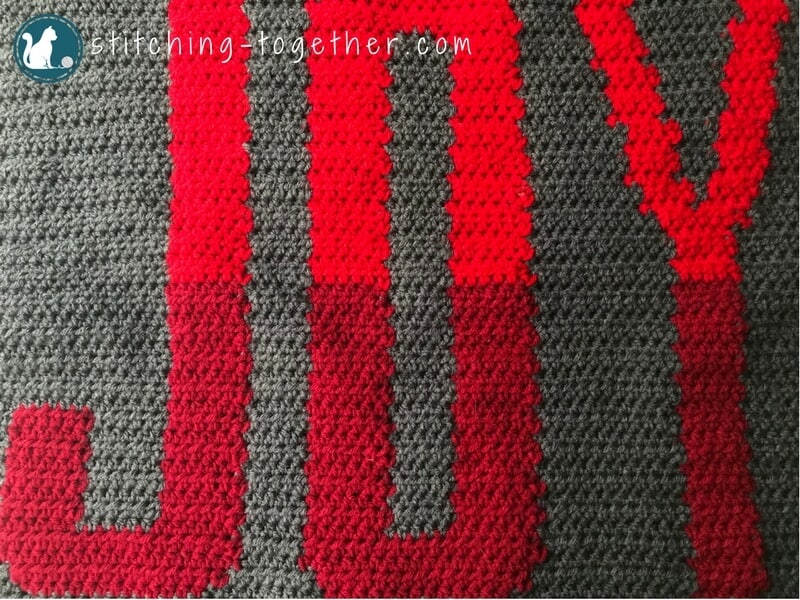 As Thanksgiving has past and we move into the full swing of the Hap-Happiest season of all, I have been reflecting on the importance of thankfulness in the finding of joy. You see, a joyful heart is a thankful heart. A heart lacking in gratitude will also be a heart lacking joy. In the US, we have a beautiful opportunity to align our hearts in Thankfulness as we move into the season of Joy.
Related: Noel Crochet Pillow Cover Pattern
Thankfulness and Joy do not need to be saved for the holiday season. They can be practiced daily. In tragedy, it can be hard to find something to be thankful for – tragedy can be so overwhelming and all encompassing, but I guarantee there are reasons to give thanks.
It is easy for me to look at my situation, specifically with my mom, and see the negative: my mom is sick with an incurable disease, I have three small kids to take care of while trying to take care of my mom, I have a job to keep up with, a house that doesn't stay clean…… I could go on.
---
What is there to be thankful for?
---
Well, I HAVE A MOM! I have a mom who I have had an incredible relationship with my whole life. Without medicine, my mom would have died two years ago but instead I have been given two more years with her. This may be our last holiday season, but it may not be. Instead of worrying about how much time we have left, I am working to focus on being thankful for the amazing time I have had with her.
Related: Crochet Christmas Tree Pillow Cover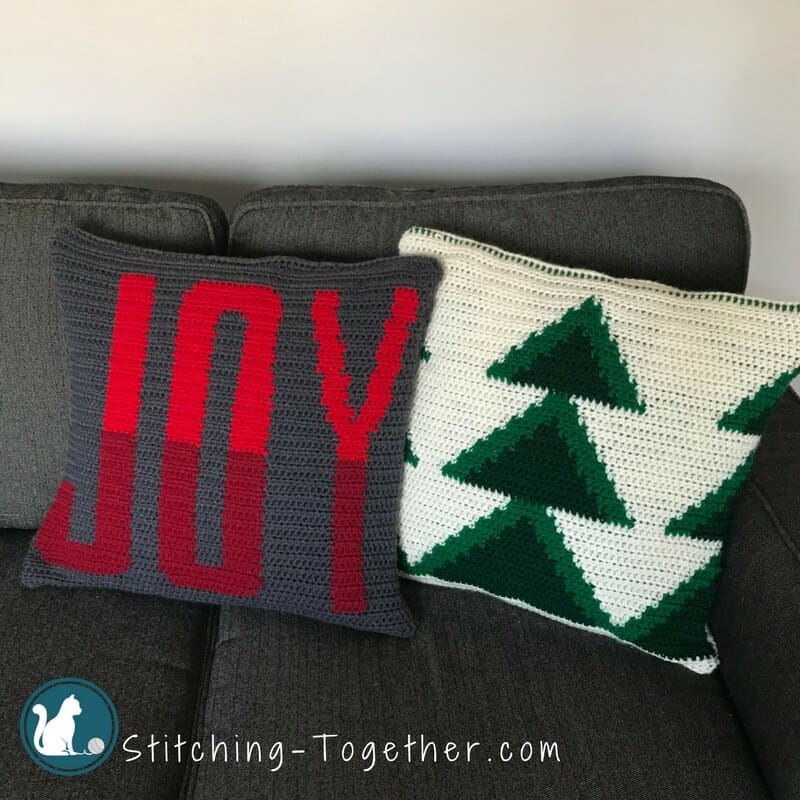 Since my mom lives with us, in this house that won't stay clean, my three small kids get more time with their Mimi than they normally would. She can develop sweet relationships with them and they help keep her busy and happy. (Do I also need to state the obvious that we have a house and I have a job?)

My mom loves Jesus and I am confident of her eternity. I have nothing to fear in her death when that time comes. This confidence in Jesus is the ultimate source of thankfulness and joy. When all else fails and fades, we still have undeserved grace from Jesus that sustains us day to day.
What about you? What can you be thankful for this season? What can you focus on in thankfulness and wait for joy seep into those dry bones? (Prov 17:22)
(Who knew one pattern could lead to all of that?)
Related: Deer and Buffalo Plaid Pillow Cover Pattern
Don't forget to save this Christmas Pillow Cover on Pinterest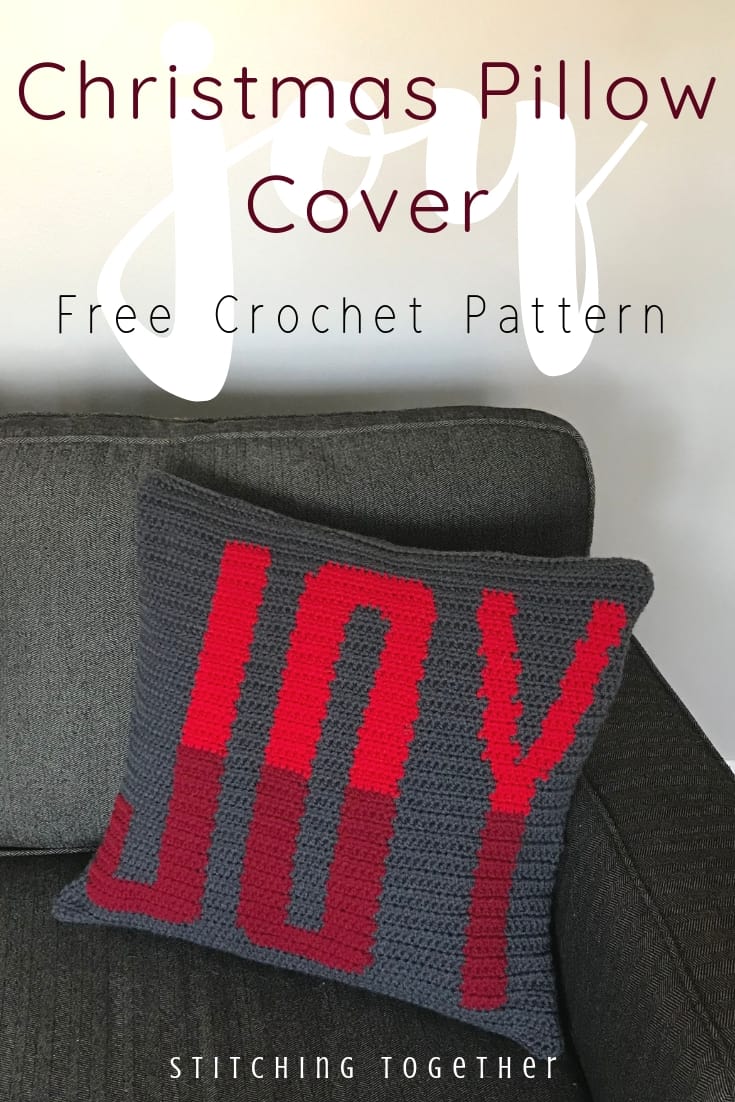 Joy Christmas Crochet Pillow Cover
Looking for an ad-free PDF of this pattern? You can purchase one here.
Materials:
2 skein Red Heart Super Saver in Charcoal
1 skein Red Heart Super Saver in Burgundy
1 skein Red Heart Super Saver in Cherry
Red Heart Super Saver 7 oz (198g), 364 yds (333 m)
Pillow 20″ x 20 "
Related: Clover Amour Crochet Hook Review
Abbreviations:
Hdc – half double crochet
Fhdc – Foundation half double crochet
Sc – single crochet
Notes:
Each square represents one hdc. It is easiest to start with the bottom row as a foundation hdc row but you can also start with a chain. Row 1 will be your first row of hdc.
As you start working the different colors, pick a side to be the wrong side and you don't have to worry about weaving in any ends!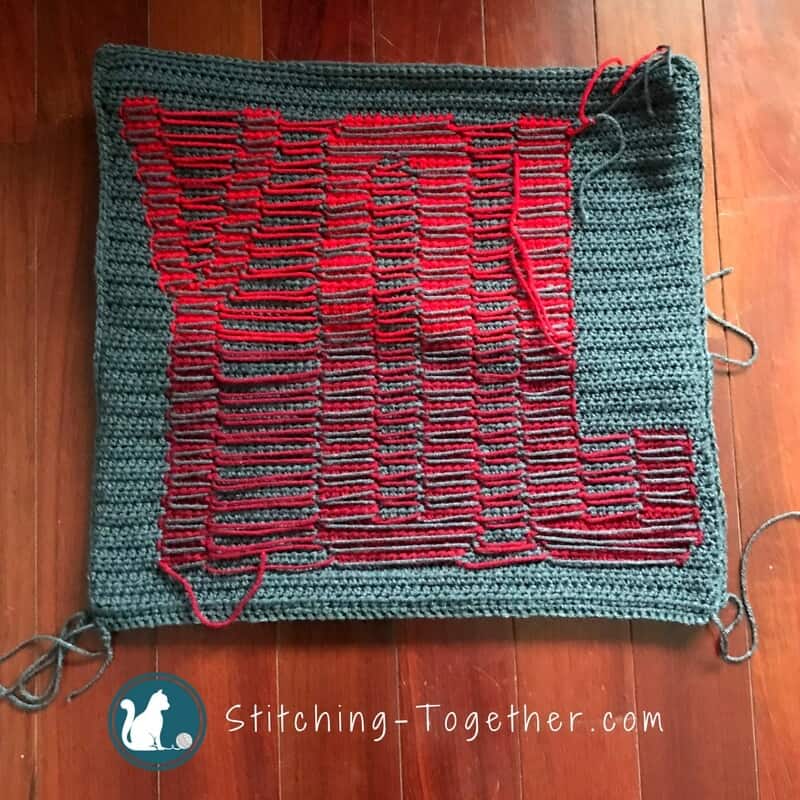 Gauge:
4" x 4": 12 hdc by 11 rows
Front Panel:
Row 1 (row 50 on the graph): fdhc 66
Follow graph to create the front of the pillow – each square is one hdc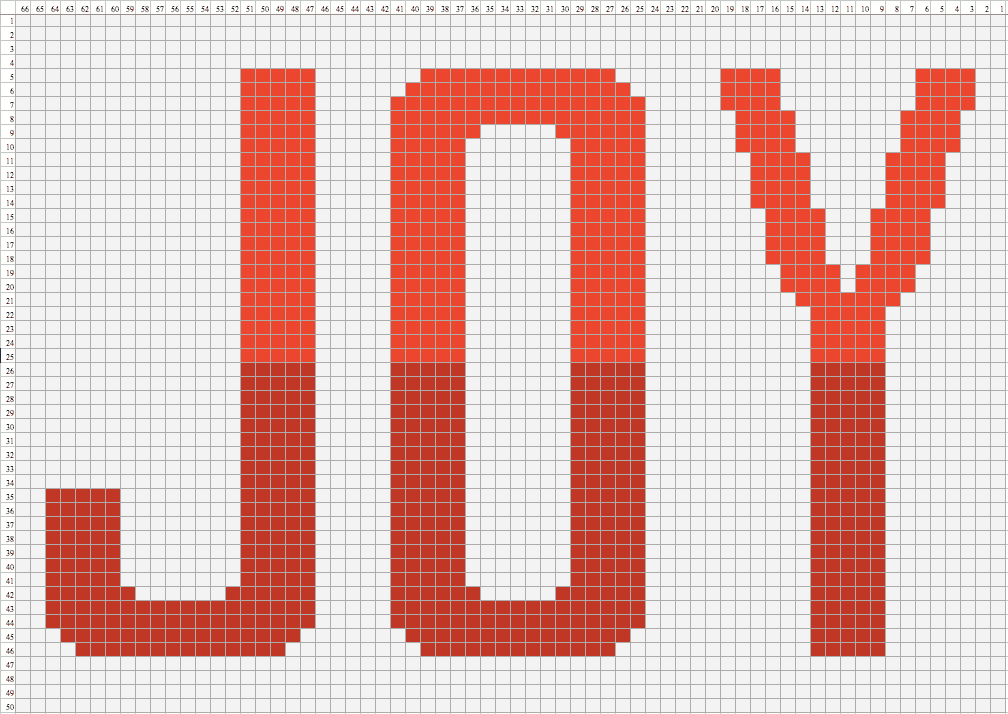 Pillow back:
Panel 1 (shorter panel)
Row 1: with Charcoal fhdc 66
Row 2- 25: hdc in each hdc (66)
Panel 2 (longer panel)
Row 1: with Charcoal fhdc 66
Rows 2-35: hdc in each hdc (66)
Joining:
Place panel 2 on top of the RIGHT side of the front panel lining it up with the top of the front panel. Place panel 1 on top of panel 2 and the front panel lining it up with the bottom of the front panel.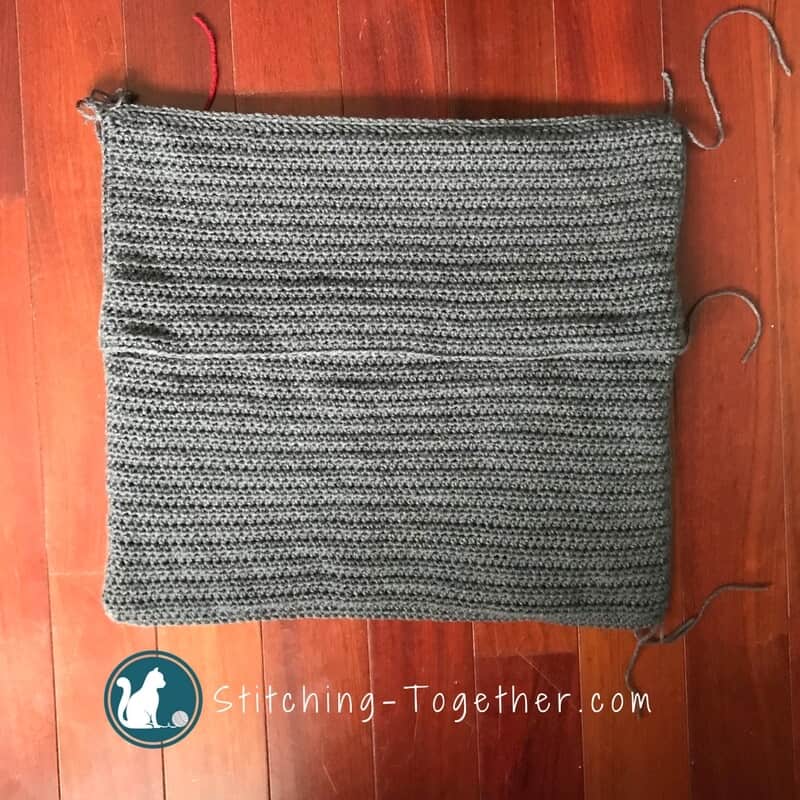 See the other pillow covers in this series:
And check out the Crochet Christmas Pillow Patterns Roundup for even more great crochet Christmas cushion ideas.
Ready to get started?
Grab your materials:
Ad-free PDF Pattern – Ravelry
Red Heart Super Saver – Amazon (Check prices before ordering – some colors are an amazing deal!)
Clover Amour Crochet Hook Size J, 6.0 mm – Amazon
Set of 10 Clover Amour crochet hooks – Amazon (BEST DEAL)
Tapestry Needles – Amazon
20 x 20 Pillow Insert – Amazon