Disclosure: This post may contain affiliate links. Please visit my About page for disclosures, Privacy Policy and more information.
A beautiful crochet throw pillow pattern inspired by the soft spring blooms we long for each winter! Enjoy the free pattern you can find below or purchase a printable version for a small fee.

Don't you just love the first hints of spring? Birds start chirping, trees bud, and here, in Minnesota, we actually start to see the sun regularly. It's just a wonderful season of fresh beginnings!
The colors in this pillow are perfect for adding a little spring to your space! They aren't too bright but will surely brighten up your space.
Related: Cactus Crochet Pillow Pattern
There are quite a few notes and stitch instructions to cover for this throw pillow pattern so please be sure to read them before getting started on the pattern.
Related: Geo Crochet Pillow Pattern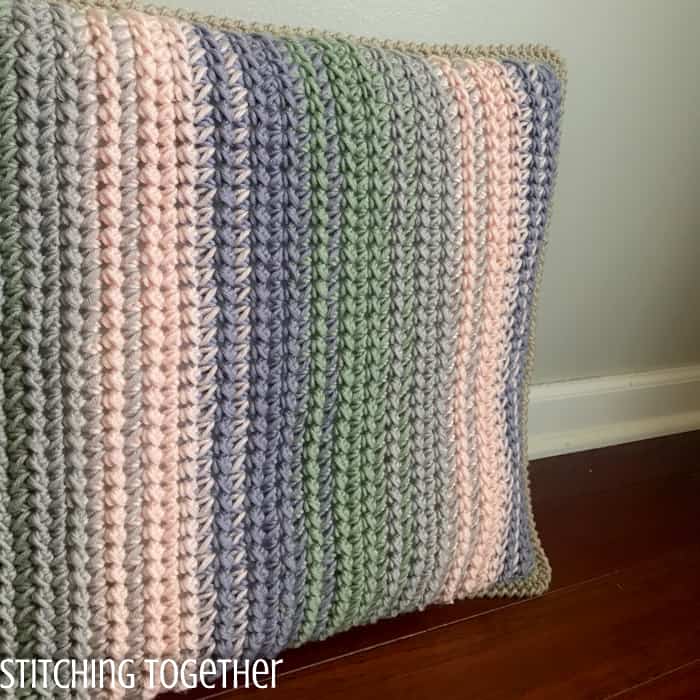 What about the yarn for the Spring Blooms Crochet Throw Pillow?
To get this absolute gorgeous blending of colors I used Caron x Pantone yarn, which is such a fun yarn concept! You get five coordinating colors all perfectly matched so you don't even have to think about it.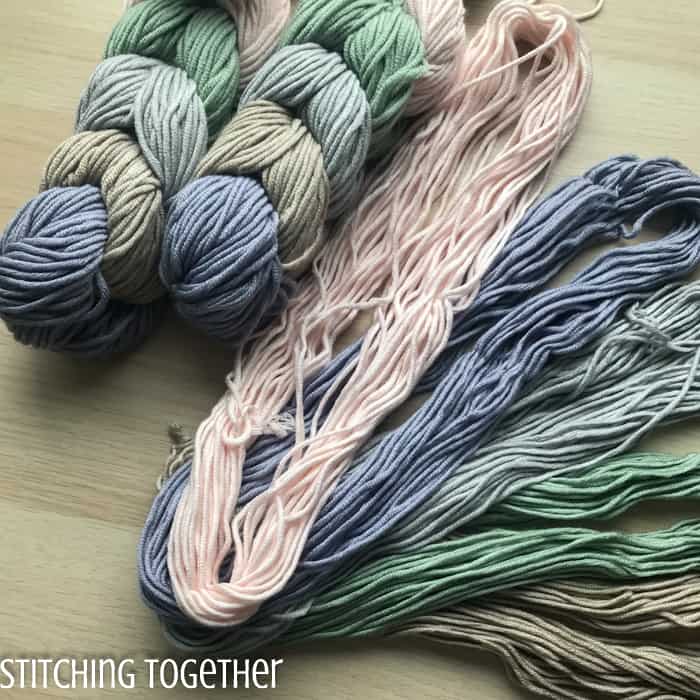 The yarn itself it a merino blend (20% Merino, 20% Nylon, and 60% Acrylic) which is soft and easy to work with. It is probably one of the thinnest, category 5 bulky yarns that I have ever used, so keep that in mind if you are looking to use a different yarn.
In each braid (each grouping of 5 mini skeins) you get 3.5 ounces total of yarn, which is 0.7 ounces per mini skein.
That's PERFECT for a small project! Think hats or mittens.
But every time I design a new pillow cover, especially if it is has been awhile since the last one, I manage to forget they aren't really small projects. Combine that fact with the fact that the modified half double crochet takes more yarn than a normal hdc, and you have a project that take significantly more yarn than what is in those mini skeins.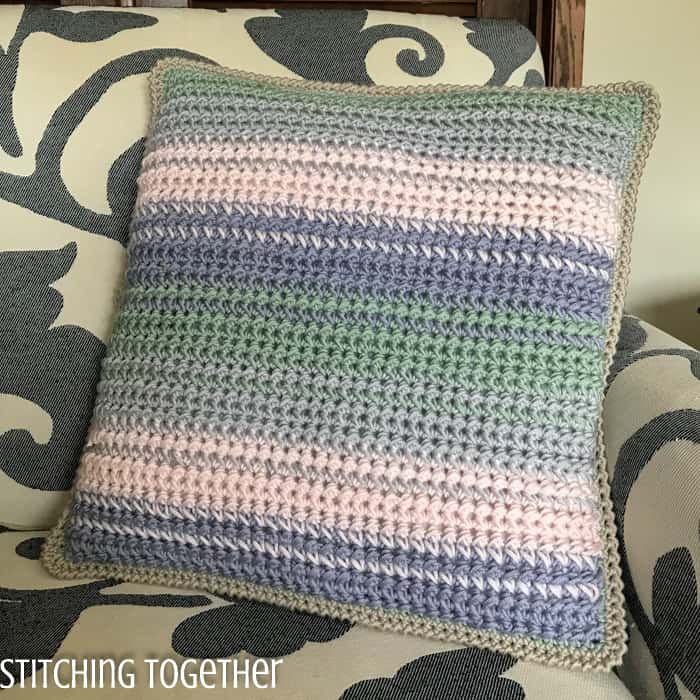 I found the regular Pantone yarn on clearance at Michaels as they are clearing it out to bring in the new Pantone Bamboo line which made using this yarn a more affordable option for me.
If you don't want to deal with all the color changes from the mini skeins (not to mention that at least 1 mini skein in each braid had a knot in it too) or the price, using regular full size skeins of another yarn like Red Heart Soft or Vanna's Choice would probably be easier!
Save the Spring Blooms Crochet Throw Pillow on Pinterest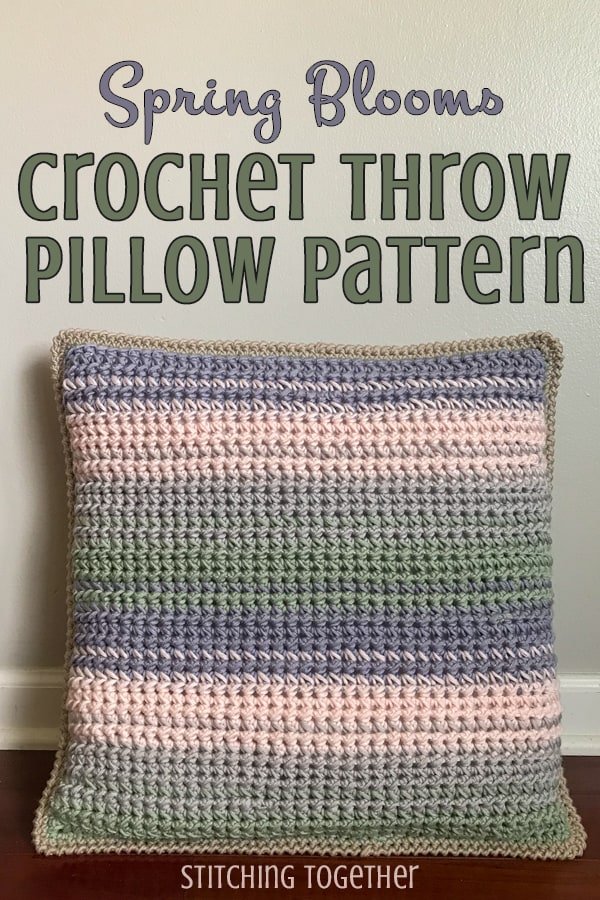 Spring Blooms Crochet Throw Pillow Pattern
Looking for an ad-free PDF of this pattern? You can purchase one here: