Disclosure: This post may contain affiliate links. Please visit my About page for disclosures, Privacy Policy and more information.
Are you the kind of person who walks through a store or browses through Pinterest and thinks "hey, I can make that!"? Before I had kids, I thought that WAY more often than I do now, but every once in awhile the inspiration still strikes. That's how this Modern Crochet Wall Hanging came to be….sort of….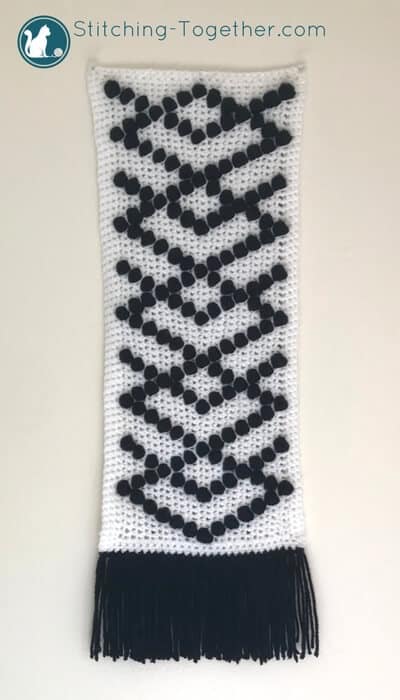 Why only sort of? Well, I was inspired by a pillow, which isn't quite a wall hanging last I checked. Once I designed and started on the pillow cover, I suspected that the kiddos would have a hard time not tugging on those bobbles. (Our throw pillows tend to get used and well loved.) Hanging it on the wall means we can still enjoy seeing the pattern and texture but it's just out of reach from grabby little hands.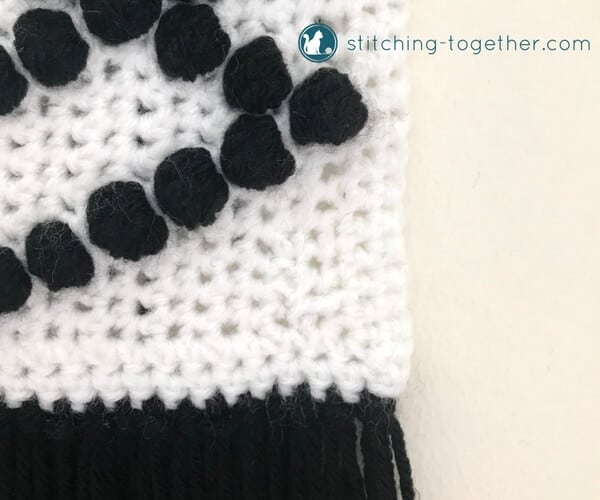 Don't the black bobbles just add the greatest texture and contrast? When you're working on a pattern where the bobbles are the same color as the rest of the fabric, any quirkiness in the bobbles blends right in. Not so much with black bobbles on a white background! Those quirks start to look like mistakes. Getting good, mostly consistent bobbles took some practice. They still don't look perfect but I'm probably being picky!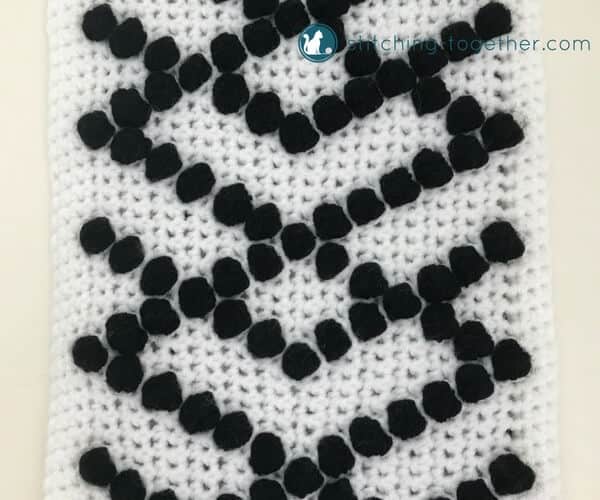 Modern Crochet Wall Hanging
Purchase the ad free PDF of this pattern which includes the graph and stitch tutorial.
Skill Level: Easy
Materials: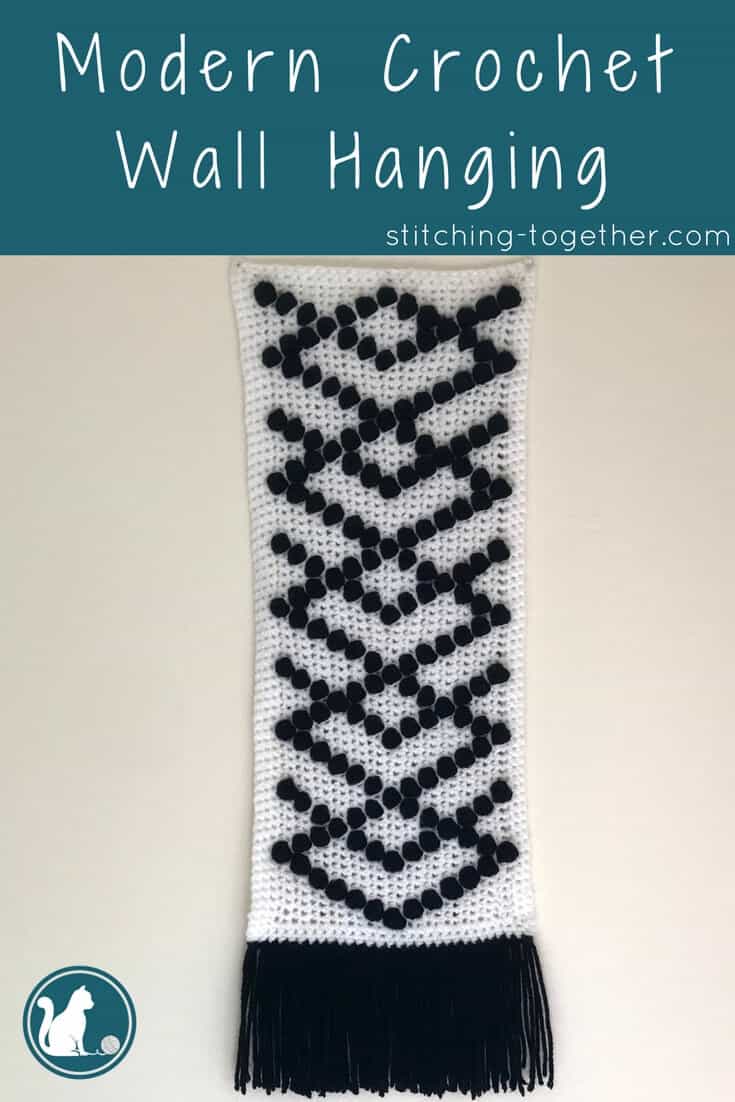 Abbreviations:
ch(s): chain(s)
sc(s): single crochet(s)
st(s): stitch(es)
dc(s): double crochet(s)
Finished Size:
9″ W x 21″ L (after blocking). The fringe adds another 4.5-5″
Gauge: 
4″ x 4″ sc = 12 st by 14 rows (taken after blocking)
Stitch Instructions:

1. To make the black bobbles yarn over with black.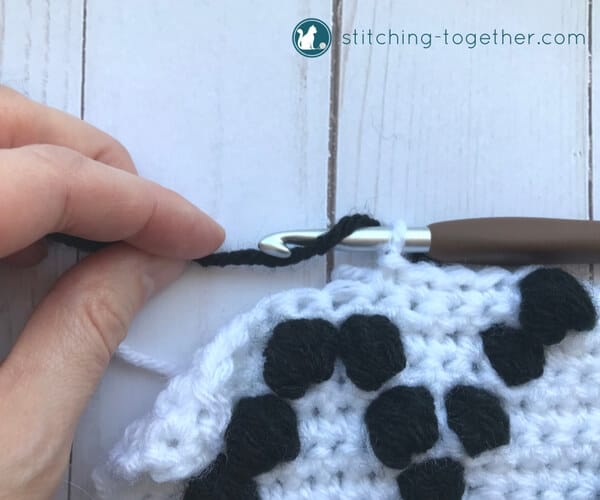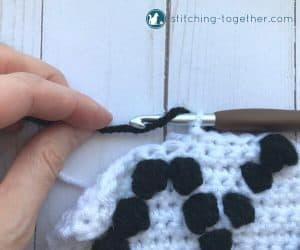 2. Insert hook into the next stitch and pull up loop.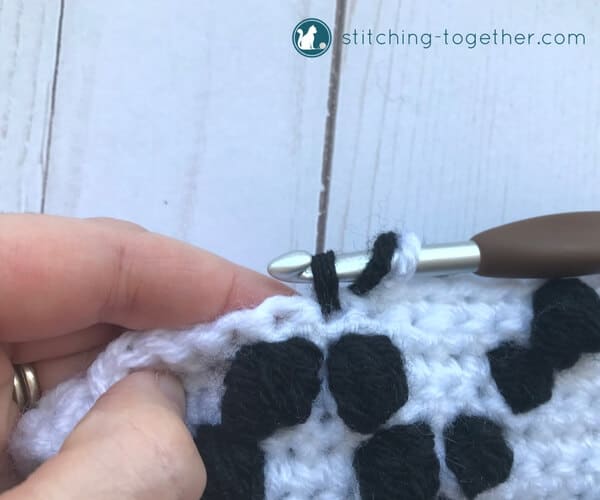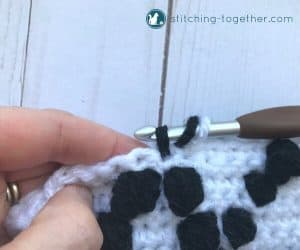 3. Yarn over and pull through 2 loops.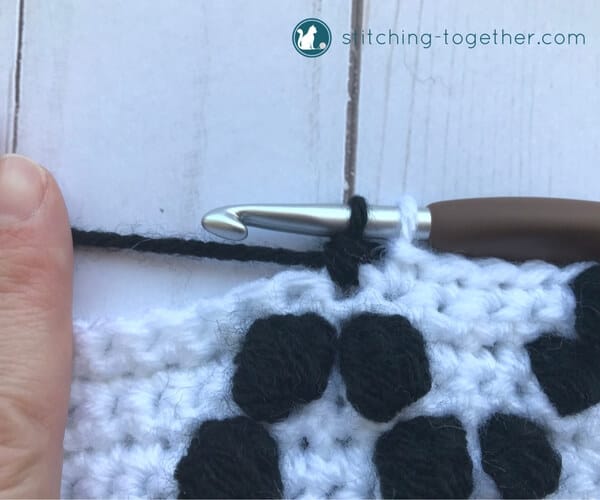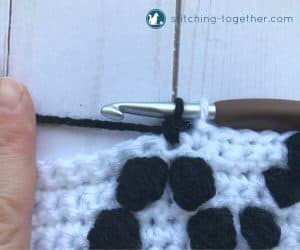 4. Repeat steps 1-3 four more times in the same stitch.  There will be 5 incomplete double crochets on your hook.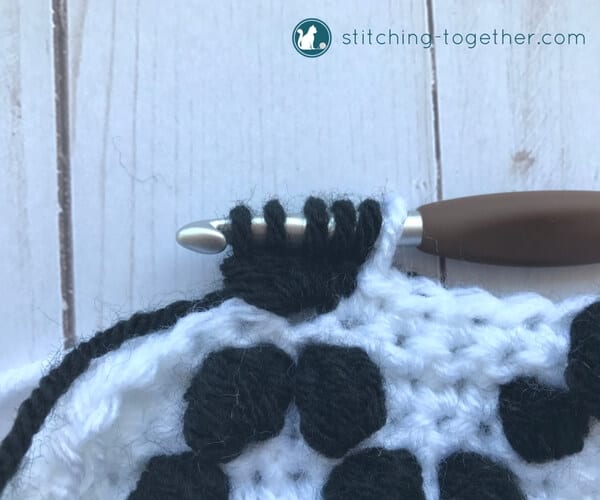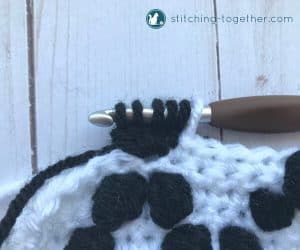 5. Yarn over with white.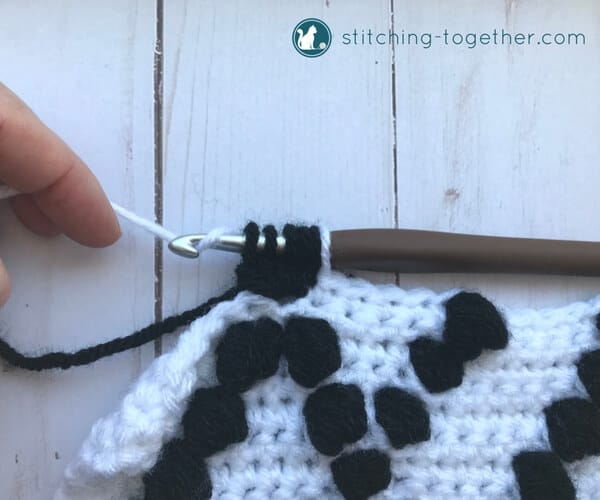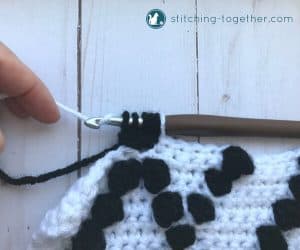 6. Pull through all loops on hook.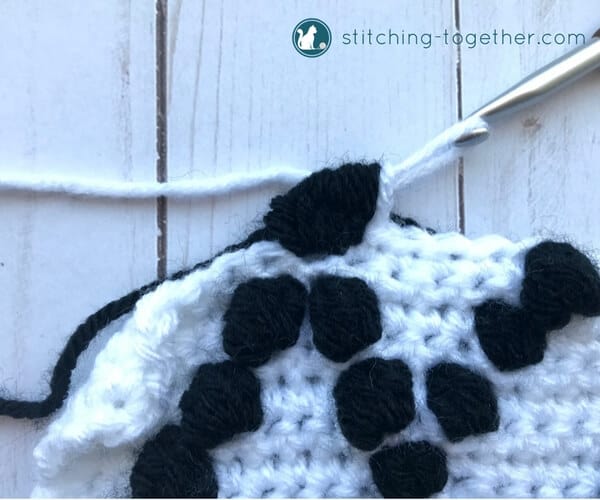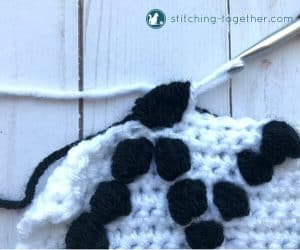 7. Single crochet into next stitch.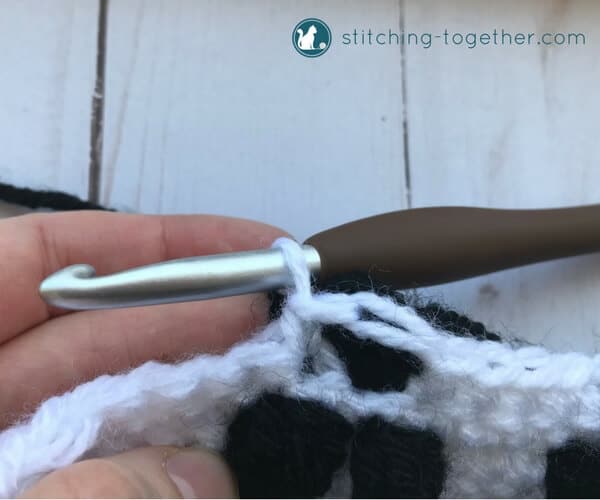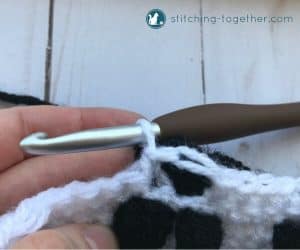 8. Push bobble to the front side of the fabric.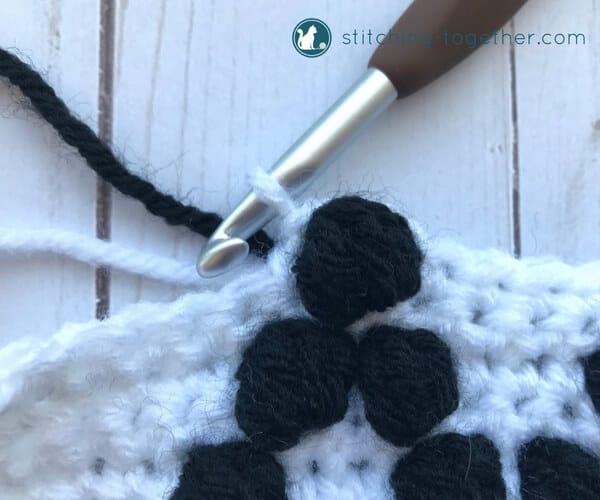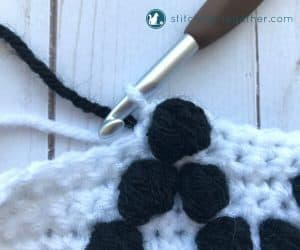 Notes:
The pattern is worked horizontally rather than vertically so when you hang it, the rows run up and down instead of side to side.
Adding the fringe first and then blocking it is the best way to keep the shape of the final piece of fabric. I did it the other way around and the bulk added from the fringe made the fabric lose shape a bit. I used a fabric steamer (link leads to Amazon) to block the fabric and straighten the fringe.
Pattern Instructions:
ch 64, sc in 2nd ch from hook.
Follow the graph below. Each white square represents one sc and each black square represents one bobble.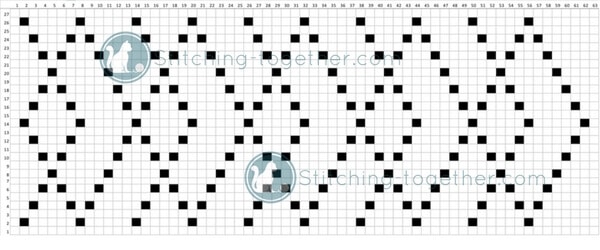 Border: Add 2 rows of scs around the entire edge. At each corner,  sc, ch 1, sc in the corner stitch to keep the corners square. Weave in ends.
Fringe: Cut 62 12″ pieces of black yarn. Add fringe using 2 strands of yarn in each stitch along the bottom.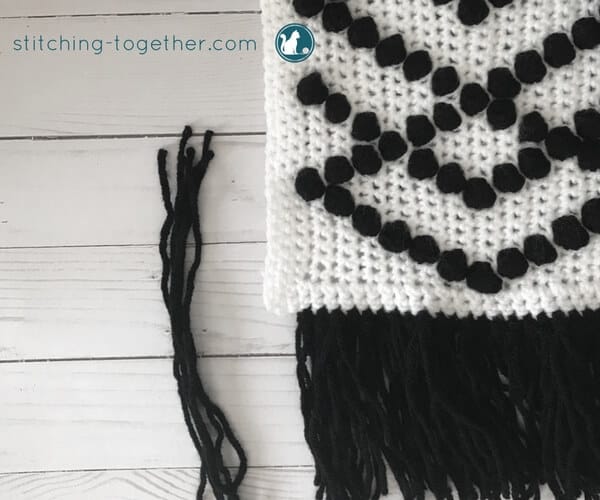 Where will you put your modern crochet wall hanging?
Purchase the ad free PDF of this pattern which includes the graph and stitch tutorial.
Add to your favorites on Ravelry
If you make this, please tag me on social and use #stitchingtog. I love seeing your makes!