Disclosure: This post may contain affiliate links. Please visit my About page for disclosures, Privacy Policy and more information.
You'll love this Peekaboo Puff Stitch crochet hat pattern and I suspect it may become your favorite hat of the season.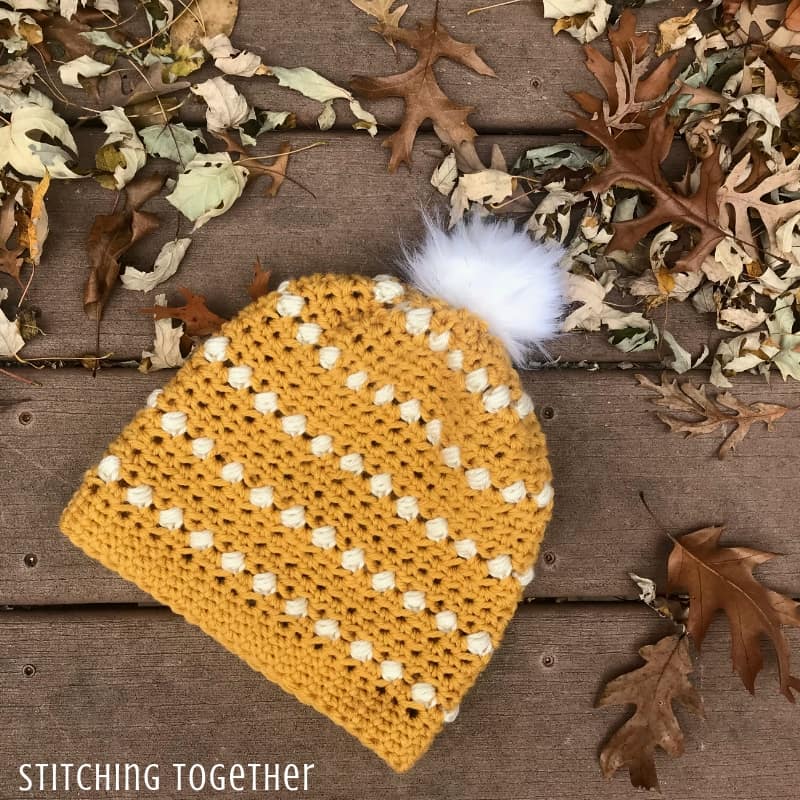 Doesn't that mustard color, with the pop of ivory just put you in the mood for fall? Can you picture the gorgeous colors of the changing leaves, the smells of cinnamon and chimneys, the sounds of leaves and pinecones crunching under your feet as you take a deep breath and take it all in?
Fall welcomes in a season of rest: the trees rest, the animals rest, NATURE rests but we continue in our usual busyness. Maybe this fall and winter we can work to rest a bit more. (Isn't it crazy that rest is something we have to work at and be intentional about?)
As crocheters, with crochet-season in full swing, when we craft and create we do enjoy bits of rest as we should.
Keep crocheting, keep creating, keep choosing to make time to enjoy the beautiful moments of the season. We won't regret slowing down.
Related: Coco Crochet Slouchy Hat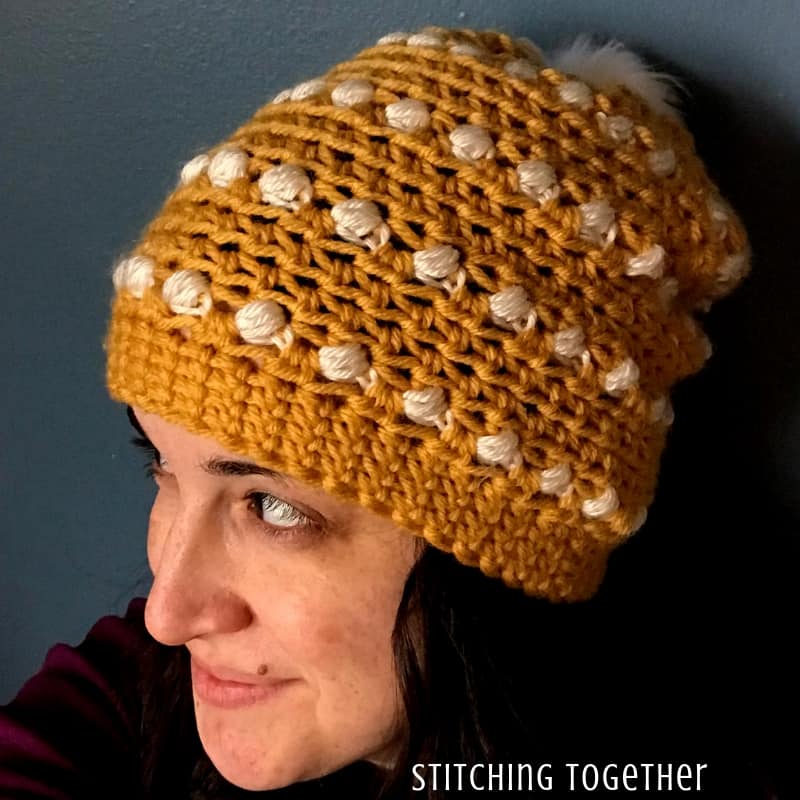 Once you've brought this crochet puff stitch hat pattern to life, you can make the matching Peekaboo Puff Stitch Cowl. It's made very similarly to the Peekaboo Puff Stitch Hat so after you've made the hat, the cowl will be a breeze.
Like the cowl, the yarn I used for the hat has been discontinued so you'll want to check out the other recommendations below if you'd like a similar color/feel. Really, the hat will work in any worsted weight yarn so your options are only limited by your stash or your next trip to the yarn shop.
Related: North Shore Slouchy Hat
Don't forget to save the Peekaboo Puff Stitch Crochet Hat on Pinterest!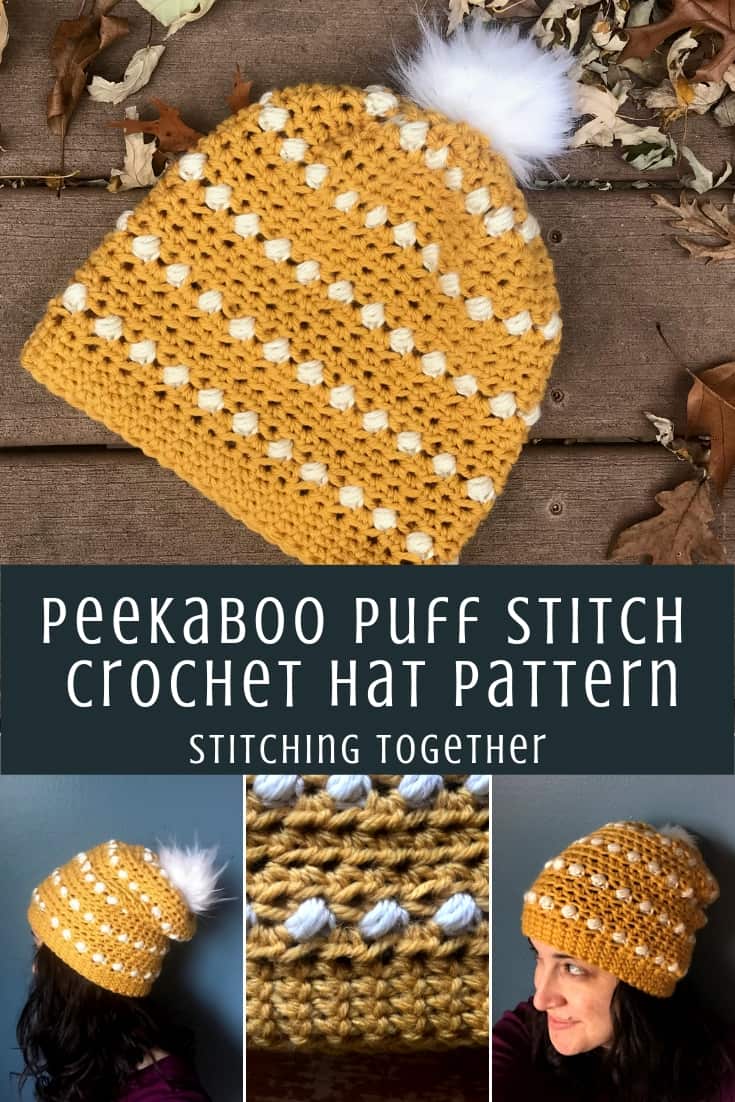 Peekaboo Puff Stitch Crochet Hat
Skill Level: Easy
Materials:
2 skeins of #4 medium worsted weight yarn in different colors (3.5 oz, 145 yds)

Sample used 1 skeins Hobby Lobby, I Love this Wool Blend in Mustard and less than 1 skein in Natural
Save time and shop the materials online!