Disclosure: This post may contain affiliate links. Please visit my About page for disclosures, Privacy Policy and more information.
Is it too much to declare that you'll love this chunky yarn crochet hat pattern? It has a relaxed fit, wonderful texture, and fun stitches! If you can half double crochet, you can easily learn the modified half double crochet used in this hat!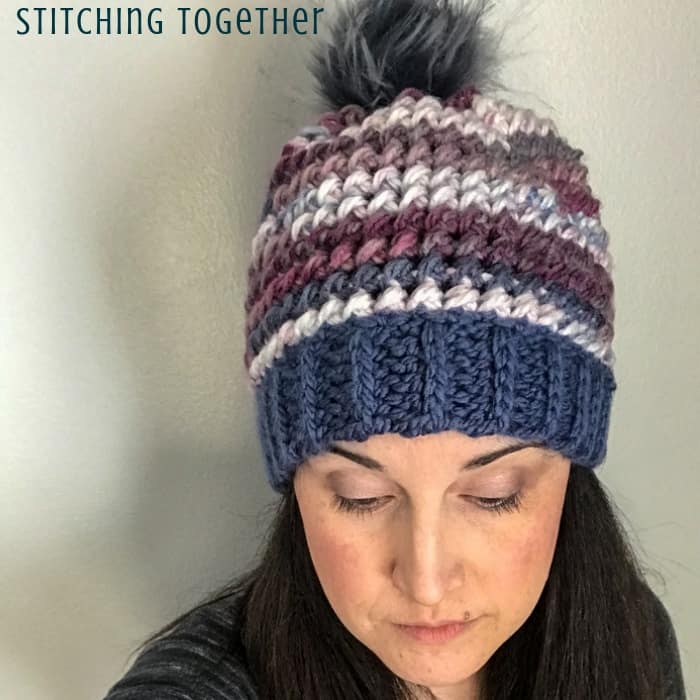 Below you'll find the free crochet pattern for an adult sized hat and a child sized hat. If you prefer to have a pattern that is nicely formatted for printing you can purchase one here for a small fee. Either way you'll want to make sure you save it on Pinterest.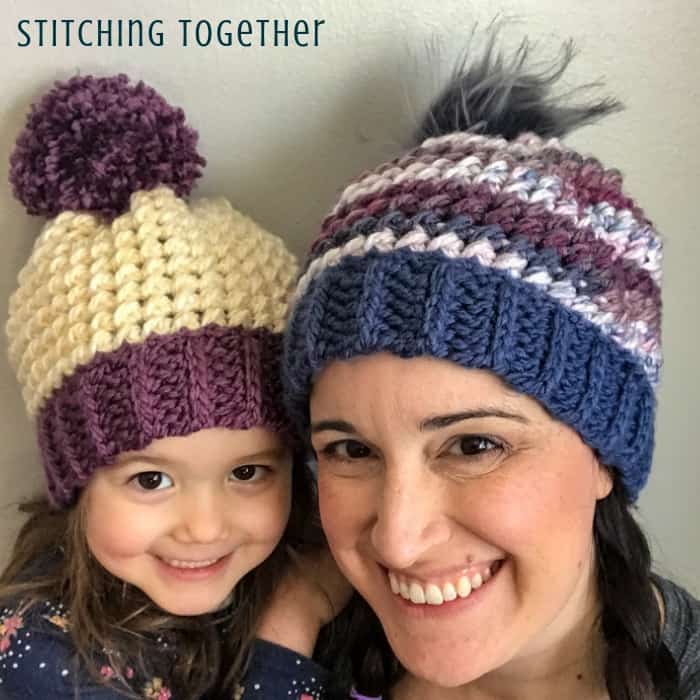 We are coming to the end of warm winter hat season which is always bittersweet.
Snow thawing and flowers blooming couldn't be sweeter but warmer weather does mean that more people are putting down their hooks and heading outside. Getting outside is WONDERFUL but our little crochet community just takes a bit of a summer vacation and it gets a little lonelier in the online world.
Related: Coco Crochet Slouchy Hat
No need to worry about that yet though! We are still expecting another snow storm this weekend and my daughter's new chunky hat came in handy today while playing hard in the snow.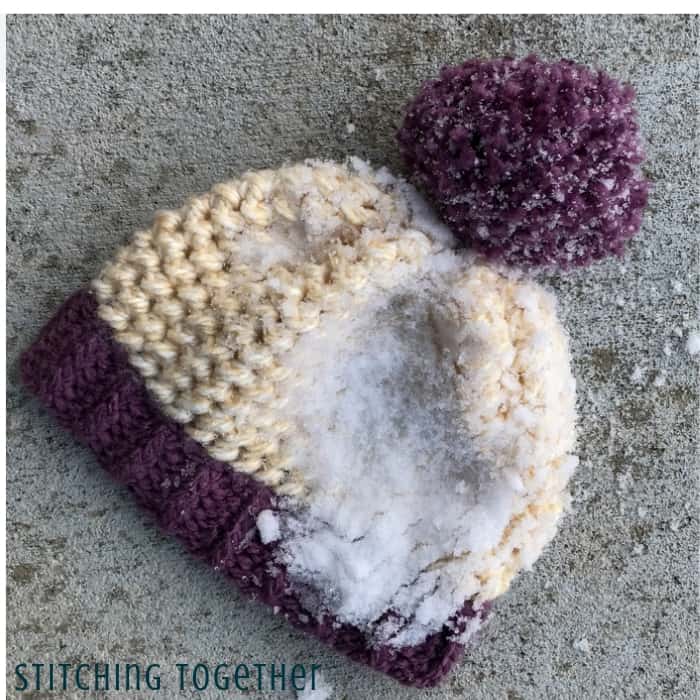 Yarn used for the Chunky Crochet Hats
For both the adult and kid version, I used I Love This Chunky Yarn from Hobby Lobby which is a #5 bulky weight plied yarn. I really liked how it added even more texture to the already textured surface of the crochet stitches and was easy to work with!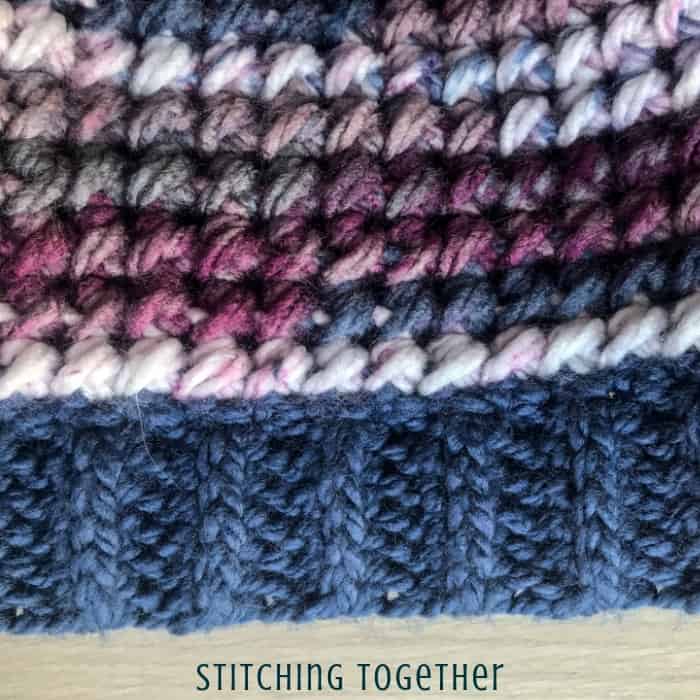 The French Lilac and Heathered Ivory colors used for the child size have been discontinued but Plum Berry and Sand Frost would be great substitutes which I think will look even better.
Once I got the Heathered Ivory home from the store and saw it in natural light, I thought it should have been named Buttered Popcorn…… which is great for a snack but I wasn't so sure about the color on a yarn. It did work up prettier than I thought it would.
Related: Crochet Hat with Band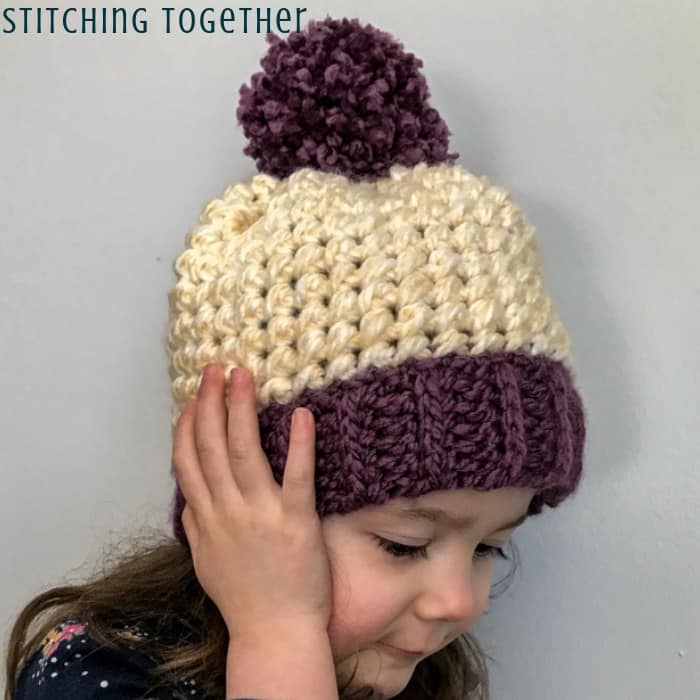 Love This Chunky Yarn Crochet Hat Pattern
Looking for an ad-free PDF of this pattern? You can purchase one here: