Disclosure: This post may contain affiliate links. As an Amazon Associate, I earn from qualifying purchases. Please visit my Privacy Policy for disclosures and more information.
Do you have some thin yarn in your stash that you just aren't sure what to do with it? Perhaps you have your eye on some lightweight yarn in the store or you're just ready to venture into a new yarn weight you haven't tried yet.
Whatever the reason, here are some great ideas of things to crochet with thin yarn.
You'll find links to each free crochet pattern below the pictures. Some of the patterns are found right here on Stitching Together, while the rest will lead you to some other great designers.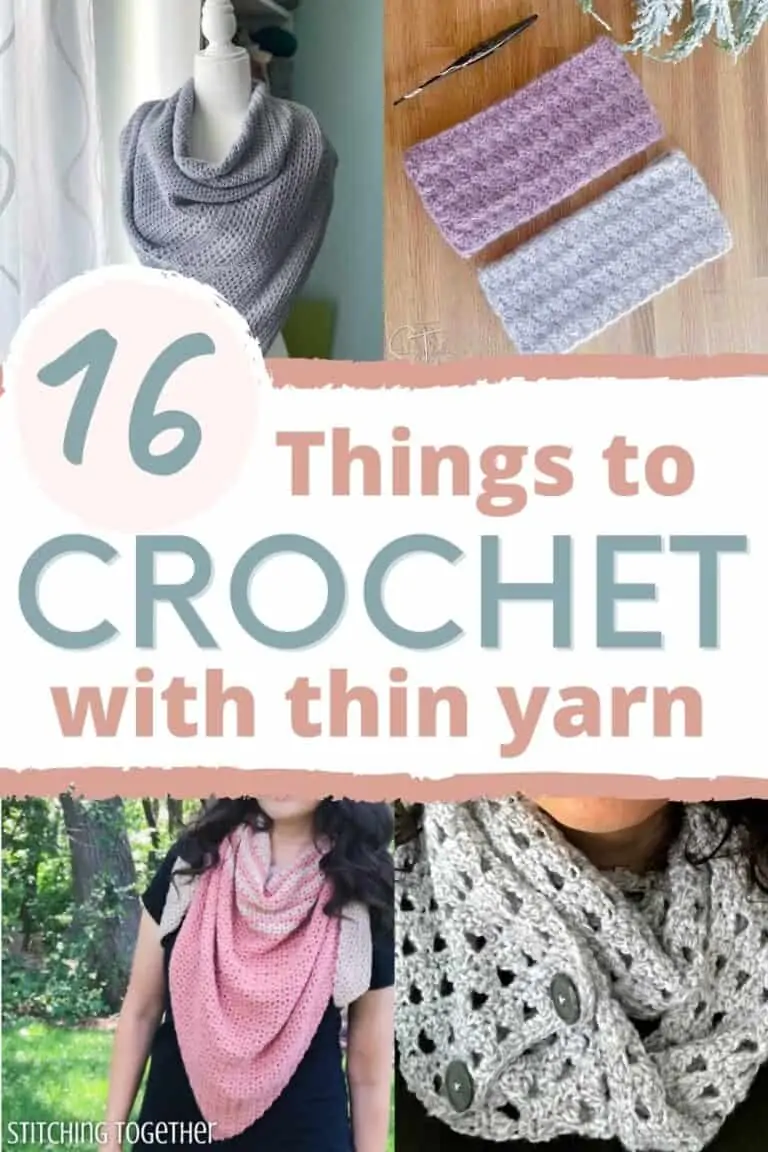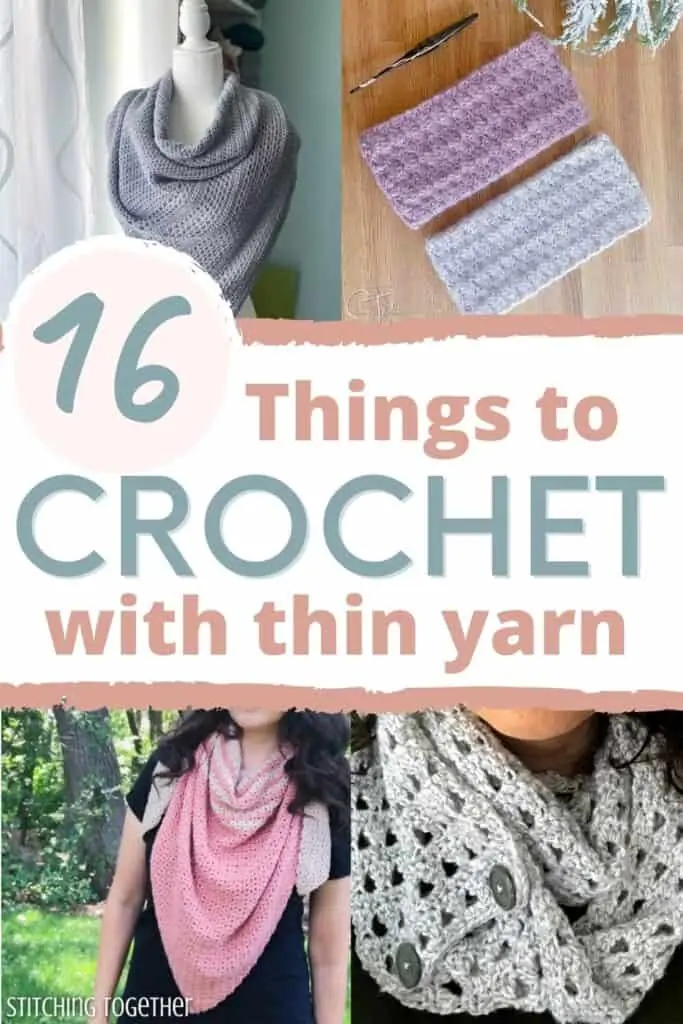 What to Crochet with Thin Yarn
When referring to thin yarn, we are talking about Category 3 lightweight yarn.
It seems that when most of us started crocheting, we start with worsted weight yarn or bulky yarn so we don't always know what to do with thinner yarn.
Thankfully you can use the same crochet stitches and make the same items that you can with medium-weight yarns. The size of your crochet hook will change depending on the size of the yarn, but the way you make your stitches doesn't change.
I tried to include a range of different types of crochet projects in this round-up so you can see a variety of different options. There are small quick projects as well as larger patterns like wearables.
Light Weight Yarn Crochet Patterns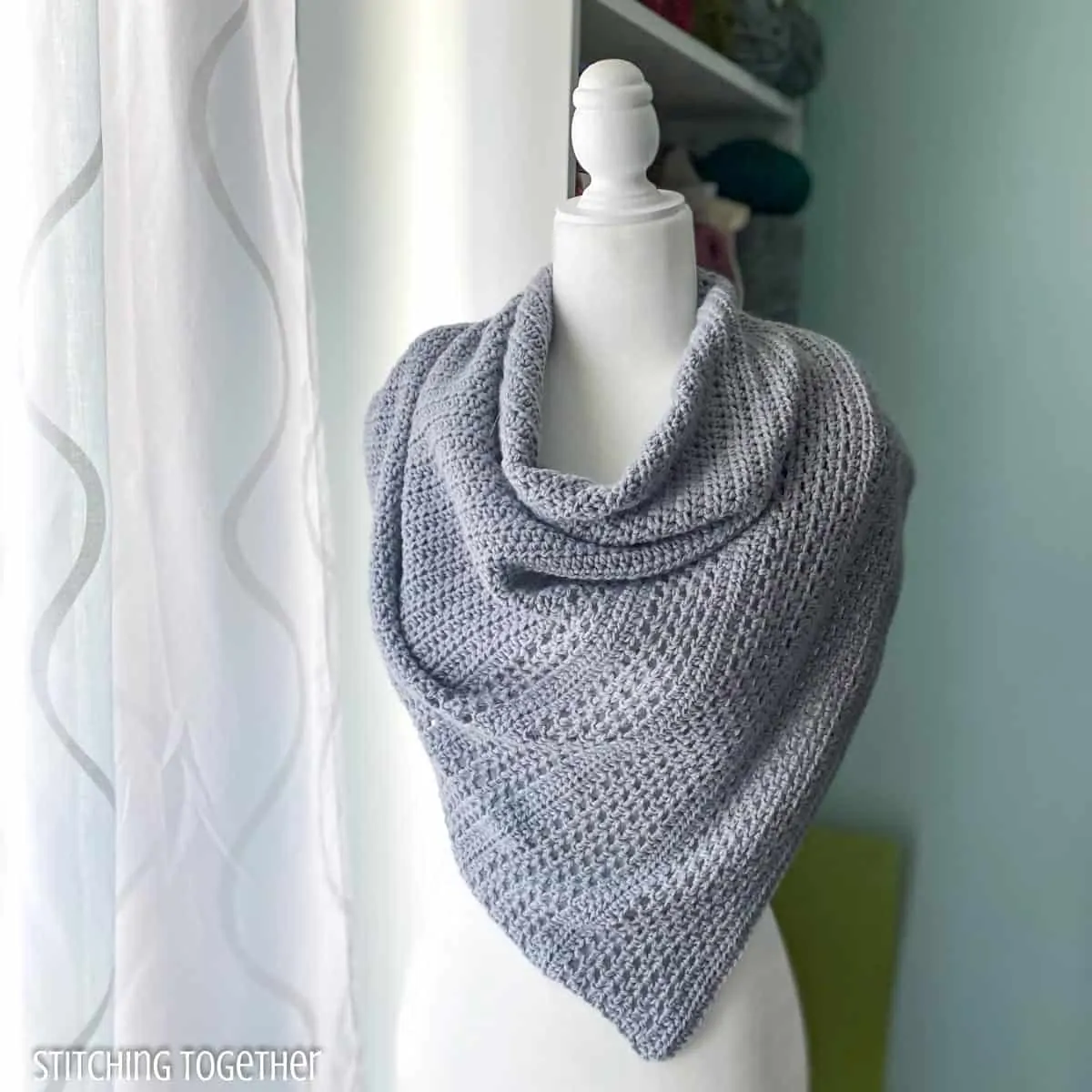 Cedar Creek Easy Crochet Shawl Pattern
The Cedar Creek Shawl is made with a lightweight yarn cotton blend. It's perfect wrapped as a shawl or worn as a triangle scarf. You'll love the easy stitches and how quickly it works up.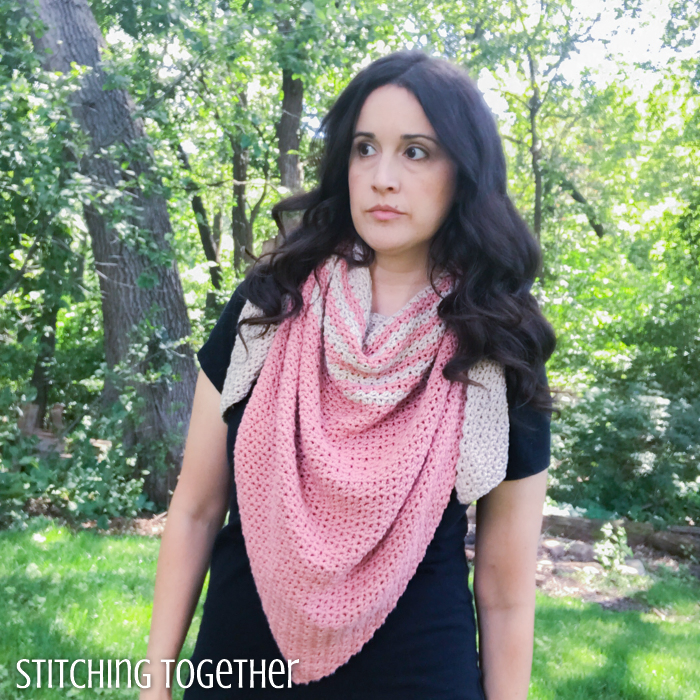 Like the Cedar Creek Shawl, the Tela Triangle Shawl is made with a cotton blend and works as a shawl or scarf. Since it has a solid stitch pattern, it is a little denser than the Cedar Creek Shawl and is good for cooler weather.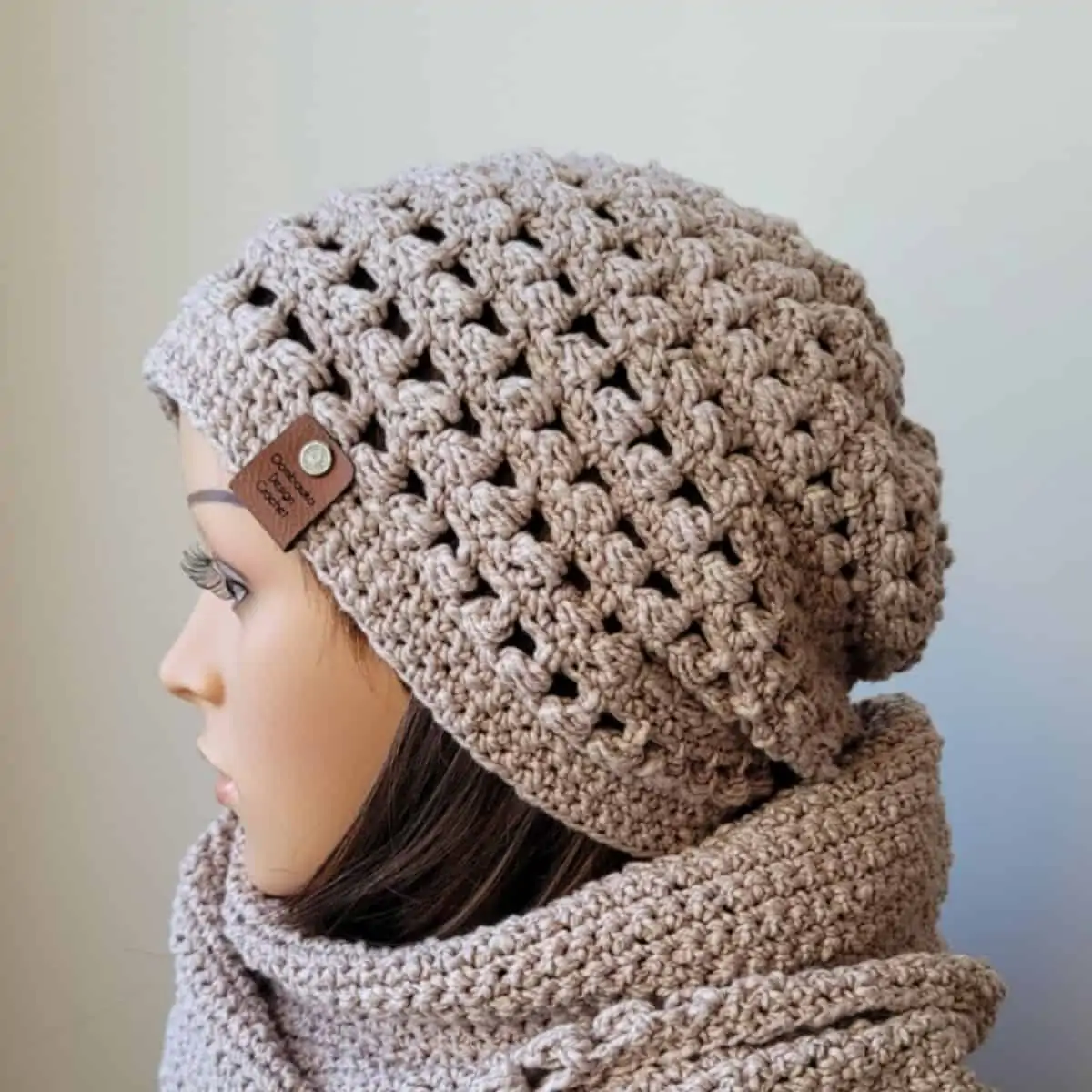 2021 Happy To Be Here Hat Pattern
This gorgeous hat was designed by Rhondda at Oombawka Design. It's made with 100% cotton yarn and the pattern includes instructions for 5 different sizes. There's also a matching scarf pattern so you don't want to miss that.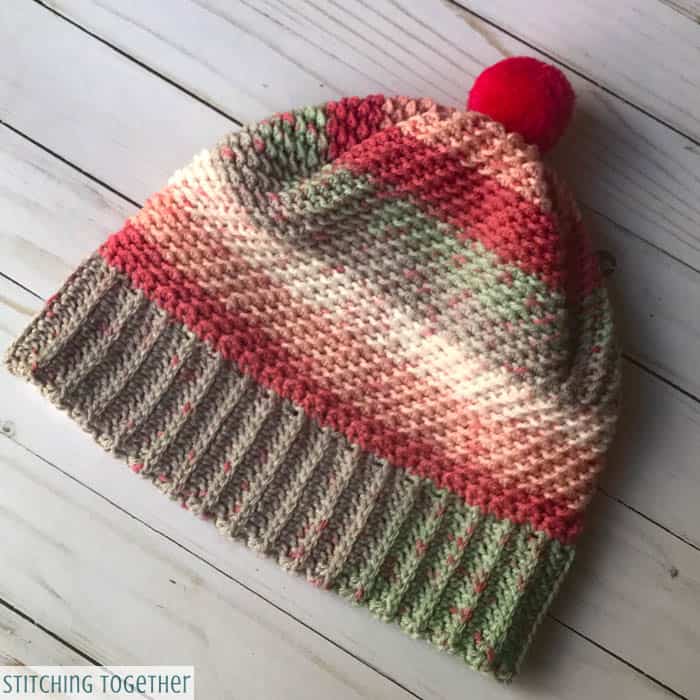 This is a super cute hat with loads of texture that uses one Caron Cupcake which is an acrylic yarn that includes a cute little pom pom. Since you work the brim first and then up from there, it is easy to make just the size you need.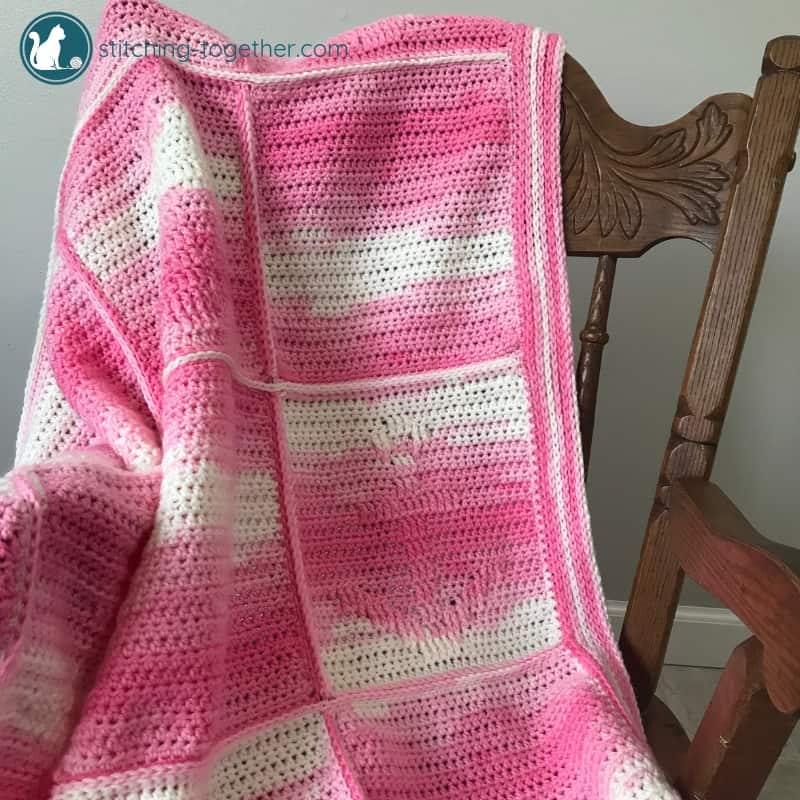 Made up with regular half double crochet squares and squares that have a subtle anchor motif, this baby blanket makes a unique and thoughtful gift. The thin yarn gives a lighter blanket that's perfect for a summer baby.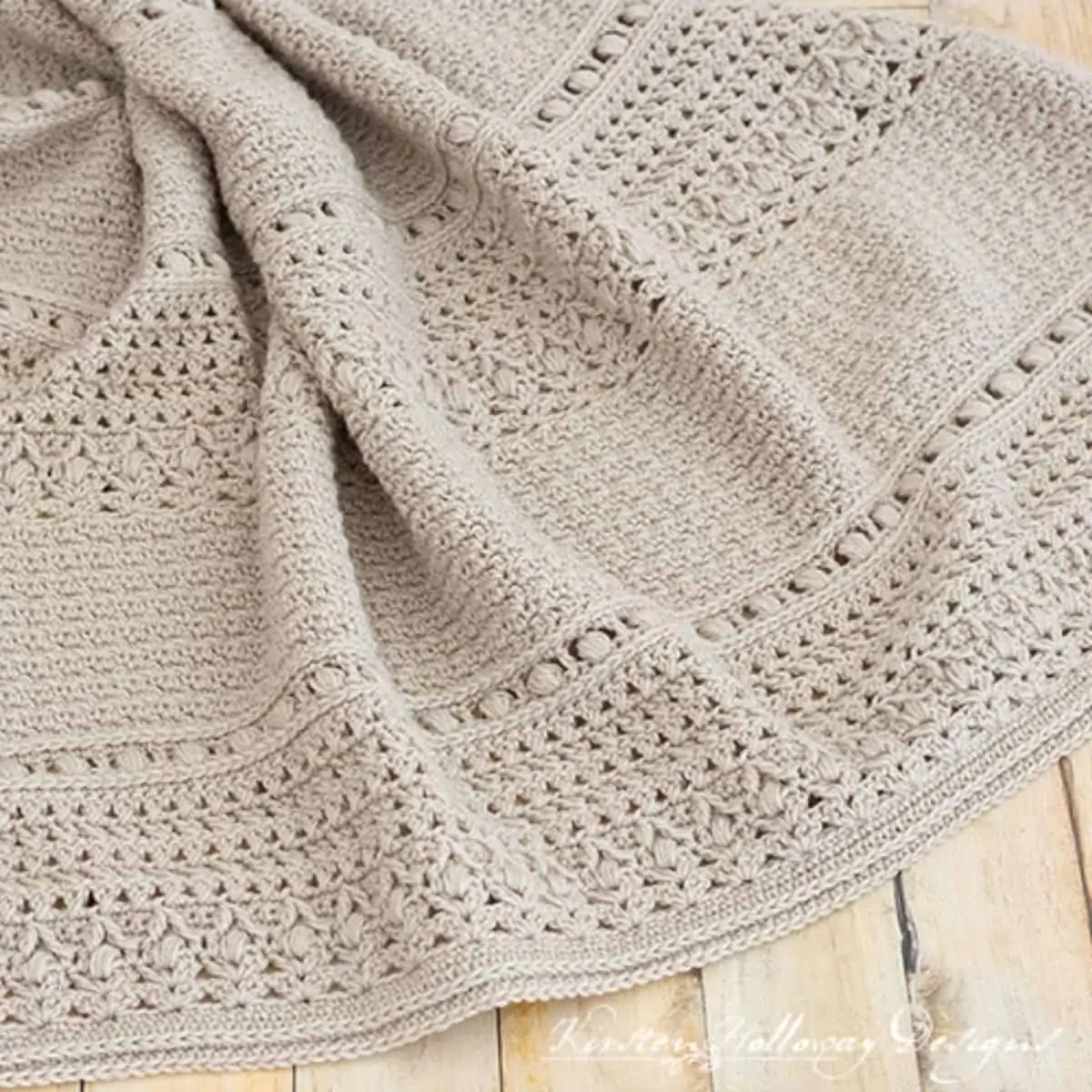 This classic baby blanket by Kirsten Halloway Designs uses a beautiful blend of stitches to create one of the most gorgeously textured blankets I've ever seen. It includes instructions for four different sizes of blankets.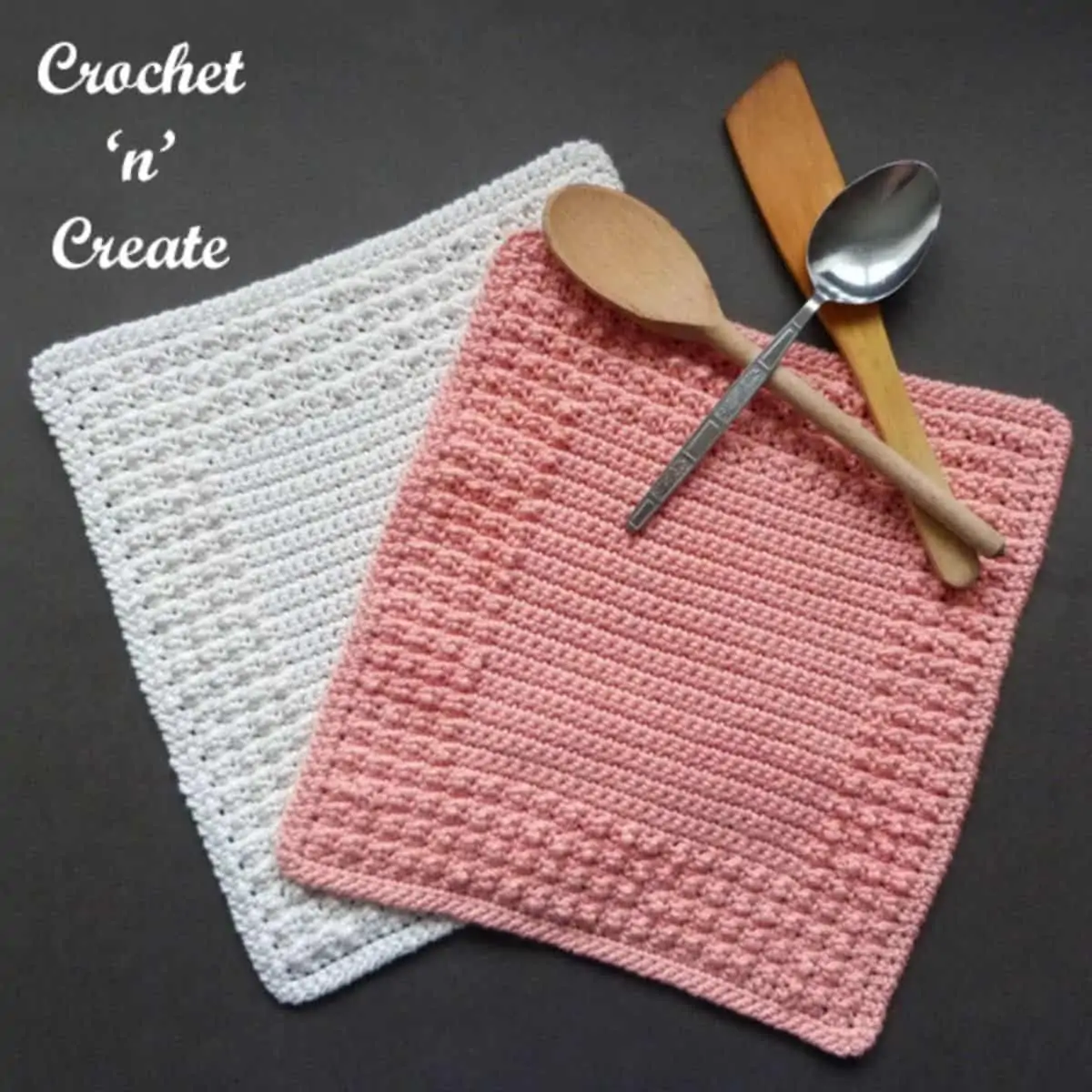 Heather at Crochet 'n' Create has so many lovely patterns to crochet with thin yarn that it was hard to choose! I love the look and texture of her farmhouse dishcloth set which uses a DK weight cotton yarn.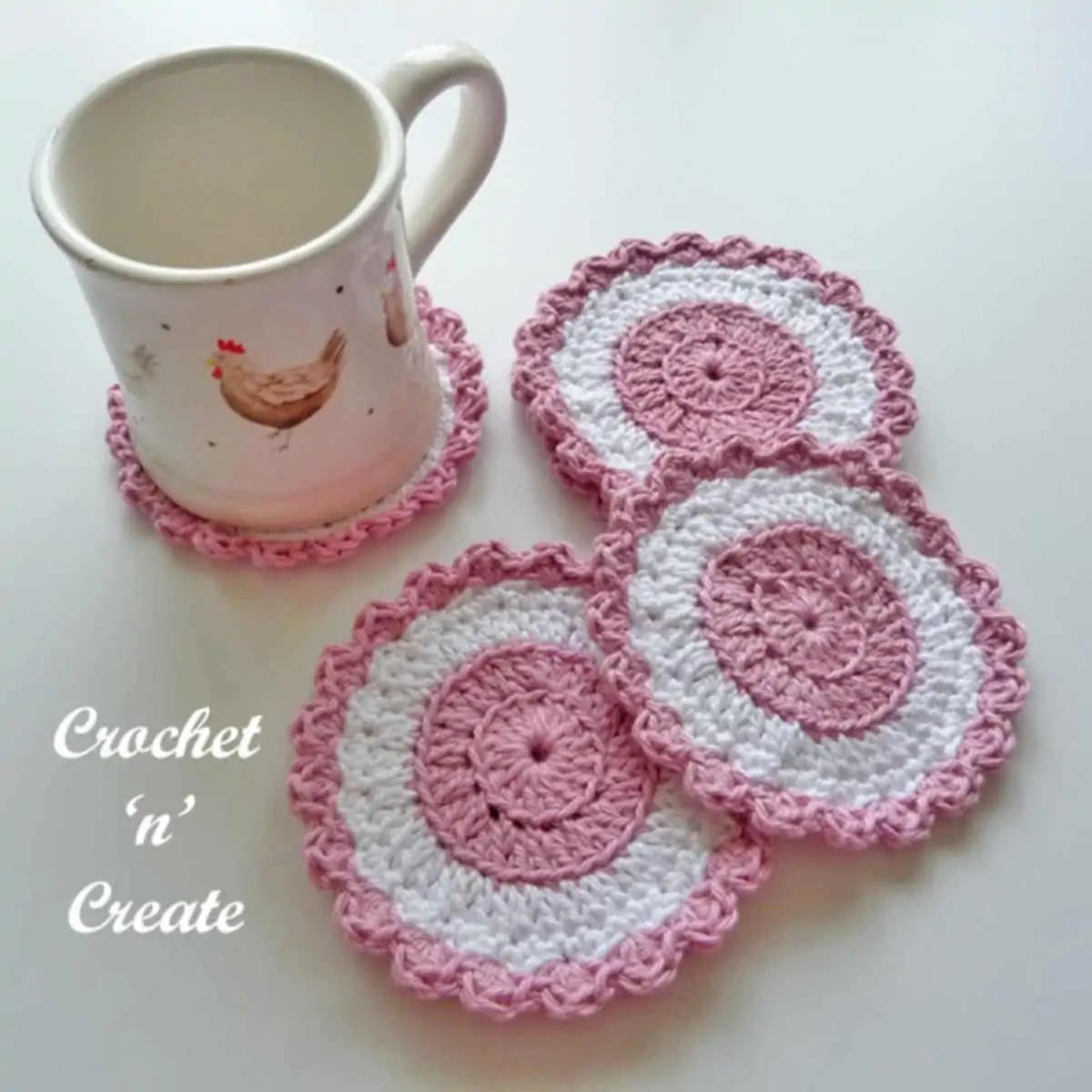 Another gorgeous pattern from Heather at Crochet 'n' Create! These cute coasters also use thin cotton yarn and would make a great housewarming gift. Be sure to hang out on her site for a while to see many other lovely patterns.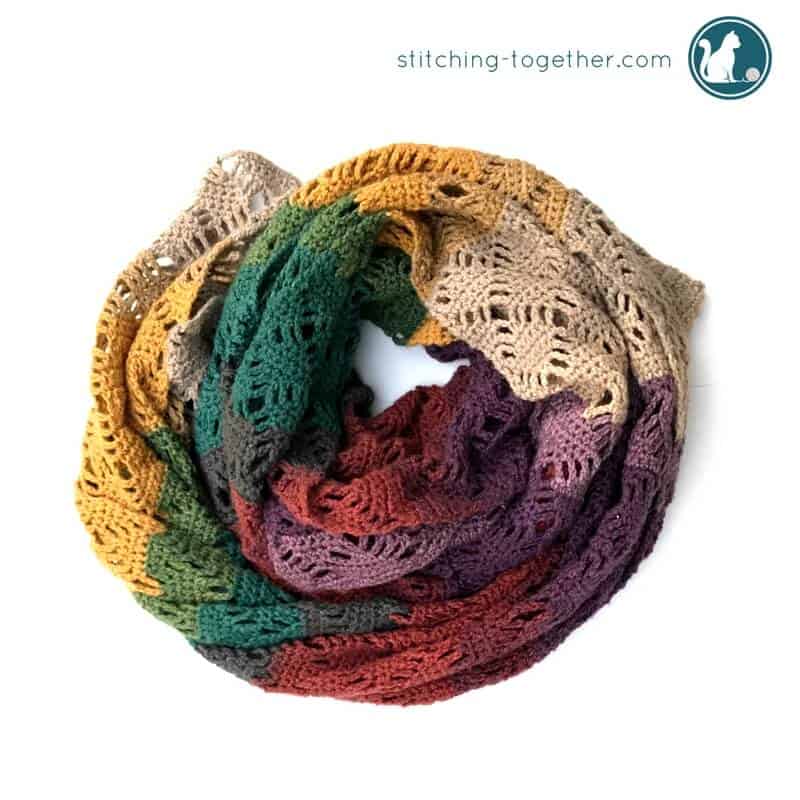 Wrap me in Diamond Crochet Scarf
This gorgeous oversized scarf is made with 100% acrylic category 3 yarn and it looks just as beautiful in a solid color yarn as it does in self-striping yarn.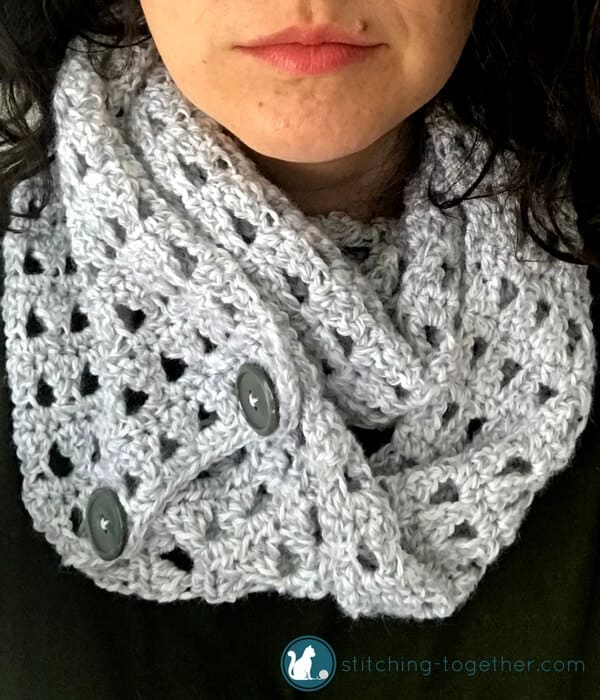 This scarf has been on my "make another one" list for a long time but I haven't gotten around to it. I love the open stitches and buttons which allow you to wear the scarf as an infinity scarf.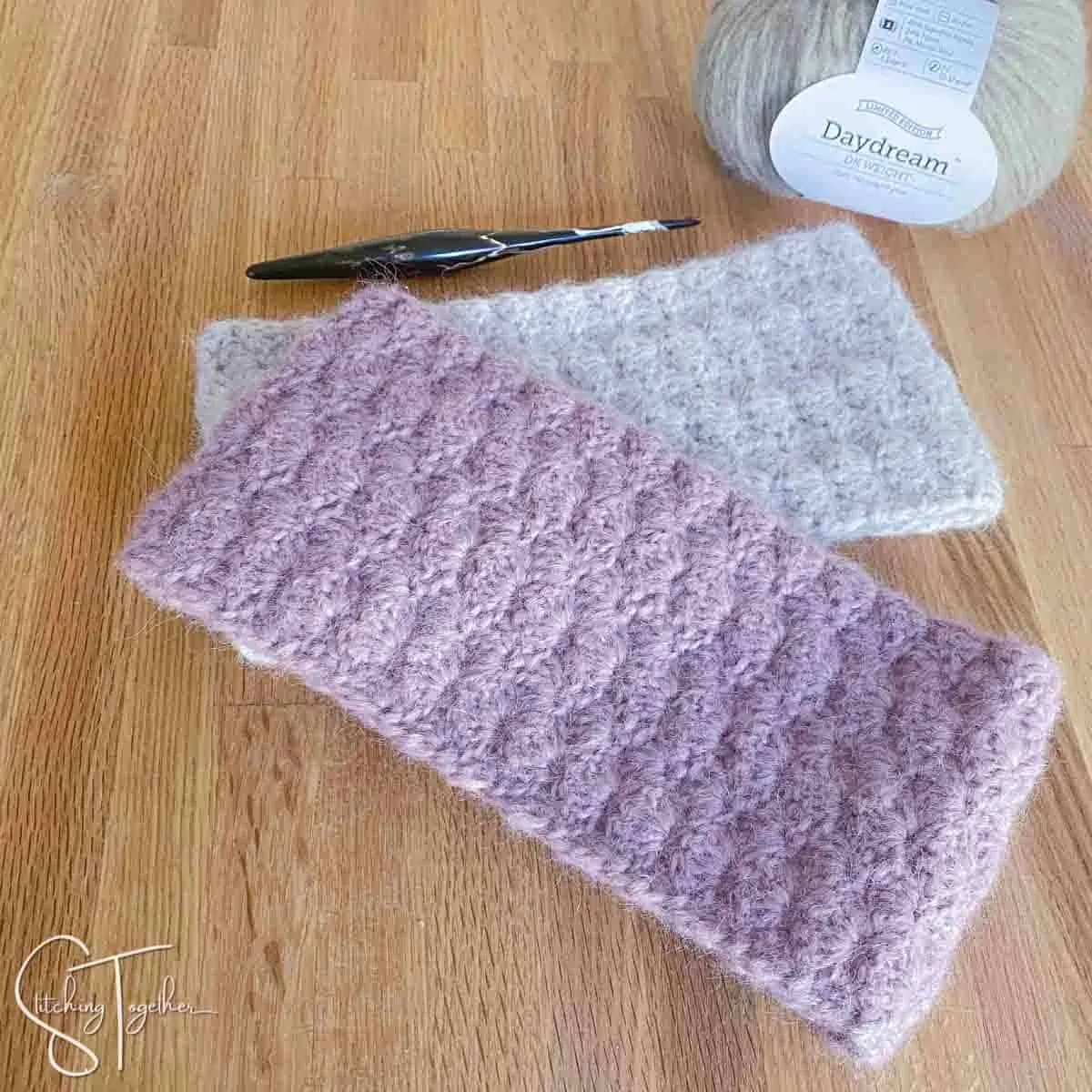 Stillwater Shell Stitch Headband
This beautiful headband is made of a lovely combo of shell stitches and a dreamy alpaca blend of fuzzy yarn. It's worked back and forth in rows so the size is easy to adjust.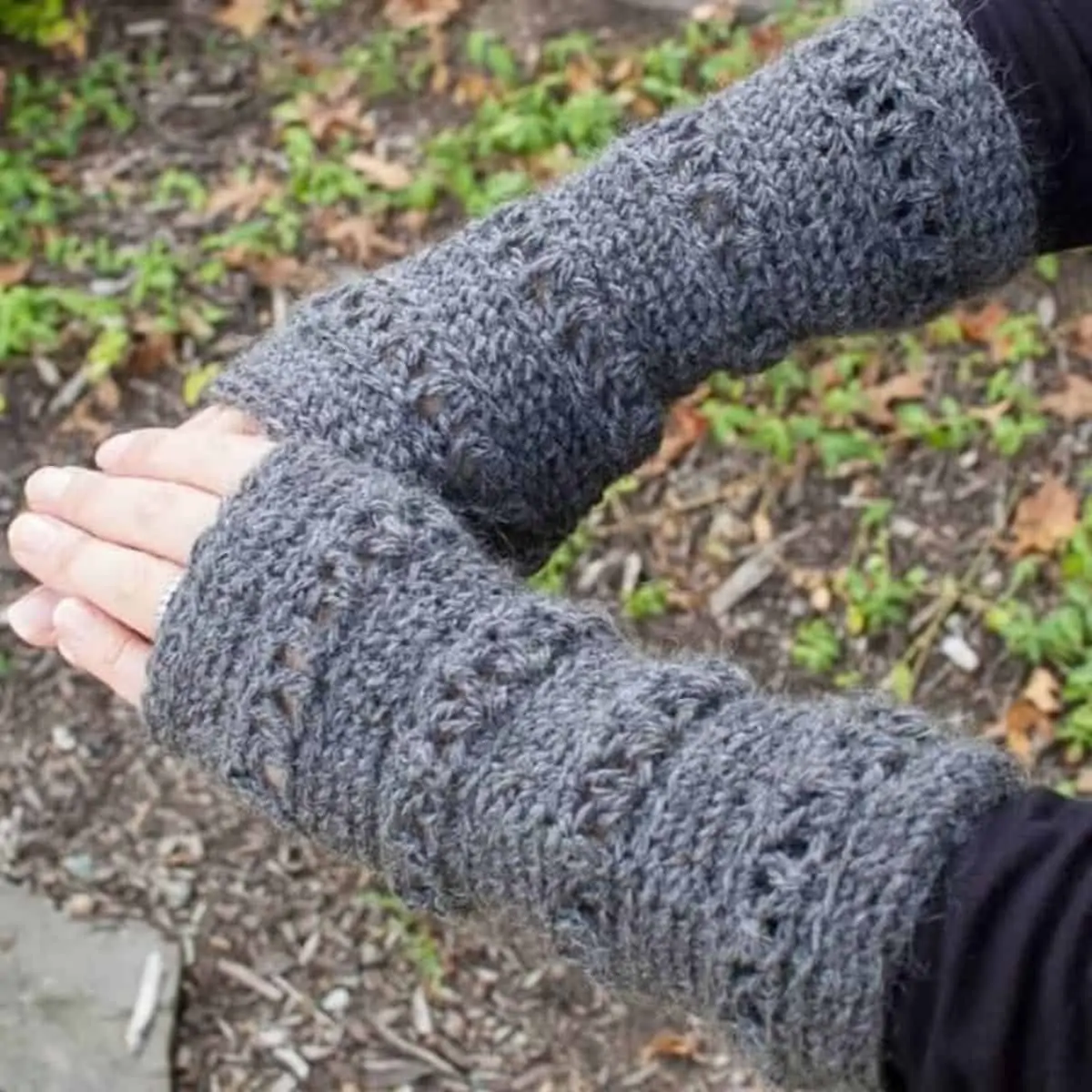 V-Stitch Wristwarmer Crochet Pattern
These lovely wrist warmers designed by Kara at Petals to Picots also use a thin alpaca yarn. There's also a matching cowl pattern you won't want to miss.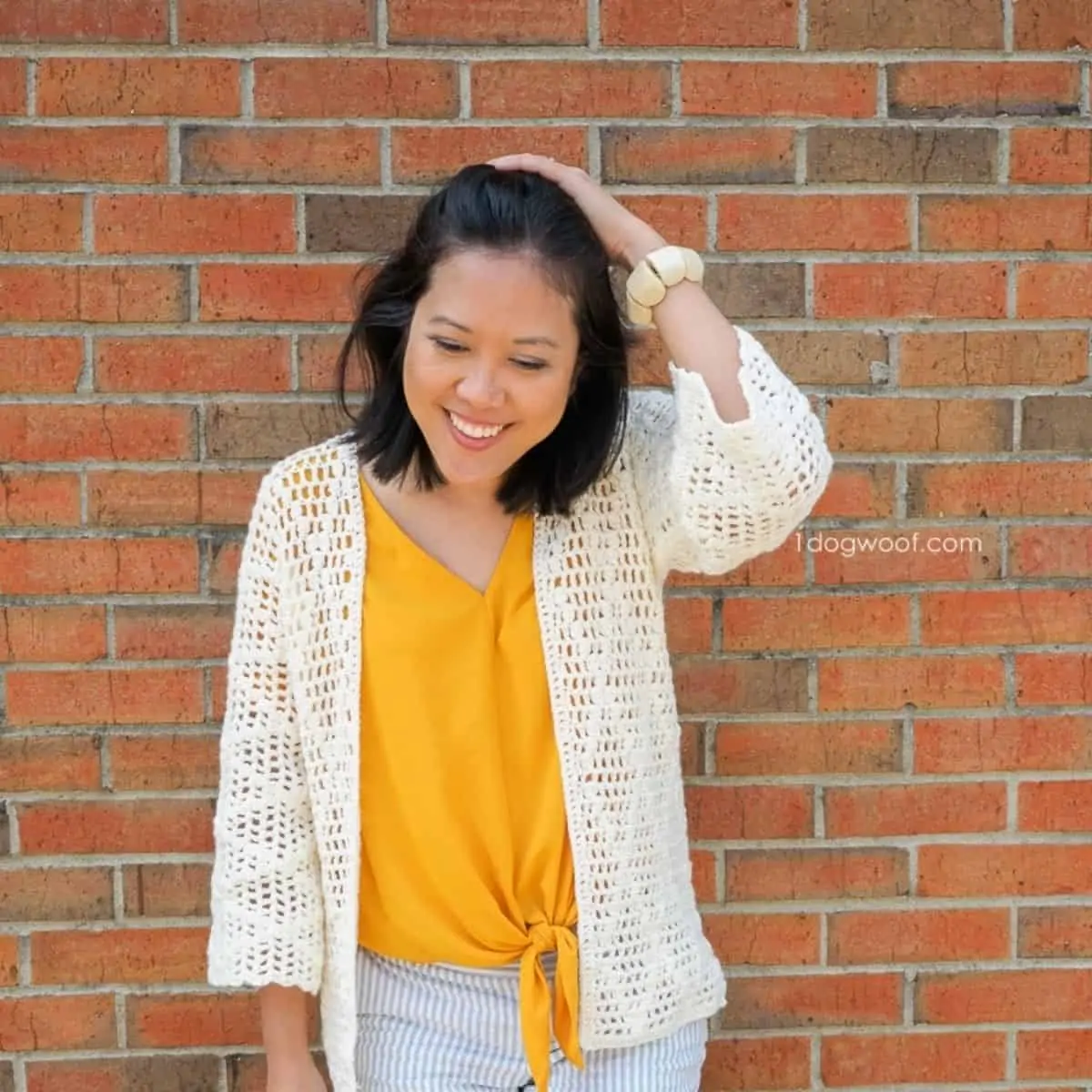 Diamond Clusters Crochet Cardigan
When you need a lightweight cardigan to throw on as you rush out the door, the Diamond Clusters Cardigan designed by ChiWei of One Dog Woof is simply perfect.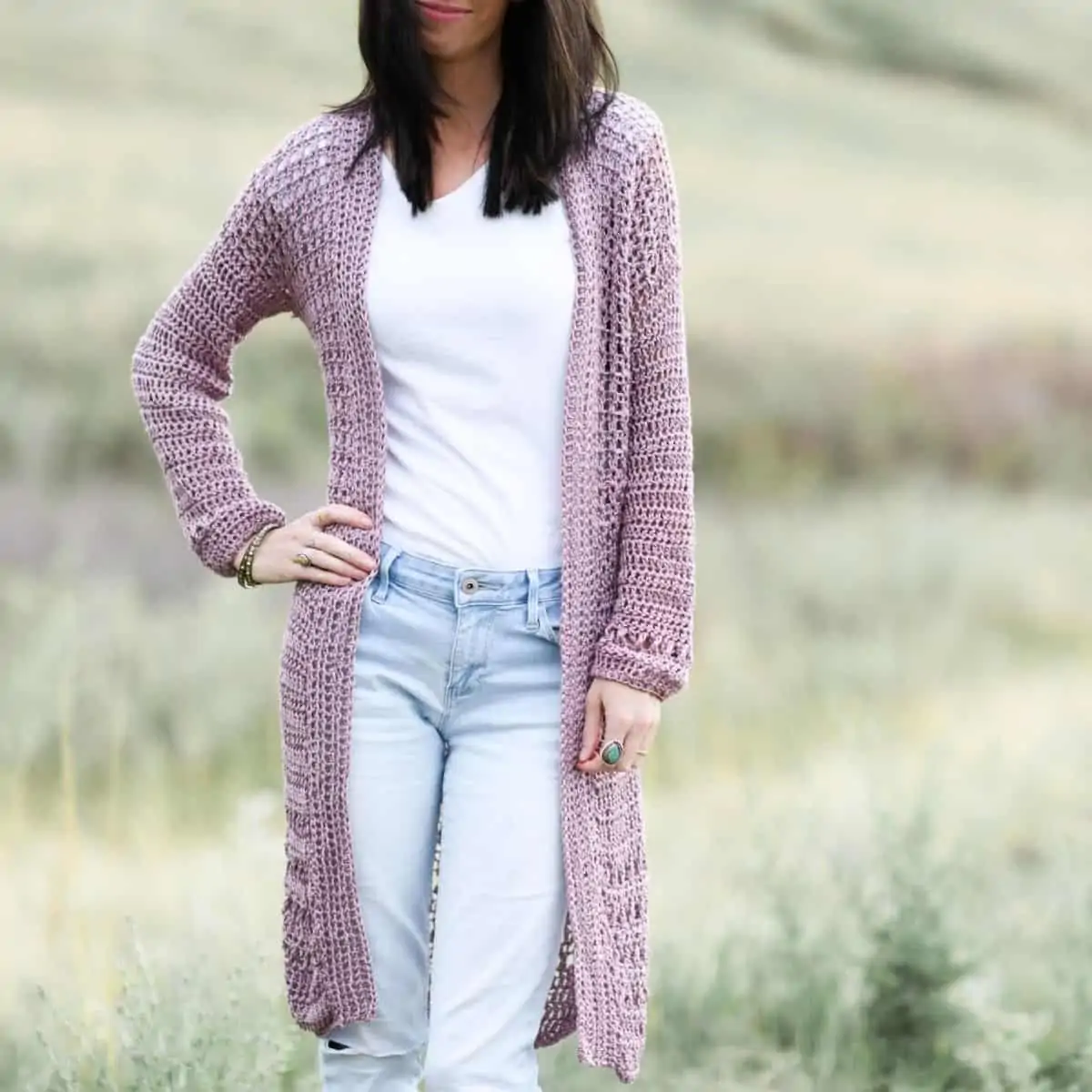 This long cardigan designed by Jessica at Mama in a Stitch is light, soft, and flowing. It's a lovely handmade piece to add to your wardrobe.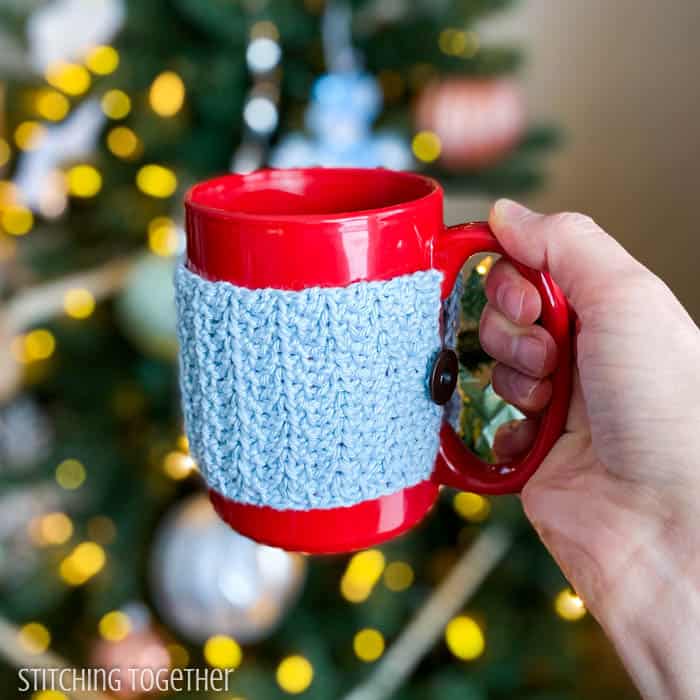 Matchy Mug Cozy Crochet Pattern
This quick little cozy is worked-up crocheting with thin cotton yarn and is perfect for when you need a quick gift. Its textured design is made with simple stitches alternating being worked in the front loop and then the back loop. It also a great scrap yarn project.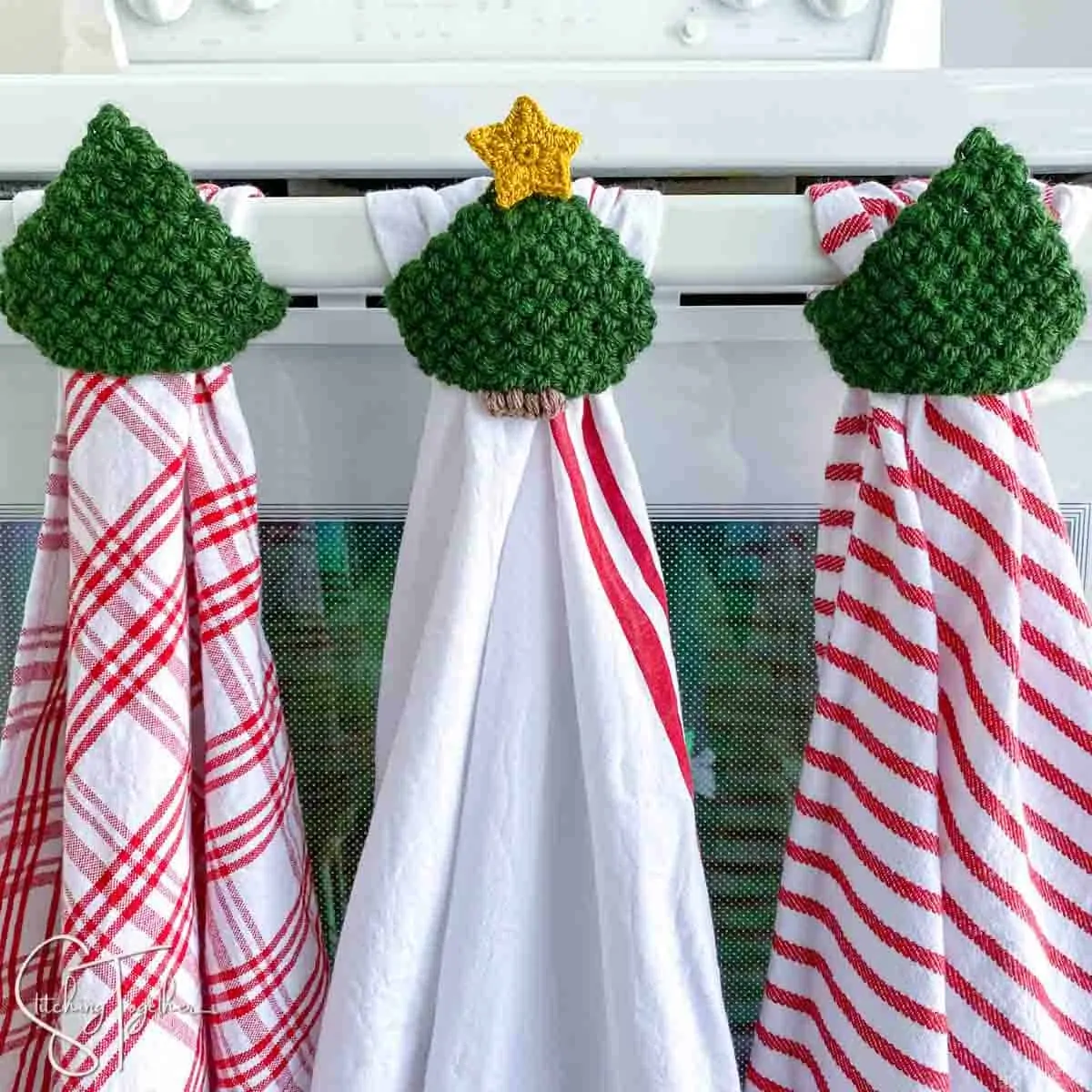 This versatile Christmas Towel Topper doesn't have to be made Christmassy at all. In fact, it can be worked up in any color to match your towels and attached like the Modern Towel Topper. The thin yarn and bean stitch combo gives this towel topper its unique design.
What will you make from this great list of free light weight crochet patterns? Will you pick something small or go for one of the gorgeous wearables?